It's time for another edition of Weekend Link Love!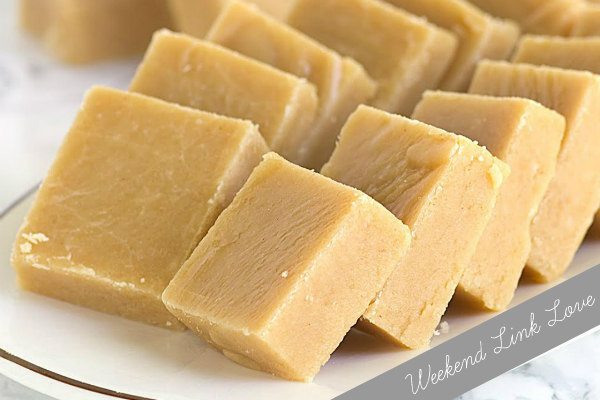 That glorious fudge that you see above is creamy Peanut Butter Fudge.  My friend Miranda from the fabulous blog, Cookie Dough and Oven Mitt shot that photo to update an old, icky photo from my archives.  Isn't it lovely??
I haven't been making sweets lately because I'm on DAY 19 of the Whole30 program.  Can you believe I've made it that far??  You're not supposed to weight yourself while on the journey, but since I'm mildly obsessed with weighing myself daily… I haven't been able to resist.  And I've dropped 10 pounds without even trying… just by eating foods that are good for me.  Yay!  The toughest things for me have been not being able to go out to dinner (because you can't find foods that match the Whole30 program) and not drinking wine at all.  I've been really happy with all of the recipes I've made.  And it's likely that I'll keep some of these "new" habits around.  Have you ever tried Whole30?  It's probably best to start with buying the book and reading every bit of it.
But if you're not watching what you eat and you've been craving sweets like crazy, I did spot a few things that you should probably try making like right now:  I haven't been able to stop thinking about these cookies, if I don't get to ever taste this completely amazing looking goodie then my life will not be complete, and Hello Delicious Caramel on these treats too.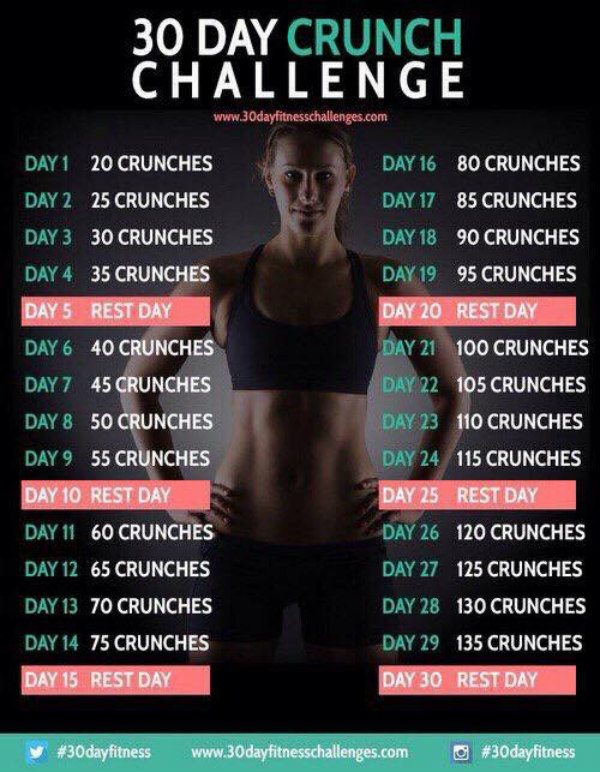 As far as exercising, I've been hiking with my dog about an hour every day… and a little bit of treadmill and elliptical. I spotted these on Facebook the other day, and now I want to try them on Lake Tahoe!  I think I may be able to handle them better than a paddleboard as it doesn't take as much coordination.  Maybe they'll be for rent at beach locations sometime soon!
And then, of course, I'm supposed to be doing this 30 day Crunch Challenge with my friend Jen.  I might be a little bit behind on this, but I'll get my act together.  Can you tell I like 30 day challenges??
I'm still trying to get my husband to put this crazy thing together for me.  It's in a box in my office… just waiting for me to use it!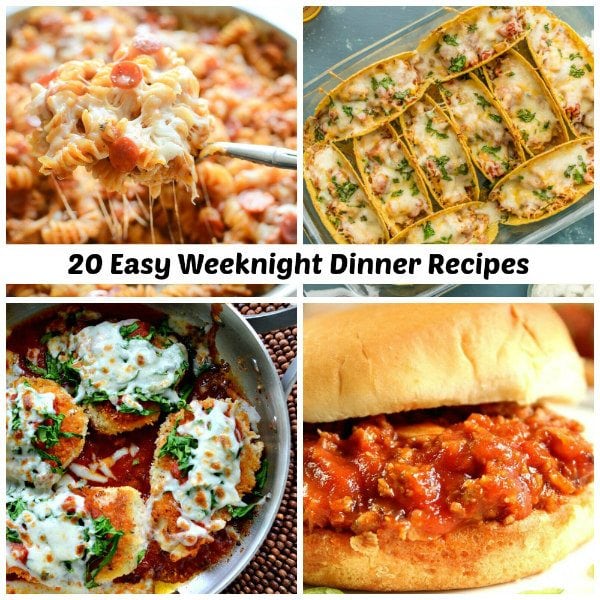 This is a great round-up of Easy Family Dinner Recipes that I put together for Parade Magazine's blog.  I focused on choosing things that everyone in your family will want to eat (so pretty mainstream types of recipes) and things that are quick and easy for busy weeknights.  It's worth taking a peek.  Also… if you are into making homemade Rice Krispie Treats, I also shared 20 Rice Krispie Treats Recipes.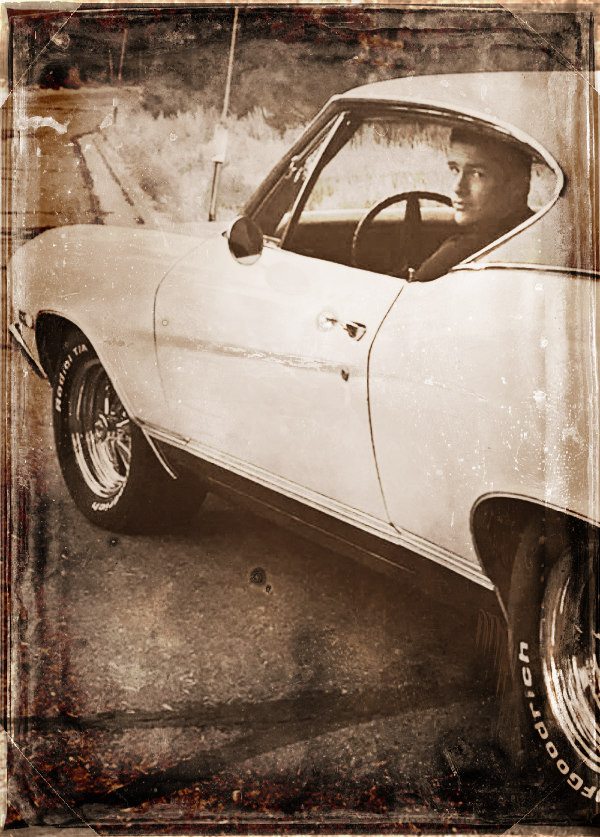 My husband has been teaching our teenager how to drive (around the neighborhood only) – he's not quite 15 1/2 yet, but I think as much practice as possible is best.  The cool thing is that he's driving a variety of cars, so he's getting some experience with how different they feel.  This one is my hubby's newest addition- an old Chevelle with no power steering or brakes!  Oh, and no air conditioning either- which has been totally fun this summer!  Not.
Are you familiar with the Life 360 App?  Life360 runs on your mobile device to allow you to view your family members on a map, communicate with them, and receive alerts when your loved ones arrive at home, school or work.  In other words, it's a good app for keeping track of your teenagers.  Do you think it invades their privacy, or is it a good idea?  I'm thinking… good idea.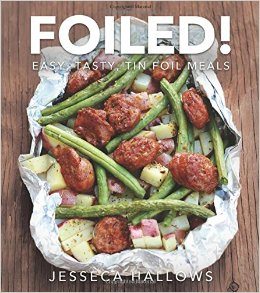 My friend Jesseca Hallows has released a cookbook called, Foiled: Easy, Tasty, Tin Foil Meals.  This book will be especially handy for all of you campers out there.  Meals made in a foil packet are easy clean up meals!  Jesseca has some great ideas for recipes in the book that will make your camping trip more gourmet!
A couple more of my foodie friends have recently released ebooks:
Blend Smoothies ($12): written by Faith Gorsky and Alyssa Brantley, features 35 artisanal, healthy smoothies made with natural ingredients and all in less than 5 minutes.  Plus they include every tip, trick, and time-saver you need to make your own perfect smoothies every time.
Food From Our Ancestors: The Ultimate Italian Sunday Dinner ($3.99): written by Liz Della Croce, the first in a series of eCookbooks documenting the ethnic recipes of our childhood. Future cookbooks will include The Ultimate Lebanese Sunday Dinner, The Ultimate Mexican Sunday Dinner, The Ultimate Jewish Shabbat Dinner and more.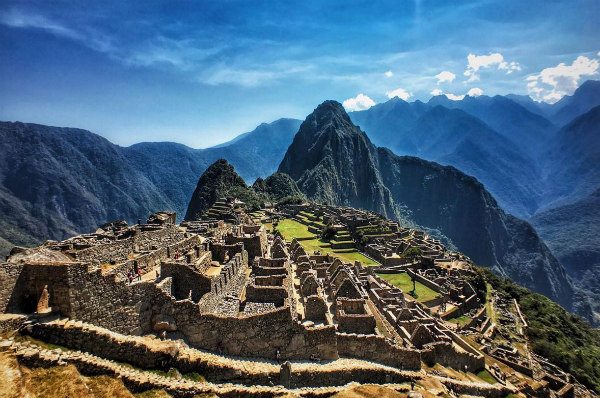 I have been getting the itch to travel again lately!  Every few months, my passport seems to be calling out to me to get out there and explore the world.  This is a shot of Machu Picchu in Peru- taken by my cousin Paula Danner who is a freelance travel photographer.  You can follow her fun travels on her Instagram account:  @PaulaDanner.  She shoots some cool stuff.  Oh, and she also shares photography and stories on her blog:  Looking for the Sweet Spot.  Fun fact:  When Paula was younger, she played parts in the broadway shows- Annie and Cats!
New York City is one of the cities that has been on my radar to re-visit soon.  Especially because of this cool museum.
I had a cool comment on one of my travel posts from a reader who enjoys my hotel reviews.  She ended up choosing a hotel in San Francisco for her family based on reading several of my San Francisco hotel reviews.  I love that!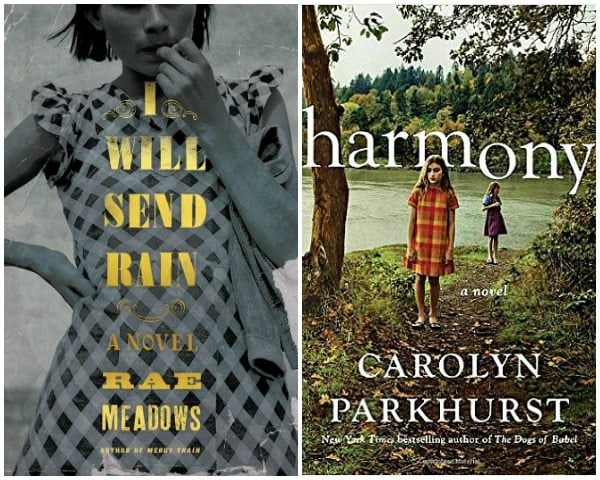 Here are a couple of books that my sister Susie has reviewed recently on her book review blog:  NovelVisits.com.  I hope you've taken a peek at the blog if you love to read because it will be a great resource for you in choosing what book you want to read next!  Her most recent post reviews the Kindle Oasis in detail.  She's tried a few of the Kindles and this is the one she recommends.
And finally, as always, this little girl:  Tessie the Labradoodle.  Tessie prefers playing with her toy BOX instead of her actual toys.  She's driving us a little bit crazy lately.  Tessie doesn't really like to be alone- she follows me everywhere I go around the house, and she doesn't really like to be outside unless we're out there with her.  And she wants me to throw the tennis ball and have her fetch it pretty much all day long.  I do take her for a rather long hike every single morning.  It appears she needs more.  We love Tessie to death, but man sometimes she's needy!
Have a wonderful weekend!