What to Do With Your Leftover Corned Beef: Make Corned Beef & Cabbage Turnovers
Irish or not, I hope you'll be making yourself some corned beef & cabbage this week to pay homage to St. Patrick's Day. And should you have any corned beef left over, do yourself a favor and make these Corned Beef & Cabbage Turnovers.  I intended to serve them as an appetizer, but they were so filling that they turned out to be dinner instead 🙂
Here's the How-To:
Saute chopped corned beef with a little onion and some coleslaw mix (or just plain shredded cabbage).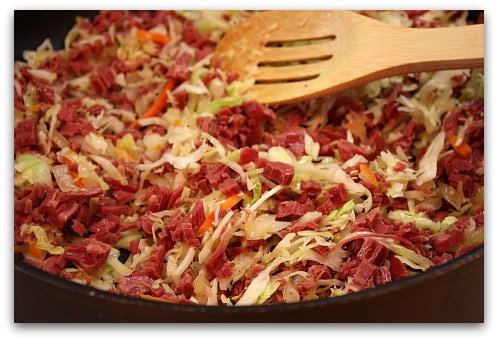 Cut out 9 (2 3/4-inch) squares from two sheets of puff pastry. If you don't have one of these fancy schmancy square cutters, just use a knife to cut them.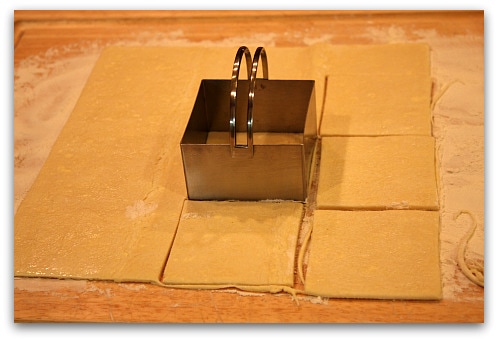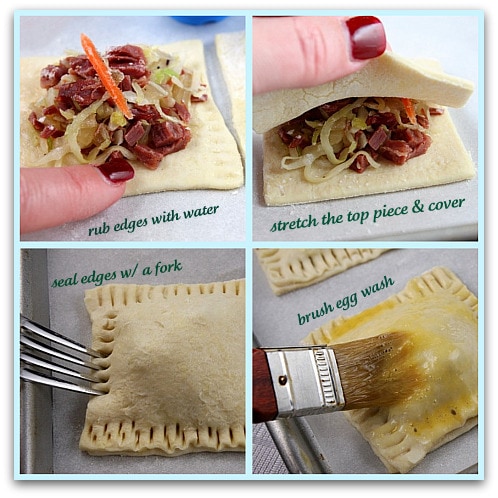 Bake them up for 20 minutes, until they're golden brown. Serve with mustard sauce… either a simple mix of mayo & dijon, or try this good lookin' mustard sauce from this wonderful appetizer website.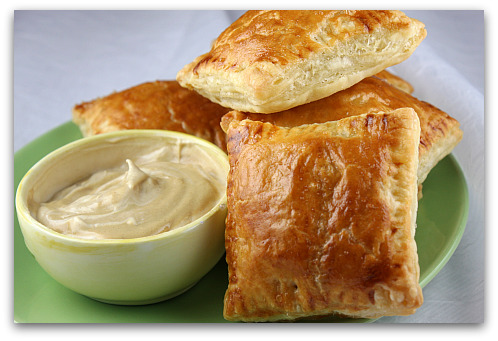 Our family loved 'em! They were apparently kid-friendly too since my 8 year old gobbled them up, cabbage and all.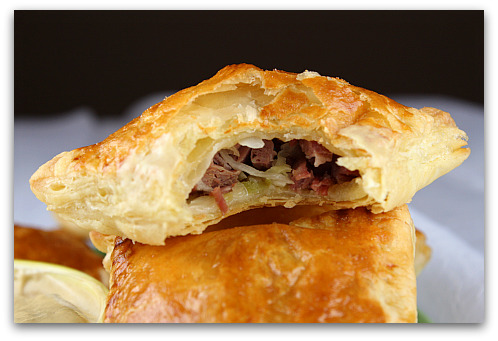 I'm not Irish myself, but since the husband is… I've gotta come up with some festive things to cook around St. Patrick's Day every year. This was a good choice. Happy St. Patrick's Day week!
This recipe can be found here: Corned Beef & Cabbage Turnovers
More recipes can be found here: St. Patrick's Day Recipes
19 Responses to "What to Do With Your Leftover Corned Beef: Make Corned Beef & Cabbage Turnovers"
Leave a Comment