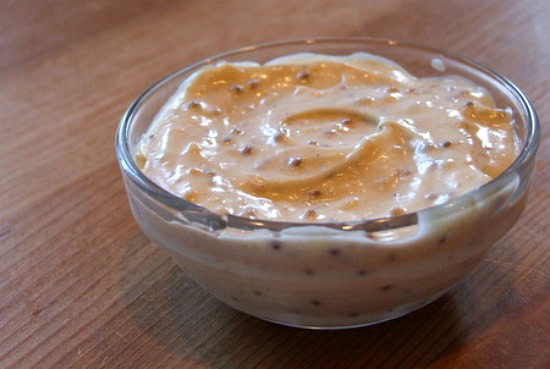 Whole Grain Mustard Aioli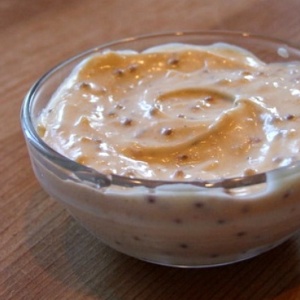 Ingredients:
1 clove garlic, minced
1/4 teaspoon Kosher salt
1 cup mayonnaise
2 tablespoons whole grain Dijon mustard
1 tablespoon freshly squeezed lemon juice
Directions:
In a small bowl, mash garlic with salt. Mix in mayonnaise, mustard and lemon juice. Season with salt and pepper, and refrigerate until ready to serve.
Tips:
*If you are preparing this recipe as GLUTEN-FREE, just be sure to use brands of mayonnaise and Dijon that are known to be GF.
*This can be made 2 days ahead. Cover tightly and refrigerate.
*Try serving this as a dip for Oven Roasted Fries.
Source: RecipeGirl.com (via Fine Cooking)