This recipe has been featured in a post on The Recipe Girl blog: Labor Day Grilling Party.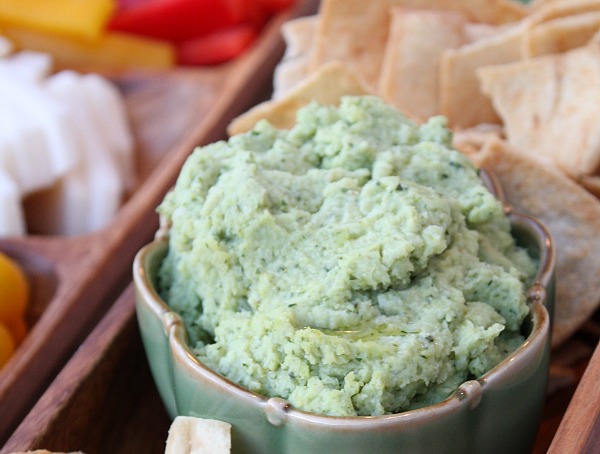 Herbed Lima Bean Hummus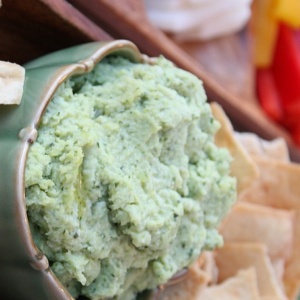 Play with the spices a bit to get the flavor that you're looking for, but it's unique and summery and perfect with veggies or pita chips or crackers.
Yield:
About 4 cups (serves 16)
Prep Time: 15 min
Cook Time: 8 min
Ingredients:
2 (10 ounce) packages frozen baby lima beans
1 large onion, chopped
5 cloves garlic, smashed with the side of a large knife
1 teaspoon salt
2 cups water
1/4 cup chopped fresh cilantro
1/4 cup chopped fresh flat-leaf parsley
1 teaspoon ground cumin
1/4 teaspoon ground cayenne pepper, or to taste
3 to 4 Tablespoons fresh lemon juice
5 Tablespoons extra-virgin olive oil, divided
2 Tablespoons chopped fresh dill
2 Tablespoons chopped fresh mint
Directions:
1. Simmer beans, onion, garlic, salt, and water in a 3-quart saucepan, covered, until beans are tender, about 8 minutes. Stir in cilantro and parsley and let stand, uncovered, for 5 minutes.
2. Drain bean mixture in a sieve and transfer to a food processor. Add cumin, cayenne, 3 Tablespoons of lemon juice, 4 Tablespoons oil, dill and mint and purée until smooth. Transfer to a bowl and cool to room temperature, stirring occasionally. Season with salt and pepper and add lemon juice to taste. Taste again, and add additional cumin or cayenne to taste, if needed.
3. Mound dip in a serving bowl and drizzle with remaining Tablespoon of oil. Serve with toasted pita wedges and/or fresh cut vegetables.
Tips:
*Make ahead tip: Prepare and cover. Dip will keep well in refrigerator for up to 3 days.
*Taste and add more spice or herbs, as desired.
Nutrition:
Nutritional Information per serving:
Serving size: 1/4 cup
Calories per serving: 91
Fat per serving: 4.43g
Saturated Fat per serving: .61g
Sugar per serving: .42g
Fiber per serving: 2.36g
Protein per serving: 2.91g
Carbohydrates per serving: 10.45g
WW POINTS per serving:
Points Plus Program: 2 Old Points Program: 2.5
Source: RecipeGirl.com (Adapted from Gourmet)