This recipe for Barbecued Shrimp with Remoulade Sauce is one I keep coming back to every single summer.  The shrimp is coated with the most amazing blend of spices, and it's served with a simple, slightly spicy remoulade sauce.  It's the perfect summer grilling recipe!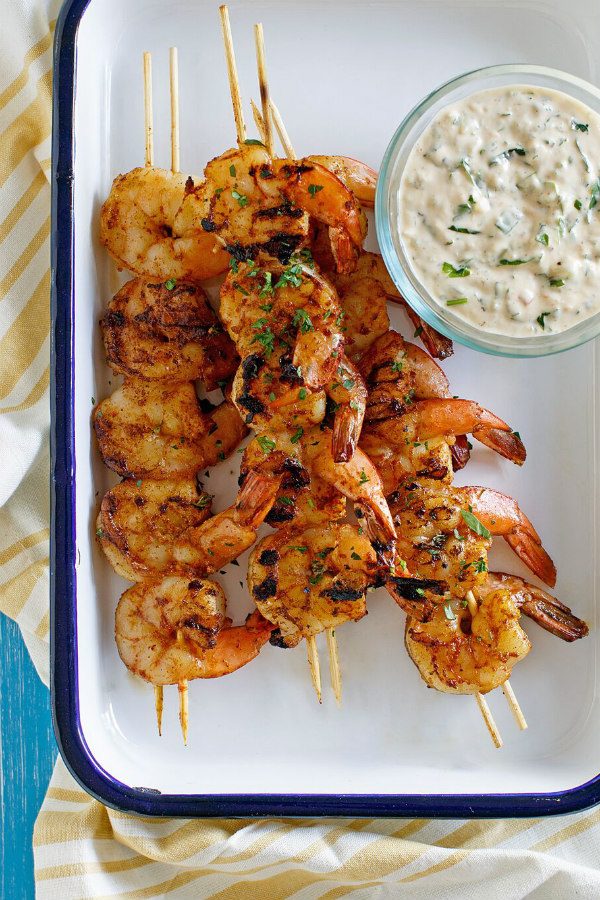 What you'll find most surprising about this recipe is the list of ingredients.  What I have to tell you about that you have no need to freak out that it's quite a long list.  If you take a closer look, you'll find that the ingredient list is basically a medley of spices that you (more than likely) already have in your spice cupboard.
The shrimp is coated with a nice blend of spices to give it amazing flavor that you can't usually find in a store bought seafood spice blend.  You'll taste things like cumin, thyme, curry powder and a touch of cayenne.  The flavor combination is excellent.