Hot Cross Buns are traditionally served on Good Friday. This Hot Cross Buns recipe is made of sweet yeast dough and spiced with cinnamon and raisins.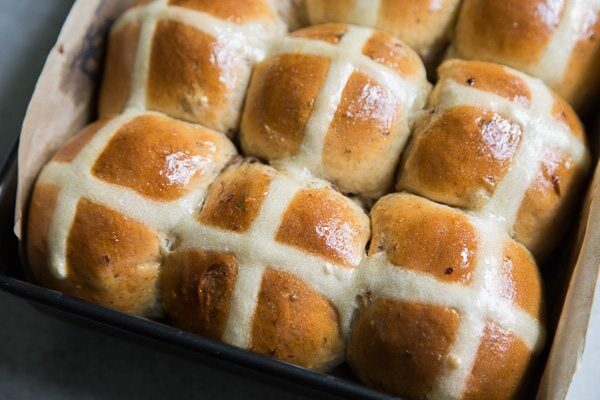 What are Hot Cross Buns?
Hot cross buns are an Easter staple in many parts of the world, especially in Australia and the United Kingdom. The crosses on the bread are in honor of Good Friday, marking the end of Lent.