Pumpkin French Toast Casserole is a simple, make ahead breakfast your family will be begging you to make again and again this fall.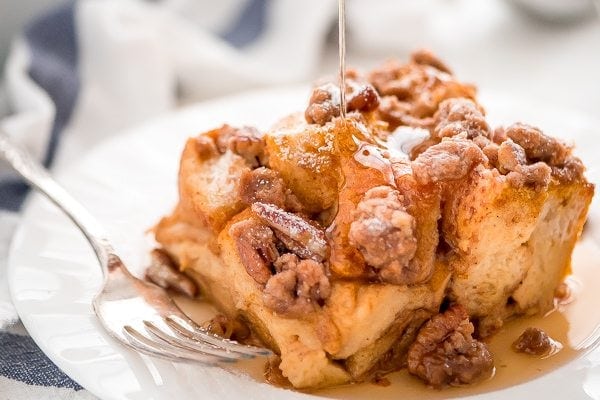 There is something about the change in season and cool crisp weather that makes me just crave pumpkin. Probably because it takes me back to my childhood memories of baking the most delicious moist pumpkin bread with my mom. With the exception of my first pregnancy, I make about a billion pumpkin recipes each fall, most of which happen to be breakfast items.
There's nothing quite like a fall weekend morning enjoying a warm sweet pumpkin breakfast like pumpkin pancakes or this delicious Pumpkin French Toast Casserole with the family.