Enjoy your favorite Italian pasta dish in soup form with this creamy cheesy Lasagna Soup! Comfort food never looked or tasted so good.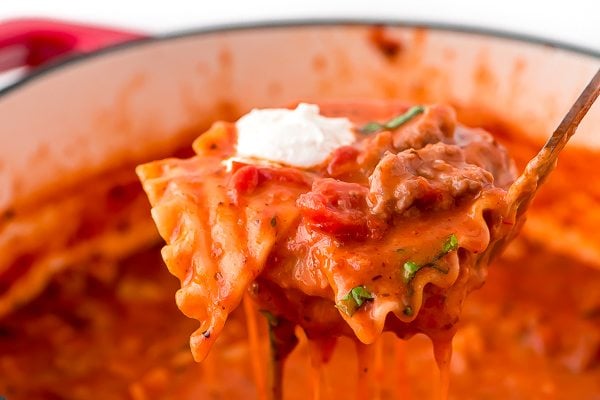 I'm the type of person who likes some noodles with my marinara sauce. Seriously, the more red sauce, the better! And that is why this Lasagna Soup is so amazing. I would go as far to say that it is even better than traditional lasagna and I bet you'll think so too.
Italian food is seriously from heaven. You just can't help but feel all cozy and warm when eating it, let alone smelling it. If you want comfort, the answer is a bowl of Pasta con Broccoli, a serving of Manicotti, or cup of this Lasagna Soup.