Craving comfort?  Look no further than this Rice Pudding recipe!  It's creamy, and it's classic.  You really need to learn how to make rice pudding!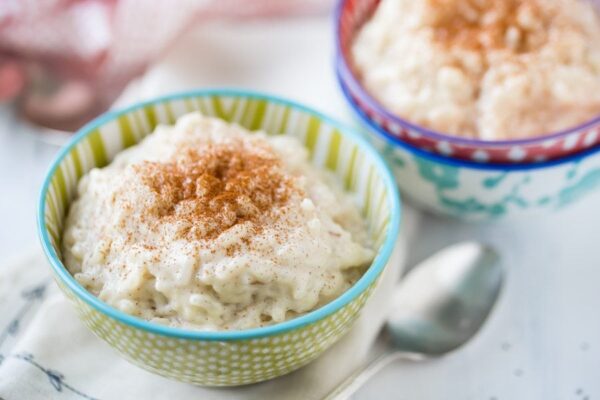 Rice Pudding
Could anything be more comforting than a bowl of rice pudding?
I can't imagine that there could be.  It's just so home-y and old-fashioned.  Whenever I eat it, I feel like a little kid again, sitting at my grandmother's kitchen table.  There's just something about those warm flavors of cinnamon and vanilla, and that creamy texture.  I crave it!