This makes a wonderful lower-carb, lower calorie alternative to mashed potatoes:  How to Make Cauliflower Puree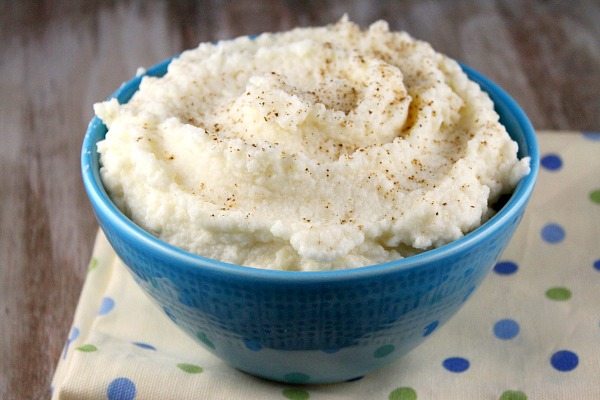 I've loved my husband for a long time (22 years, in fact- minus the 1 month we took to actually "fall" in love).  Anyway… I have a new love today.  A love for something that I had zero idea I'd fall in love with.  I mean, I like cauliflower and all -usually roasted with lemon and garlic or steamed with a little butter and salt.  But PUREED is a whole different story.  I whipped up some pureed cauliflower last weekend, and now I'm in love with the stuff.
It's an awesome substitute for mashed potatoes- especially if you are trying to avoid carbs for whatever reason.  But even if you are into eating carbs (and believe me, I totally am), this is one delicious bowl of food.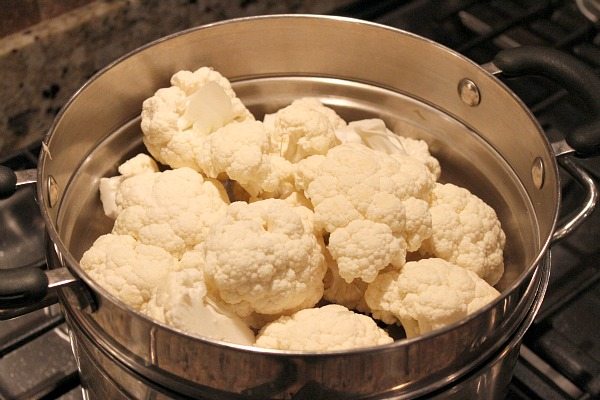 This is an easy recipe to make.  Separate the head of cauliflower into florets and steam it in a steamer basket until it's super tender- like stick-the-fork-in-and-it-goes-right-through tender.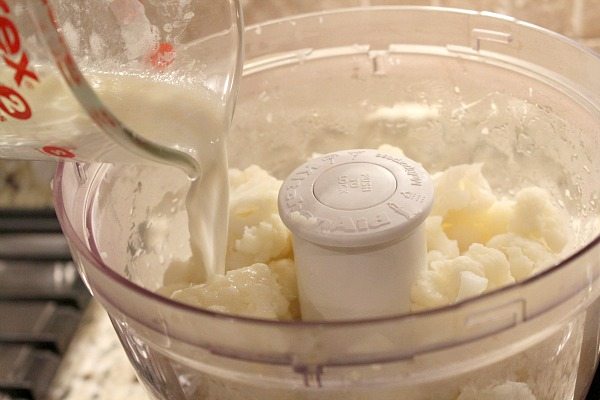 Move that tender cauliflower to a food processor or a mega-powerful blender.  Add warm milk that has been flavored with garlic and melted butter.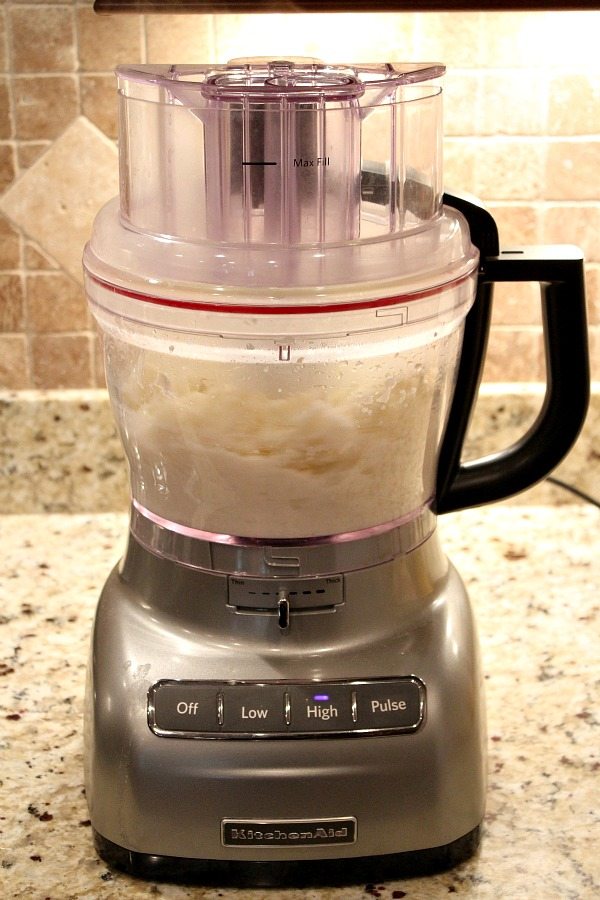 Process it all until it is nice and smooth.  That's it.  You're done!  You've made pureed cauliflower!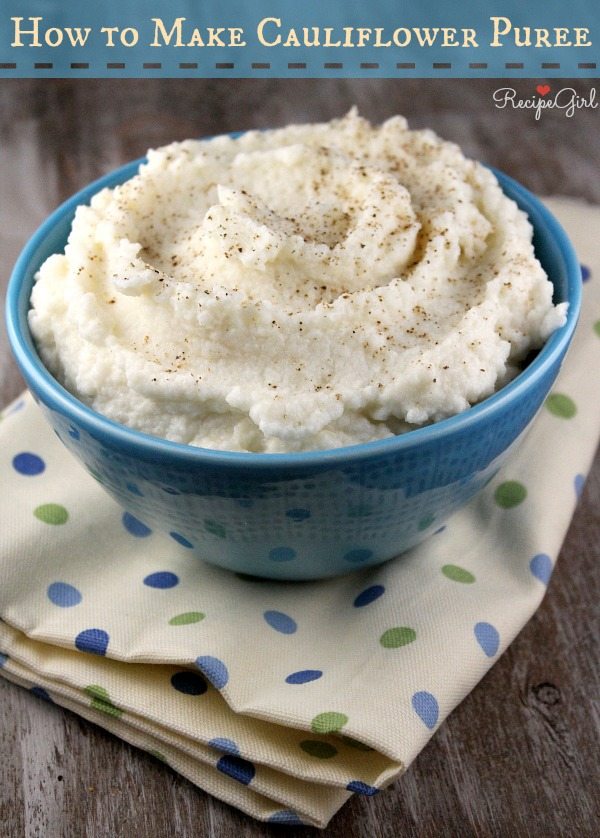 Spoon it into a bowl and give it a good dose of salt and pepper, and try your best not to dive face-first into the bowl and eat the whole thing.  Yeah, I enjoyed it that much.
And I should mention that I'm not like a huge superfan of cauliflower itself.  It's okay and all, but served this way is the way to go.  So incredibly, surprisingly GOOD.  Enjoy!
How to Make Cauliflower Puree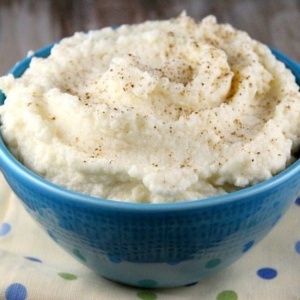 Yield:
About 3 cups (4 servings)
Prep Time: 20 minutes
Cook Time: 20 minutes
Ingredients:
1 large head of cauliflower, trimmed and cut into florets
1/2 cup nonfat milk (or 2% or half & half cream for more rich flavor)
1 large garlic clove, smashed
1 to 2 tablespoons salted butter (plus or minus, to suit your taste)
salt and pepper, to taste
Directions:
Place cauliflower florets in a steamer basket, with an inch of water in a large pot (lid on top). Bring to a boil, then reduce to simmer and steam until the cauliflower is very tender- about 20 minutes. A fork stuck through should glide through easily.
While the cauliflower is cooking, prepare the milk. Place the milk in a microwave safe bowl (can do in a small pan on the stove too). Add garlic and butter and bring just to a boil. Remove from heat and let sit.
Place the steamed cauliflower into a food processor or a blender with pureeing capability. Spoon out the garlic from the milk mixture and discard. Pour the milk mixture into the bowl of the food processor and process until the cauliflower is completely pureed. Spoon into a bowl and season with salt and pepper, as desired.
Tips:
Reduce calories/fat further by using a reduced-fat butter. I prefer the splurge of real butter and half and half cream.
Nutrition:
Nutritional Information per serving (Serving size:

about 3/4 cup (using nonfat milk and 2 T. butter) 

Calories:

113.9, 

Fat:

6.2g, 

Saturated Fat:

3.7g, 

Sugar:

1.6g, 

Sodium: 116.8mg, Fiber:

5.3g, 

Protein:

5.2g, 

Cholesterol:

16.1mg, 

Carbohydrates:

12.4g

WEIGHT WATCHER POINTS per serving (using nonfat milk and 1 tablespoon butter):  Freestyle SmartPoints: 2, Points Plus Program: 3 Old Points Program: 2
SOURCE: RecipeGirl.com
Here are a few more recipes for people who love cauliflower: