Here's an easy cookie recipe to try: Maple Cranberry Oatmeal Cookies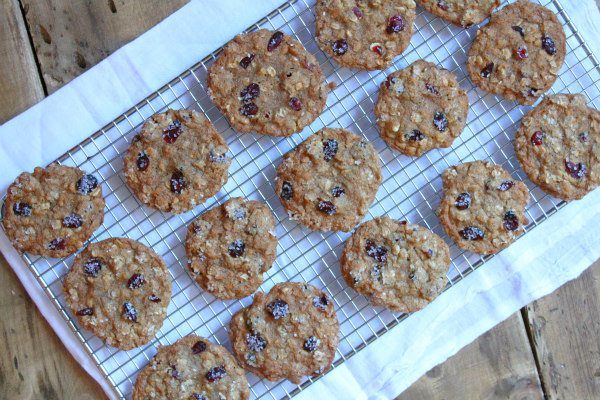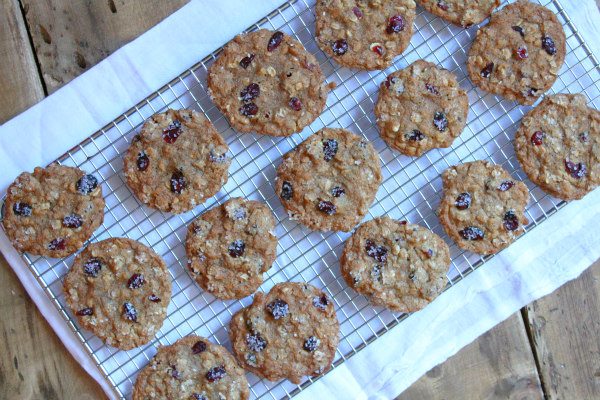 These are a very good oatmeal cookie recipe with hints of maple and dried cranberries throughout. If you're a nut person, you can add in chopped walnuts to create a more chunky, substantial cookie.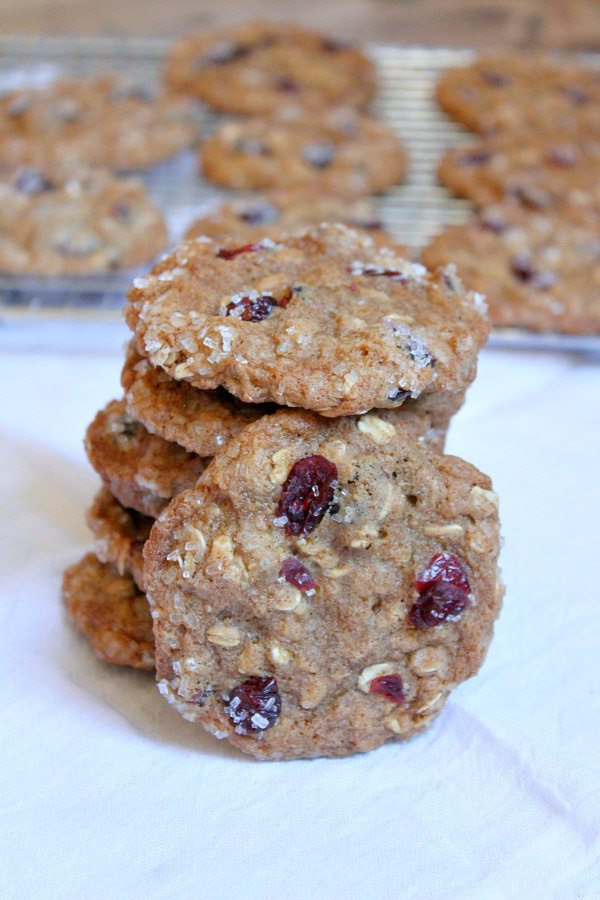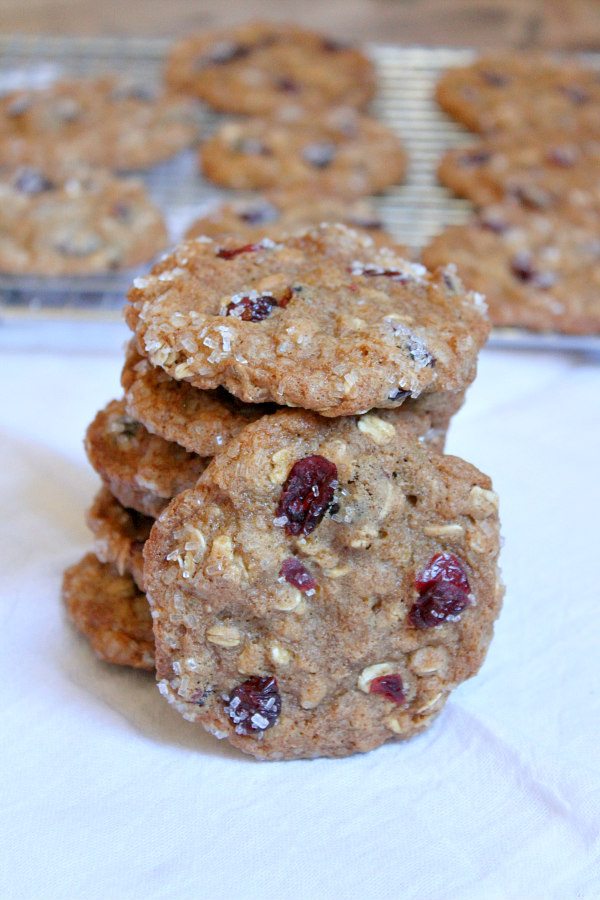 I rolled mine in coarse white sugar to create the sparkles.
These were my cookie of choice to bake for lunchboxes this week. It's always nice to have a homemade cookie in your lunch, isn't it?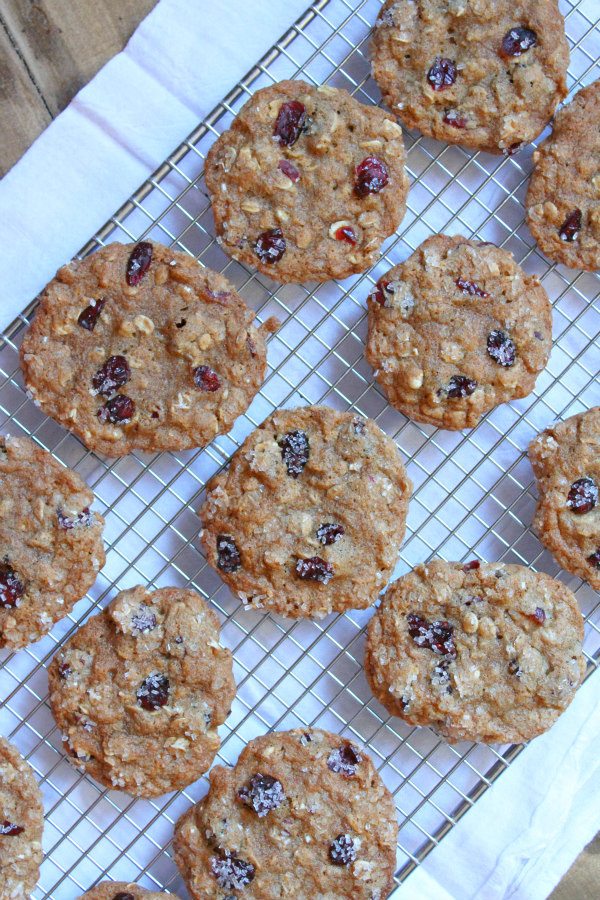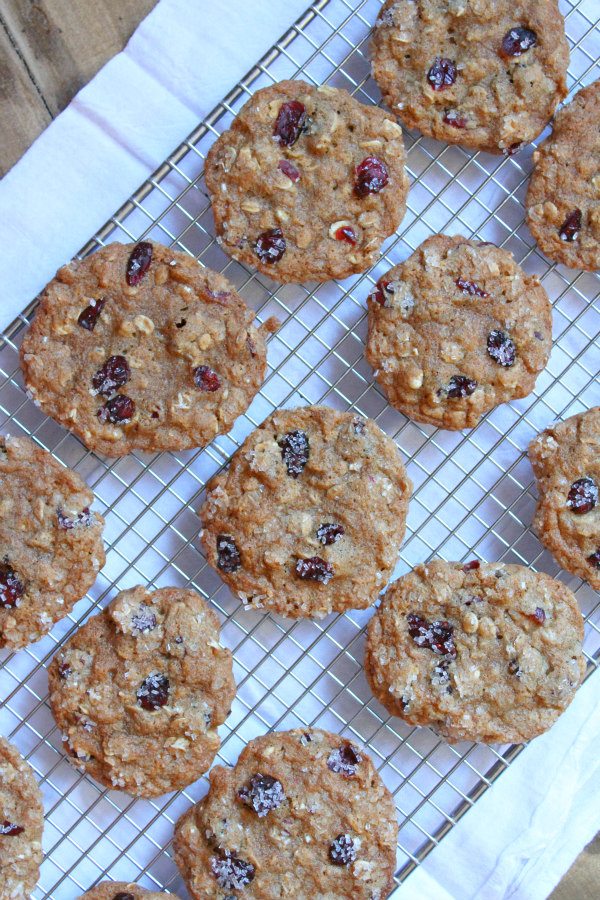 If you underbake them a bit, they'll be slightly soft. If you bake them longer, they'll turn into a crisp cookie. So bake to your preference!
These will be just fine at room temperature in a well-sealed container for about 3 days. If they'll last longer than that in your house, consider freezing them in a sealed container or freezer zip and thawing them as you wish to munch them.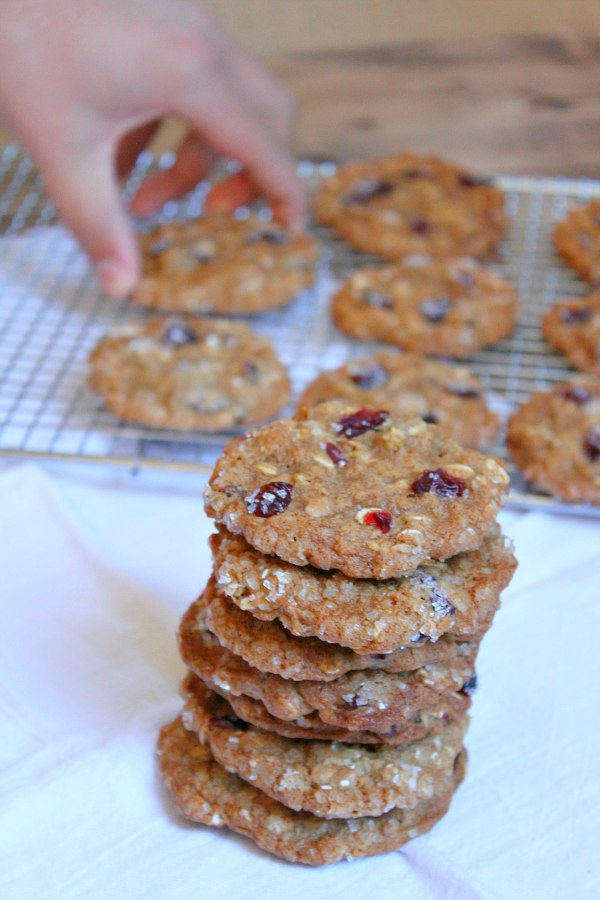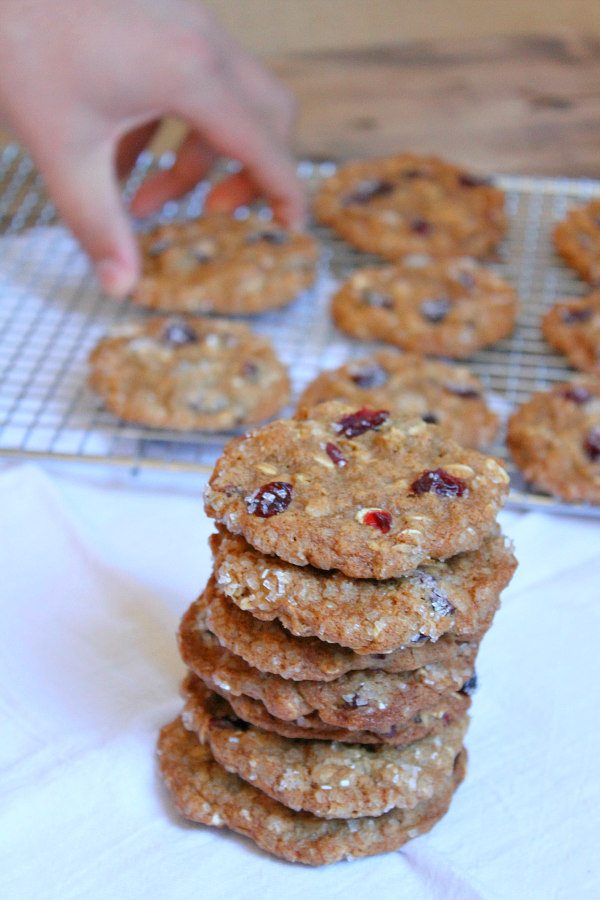 Be on the lookout for sneaky hands trying to steal your fresh-baked cookies 🙂
Maple Cranberry Oatmeal Cookies
Yield:
About 32 cookies
Prep Time: 25 minutes
Cook Time: 15 minutes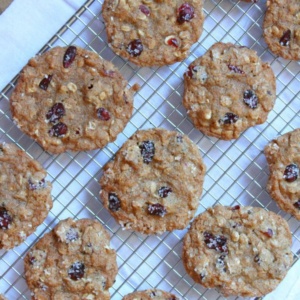 Ingredients:

1 3/4 cups all-purpose flour
1/2 teaspoon baking soda
1/2 teaspoon salt
2 teaspoons ground cinnamon
1/2 cup (1 stick) unsalted butter, at room temperature
1 cup packed dark or light brown sugar
1/3 cup granulated white sugar
2 large Eggland's Best eggs
1/2 cup pure maple syrup
2 teaspoons vanilla extract
1 3/4 cups old fashioned oats (not quick cooking)
1 cup dried cranberries, plus extra for topping the cookie dough
Sugar in the Raw, or coarse sugar, optional

Instructions:

Position a rack in the middle of the oven. Preheat oven to 350°F. Line two baking sheets with parchment paper or silpat mats.
In a medium bowl, whisk together the flour, baking soda, salt and cinnamon. Set aside.
In a large bowl, use an electric mixer to combine the butter, brown sugar, and granulated sugar until smoothly blended- about 1 minute. On low speed, add the eggs, maple syrup, and vanilla; mix until blended. Mix in the dry ingredients until moist. Mix in the oats and cranberries until well combined.  Refrigerate the dough until a bit firm (a couple of hours or overnight).  Refrigeration is optional, but I think the cookies maintain a better shape when the dough is refrigerated.
Using a cookie scoop, scoop onto prepared sheets, spacing at least 2 inches apart - or you can roll them into balls. Sprinkle or dip in coarse sugar on top of each cookie, if desired.  Push a few additional dried cranberries into the top of each ball of dough to create a prettier outcome in the baked cookies.
Bake the cookies one sheet at a time until the tops feel firm and the bottoms are lightly browned- 10 to 12 minutes.
Cool cookies on the baking sheet for about 10 minutes; transfer to a wire rack until completely cooled.  Keep stored in a covered container- they are fine at room temperature for up to 3 days (or freeze them to thaw later for munching).

Tips:

Add 1/2 teaspoon maple flavoring if you would like more of a maple flavor.
Add 1 cup of chopped walnuts if you wish.
SOURCE: RecipeGirl.com
Here are a few more oatmeal cookie recipes you might enjoy: