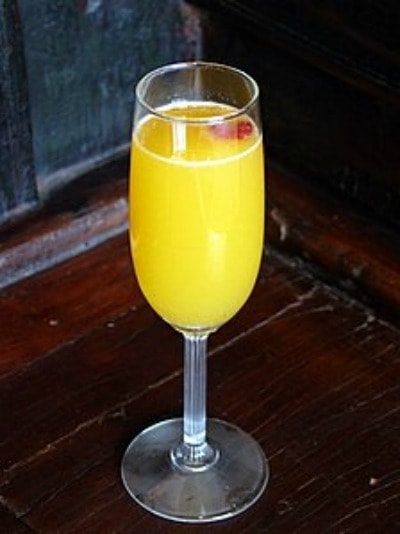 Morning Mimosas
Yield:
2 drinks
Prep Time: 5 min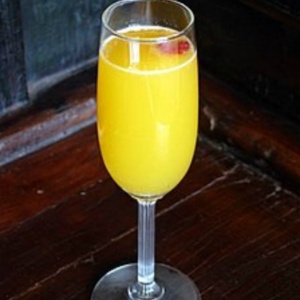 Ingredients:

2 tablespoons apricot nectar
2 tablespoons freshly squeezed orange juice
1/2 cup champagne
raspberries

Instructions:

1. Whisk together apricot nectar and orange juice. Pour into 2 champagne flutes, and top with champagne.

2. Drop a couple of raspberries in for garnish.

Tips:

*Try using different juices- pineapple, mango, strawberry or passion fruit.
*Make this a non-alcoholic drink by using "mock" champagne.