These are quick, easy, healthy and delicious Banana Oat Muffins!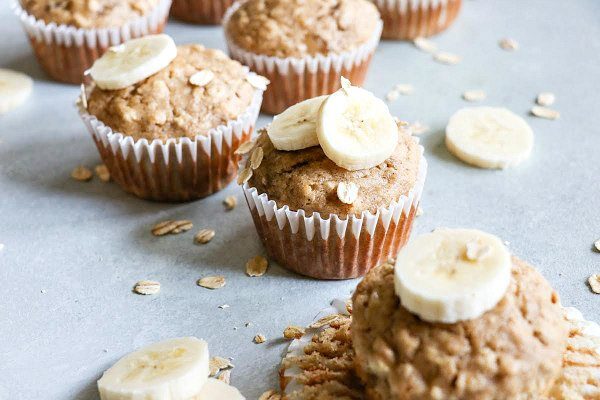 I've been making these muffins for a long time, and I finally got around to putting up new photos for them and sharing these muffins as new with you.  And as the name indicates, they are definitely quick and easy to make.  Bonus:  they are a healthier muffin too.
The recipe creates exactly 9 muffins.  I know that might seem odd as most recipes are for a dozen muffins, but this one makes just nine.  I personally like that about this recipe because I intend to eat just one muffin at a time.  One for breakfast is a healthy choice, and that's usually my plan.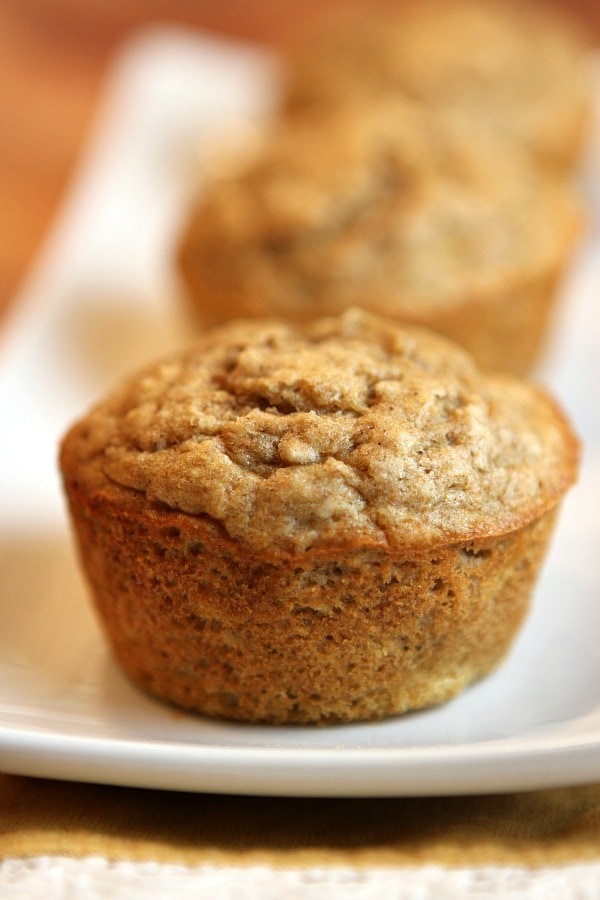 Each muffin will give you about 128 calories.  If you're on the Weight Watchers plan, you'll count each muffin as 4 Freestyle SmartPoints.  And if you're not on any kind of plan, you can eat as many muffins as you'd like!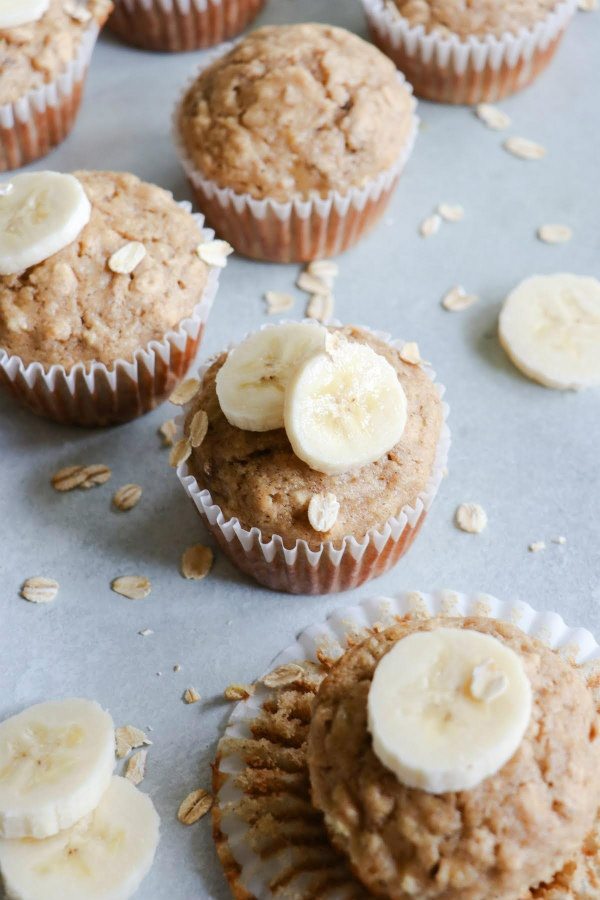 Here are a few reasons why they're a bit healthier than your average banana muffin:
They're made with skim milk.
There is very little oil in the recipe (and no butter).
Whole wheat flour is used in place of white flour.
And there is only 1/4 cup sugar in the whole recipe!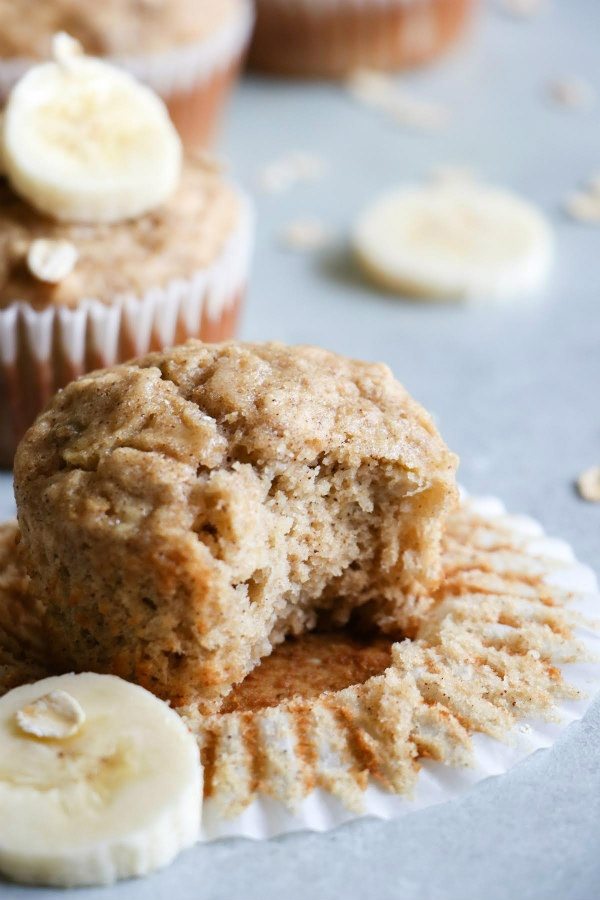 These muffins are quite good on their own.  I do love them best when they're piping hot out of the oven.  But you can certainly slather them with butter, if that's your thing.  The slathering-with-butter option turns them into not-as-healthy muffins… just so you know 🙂
Enjoy!
Quick and Easy Banana Oat Muffins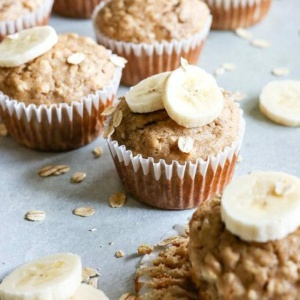 Yield:
9 regular-sized muffins
Prep Time:20 minutes
Cook Time:16 minutes
Ingredients:
3/4 cup mashed ripe bananas (about 2 medium)
1/2 cup skim milk
2 tablespoons vegetable or canola oil
1 large Eggland's Best egg
3/4 teaspoon vanilla extract
2/3 cup whole wheat flour
1/2 cup quick-cooking oats
1/4 cup granulated white sugar
1 3/4 teaspoons baking powder
1/2 teaspoon ground cinnamon
1/4 teaspoon salt
Directions:
Preheat oven to 375°F.
In a medium bowl, combine the bananas, milk oil, egg and vanilla; mix well, and set aside.
In a small bowl, whisk together the flour and remaining ingredients.
Stir the flour mixture into the banana mixture until they are just combined.
Spray 9 muffin cups with cooking spray (or use paper liners) and divide the batter evenly among the nine cups.
Bake 16 minutes or until a wooden pick inserted in center comes out clean.
Nutrition:
Nutritional Information per serving: (Serving size:

1 muffin)

Calories 

128, 

Fat 

4.19g, 

Saturated  Fat 

.51g, 

Sugar 

8.73g, 

Fiber 

2.09g, 

Protein 

3.31g, 

Cholesterol 

23.77mg, 

Carbohydrates 

20.45g

Weight Watchers POINTS per muffin:  Freestyle SmartPoints: 4, Points Plus Program:

3,   

Old Points Program:

2.5
SOURCE: RecipeGirl.com (via Health Magazine)
Here are a few more healthy banana muffin recipes you might enjoy: