These Seven Layer Bars have a graham cracker crust and are piled with nuts, coconut, chocolate chips and white chocolate chips! They are totally decadent!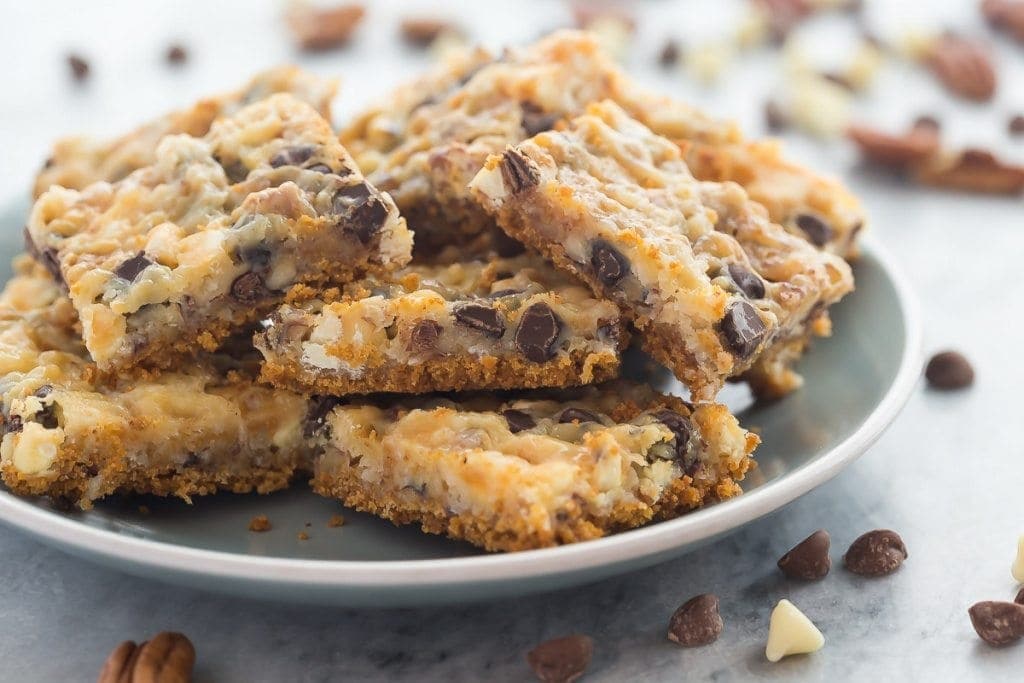 I feel like these Seven Layer Bars are one of those recipes that everyone has and loves, but I often forget about.
Because I'm always on the lookout for new recipes or exciting new combinations, sometimes I forget about those classic recipes from childhood. But I am so happy to be sharing them here with you today!
I think one of the best things about these Seven Layer Bars is just how easy they are. They are so super simple – the hardest part is mixing the butter and the graham cracker crumbs and pressing into the pan (which really isn't hard at all!).
The second best thing about these? How easy they are to customize!
You can change up the variety of nuts, the types of chips (milk chocolate, dark chocolate, white chocolate, butterscotch, peanut butter…. The list goes on!) and even the base (try using chocolate baking crumbs instead for a change!) for your own unique twist!
The sweetened condensed milk bakes up into this incredibly gooey filling that holds all of this deliciousness together, and makes for one totally indulgent sweet treat!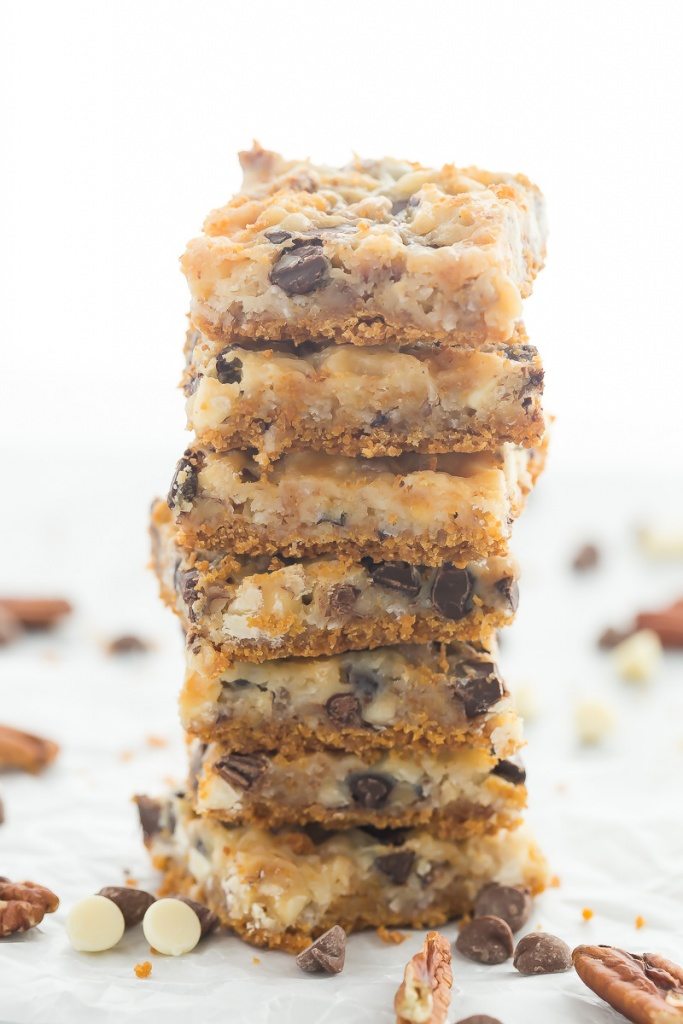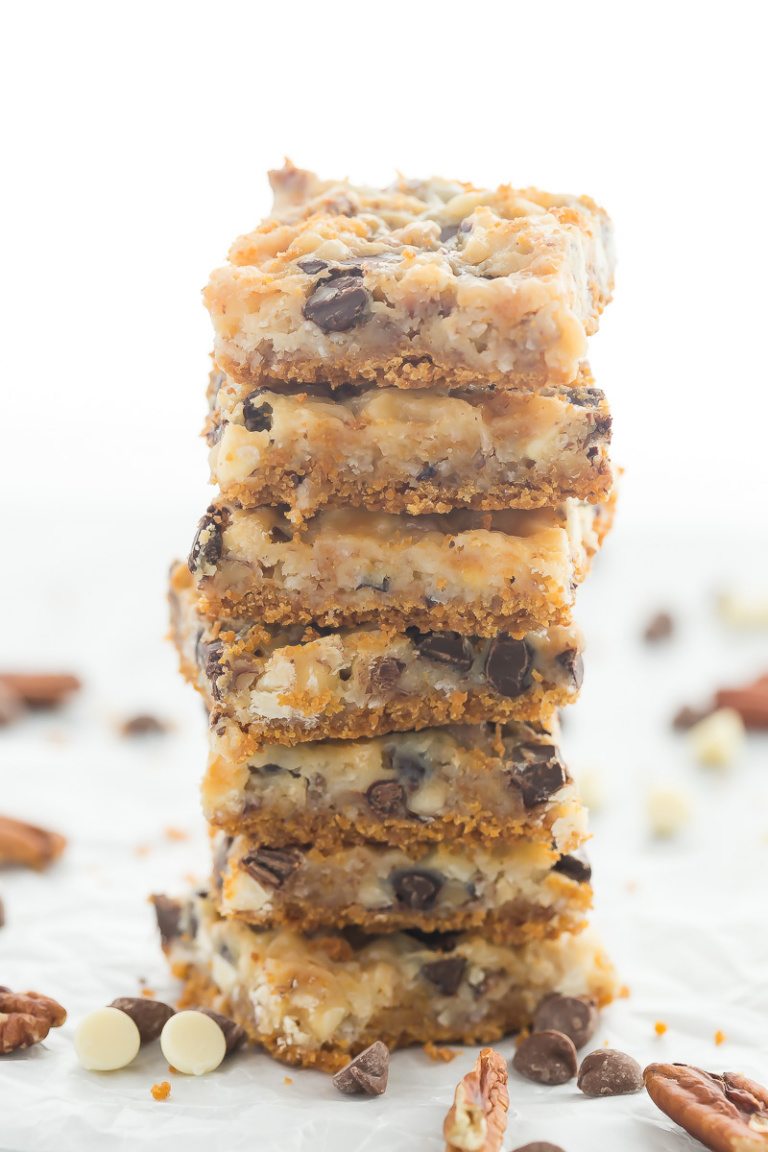 Seven Layer Bars
Yield:
36 bars
Prep Time: 10 minutes
Cook Time: 25 minutes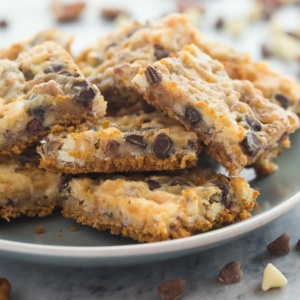 Ingredients:

1/2 cup (1 stick) butter, melted
2 cups graham cracker crumbs
1 cup sweetened, shredded coconut
1 cup chopped nuts
1 cup chocolate chips
1 cup white chocolate chips
1 (14-ounce) can sweetened condensed milk

Instructions:

Preheat the oven to 350 degrees F. Line a 9x13" pan with tin foil and spray with non-stick spray.
In a medium bowl, stir together the melted butter and graham cracker crumbs. Press into the bottom of the pan.
Top with coconut, nuts, chocolate chips and white chocolate chips, and cover with sweetened condensed milk.
Bake for 22 to 25 minutes until golden brown (not too dark at the edges). Let cool before slicing.
SOURCE: RecipeGirl.com (this recipe is adapted from Eagle Brand Condensed Milk)
You might also like these bars!