Here's a good cookie recipe: Spicy Cinnamon Oatmeal Cookies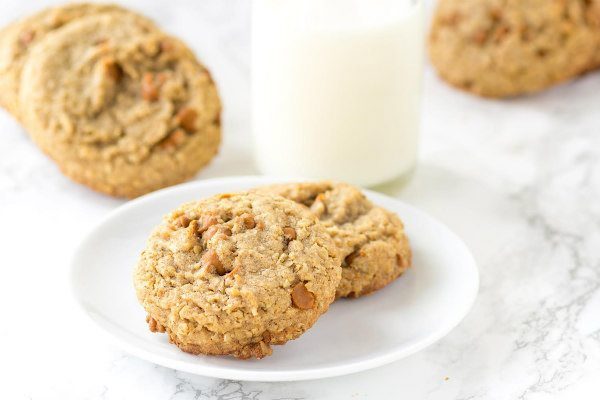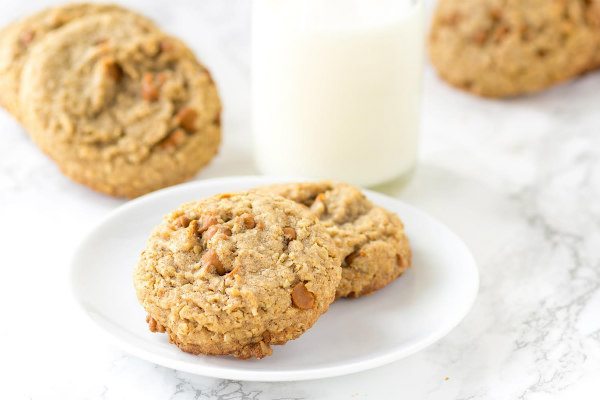 These cookies are loaded with oats and spices to make it a most fabulous cookie!
Oh, and there are cinnamon chips in the cookie too.  Are you familiar with cinnamon chips?  They're just like chocolate chips but are made out of cinnamon.  Hersheys makes them, so you can usually find them with the chocolate chips.  If your market doesn't have them, ask the manager to start ordering them.  They're that good!!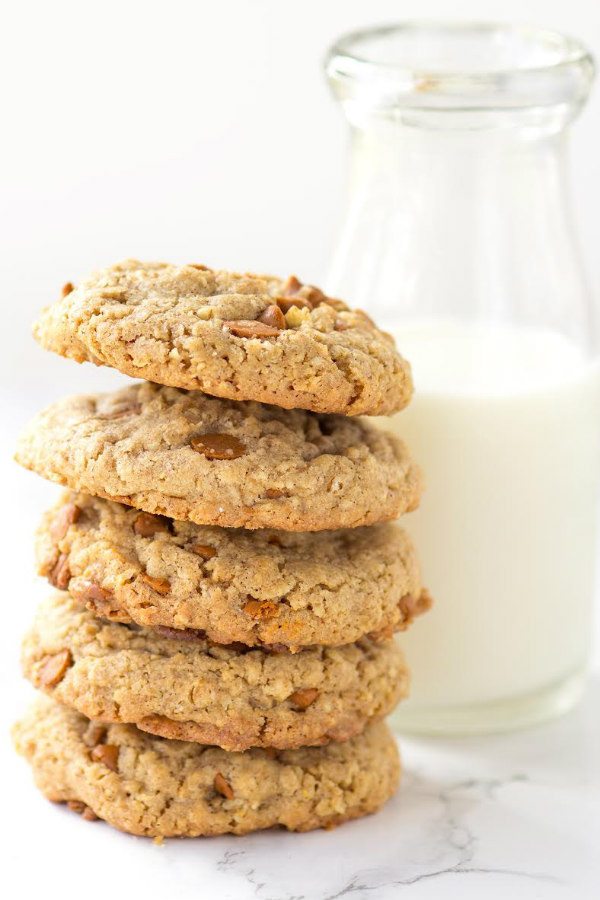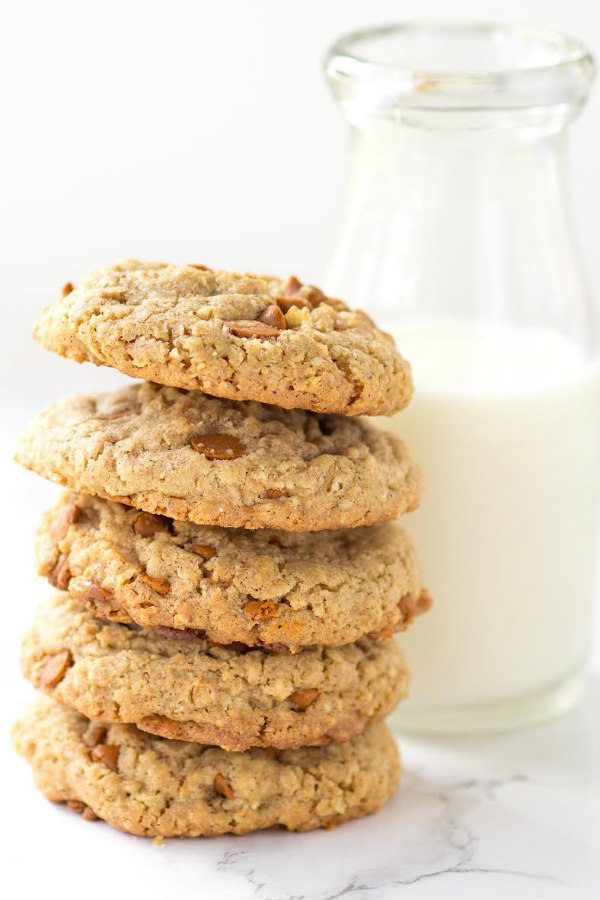 These are a sturdy cookie that is perfect for dunking in milk!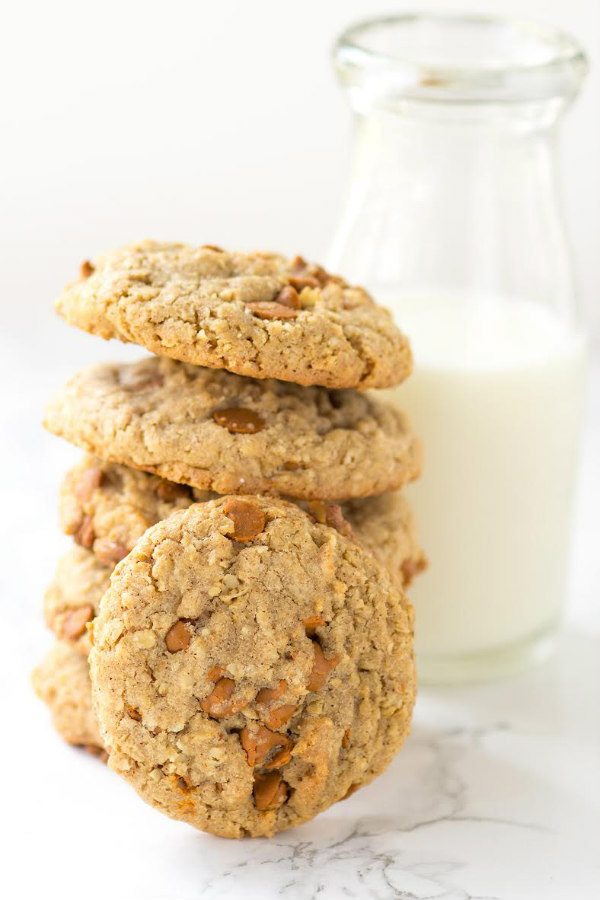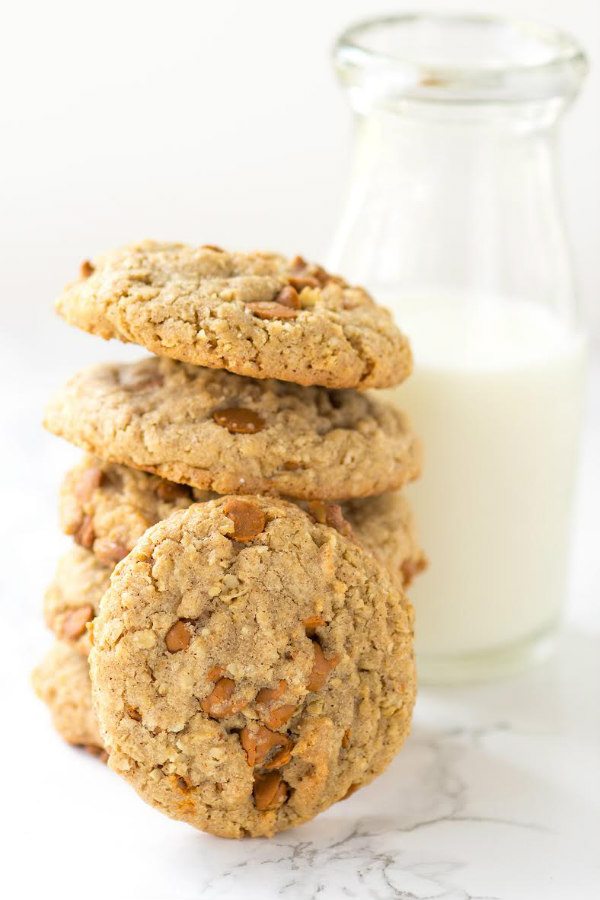 Spicy Cinnamon Oatmeal Cookies
Yield:
About 5 dozen cookies
Prep Time: 25 minutes
Cook Time: 12 minutes
Ingredients:

1/2 cup (1 stick) butter, softened
1/2 cup shortening
1 1/2 cups granulated white sugar
1/2 cup brown sugar, packed
1 tablespoon molasses
1 1/2 teaspoons vanilla extract
2 large eggs
2 cups all-purpose flour
2 cups oats
1 1/2 teaspoons baking powder
1/2 teaspoon baking soda
1 teaspoon salt
2 1/2 teaspoons ground cinnamon
1/2 teaspoon ground nutmeg
1/4 teaspoon ground cloves
1 1/2 cups cinnamon chips (1 bag)

Instructions:

Preheat oven to 350°F. Line baking sheets with parchment paper or silicone baking mats.
In a large bowl, use an electric mixer to combine the butter and shortening. Mix in the sugars, molasses, vanilla and eggs.
In a separate bowl, whisk together remaining ingredients (except for chips). Gradually mix dry ingredients into wet ingredients until ingredients are blended. Stir in the cinnamon chips.
Place spoonfuls of cookie dough on parchment-lined cookie sheets. Bake 10 to 12 minutes, until cookies no longer appear raw-looking in the middle. They will still be soft and tender, so let them cool on the cookie sheets for a few minutes before transferring them to a wire rack to cool completely.

Tips:

Cinnamon chips can sometimes be tough to locate. Check to see if your market carries chips made by Hersheys. If not, ask the management if they will consider ordering them for you. King Arthur Flour's website sells them too. Or go to the Hershey site and use their product locator & they will give you the locations of the nearest markets that carry their cinnamon chips.
SOURCE: RecipeGirl.com
Here are a few more oatmeal cookie recipes you may enjoy: