Yorkshire Pudding is a perfect accompaniment to any Sunday dinner, or family meal. Next time you cook a prime rib or roast beef, be sure to whip up some of these gorgeous Mini Yorkshire Puddings as well.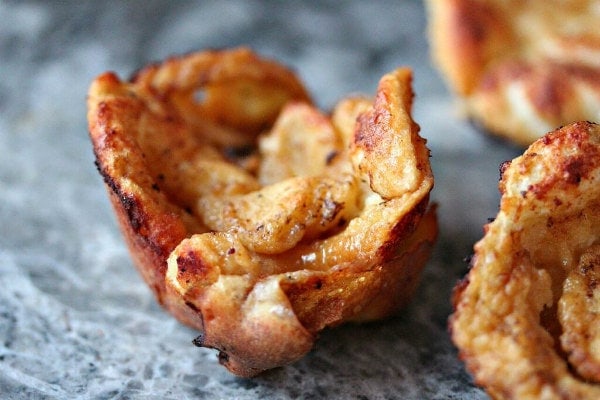 I'm back again with a great recipe to go with the Prime Rib Roast I shared with you a couple of days ago. If you haven't checked that out yet you should hop on over to grab the recipe. It's a perfect roast for the holidays or any Sunday dinner.  Yorkshire pudding is an English side dish. The dish is sometimes served with beef and gravy or au jus, and it's a staple of the traditional British Sunday roast beef dinner.
We're really big on family traditions in our household. Sunday dinner has always been a big deal at the Beaulieu house. When the hooligans were little, we had a big dinner every Sunday night. It was just something we always did.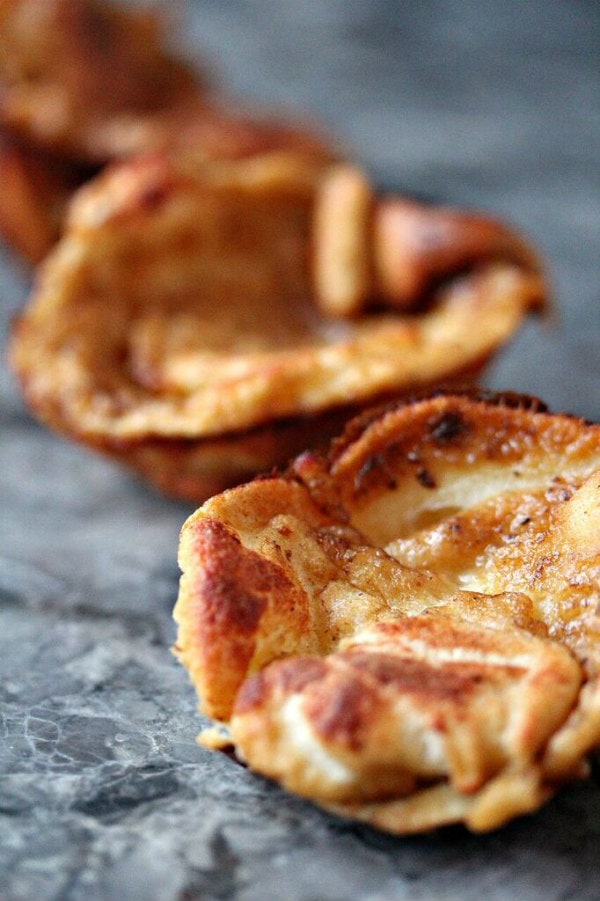 Sundays were Family Day and we took them seriously. We made sure we always spent the day together. Whether we went bike riding at Point Pelee, spent the day horseback riding, or went to see a movie, we always came home early to make an amazing meal.
Usually we made Roast Chicken or Roast Beef, with all the trimmings. I've always loved to cook, so making big meals for family was always a treat. I love being in the kitchen cooking up a storm. I've always found cooking very relaxing. So my time spent in the kitchen was like therapy. Some people buy shoes, I cook.
I grew up in a "meat and potatoes" type of family. To me it screams "comfort food!" The ideal dinner for me is Roast Beef, Mashed Potatoes, Fresh Corn on the Cob and Yorkshire Pudding. No dinner is complete without dessert, so if I had to pick one it would likely be cheesecake. Lots and lots of cheesecake!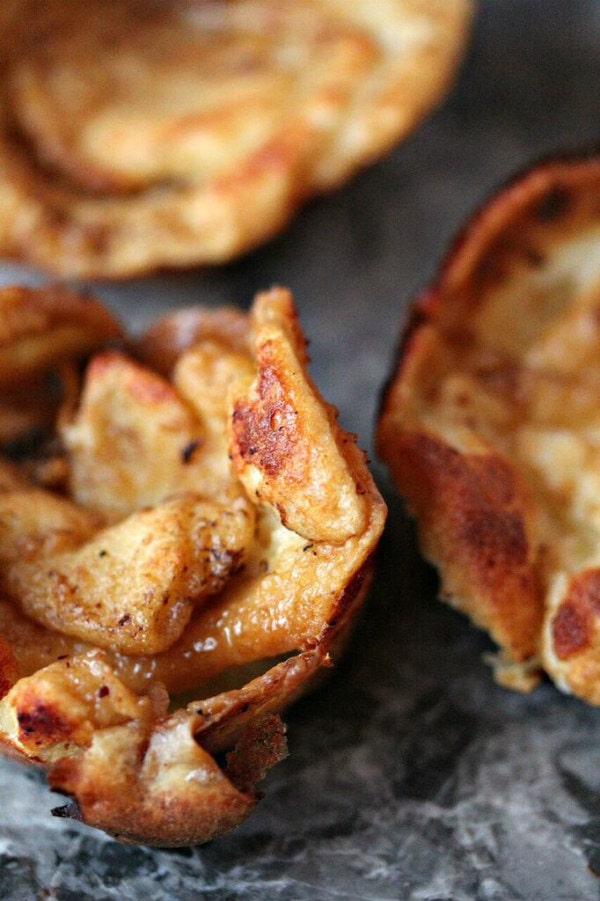 My family goes crazy for roast beef, and they love Yorkshire Pudding too. I love making things my family adores. It puts a smile on my face to see them get excited about a great recipe. They fall in love with a recipe, and then they want to try making the recipe for themselves. Life comes full circle. Traditions get carried on.
To me that's the beauty of cooking and baking. You get to spend time with family while making memories, which is really what life is all about. Big Sunday dinners with all the family gathered around the table, laughing and telling tall tales. That's the perfect way to spend any Sunday, or any day at all, if you ask me.
Yorkshire Pudding
Yield:
12
Prep Time: 5 minutes
Cook Time: 30 minutes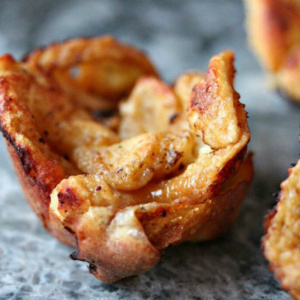 Ingredients:

2 large eggs
1 cup whole milk
1 cup all-purpose flour
salt and pepper to taste
1/4 cup reserved beef drippings from roast beef, or substitute butter for the drippings
Optional:  herbs such as thyme, parsley, rosemary, sage or chives

Instructions:

Preheat the oven to 450 degrees F.
Once the oven has preheated, place a muffin tin in the oven. Allow it to heat up for about 10 minutes.
While the pan is heating up you can mix the dough.  Crack the eggs into a medium sized bowl; beat them until they are foamy. Whisk in the milk until the ingredients are fully combined.
In a separate bowl, whisk together the flour, salt and pepper.
Add the dry mixture to the wet mixture, beat until smooth.
Remove the hot pan carefully from the oven. Now carefully pour the beef drippings evenly into each muffin cup. It will bubble up because the pan is hot. That's okay. Just be aware it's going to happen.
Now add a large spoonful of batter into each muffin cup, allowing the batter to come halfway up the cup. Place the muffin tin back in the oven and bake until the Yorkshire pudding is puffy and golden brown. It takes about 20 to 30 minutes, depending on how light or dark you prefer yours.
Serve immediately. I'm going to tell you a little secret, I grate just a wee bit of fresh nutmeg over mine. It's delightful!

Nutrition:

You can serve these as a side dish, or dessert. Lots of folks pour gravy over top of them. Personally I like eating mine like rolls with a pat of butter on top of them.
You can also cook them in cast iron pans, either full size or mini.