Simple recipe for homemade Macaroni and Cheese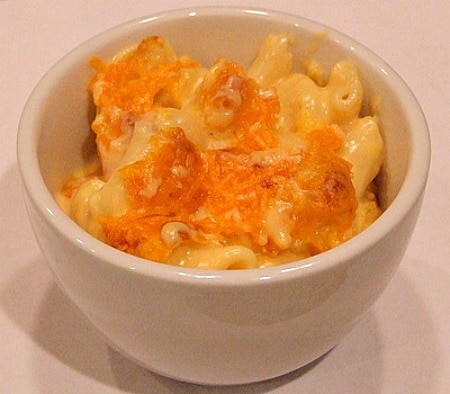 Yield: 6 servings
Prep Time: 30 minutes
Cook Time: 50 minutes
Macaroni and Cheese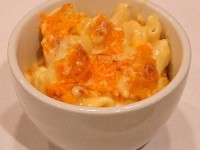 Ingredients:
8 ounces elbow macaroni
2 cups milk
1/4 cup (1/2 stick) butter
1/4 cup all-purpose flour
1 teaspoon salt
1/2 teaspoon tabasco sauce
freshly ground black pepper to taste
1/2 cup heavy whipping cream
1 pound sharp Cheddar cheese, shredded
Directions:
Preheat oven to 350 degrees F.
Cook pasta using package directions. Drain and put pasta in large bowl.
Warm the milk in a small saucepan over medium heat. Melt butter in saucepan over low heat. Whisk flour into butter and cook for 3 minutes or until smooth and bubbly, stirring constantly. Add warm milk gradually, stirring constantly. Increase the heat to medium-high and bring the sauce just to a boil, stirring frequently. Reduce heat to low.
Simmer for a few minutes, stirring occasionally. Stir in salt, tabasco and pepper. Add cream and mix well. Simmer 3 to 4 minutes, stirring occasionally. Stir in 12 ounces of the cheese and simmer until blended, stirring frequently. Pour cheese sauce over pasta and stir to coat. Spoon pasta mixture into baking pan and sprinkle with the remaining 4 ounces of cheese.
Bake 20 to 30 minutes or until bubbly. Broil if desired for 2 to 3 minutes or just until the top is brown.
SOURCE: RecipeGirl.com
One Response to "Macaroni and Cheese"
Leave a Comment