This recipe is a huge hit:  Enchilada Sauce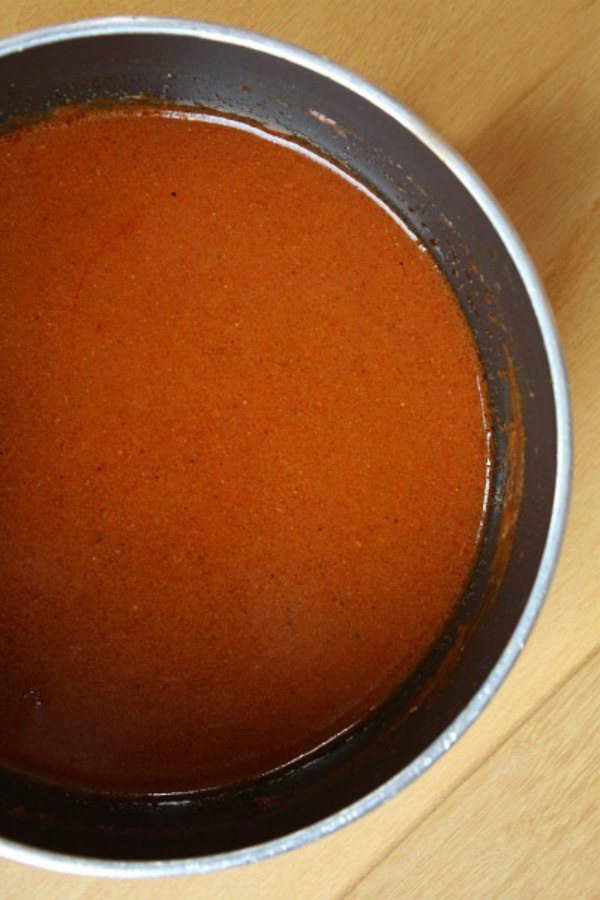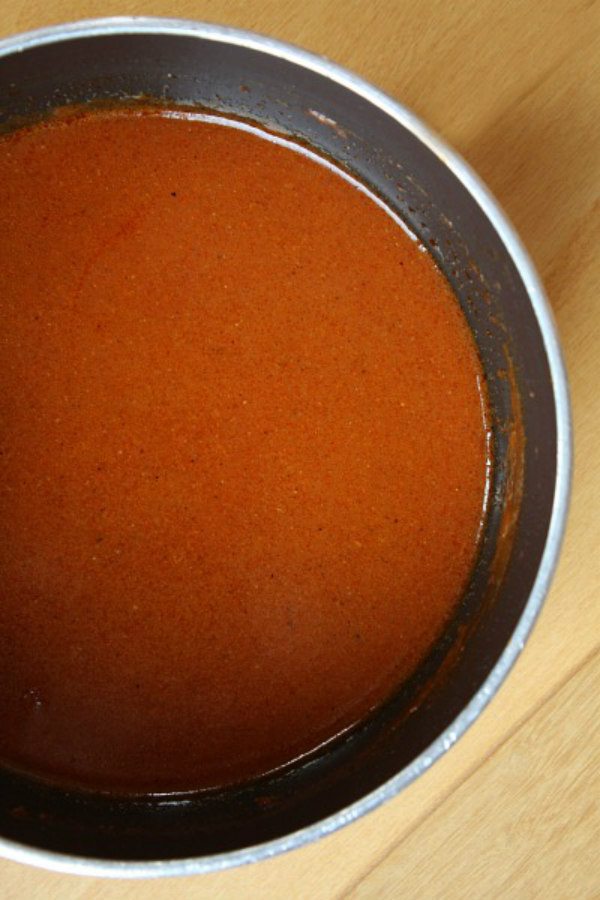 Enchilada Sauce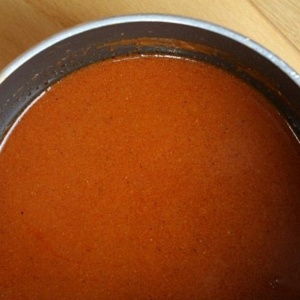 I find the canned enchilada sauces to take on the flavor of the tin can. Ick. This easy-to-make sauce tastes so much better.
Yield:
About 2 1/2 cups
Prep Time:15 minutes
Cook Time:20 minutes
Ingredients:
1/4 cup

vegetable or canola oil

2 tablespoons

all-purpose flour

2 tablespoons

chili powder

1 8-ounce can

tomato sauce

1 1/2 cups

low-sodium chicken broth

1/2 teaspoon

ground cumin

1/2 teaspoon

garlic powder

1/2 teaspoon

onion salt

1/4 teaspoon

salt
Directions:
Heat oil in a large skillet to medium heat. Whisk in flour and chili powder. Reduce heat to medium and continue to whisk until lightly browned. Gradually whisk in tomato sauce, chicken broth, cumin, garlic powder, onion salt and salt. Stir until smooth, and continue simmering over medium heat about 10 minutes, or until slightly thickened.
Serve immediately, or keep in a covered bowl in the refrigerator for up to 3 days.
Tips:
If you are preparing this recipe as GLUTEN FREE- just be sure to substitute GF flour for the all-purpose flour. And make sure you are using a brand of chicken broth that is designated as GF (or use water instead).