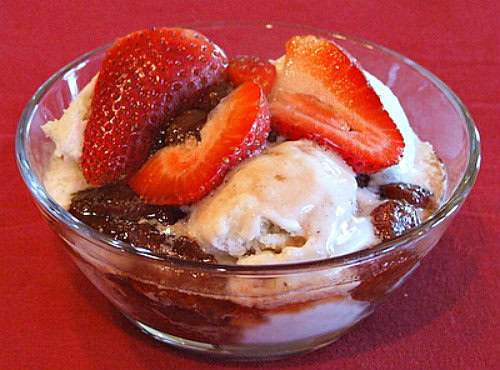 Balsamic- Strawberry Sauce
The balsamic and the pepper add interesting, delicious flavor to this sauce for ice cream.
Yield:
6 servings to top ice cream
Prep Time: 10 min
Cook Time: 15 min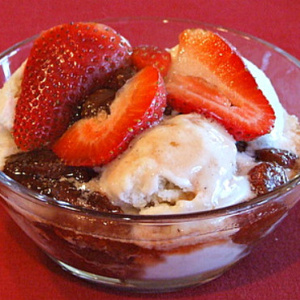 Ingredients:

1 cup granulated white sugar
3/4 cup water
1 1/2 cups sliced strawberries
1/4 cup balsamic vinegar
1/4 teaspoon freshly ground black pepper
vanilla ice cream
freshly ground black pepper to taste
a few extra sliced strawberries for garnish

Instructions:

1. Mix the sugar and water in a medium saucepan and cook over medium heat until sugar dissolves, stirring frequently. Stir in the strawberries, vinegar and 1/4 teaspoon pepper.

2. Cook for 10 minutes longer or until the mixture is of a syrupy consistency, stirring occasionally. Spoon the strawberry mixture over scoops of vanilla ice cream in small serving bowls. Garnish with reserved strawberry slices and sprinkle with freshly ground black pepper to taste.