Make your own homemade Chocolate Sauce to keep on hand for drizzling on your favorite desserts!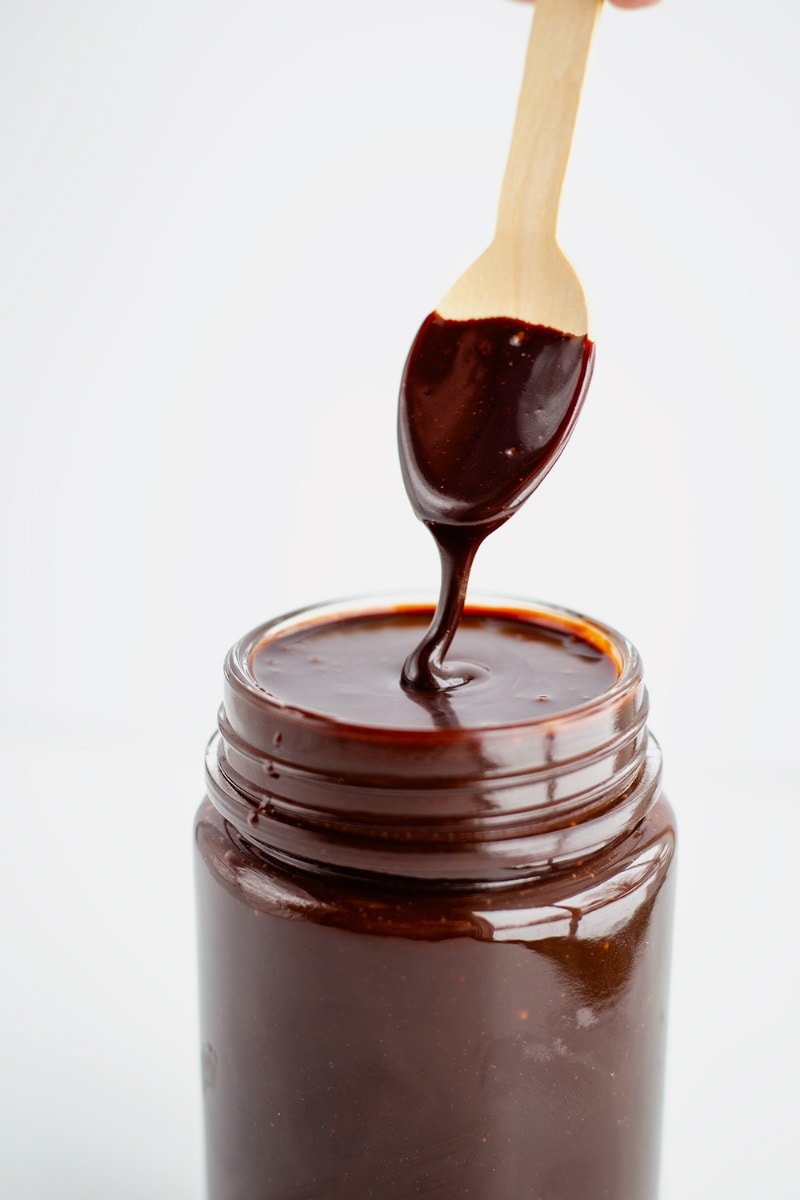 Homemade Chocolate Sauce
Sure, you can buy chocolate sauce, chocolate syrup or hot fudge at the store. It's easy. It's right there on the shelf by the ice cream. And you'll probably be just fine with it. OR, you can make homemade chocolate sauce (super easy to do), and you'll discover how much better it tastes! This recipe makes 3 cups. You can keep it around in the fridge for three weeks. Or you can share some of it with friends or neighbors. It's delicious!
In the recipe below, I share that the serving size is two tablespoons. That gives you enough to drizzle on your ice cream or another favorite chocolate-drizzling dessert. Admittedly, I'd add more than two tablespoons myself… but that's totally up to you. It's dessert… so it's a special treat, right? Add as much chocolate sauce as you want!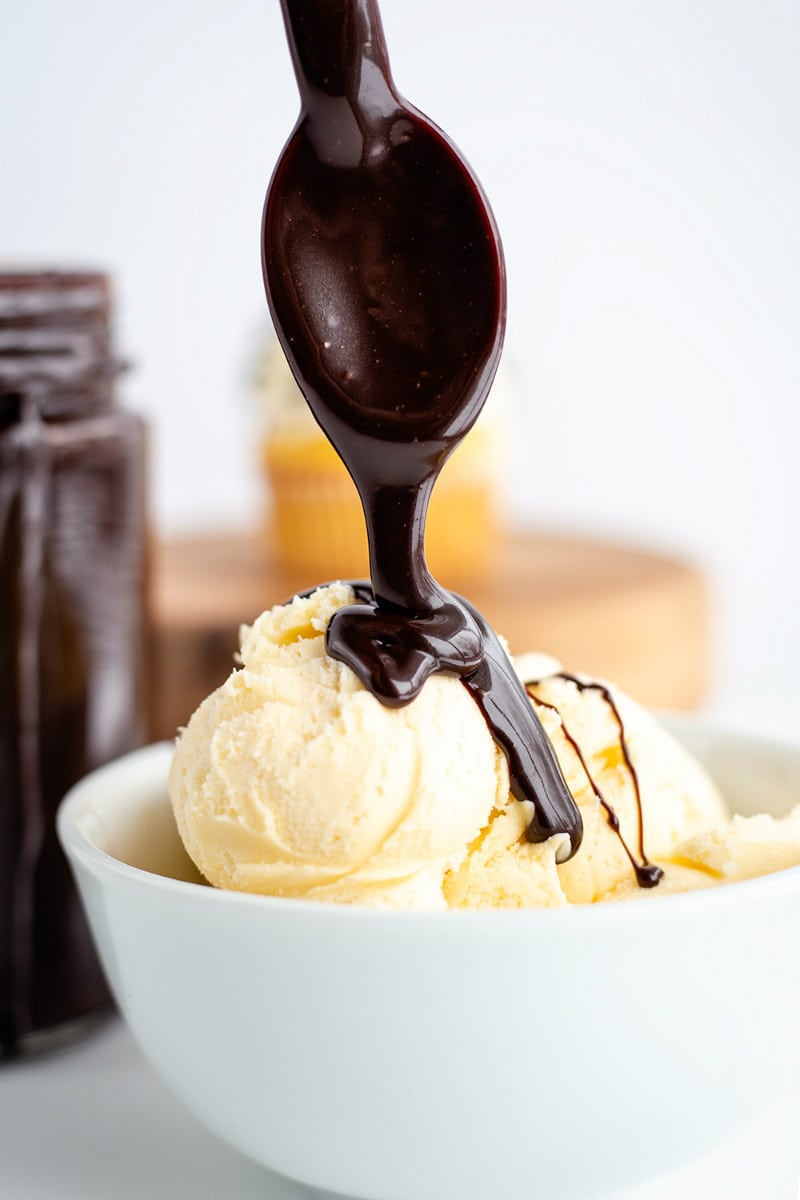 What are some ways to use chocolate sauce in desserts?
My number one favorite way to use chocolate sauce is to drizzle it on top of ice cream, of course. That's the obvious choice! But if you really want to be in on the best secret ever… heat up a brownie so it's nice and warm. Then top it with a scoop of vanilla ice cream. And top that with this homemade chocolate sauce. You can thank me later.
Also consider drizzling chocolate sauce on top of a peanut butter pie or an ice cream pie. Use it in a milkshake or a layered trifle. Drizzle on top of cupcakes. Stir chocolate sauce into warm milk to make hot chocolate.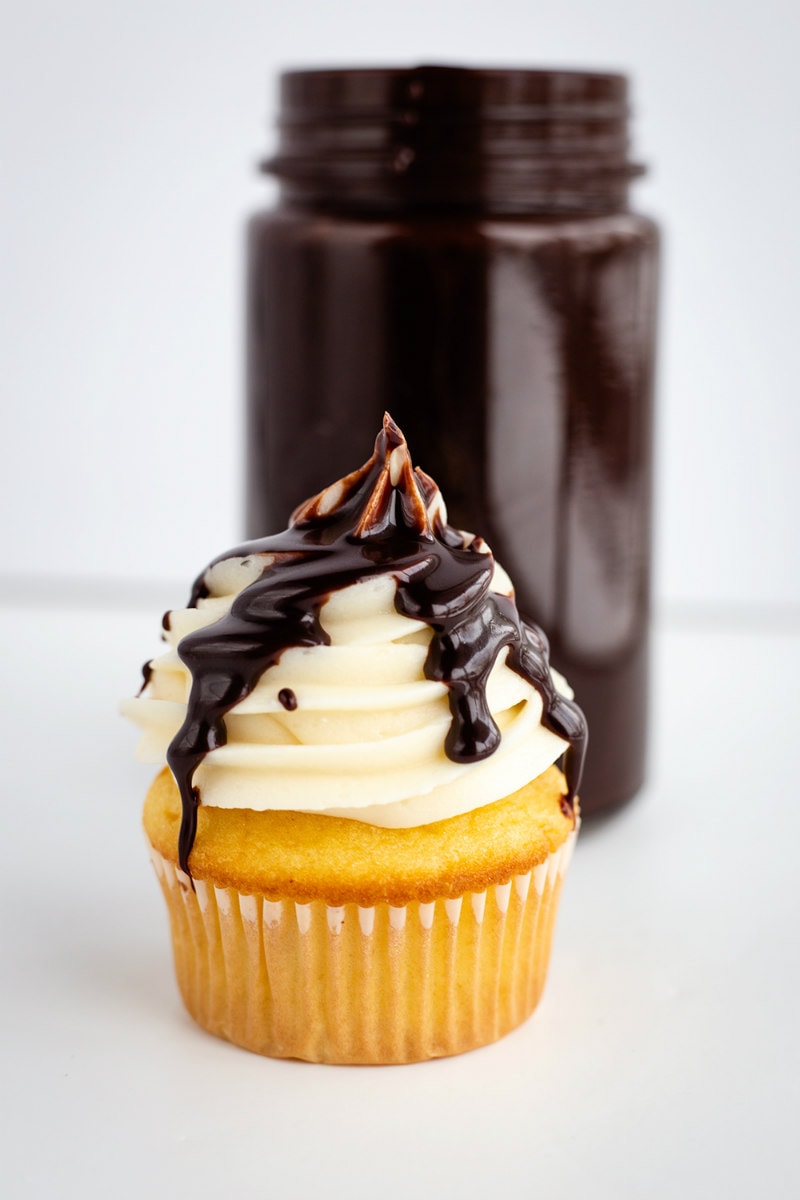 How to store chocolate sauce:
This chocolate sauce will keep just fine in your refrigerator for about 3 weeks. You can keep it in any kind of covered container. Just take it out when you need some or crave some, spoon out what you need and put the rest back in the refrigerator.
If you're one of those people who likes to store things like this in cute containers instead of plastic tubs, look for glass jars at your market. Though they're probably a little cheaper at places like Walmart or Target. Or grab a few on Amazon and have them delivered so you don't have to go looking for them. Here's a set of 12 jars on Amazon that have cute labels. Then you can consider sharing some of this delicious sauce with others!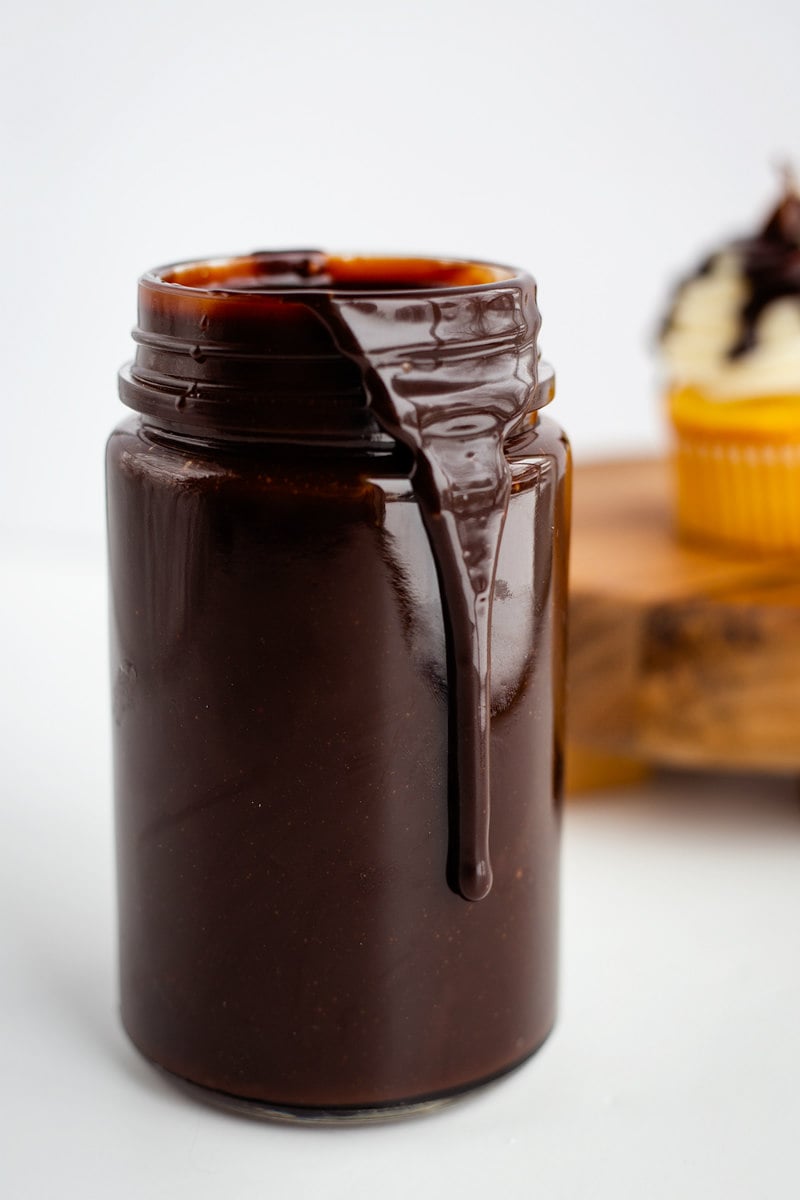 Is this like hot fudge?
It's pretty thick like hot fudge, so if you want to serve it warmed-up then I think you'll be pretty happy with the results. I do have a recipe for "actual" hot fudge here: HOT FUDGE
If you're looking for more chocolate dessert recipes, you might like to try some of these:
Chocolate Sauce
Delicious sauce to have on hand for drizzling on your favorite desserts!
Recipe Details
Servings:
24
servings (3 cups-- 2 tablespoons per serving)
Ingredients
4

ounces

bittersweet chocolate,

chopped

1½

cups

granulated white sugar

1/2

cup (1 stick)

unsalted butter,

cut into 1-tablespoon pieces

1/3

cup

unsweetened cocoa powder

1

cup

heavy whipping cream

2

teaspoons

vanilla extract
Instructions
Melt the chocolate in the top of a double boiler (or a heat-proof bowl set over a pot of simmering water); add the sugar, butter and cocoa. Simmer 15 to 20 minutes, stirring often until the sugar has dissolved into the melted butter and chocolate. Add the cream and cook 10 minutes longer, stirring constantly, and then slowly stir in the vanilla. NOTE: the mixture will look really grainy just before the heavy cream is added. It comes together as soon as the heavy cream is stirred in.

Remove from heat and let cool. This can be kept in the refrigerator for several weeks.
Notes
*If you are preparing this recipe as gluten-free, just be sure to use brands of chocolate and vanilla that are known to be GF.
*When the cream is added, if it has the appearance of curdling- do not be alarmed! It will eventually become smooth.
Nutrition
Serving:
1
serving (2 tablespoons)
,
Calories:
147
kcal
,
Carbohydrates:
15
g
,
Fat:
9
g
,
Saturated Fat:
5
g
,
Cholesterol:
24
mg
,
Sodium:
5
mg
,
Potassium:
52
mg
,
Sugar:
14
g
,
Vitamin A:
265
IU
,
Vitamin C:
0.1
mg
,
Calcium:
12
mg
,
Iron:
0.5
mg