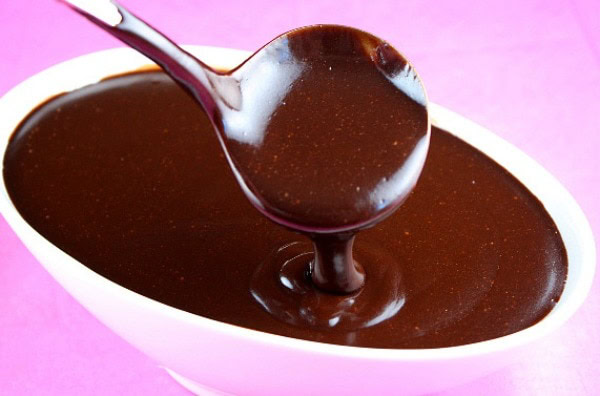 Hot Fudge
Super simple hot fudge- why buy it at the store when you can whip it up in no time homemade!
Yield:
2 cups
Prep Time: 15 min + chill time
Cook Time: 30 min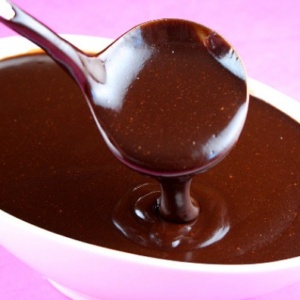 Ingredients:

4 ounces unsweetened chocolate, chopped
8 tablespoons (1 stick) unsalted butter, cut into pieces
1/2 cup half-and-half
1 1/2 cups granulated white sugar

Instructions:

1. In a double boiler, melt chocolate and butter together over simmering water. Whisk until smooth. Whisk in half & half. Add 1/2 cup sugar, whisking as you pour it in. Continue stirring until sugar has dissolved (and isn't grainy)- about 30 seconds. Add another 1/2 cup sugar and stir until dissolved. Then add remaining 1/2 cup of sugar and stir again.

2. Cover the pan and cook, stirring occasionally, until the sauce becomes glossy and thickens slightly, about 25 minutes.

3. Serve warm.

Tips:

*If you are preparing this recipe as gluten-free, just be sure to use a brand of chocolate that is known to be GF.
*If you'd like to make this sauce ahead of time, just pour it into a tupperware container with a lid and refrigerate until ready to re-heat and use.