Summer is almost here, and it's starting to get nice and warm in San Diego. I've put lighter blankets on the beds and I'm opening the windows at night.  Flip flops and shorts are pretty much daily wear at this point, and the beach is beckoning us for a visit. Our neighborhood has begun having its outdoor Happy Hour gatherings in the late sunny afternoons- where we share friendship, cheese & crackers, gossip and wine. Sangria sometimes makes an appearance too- most recently this Cherry- Limeade Sangria.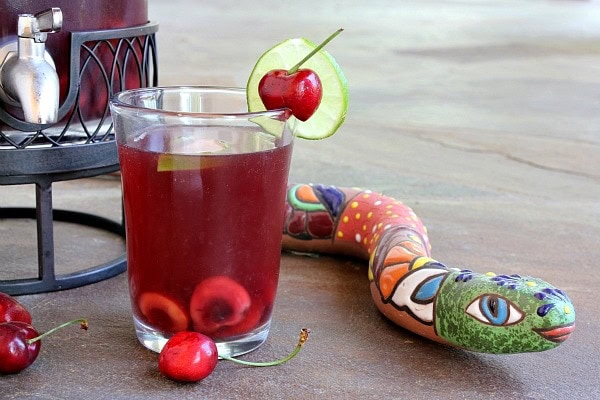 We live in an area of San Diego where the houses are very much Spanish-style, and the landscape is more desert-like than lush.  My pet ceramic snake sits on my porch (my attempt to scare off the many rattlesnakes in our area).  Sangria always seems like the perfect cocktail to serve in our house.  It has Spanish origins itself, and it's a refreshing beverage in our dry climate.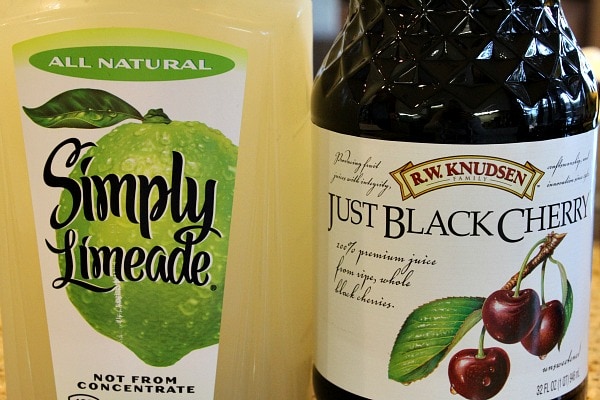 For this simple sangria recipe, I used limeade and cherry juice as the anchor flavors.  Sauvignon Blanc and vodka are added in to turn it into a cocktail.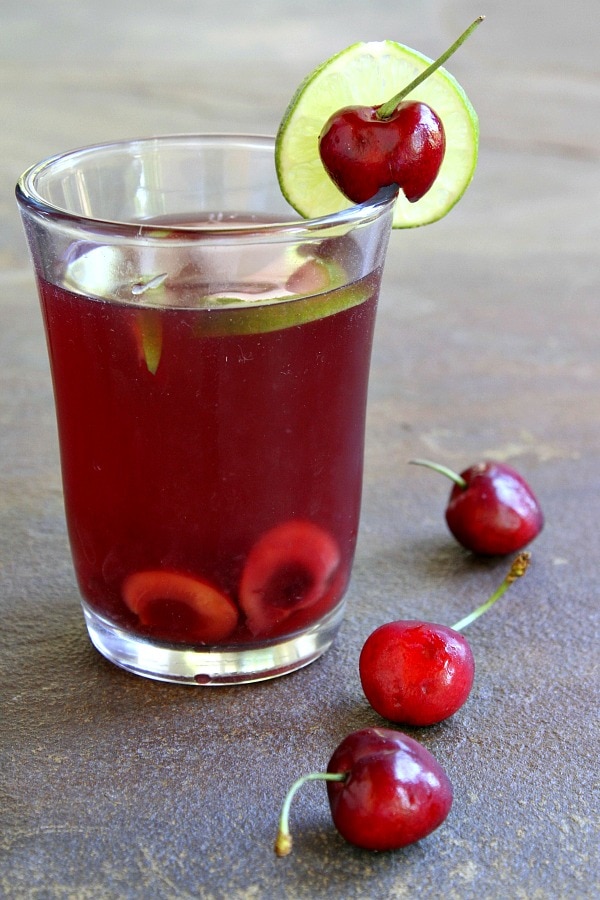 In true sangria-fashion, fresh fruit is added in too.  It's always a nice idea to serve your sangria with a spoon because those cherries are awfully tempting (and quite delicious) to eat.  The neighbors must have enjoyed my creation… since there were only a few pieces of fruit sitting in the bottom of the jug.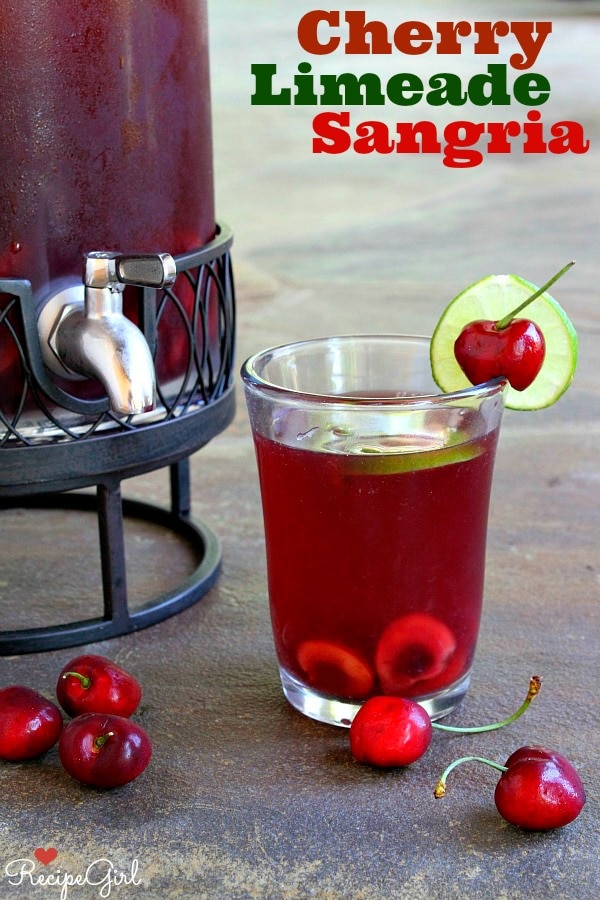 I'm currently looking for a home for my pet ceramic snake.  I hope my neighbor Jen will take it.  She's been a wonderful neighbor for the last 10 years.  This Friday, our family is taking on a new adventure… one in which we will be living in a brand-new environment, brand-new neighborhood, brand-new weather, and we'll even be meeting brand-new friends.  And I sure hope they like Sangria!
More on the move next week- I look forward to sharing my new adventure with all of my readers 🙂
Cherry- Limeade Sangria
This recipe can easily be halved to make 10 servings.
Yield:
About 20 servings
Prep Time: 15 min + chill time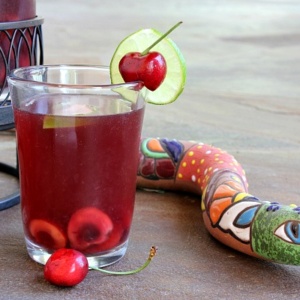 Ingredients:

Two 750ml. bottles chilled Sauvignon Blanc
4 cups prepared limeade
2 cups bottled cherry juice
1 1/2 cups vodka
3 medium limes, sliced thinly
Two large handfuls of fresh cherries, pitted and halved
One 1-liter bottle chilled club soda

Instructions:

1. In a large beverage dispenser or punch bowl, combine the wine, limeade, juice, vodka, limes and cherries. Refrigerate for several hours (or preferably overnight).

2. Just before serving, add the club soda. Scoop fruit into individual servings (serving over ice is optional).