This is one of those… I-need-a-good-and-chocolatey-dessert-that-is-totally-quick-and-easy… kind of recipes. I promise.
My husband's family was coming over sort-of last-minute recently. The sort of last minute where your husband says, "Oh yeah, I invited my family over for dinner tonight," and forgets to tell you until the day-of. Yeah, that kind of last minute. The dinner part was easy- just grilled chicken and salad. And I'm never, ever, ever big on buying already-made dessert from the grocery store, so I pulled a baking cookbook off my shelf that I hadn't really used yet to see if I could find some easy inspiration in there. I did! I spotted brownies: Cocoa Brownies

These brownies came together and were in the oven in about 15 minutes. And with the way those brownies look right there… why would you ever want to eat a boxed version? Seriously. I mean, I'd eat a boxed brownie for sure- they're good and all. But this homemade brownie recipe pretty much rocked the house over a boxed mix.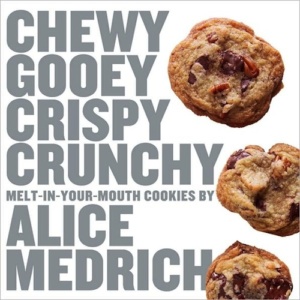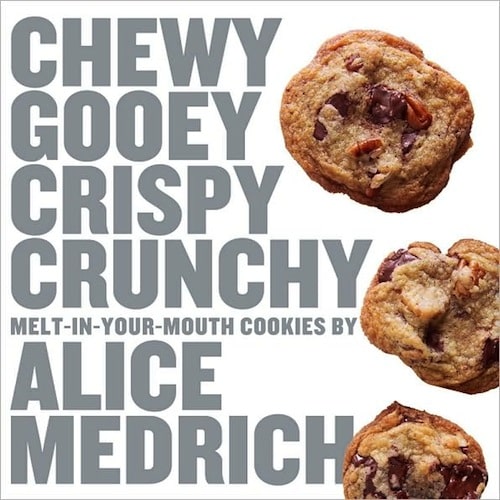 Here's the lady we get to thank for this brownie: Alice Medrich. If you're not familiar with her already, Medrich is an 8-time, award-winning cookbook author and pastry chef, and she is considered one of the country's foremost experts on chocolate and chocolate desserts. I can't believe this is the first thing I've baked from this Chewy, Gooey, Crispy, Crunchy cookbook! Why the heck did I wait so long? I can't wait to bake more from this book- all kinds of cookies and bars, and Medrich even includes several wheat-free and dairy-free options. I'd say it's a good cookbook to have on the shelf for those who get strong urges to bake often (like me!)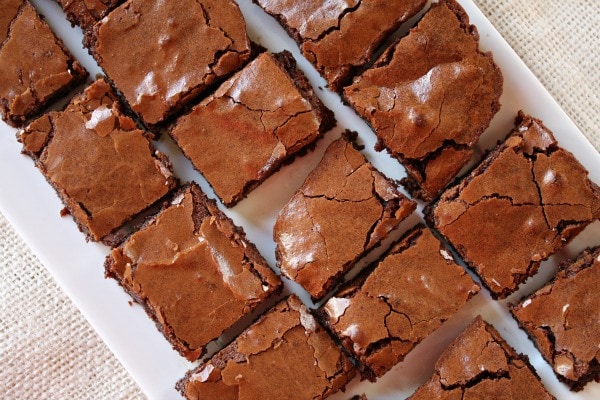 These brownies turn out to be extremely soft and gooey in the center. The tops crinkle ever-so-slightly, and turn out a slight crunch that the tops of brownies are supposed to have.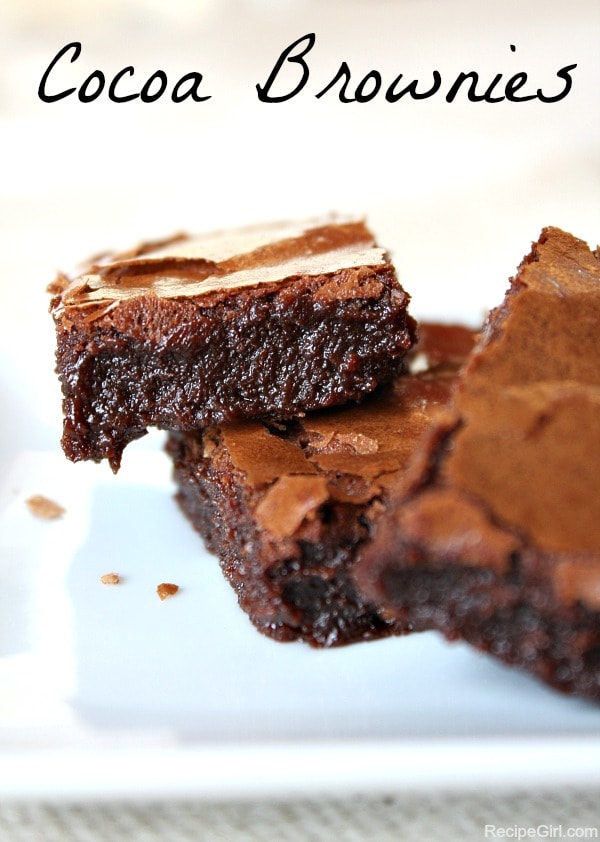 Needless to say, they were a big hit as an after-dinner dessert. My husband's family is known for enjoying their chocolate, and they gave these a major thumbs up.
I say… they were a lifesaver. Dear husband, I love you so… but please give me a day or two's notice next time if you're going to invite a crowd to dinner 🙂
Find out more about Alice Medrich by visiting her website, and you can purchase her Chewy Gooey Crispy Crunchy cookbook on Amazon.
Cocoa Brownies
These are ooey, gooey delicious brownies!
Recipe Details
Servings:
16
brownies (2 inch sized)
Ingredients
11

tablespoons

unsalted butter

1¼

cups

granulated white sugar

1

scant cup (3 ounces)

unsweetened cocoa powder,

natural or Dutch process

¼

teaspoon

salt

1

teaspoon

vanilla extract

2

large

eggs

⅓

cup + 1 tablespoon (1.75 ounces)

all purpose flour
Instructions
Preheat the oven to 325 degrees F. Line the bottom and all 4 sides of an 8 inch square pan with foil. Position a rack in the lower third of the oven.

Melt the butter in a medium, heatproof bowl set directly in a wide skillet of barely simmering water. Add the sugar, cocoa and salt. Stir until the ingredients are blended and the mixture is hot. Remove the bowl from the skillet and set aside briefly until the mixture is only warm, not hot.

Mix in the vanilla, then add the eggs, one at a time, mixing vigorously with a rubber spatula after each addition. When the mixture looks thick, shiny, and well-blended, add all of the flour at once and stir until you cannot see it any longer. Then mix vigorously for 40 strokes with a wooden spoon or rubber spatula. Spread the batter evenly in the lined pan.

Bake for 20 to 25 minutes, until a toothpick plunged into the center emerges slightly dirty looking. Cool on a rack. Lift the edges of the foil liner and transfer the brownies to a cutting board. Cut into 16 or 25 squares. May be kept in a covered container for 2 to 3 days.
Notes
Gluten free folks: I have not tried this recipe as gluten free yet, but there is not a whole lot of flour in the recipe, just

⅓

cup, so I'm hoping that a gluten free flour blend can be substituted in this recipe without too much trouble. If you try it, please let me know of your experience with it!
Nutrition
Serving:
1
serving
,
Calories:
160
kcal
,
Carbohydrates:
20
g
,
Protein:
1
g
,
Fat:
9
g
,
Saturated Fat:
5
g
,
Polyunsaturated Fat:
0.4
g
,
Monounsaturated Fat:
2
g
,
Trans Fat:
0.3
g
,
Cholesterol:
44
mg
,
Sodium:
47
mg
,
Potassium:
19
mg
,
Fiber:
0.2
g
,
Sugar:
16
g
,
Vitamin A:
274
IU
,
Calcium:
7
mg
,
Iron:
0.4
mg