Irish Whiskey Brownies are a good boozie brownie!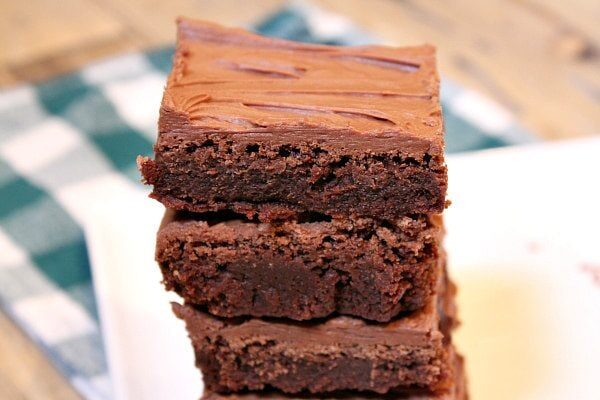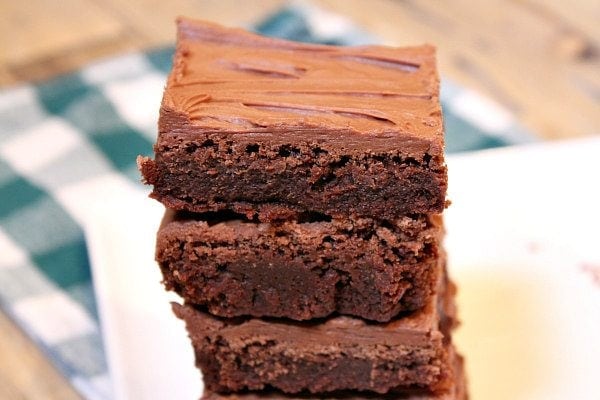 The brownies themselves are a fudgy chocolate brownie.  The frosting is just a little bit boozed-up.  If you're not into booze, you certainly don't have to add any booze to these brownies, but if you like the taste of whiskey, then you'll enjoy this boozy chocolate frosting!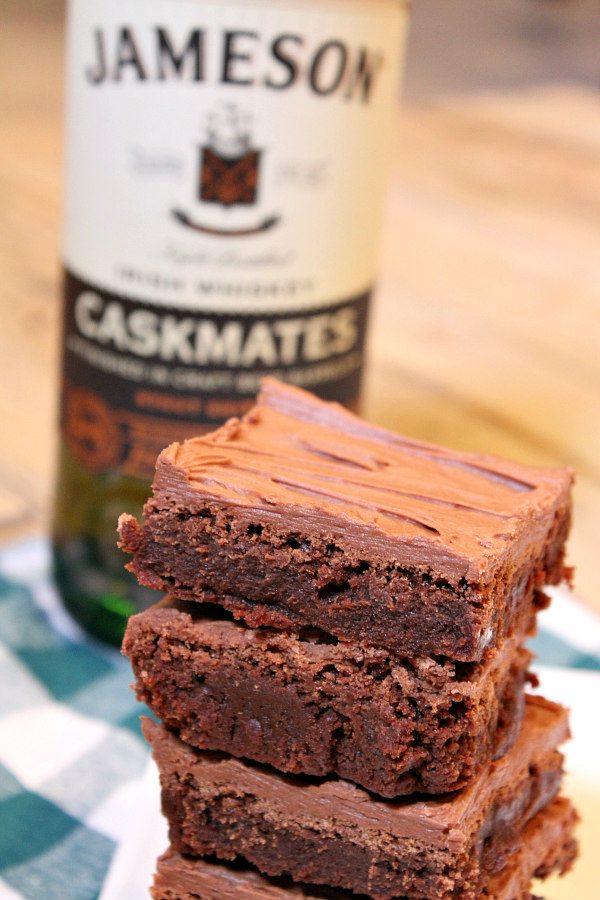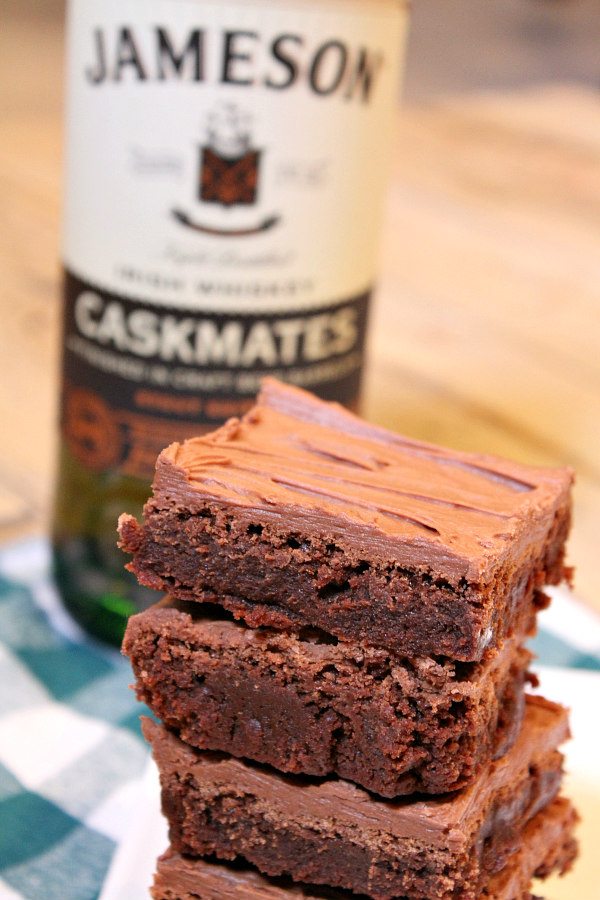 My husband is into Jameson, so that was my Irish whiskey of choice to add to the frosting.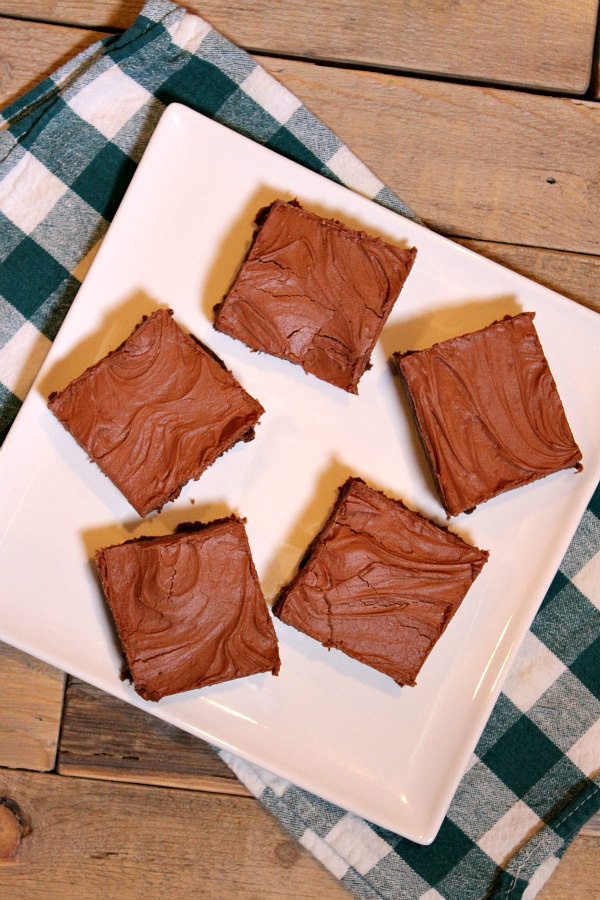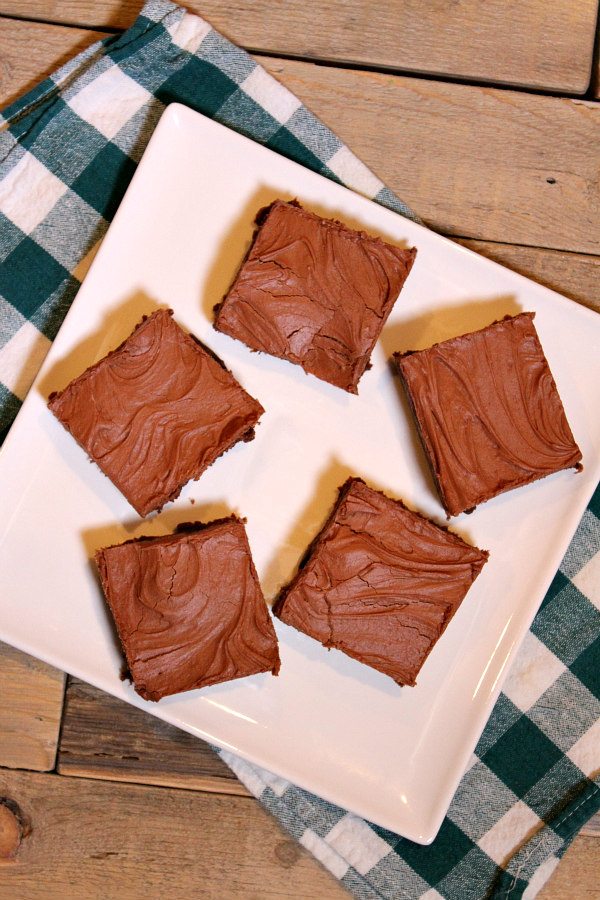 Although there isn't much booze in the frosting, these brownies are definitely going to be a brownie that is more for the adults.  I gave one to my son to see what he thought (without telling him that I added whiskey to the frosting), and he didn't care for them.  He could taste that there was something different in the frosting.
But ask an adult who likes the taste of whiskey to try them, and they're gonna think these are great!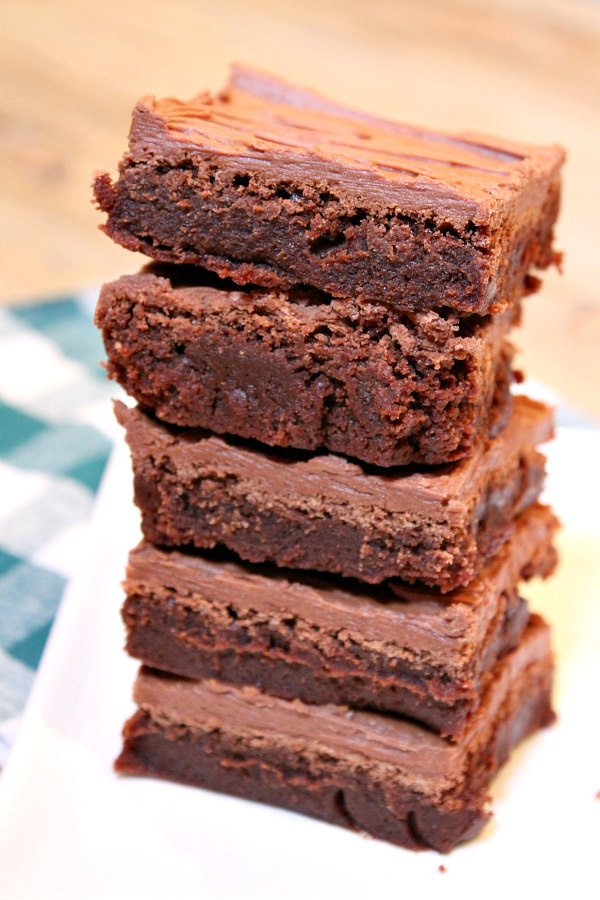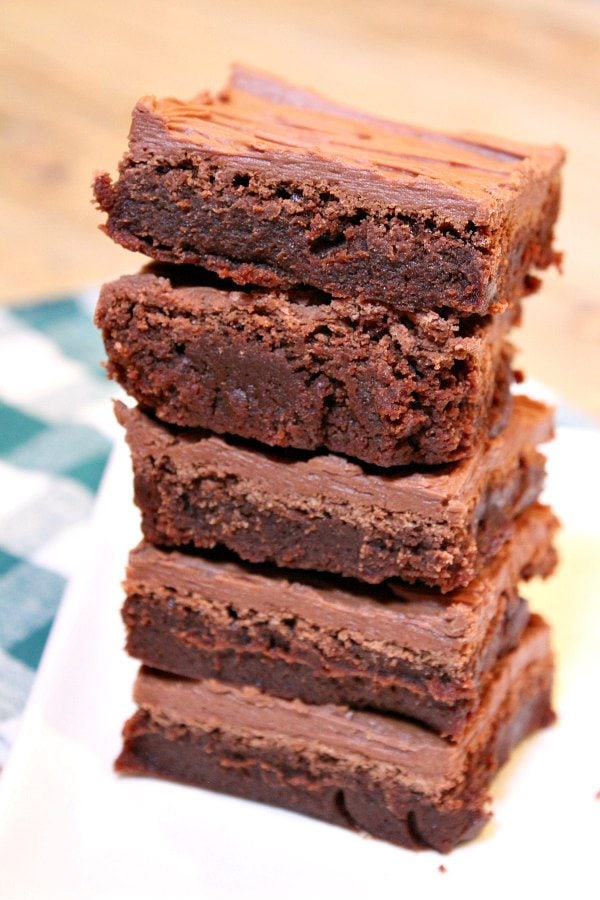 Irish Whiskey Brownies
Yield:
24 brownies
Prep Time: 25 minutes
Cook Time: 30 minutes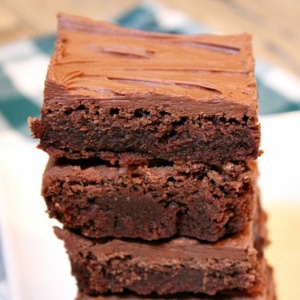 Ingredients:

Brownies:

5 ounces chopped unsweetened chocolate
10 1/2 tablespoons (1 stick + 2 1/2 tablespoons) unsalted butter, softened
4 large Eggland's Best eggs
2 cups granulated white sugar
1 cup all-purpose flour
1 teaspoon vanilla extract

Frosting:

1 1/2 ounces unsweetened chocolate
1/4 cup (1/2 stick) unsalted butter
2 cups powdered sugar
3 tablespoons half and half
1 tablespoon Irish whiskey
1/2 teaspoon vanilla extract

Instructions:

Prepare the brownies:  Preheat the oven to 325 degrees F.  Spray a 9x13-inch pan with nonstick spray.
In a glass bowl, melt the chocolate and butter together in a microwave (or melt in a double boiler set over hot water).  Whisk until smooth.
In a medium bowl, use an electric mixer to combine the eggs and sugar.  Mix for a good three solid minutes until mixture is very thick.  Mix in the melted chocolate and butter.  Add the flour and vanilla, and mix just until combined.  Pour the batter evenly into the prepared pan.  Bake for 30 minutes or until a toothpick inserted in the center comes out clean.  Set aside to cool.
Prepare the frosting:  Melt chocolate and butter together, and whisk until smooth.
In a medium bowl, use an electric mixer to combine the powdered sugar, half and half, whiskey and vanilla.  Add the melted chocolate and butter, and beat until smooth.  Spread the frosting over the cooled brownies.

Nutrition:

I like to chill these brownies completely before cutting.
SOURCE:  RecipeGirl.com
Here are a few more Irish whiskey recipes you might enjoy: