These Cookies and Cream Cookies are full of white chocolate chips and crushed Oreos for true cookie addicts! They are soft and chewy and not cakey!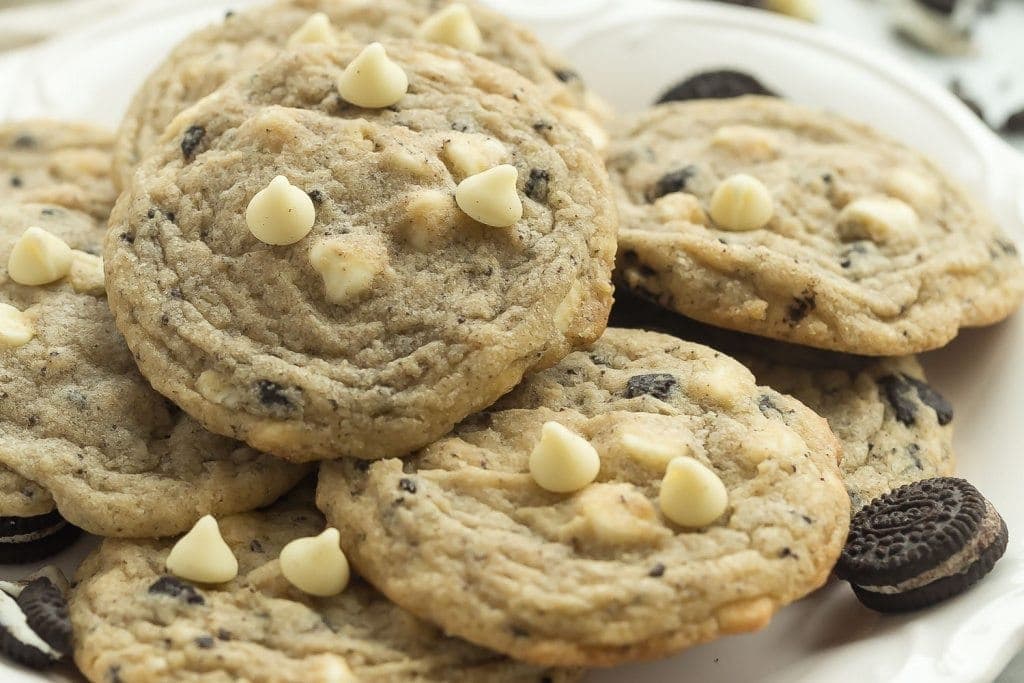 Hello again friends!
I have to admit, I am a serious cookie addict.
I actually don't know when this happened. I have always had a major sweet tooth and I thought that I loved pretty much all treats equally (except pie — pie was always bottom of the list for me).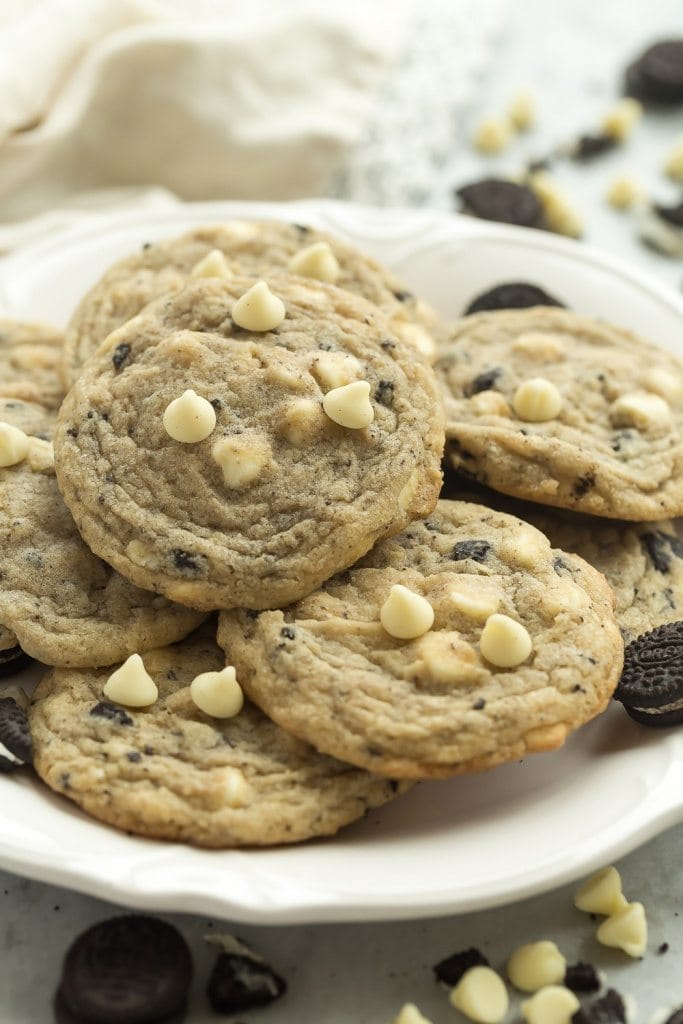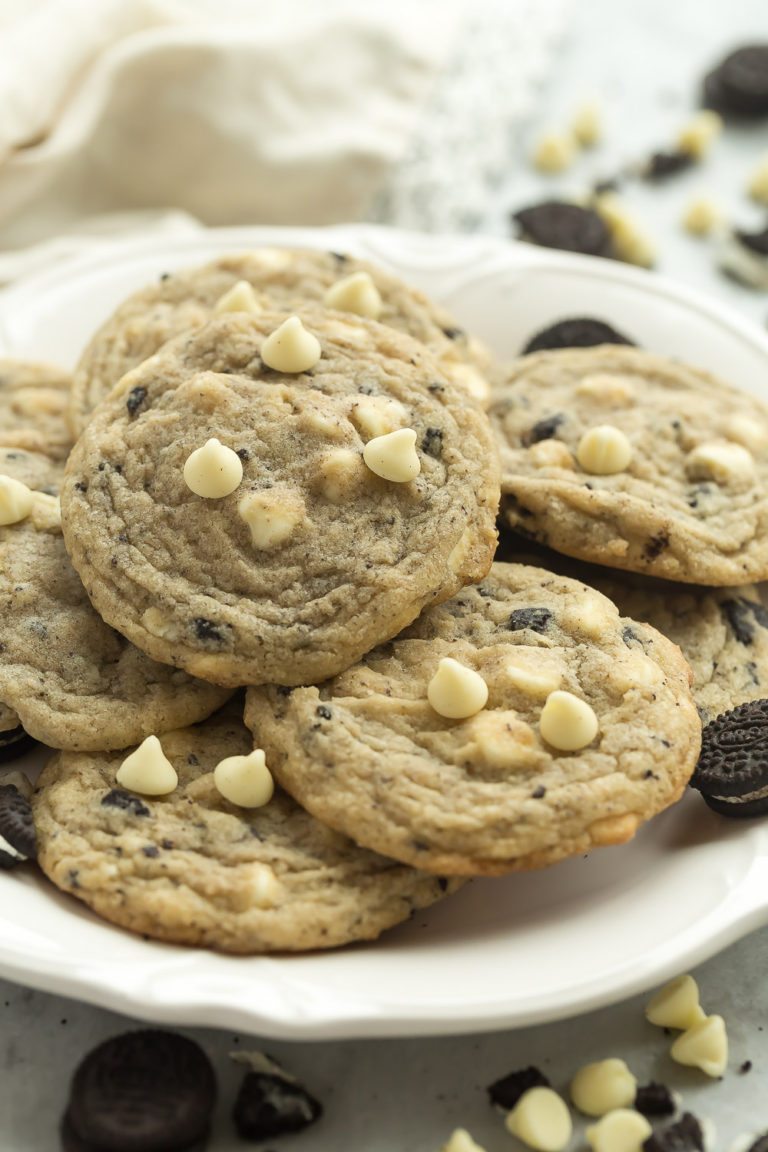 But recently I started to realize that I couldn't handle excessive sugar like I used to be able to. I'm not sure if I was happy or sad about this revelation, but I realized that I would probably take a cookie over cake anyway.
Okay so maybe a half dozen cookies over a piece of cake, but you get my point.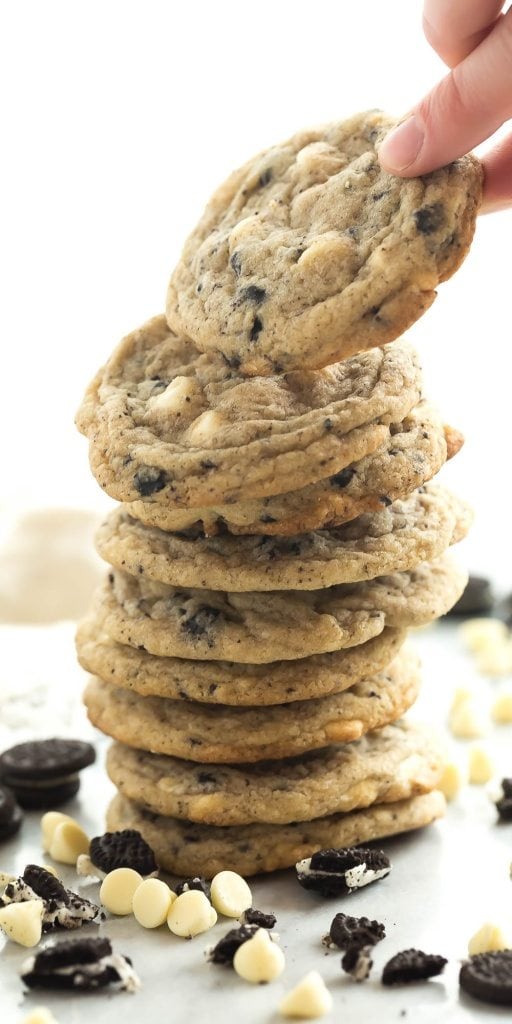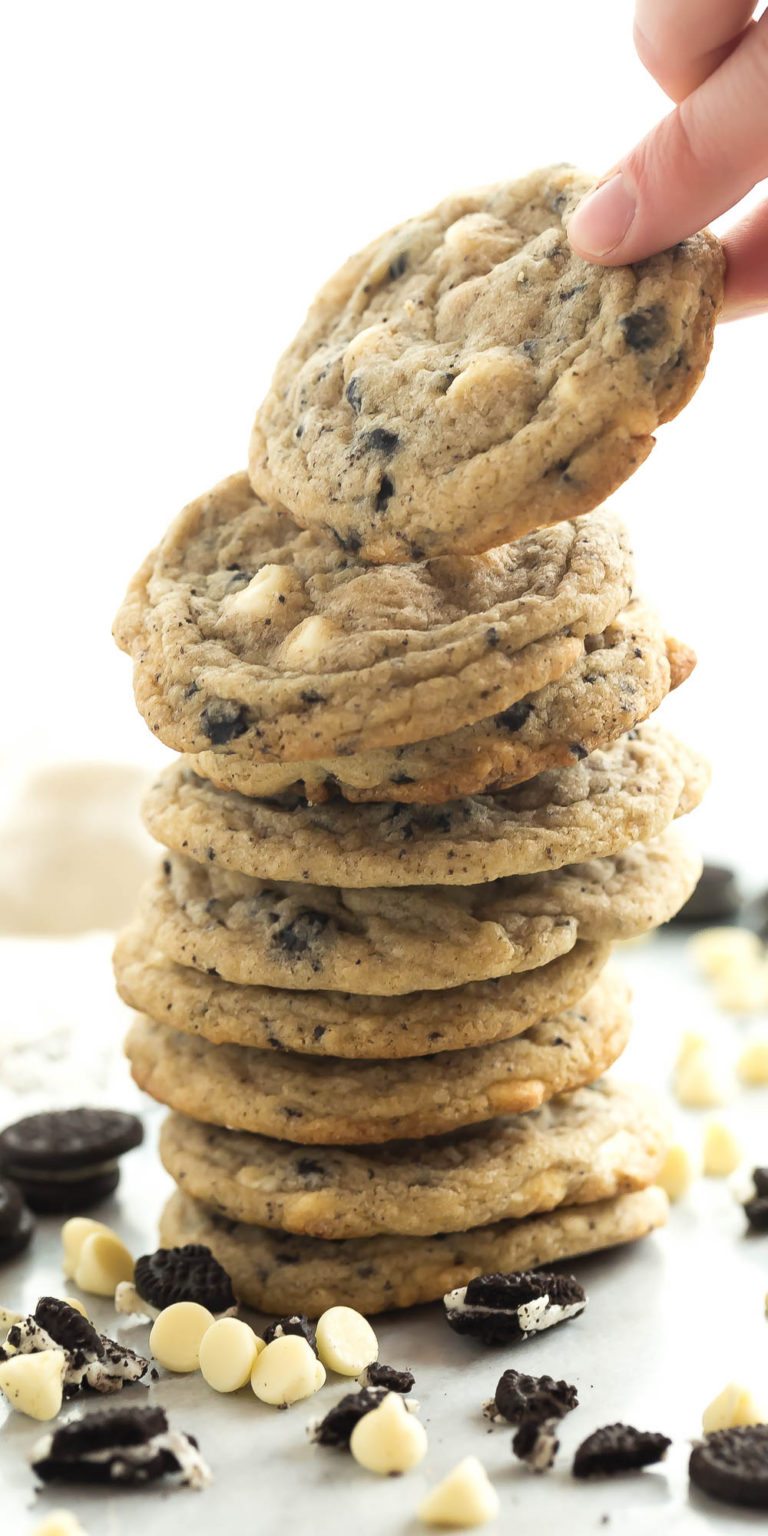 I think it's the frosting! Frosting can be so sweet — and while I'm always going to go for the corner piece of cake — I love that cookies are often a little less overpowering in that department. Which means I can totally do the half dozen if no one is looking.
And so since cookies and cream bars are my favorite chocolate bar, I knew I needed to experiment with with a Cookies and Cream Cookie (it just makes sense, right?!) and I'm so happy with the way they turned out! I hope you love them just as much!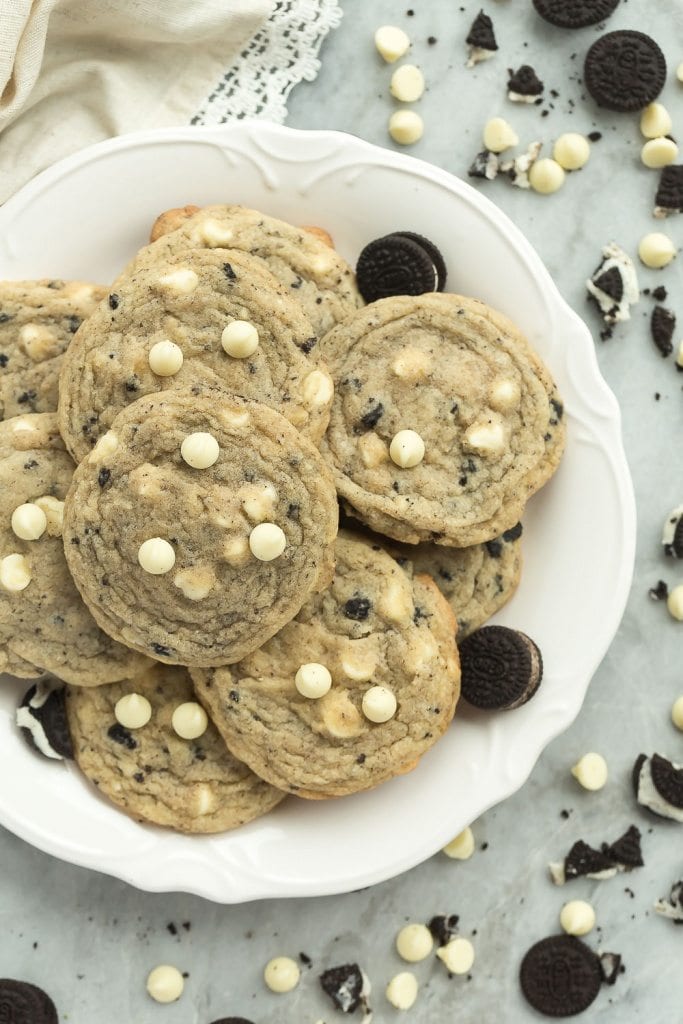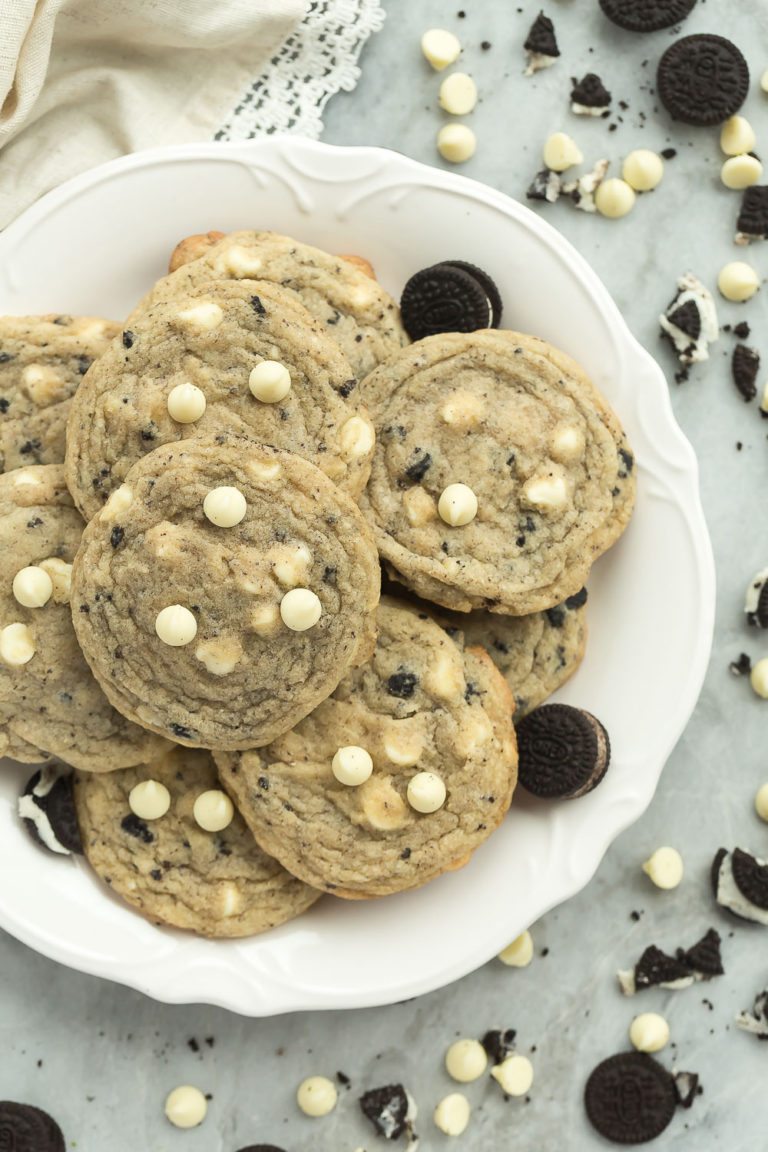 Cookies and Cream Cookies
Yield:
2 dozen cookies
Prep Time: 15 minutes
Cook Time: 9 minutes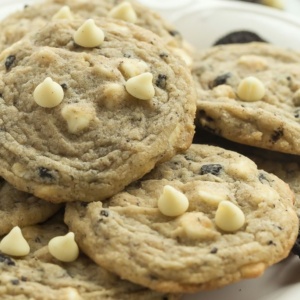 Ingredients:

1 1/4 cups (2 1/2 sticks) butter
1 cup lightly packed brown sugar
1 cup granulated white sugar
2 large Eggland's Best eggs
1 teaspoon vanilla extract
3 cups all-purpose flour
1 teaspoon salt
1 teaspoon baking soda
1 1/2 cups crushed Oreos
1 1/2 cups white chocolate chips

Instructions:

Pre-heat the oven 350 degrees F., and line baking sheets with parchment paper.
In the bowl of a stand mixer (or with an electric mixer), mix together the butter and sugars.
Add in the eggs and vanilla and mix until smooth.
Add the flour, salt, and baking soda and beat on low speed until combined. Stir in the Oreos and chocolate chips.
Roll the cookie dough into 1 1/2-inch balls and place 3-inches apart on a baking sheet (6 per sheet is perfect). Bake for 8 to 9 minutes until just set in the center (they should look totally cooked, but you do not want to overbake! Overbaked cookies will be dry and hard).
SOURCE:  RecipeGirl.com
Here are some more Cookies and Cream treats for you to enjoy!