I'm crazy about these cookies, so you might be too! >> Cowboy Cookies!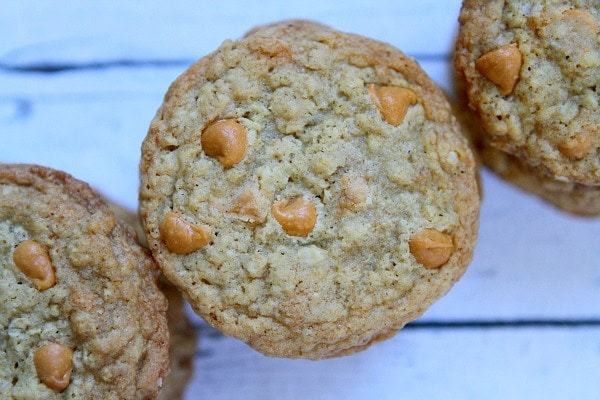 Sometimes the simplest of cookie recipes are the most delicious cookie recipes!  In most of the world I think these are known as Oatmeal Scotchies (or something like it), but since I am kind of obsessed with everything cowboys… I've named them Cowboy Cookies.  I've been making these cookies for years, and I love them with butterscotch chips… but there are some chocolate chip purists out there who may shun the butterscotch chip idea.  Just give them some chocolate instead!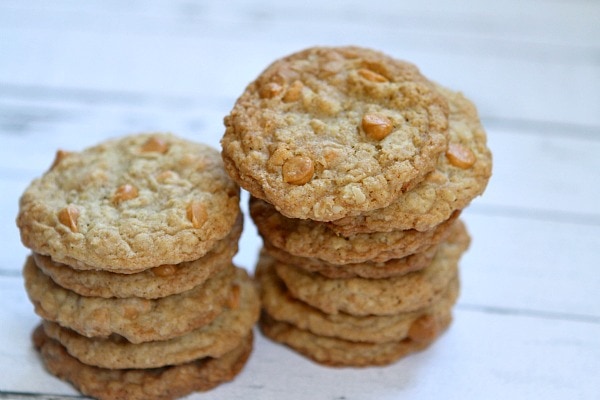 These cookies make great lunch stuffers for school or camp.  My son has a couple more torturous weeks of school left, so I have these tucked into the freezer for his bagged lunches.  But once he's finished (and officially a high schooler!!!!), he'll find use for these in the million camps he's attending this summer.  Though I have spotted my husband sneaking some frozen cookies too!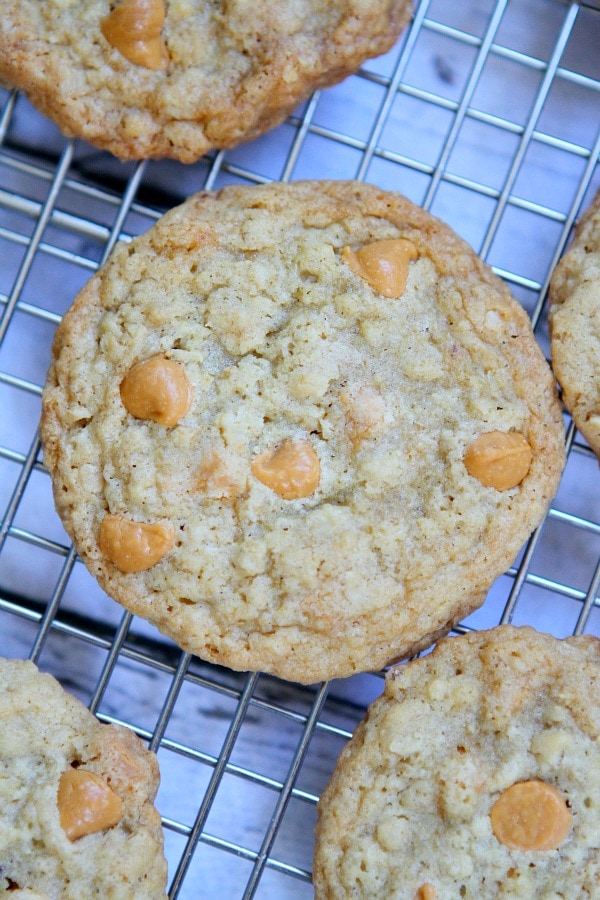 So make these for yourself… or for your family… or for a friend… or for your favorite cowboy… Cowboy Cookies!
Cowboy Cookies
Yield:
4 dozen cookies
Prep Time: 15 minutes
Cook Time: 15 minutes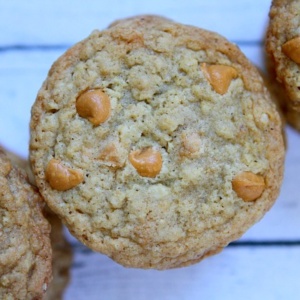 Ingredients:

2 cups all-purpose flour
1/2 teaspoon baking powder
1/2 teaspoon baking soda
1/2 teaspoon salt
1 cup (2 sticks) butter, softened
1 cup granulated white sugar
1 cup packed brown sugar
2 large eggs
1 teaspoon vanilla extract
2 cups quick cooking oats
6 ounces (or more!) butterscotch chips or chocolate chips

Instructions:

In a medium-sized bowl, sift together the flour, baking powder, soda and salt.
In a large bowl, use an electric mixer to cream the butter with the sugars. Add the eggs to the creamed mixture. Beat until smooth. Add the flour mixture gradually. Then stir in the vanilla, oats and chips.
Drop small spoonfuls onto a greased baking sheet. Bake at 350 degrees for 15 minutes.

Nutrition:
These cookies freeze well!
SOURCE: RecipeGirl.com
Here are a few more cookie recipes with butterscotch chips that you might enjoy: