This is a great, classic recipe for Cookies 'n Cream Ice Cream.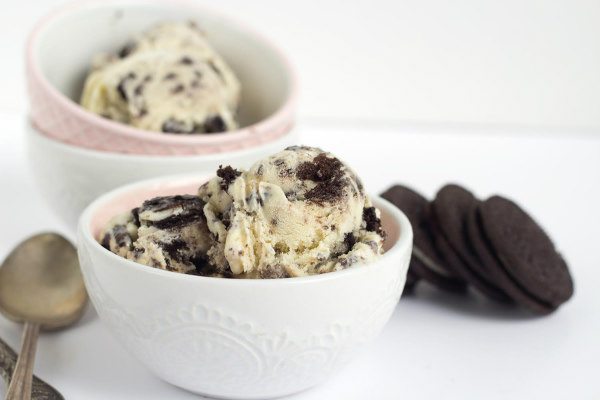 This ice cream is so rich and creamy. The vanilla base alone is just to die for!! My son has claimed this is the best ice cream recipe I've ever made!
I blame it on the Oreo's.  Oreos make everything just a little bit better.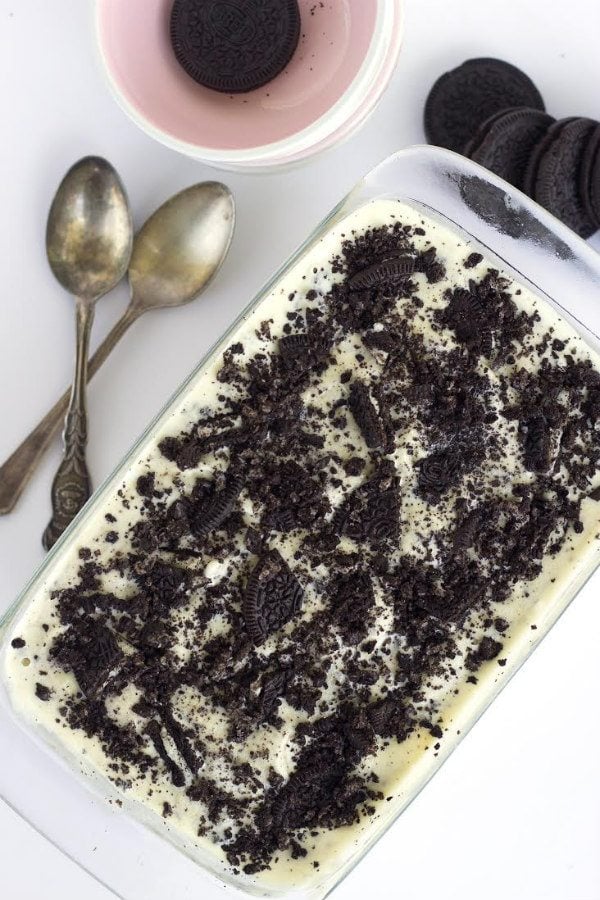 Cookies 'n Cream Ice Cream
Yield:
10 cups
Prep Time: 20 minutes + chilling and processing time
Cook Time: 8 minutes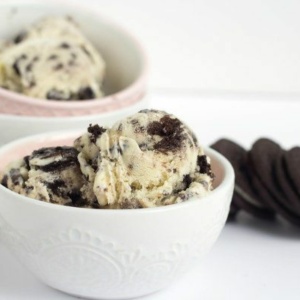 Ingredients:

2 1/2 cups half and half cream
8 large egg yolks
1 cup granulated white sugar
2 1/2 cups whipping cream
4 teaspoons vanilla extract
1/8 teaspoon salt
20 crushed Oreo cookies

Instructions:

Heat the half and half until very hot (not boiling), stirring often. Do this in a saucepan or a glass dish in the microwave, but make sure it doesn't boil.
In a large bowl, whisk together the egg yolks and sugar until well-blended and slightly thickened, very gradually whisk in the hot half and half. You don't want to scramble the eggs with the heat of the half and half, so just add a small amount at a time to gradually bring up the temperature of the eggs.
Add the mixture to a medium saucepan and cook over medium-low heat until it's steamy and bubbles form around the edge, stirring constantly. Do not boil.
Pour the mixture into a large bowl and whisk in the whipping cream, vanilla and salt.
Cover and chill overnight.
Add the chilled mixture to an ice cream maker per your manufacturer's instructions. Stir in the crushed Oreos at the end- just before you turn off the machine.

Tips:

If you are preparing this recipe as gluten-free, be sure to use GF chocolate sandwich cookies.
SOURCE: RecipeGirl.com
Here are a few more ice cream recipes you might enjoy: