Snickerdoodle Ice Cream is one of the best ice cream flavors ever created.  And I'm sure you'll agree if you're a big time snickerdoodle cookie lover like me.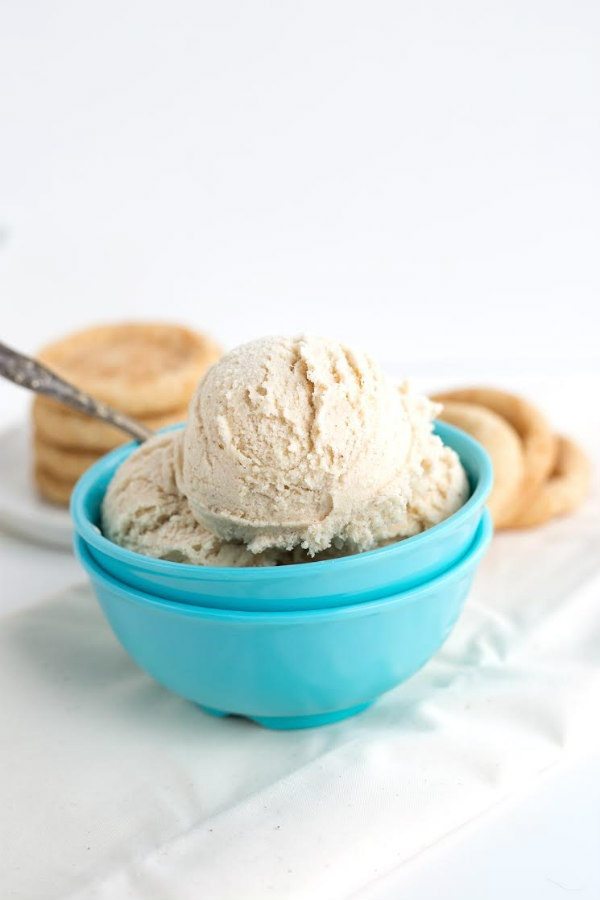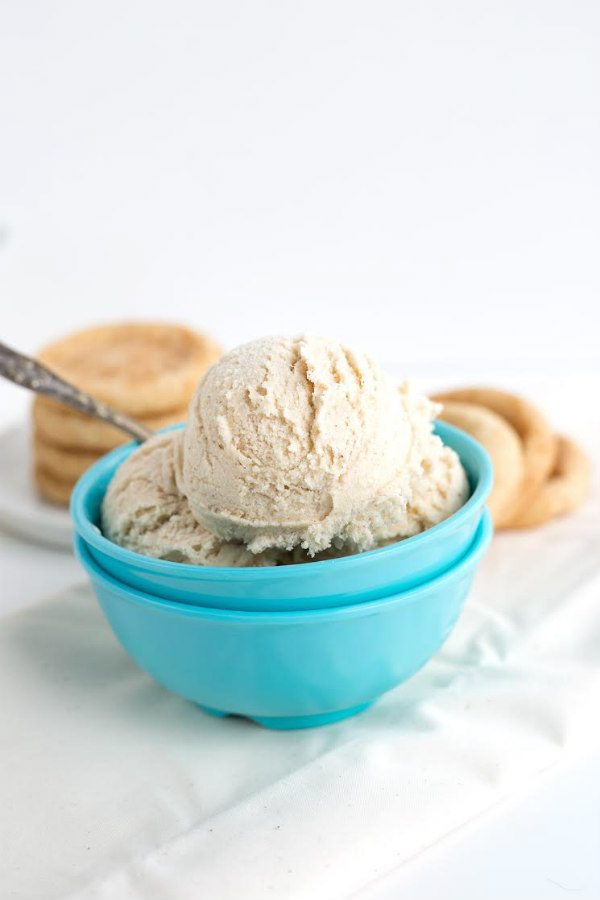 This Snickerdoodle Ice Cream recipe is full of the cinnamon and brown sugar flavors of a snickerdoodle cookie. There aren't actually any snickerdoodle cookies in the ice cream (although that's a good idea), but you definitely get the flavors.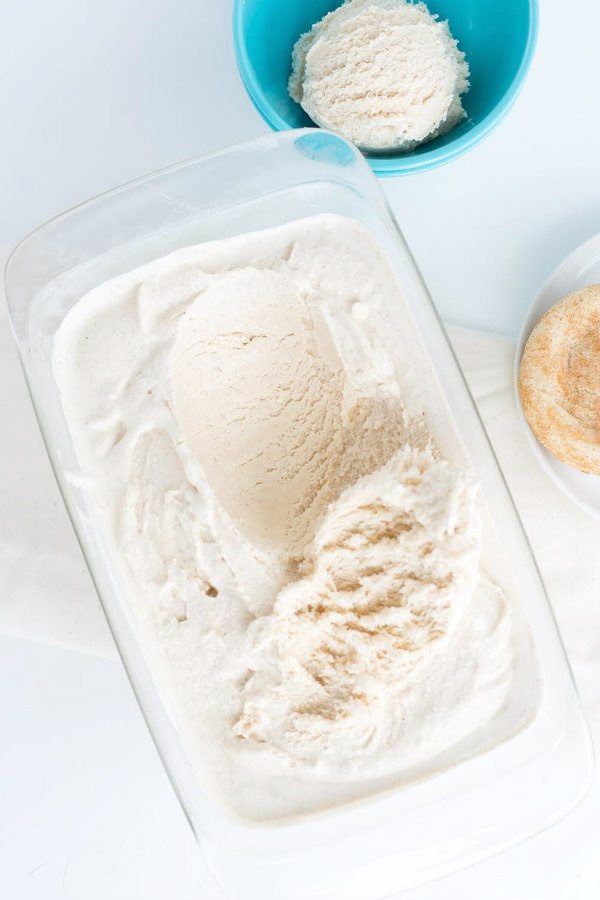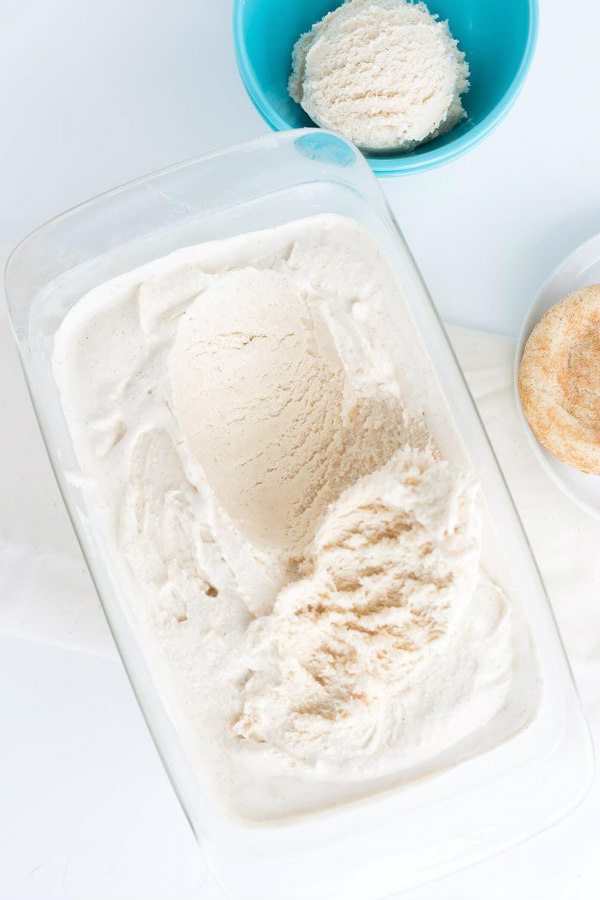 This recipe is the same as other ice cream recipes.  You make the rich and creamy ice cream base, and then you refrigerate it until it's very chilly.  Then you'll process the ice cream with your ice cream maker.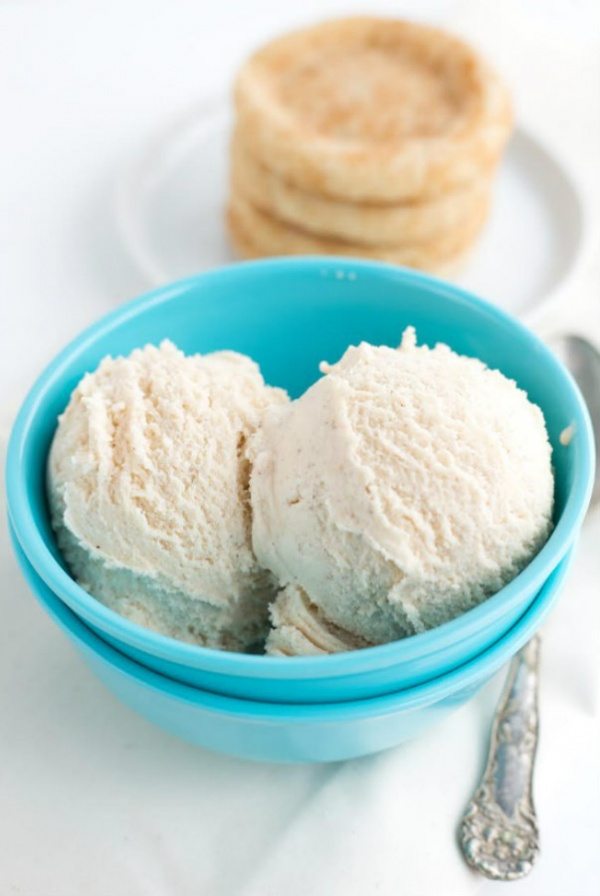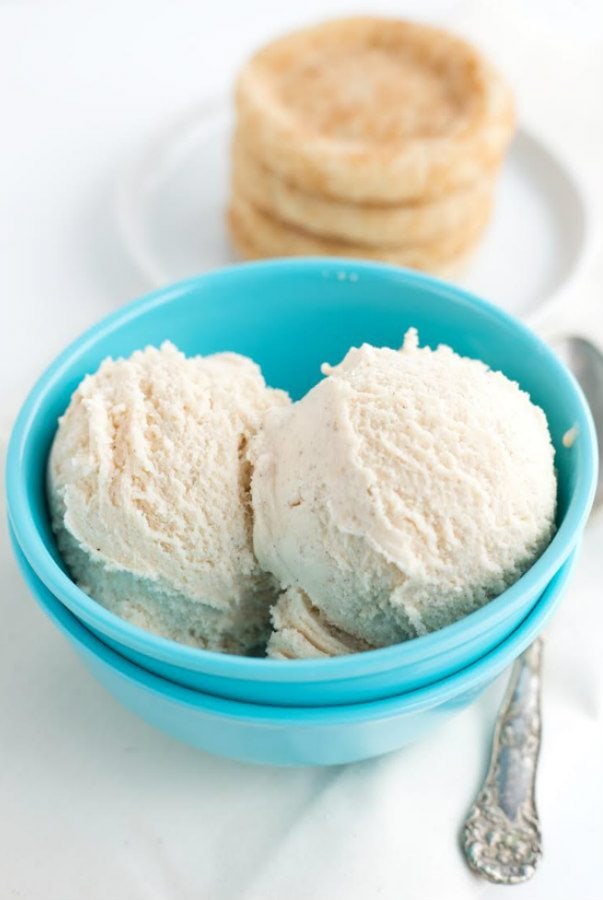 Freeze it after processing, and you'll come up with delicious scoops of Snickerdoodle Ice Cream.  It might just be your new favorite flavor!
If you're a fan of snickerdoodles (like me!), then you might enjoy my Snickerdoodle Blondies or my Brown Butter Snickerdoodle Cookies.  If you'd like snickerdoodles in the morning, you will love these Snickerdoodle Muffins.
Snickerdoodle Ice Cream
Yield:
About 1 1/2 quarts
Prep Time: 35 minutes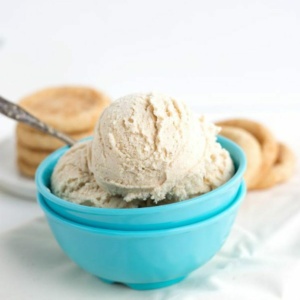 Ingredients:

1/2 cup granulated white sugar
1/2 cup packed brown sugar
1/2 teaspoon ground cinnamon
1/8 teaspoon ground nutmeg
2 cups heavy whipping cream
1 1/2 cups half and half cream
1 1/2 teaspoons vanilla extract

Instructions:

In a large bowl, combine the sugars with the spices. Add the remaining ingredients and mix until smooth. Cover and refrigerate the mixture until very cold (several hours, or overnight).
Pour the cold mixture into an ice cream maker and freeze according to the manufacturer's instructions (usually about 25 to 30 minutes.)
Scoop the frozen ice cream into a freezer- safe container. Freeze.
SOURCE: RecipeGirl.com (via Land O' Lakes)