I've professed my love for Snickerdoodles before. And I'm pretty keen on brown butter too. So it was a no-brainer to combine the two and create: Brown Butter Snickerdoodles.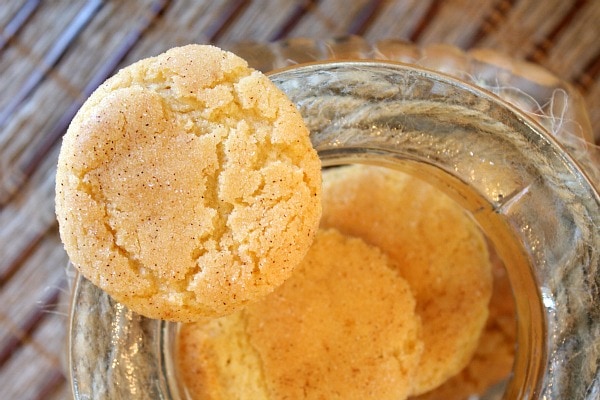 Snickerdoodles are a cinnamon-sugary type of cookie, usually made with shortening to give them a light and crispy texture. If I'm making regular Snickerdoodles, I use the butter-flavored crisco.  For this recipe, I substituted brown butter for the shortening, hoping to impart a little bit of that nutty brown-butter flavor onto my favorite cookie.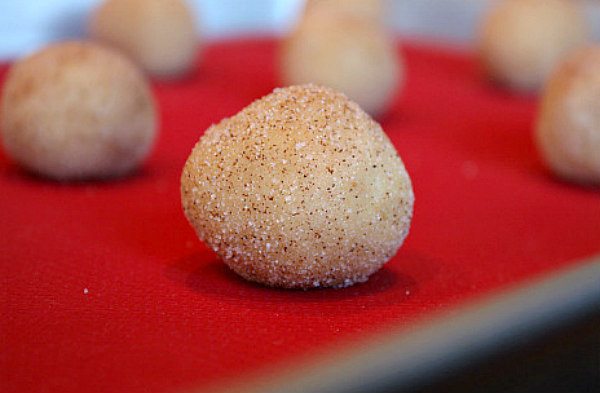 To make brown butter, just melt butter in a heavy saucepan over medium heat- stir or swirl the pan so the butter doesn't burn, and remove from heat when the butter turns light brown and gives off a nutty scent.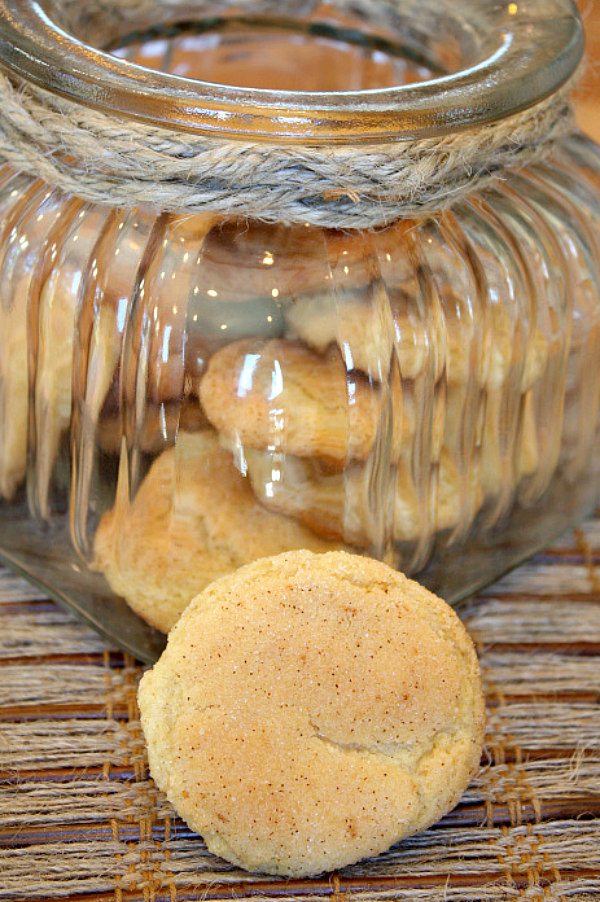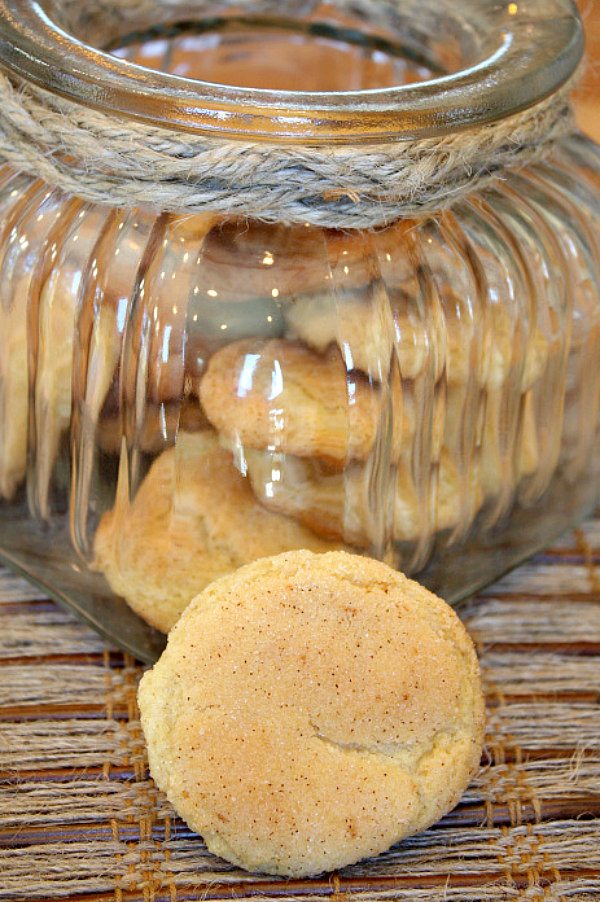 A real Snickerdoodle recipe contains cream of tartar in its ingredient list. It's essential, really, to give it that tangy little flavor that is indicative of what a Snickerdoodle is supposed to taste like.  Cream of tartar is the common name for potassium hydrogen tartrate, an acid salt that has a number of uses in cooking.  If you're in the US, you'll find it in your market's spice aisle… if you're outside the US hopefully you'll have access to it as well.  You can always leave it out, but it does give a nice flavor to the cookie.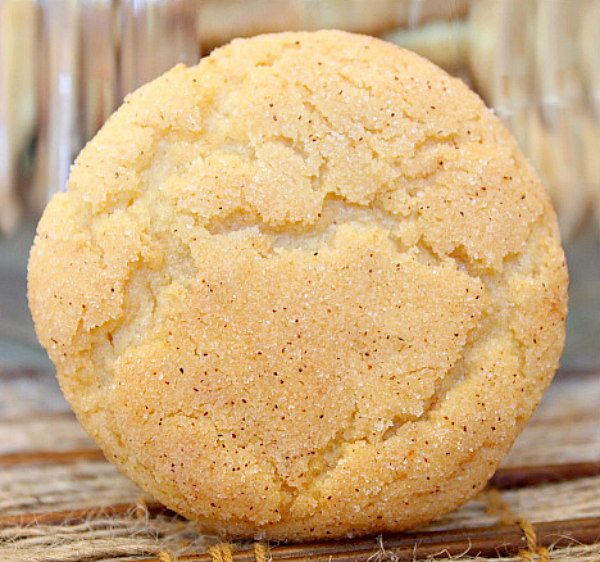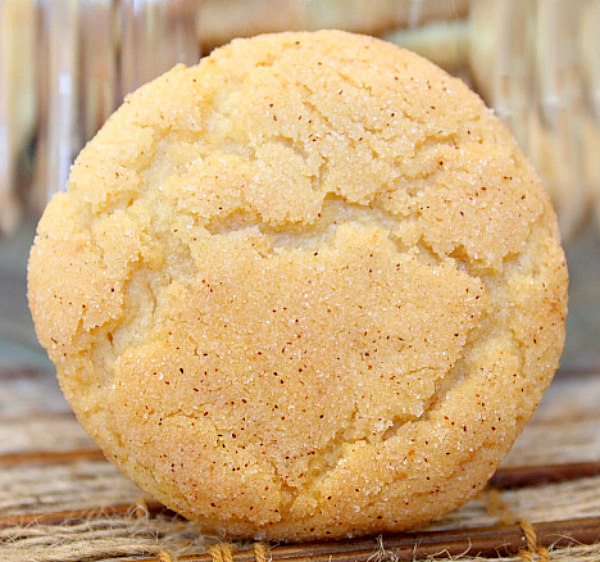 See that crackle… those craggly craters? That's what Snickerdoodles are supposed to do.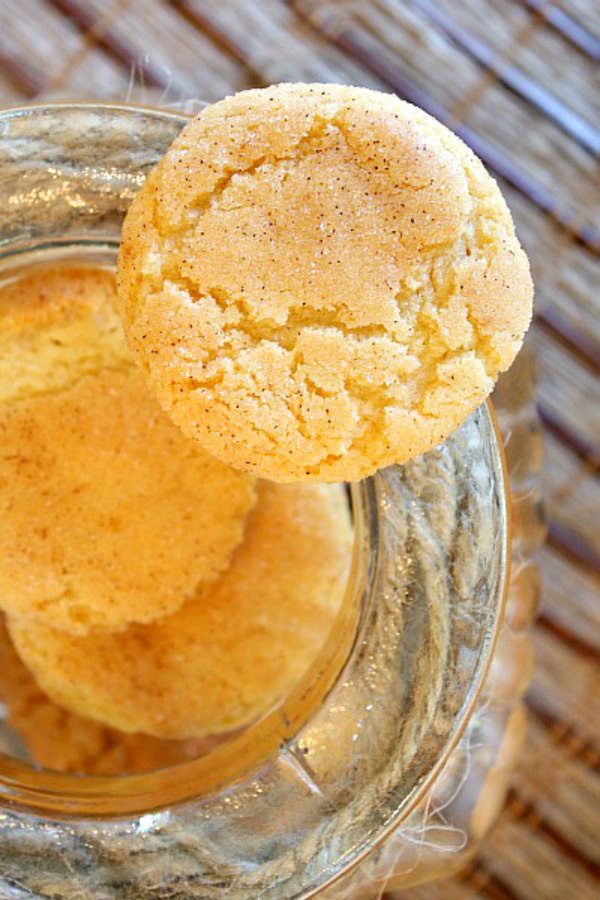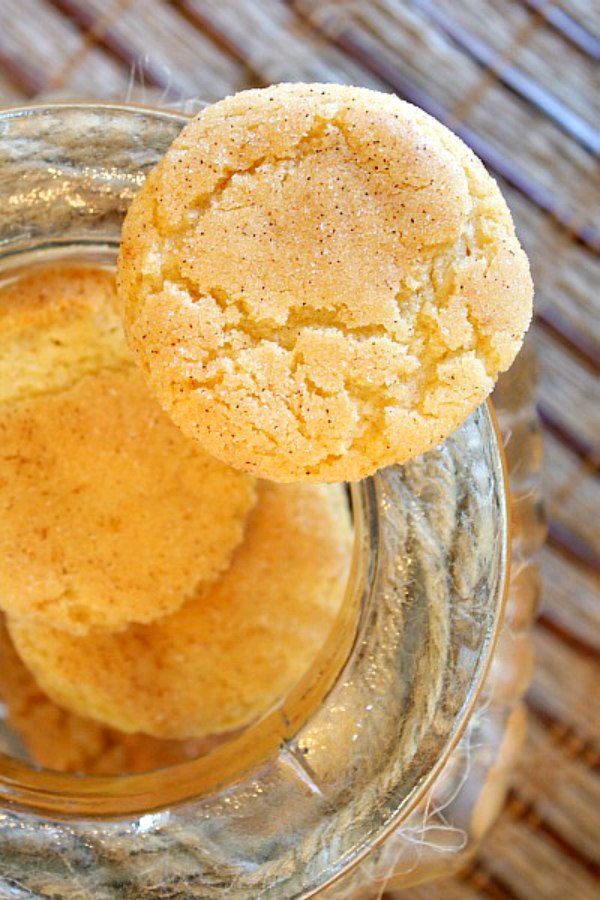 How did the brown butter fare in these cookies? I could certainly taste it in the dough, and I thought it improved the final version of the baked cookie but I don't think I could actually pinpoint the brown butter flavor in the baked product. You'll have to let me know if you think the brown butter does wonderful things to the cookie.
Brown Butter Snickerdoodles
Snickerdoodle fanatic and brown butter fan here! Combined, they are a perfect match...
Yield:
2 to 3 dozen cookies
Prep Time: 20 minutes
Cook Time: 15 minutes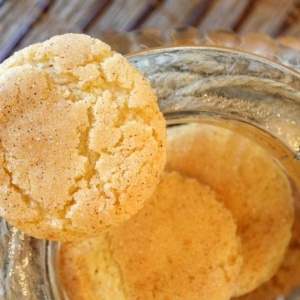 Ingredients:

COOKIES:

1 cup

 (2 sticks) 

butter

1 1/2 cups

granulated white sugar

2 large

eggs

2 3/4 cups

all-purpose flour

2 teaspoons

cream of tartar

1 teaspoon

baking soda

1/2 teaspoon

salt

ROLLING MIXTURE:

3/4 cup

granulated white sugar

2 teaspoons

ground cinnamon

Instructions:

In a small saucepan, melt butter at medium heat. Reduce to simmer and stir until butter turns golden brown. Remove from heat and let cool.
In a large bowl, whisk together cooled butter, sugar and eggs.
Sift dry ingredients together and stir into wet mixture. Cover bowl and chill dough in refrigerator until firm.
Preheat oven to 375 degrees F.
Roll dough into small balls (about 1 1/2 tablespoons of dough per ball). Roll balls in mixture of cinnamon and sugar, and place on un-greased baking sheet.
Bake 8 to 10 minutes until cookies are flattened and crinkly.
SOURCE: RecipeGirl.com