So simple it's ridiculous. But it's so good!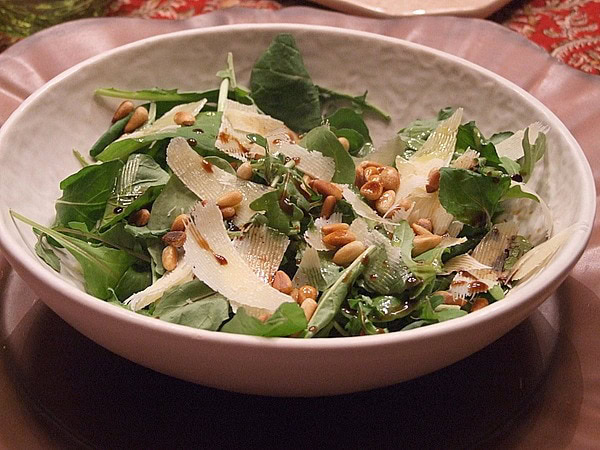 Insalata Romantica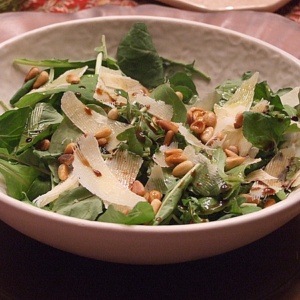 Simple salad, but just like you would find in a nice Italian restaurant. Use good olive oil.
Yield:
2 servings
Prep Time: 10 min
Ingredients:
2 cups torn arugula, cleaned and dried
4 Tablespooons pine nuts, toasted
shaved Parmigiano Reggiano
good extra-virgin olive oil
good balsamic vinegar
Directions:
Divide arugula between two salad bowls. Sprinkle pine nuts on top. Shave cheese atop salad. Drizzle olive oil and a bit of balsamic. Serve.