Here's a new cookie recipe that I baked last weekend:  Lemon Crinkle Cookies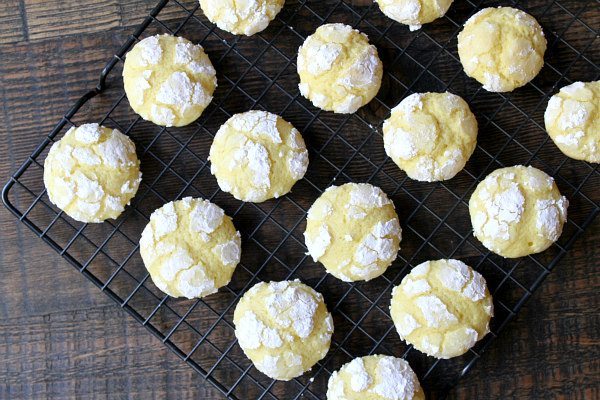 These are a take-off from the classic "chocolate crinkles" recipe that you may have baked before.  The lemony flavor is perfectly refreshing and wonderful in these cookies.  Powdered sugar coats the cookie dough balls before baking and lends a "crinkly" look to them when they spread out in the oven.
I made mine a tad bit smaller than your usual cookie because I prefer my cookies to be a petite sweet treat rather than large cookie indulgence.  Make them regular-sized if you wish.  The recipe as written makes 2 dozen cookies.  You'll get more than that if you make them smaller.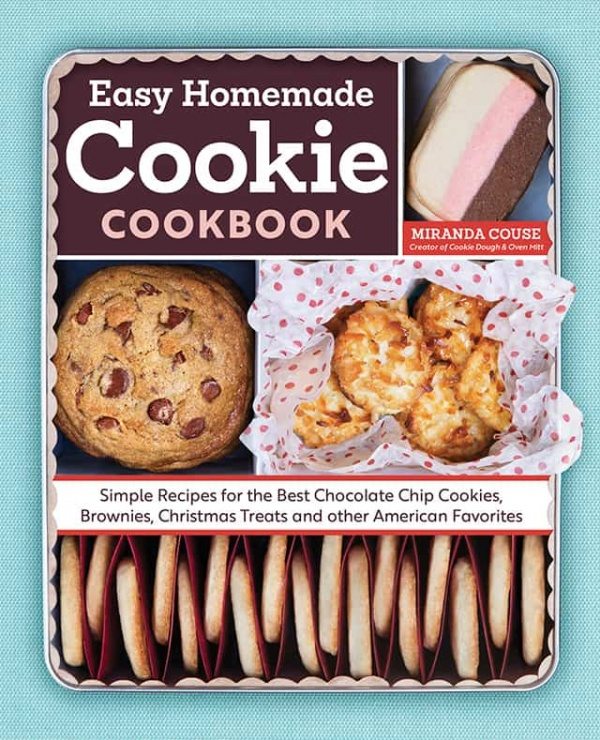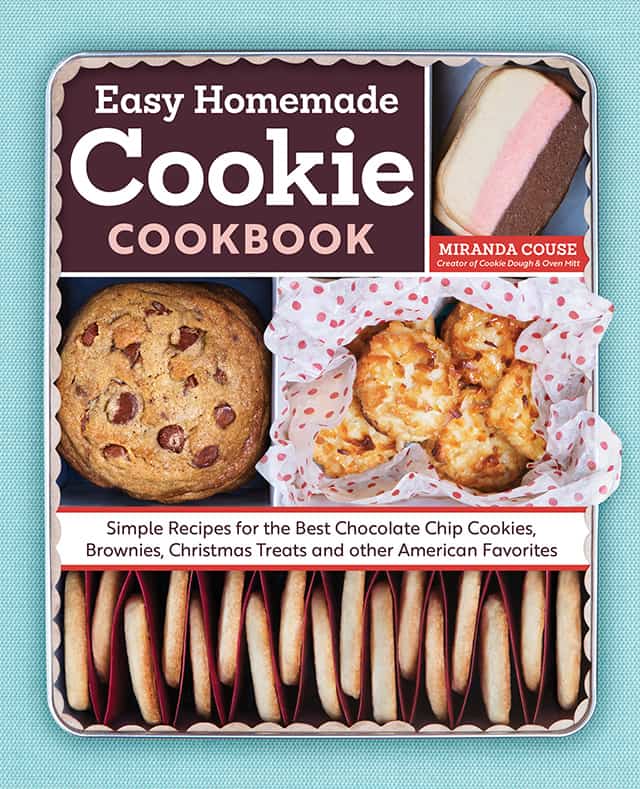 This recipe comes from a brand new cookbook by one of my RecipeGirl food photographers:  Miranda Couse.  She blogs at Cookie Dough and Oven Mitt, and now she's a first-time cookbook author!  Her book is called, Easy Homemade Cookie Cookbook: Simple Recipes for the Best Chocolate Chip Cookies, Brownies, Christmas Treats and Other American Favorites.  If you love to bake cookies, you need this book on your cookbook shelf!
There are 150 recipes in the book.  Since I'm a cookie-baking fanatic, I have bookmarked so many of them that it's impossible to share them all.  But here are some of my favorites:  Banana Bread Cookies, Brown Butter Toffee Cookies, Nutella-Stuffed Cookies, Rum Raisin Cookies, Pumpkin Spice Shortbread Cookies, Butterfinger Whoopie Pies, Fluffernutter Thumbprint Cookies, Peppermint Twisted Candy Canes and Caramel Apple Bars.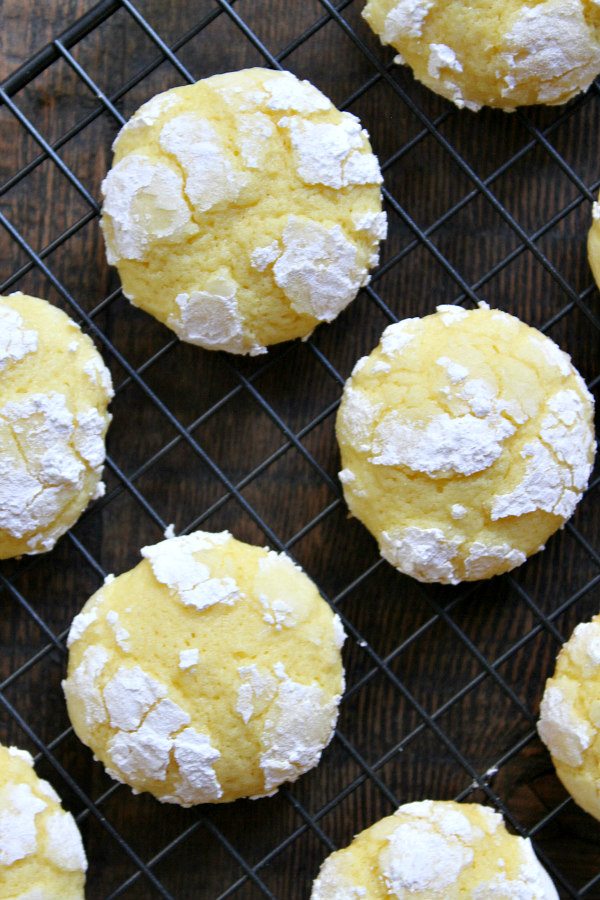 These would be a wonderful addition to holiday cookie platters (because who needs everything to look so generic and "holiday?")  Delicious!
Lemon Crinkle Cookies
Yield:
24 to 30 cookies
Prep Time: 15 minutes + chill time
Cook Time: 12 minutes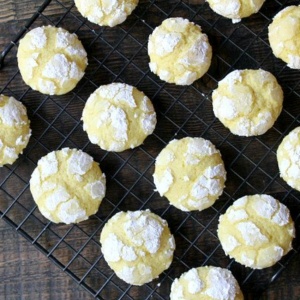 Ingredients:

2 cups all-purpose flour
2 teaspoons baking powder
1/2 teaspoon salt
1/2 cup (1 stick) unsalted butter, at room temperature
1 cup granulated white sugar
2 large Eggland's Best eggs
1 1/2 teaspoons grated lemon zest (about 1 large lemon)
2 tablespoons freshly squeezed lemon juice
1/4 teaspoon lemon extract
a few drops of yellow food coloring (if desired)
1/2 cup powdered sugar

Instructions:

Preheat the oven to 350 degrees F.  Line a cookie sheet with a silpat mat or parchment paper.
In a medium bowl, whisk together the flour, baking powder and salt.
In a large bowl, use an electric mixer to combine the butter and sugar until light and creamy.  Add the eggs, lemon zest, lemon juice, lemon extract and food coloring (if using).  Beat until combined.  Beat in the dry ingredients just until dough comes together.  Cover the bowl and refrigerate until the dough becomes a bit firmer (1 hour or so).
Using a medium cookie scoop, scoop the dough into balls, roll them lightly with clean hands, and drop them in a bowl of powdered sugar. Roll to cover all sides and place all sugared dough balls on cookie sheet 2-inches apart.
Bake 11 to 12 minutes, or until the center is set and the edges are firm to the touch.
Let the cookies rest on the cookie sheets for 5 minutes before transferring them to wire racks to cool completely.
SOURCE:  RecipeGirl.com (shared from the Easy Homemade Cookie Cookbook by Miranda Couse)
Here are a few more crinkle cookies you might enjoy:
Disclosure:  There is an Amazon affiliate link included in this post.