I love this simple recipe to kick off summer: Blueberry Lemon Crumb Bars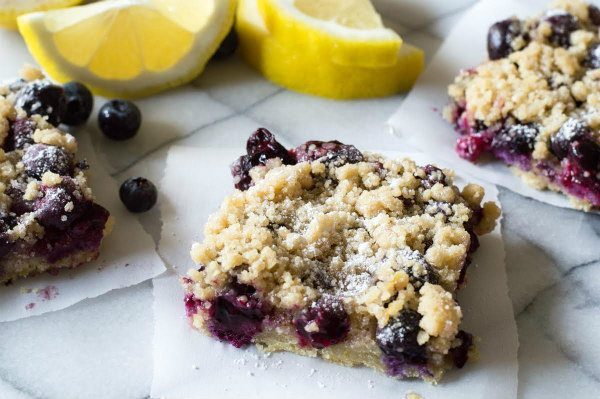 This is a tasty bite-sized dessert with fresh blueberries. It has a delicious crust. And it's easy to cut into neat pieces!
Try this delicious dessert for all of your summer BBQ's!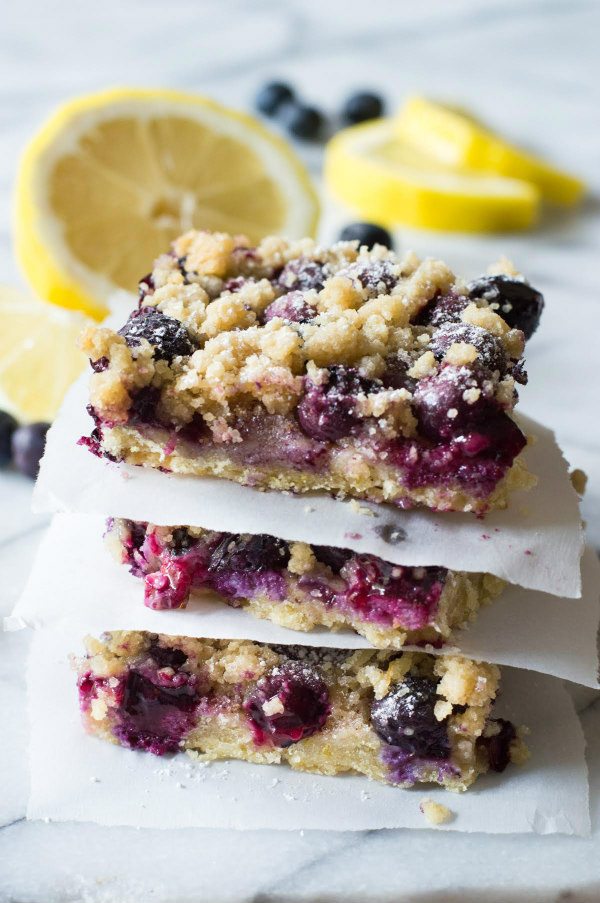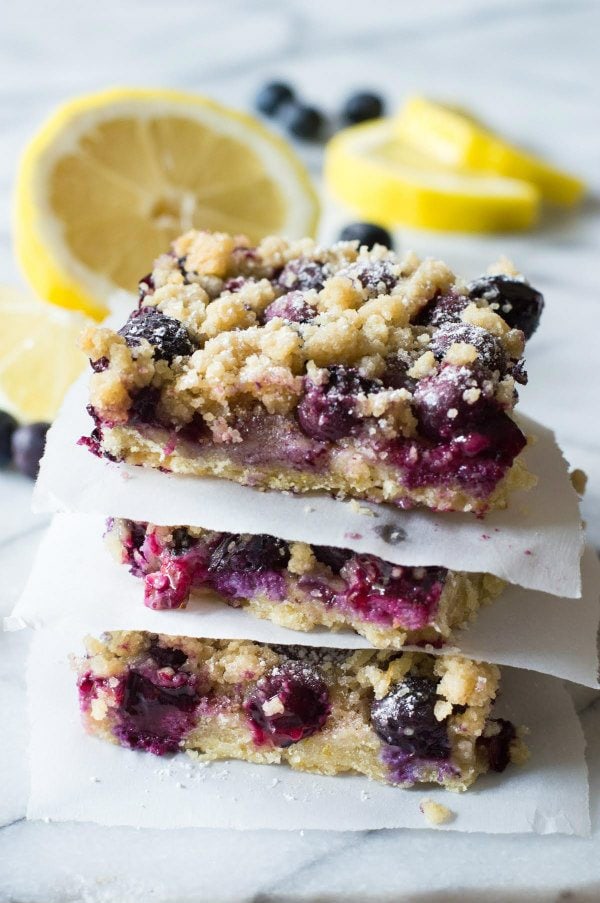 Blueberry Lemon Crumb Bars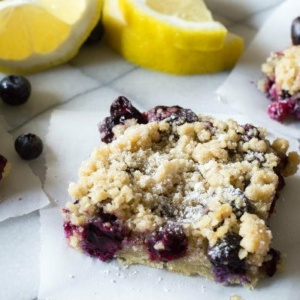 Yield:
24 bars
Prep Time:25 minutes
Cook Time:35 minutes
Ingredients:
CRUST:
2 cups all-purpose flour
2 tablespoons granulated white sugar
2 teaspoons grated lemon zest
pinch of salt
1/2 cup (1 stick) butter, chilled and cut into small pieces
1 large Eggland's Best egg
1 teaspoon vanilla extract
FILLING:
2 cups fresh blueberries
1/4 cup granulated white sugar
1/8 teaspoon ground nutmeg
TOPPING:
5 Tablespoons butter, at room temperature
1/2 cup (packed) brown sugar
3/4 cup all-purpose flour
DUSTING:
Directions:
Preheat oven to 400°F. Spray a 9x13-inch pyrex pan with nonstick spray.
Prepare the crust: In a medium bowl, stir together the flour, sugar, zest and salt. Cut in the butter until the mixture resembles coarse crumbs. In a separate bowl, beat the egg and vanilla together; stir into the crumb mixture until a dough forms. Press into the bottom of the prepared pan.  Bake 12 to 15 minutes until golden. Remove from oven and set aside to cool slightly. (Keep the oven on)
Sprinkle blueberries over the crust. In a small bowl, combine the 1/4 cup sugar and nutmeg; sprinkle over the blueberries.
Prepare the topping: In a medium bowl, use a rubber spatula to cream together the 5 tablespoons butter and brown sugar until smooth. Mix in the flour, so that the mixture is crumbly like streusel. Sprinkle over the blueberry layer.
Bake for 20 to 25 minutes until browned. Cool and then dust with confectioners sugar before cutting into bars.
SOURCE: RecipeGirl.com
Here are a few more blueberry bar recipes you might enjoy: