Here's a pie to make in the summer- when berries are fresh and inexpensive! > Raspberry Blueberry Pie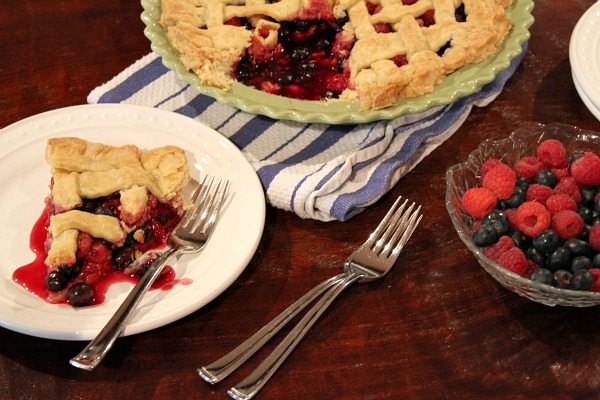 It's kind of funny because I have never really been a fruit-pie kinda girl. Fruit pies remind me of grandparents, for some strange, unknown and totally ridiculous reason. My pie of choice has always been something of the cream pie variation. But lately, I've been craving berry pies (like my grandmother used to make). Maybe it's my age. Maybe the 40's are the time in your life where you start leaning more towards "grandma-ism" and less like that college kid you used to be. Geez, I hope not. And I'm totally kidding. I'm still a college kid at heart. I mean… I listen to AC/DC and Maroon 5! I actually do love a good pie. And by "good pie," I mean GOOD. A worth-the-calories kind of pie! This Raspberry Blueberry pie recipe is that sort of pie.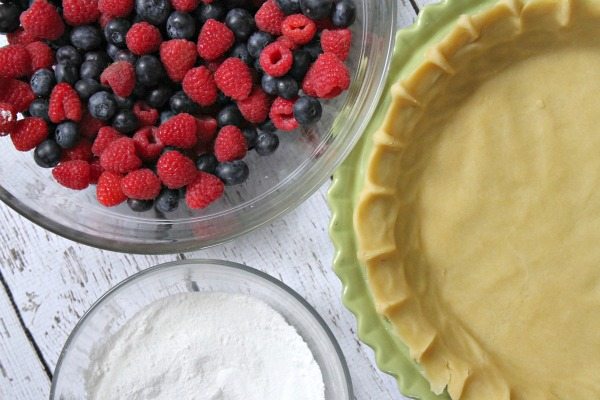 This is a so-simple recipe. If you're not into making pie crust (and by the way, I totally understand if you're not because I've never been awesome at making them myself), you can use store-bought. HOWEVER, I do need to tell you that Ree Drummond's recipe for Perfect Pie Crust is super simple to make, and it turns out the most delicious, flaky crust. That's the recipe I used here.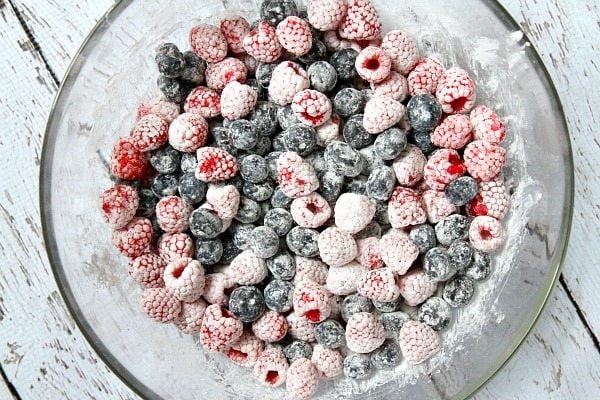 Have I mentioned how easy this pie is to put together? It's a pie recipe for everyone above… pie-challenged people too! Fresh, beautiful summer berries are tossed with sugar and cornstarch. That's all they need.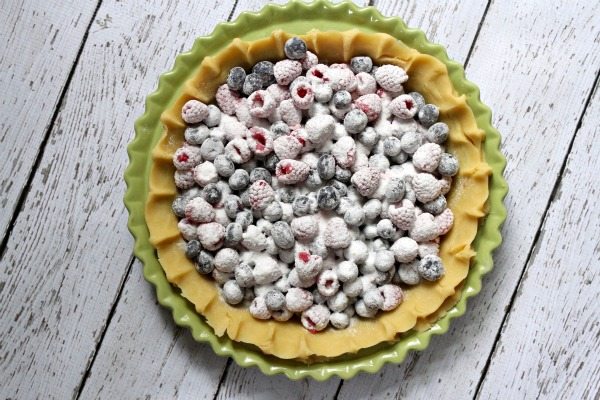 Then those coated berries and their juices are scraped into a pie crust.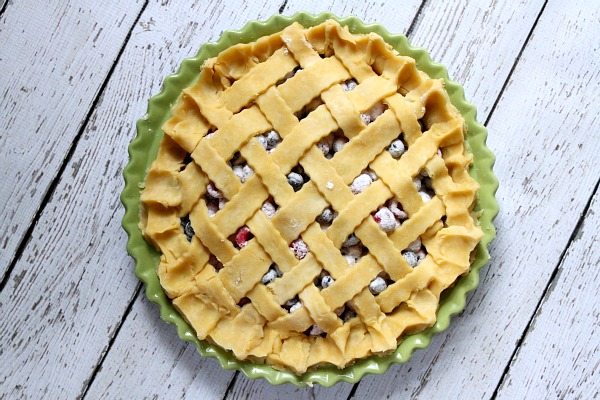 If you want to make a lattice crust, that's cool with me. But if you're not into it, you can just place a second pie crust on top and poke some slits in the top to let steam escape while baking.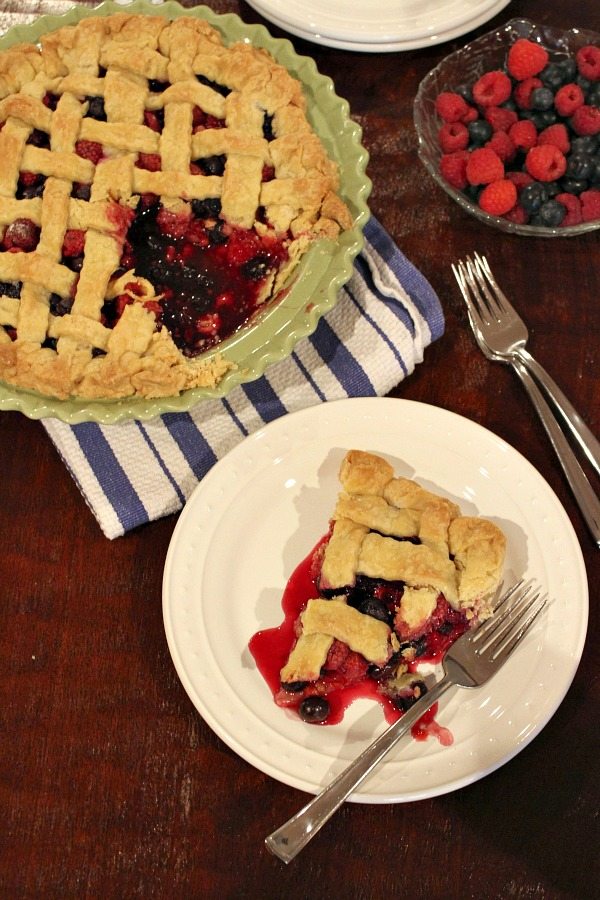 And there's the baked pie. Fruit pie is meant to be messy and gooey and juicy and perfect. It's even more delicious if you serve it a little warm with a scoop of really good vanilla ice cream too. My grandma would have been proud of this middle-aged fruit pie I made. I'm certain of that.
Raspberry Blueberry Pie
A simple pie using fresh berries and a nice, flaky pie crust.
Recipe Details
Ingredients
Two

12 inch round

pie crusts

2½

cups

fresh raspberries

2½

cups

fresh blueberries

½

cup

granulated white sugar

3

tablespoons

cornstarch
Instructions
Roll out one crust to a 12 inch circle. Snuggle it gently into a 9 inch pie plate and trim around the rim of the plate. Place the crust lined pie plate in the refrigerator until you add the berries.

In a large bowl, combine the berries. In a separate small bowl, whisk together the sugar and cornstarch. Sprinkle it over the berries and gently toss. Let sit for about 10 minutes.

Preheat the oven to 375 degrees F. Place a rimmed baking sheet in the oven on the center rack.

Pour the berry mixture into the chilled pie crust. Roll out the 2nd pie crust and place on top, trim the edges and press them together around the edges with the bottom crust to seal. Cut vents in the top to allow steam to escape. (Alternately, cut strips from the 2nd pie crust and make a patchwork pattern on top).

To bake, cover the edge of the pie with foil to prevent over-browning. Set on the heated baking sheet and bake for 25 minutes. Remove foil and bake for an additional 20 to 30 minutes, until the pie is golden and the berry juices are bubbling. Let cool.
Nutrition
Serving:
1
serving
,
Calories:
285
kcal
,
Carbohydrates:
42
g
,
Protein:
3
g
,
Fat:
12
g
,
Saturated Fat:
4
g
,
Polyunsaturated Fat:
2
g
,
Monounsaturated Fat:
5
g
,
Sodium:
181
mg
,
Potassium:
117
mg
,
Fiber:
4
g
,
Sugar:
15
g
,
Vitamin A:
30
IU
,
Vitamin C:
11
mg
,
Calcium:
18
mg
,
Iron:
1
mg