A lovely shortcake recipe:  Lemon Berry Shortcakes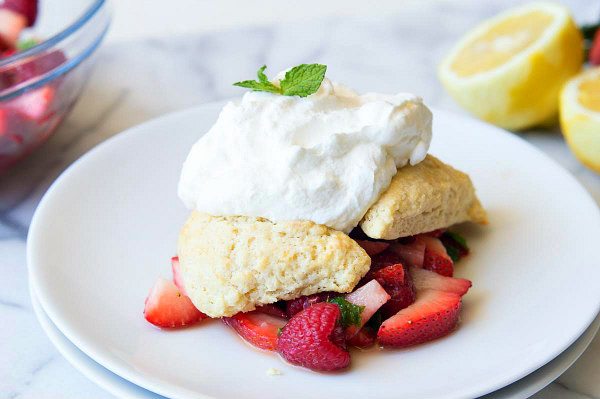 Fresh berries are the best for using in summer desserts.  This recipe turns out a delicious shortcake.  When paired with fresh berries, it's fabulous!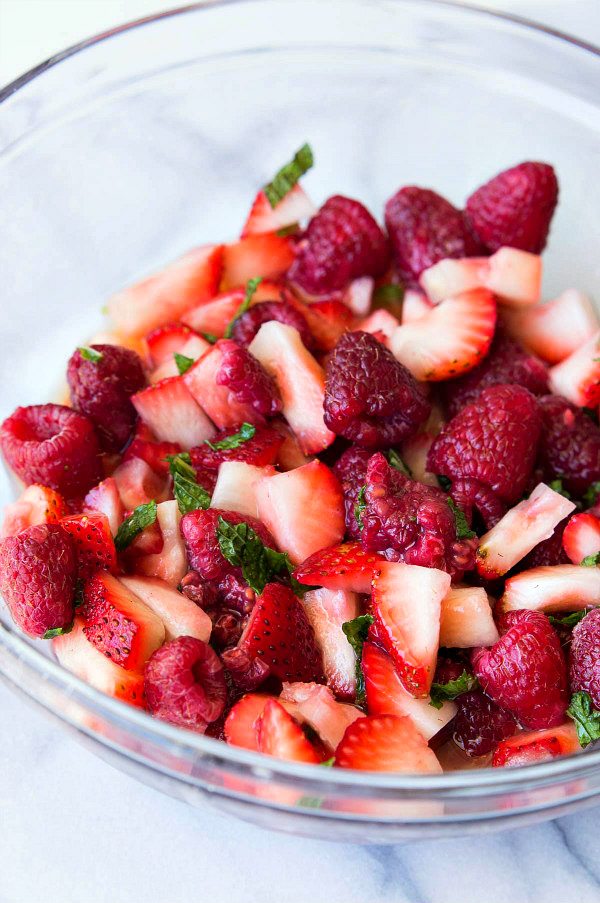 Yeah, this is much more than just strawberry shortcake!  It's a beautiful strawberry-raspberry sauce.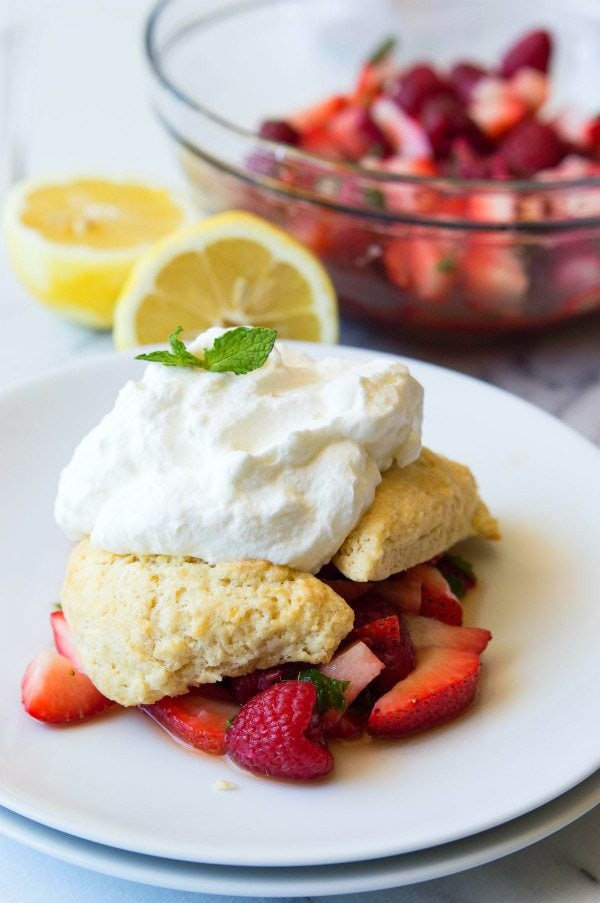 Try this easy-to-follow recipe for a summery dessert to enjoy!
Lemon Berry Shortcakes
Yield:
6 servings
Prep Time: 30 minutes
Cook Time: 10 minutes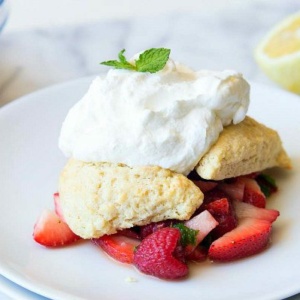 Ingredients:

1 1/2 cups all-purpose flour
2 tablespoons granulated white sugar
1 1/2 teaspoons baking powder
1/3 cup butter
1 large egg (slightly beaten)
1/3 cup half-and-half, whipping cream or milk
2 teaspoons finely shredded lemon zest
1 large egg white (slightly beaten)
2 tablespoons coarse sugar or granulated white sugar
3 1/2 cups sliced fresh strawberries
1 1/2 cups fresh raspberries
1/3 cup granulated white sugar
3 tablespoons Grand Marnier or orange juice
4 teaspoons snipped fresh mint
1/2 cup whipping cream, whipped
snipped fresh mint for garnish, optional

Instructions:

Preheat oven to 450°F.
Prepare the shortcakes: Whisk together the flour, 2 tablespoons sugar, and baking powder in a medium mixing bowl. Cut in the butter with a pastry blender until the mixture resembles coarse crumbs. Make a well in the center of the dry mixture; set aside.
Stir together the egg; half-and-half, and lemon peel in a small mixing bowl. Add the egg mixture all at once to the dry mixture; stir just until moistened.
Turn the dough out onto a lightly floured surface. Gently knead 10 to 12 times or until the dough is nearly smooth. Pat the dough into a 6-inch square. Cut the square into nine 2-inch squares with a floured knife; cut each square diagonally in half.
Place the triangles on an ungreased baking sheet. Brush the tops with a beaten egg white; lightly sprinkle with coarse sugar or granulated sugar.
Bake for 8 to 10 minutes or until golden. Remove the shortcake triangles from the baking sheet and cool on wire racks.
Prepare the sauce: Toss together the strawberries, raspberries, the 1/3 cup sugar, Grand Marnier and the 4 teaspoons snipped mint in large mixing bowl. Cover and chill for up to 1 hour.
For each serving, spoon the berry mixture onto a dessert plate. Place three shortcake triangles on berry mixture. Top with whipped cream and garnish with additional mint, if desired.