Here's the next little baking goodie for you to try:  Macadamia Chip Brownies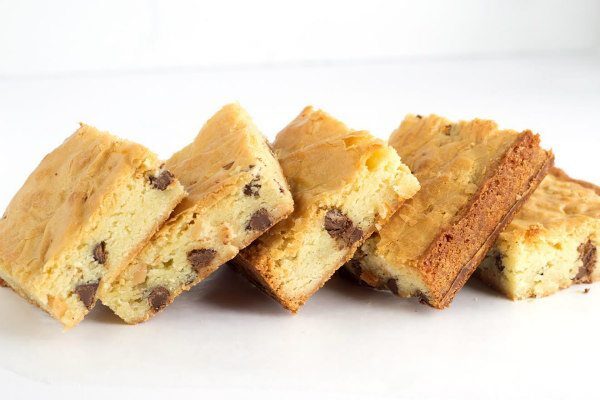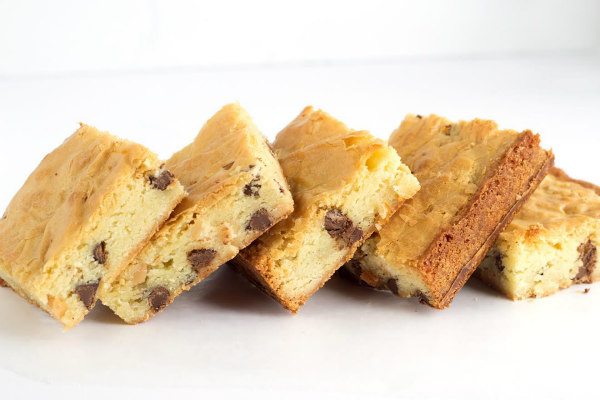 I know what you're thinking: "Hey, these are not brownies!"  Well, technically, brownies are dense and chewy– sometimes cake-like, and they are typically chocolate flavored.  Blondies, on the other hand, are vanilla-based, butterscotch-flavored brownies.  They are sometimes referred to as "blonde brownies," thus their blondie name.
I happen to love them both.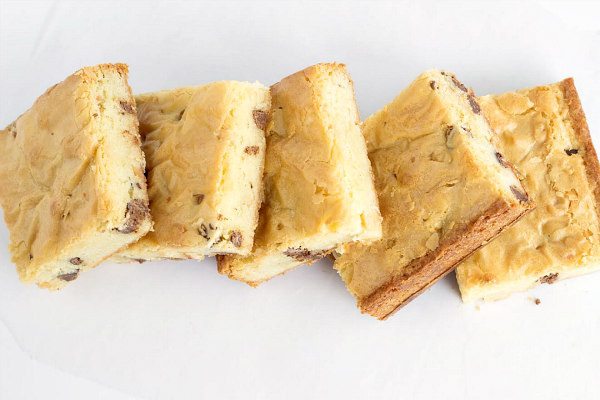 These are a delightful blonde brownie recipe. Their crinkly tops make them unique.  And they're perfectly dense and chewy.  Just the right amount of macadamia nuts and chocolate chips are added in.  I'm not always the biggest fan of chocolate, so these are just about perfect for me.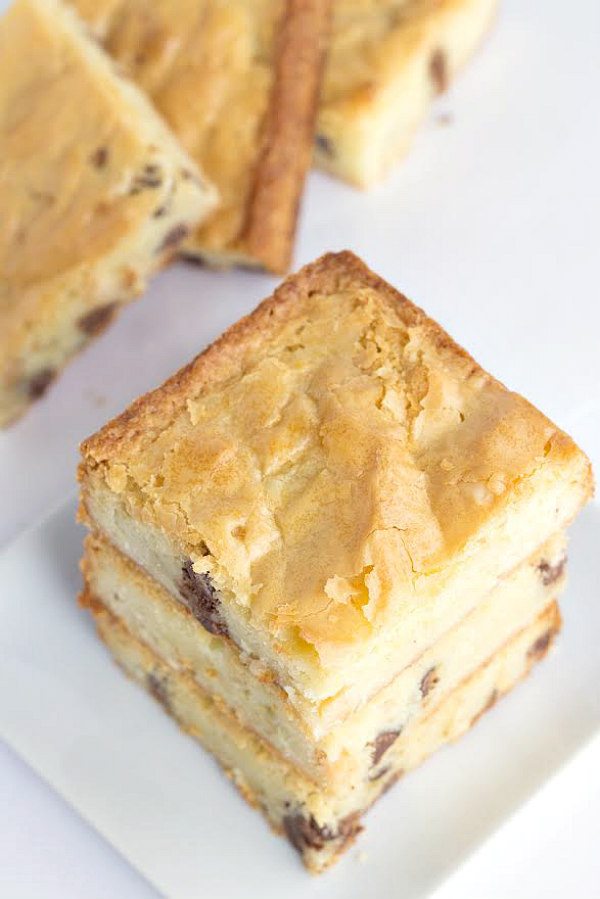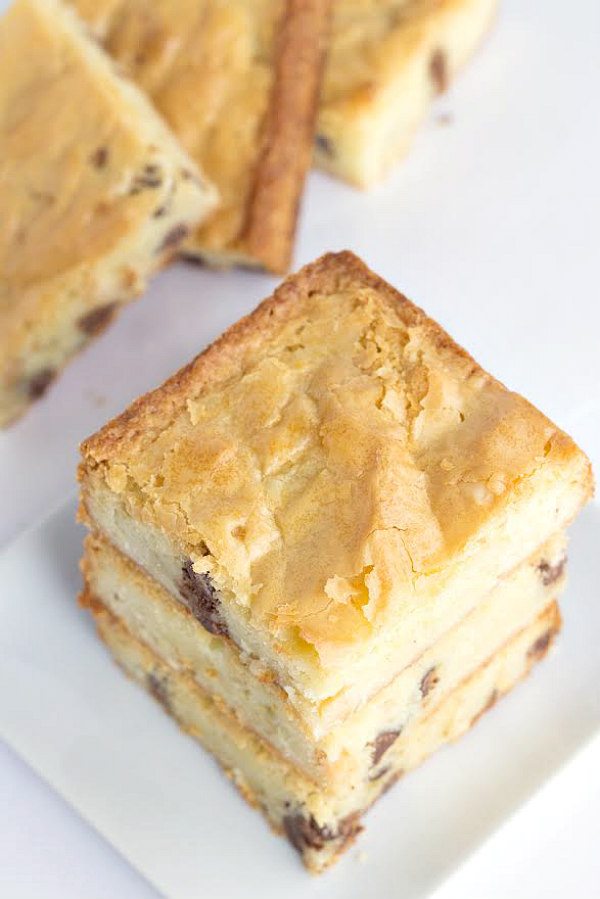 Thank you to Miranda from the CookieDoughAndOvenMitt.com blog for shooting beautiful photos of these Macadamia Chip Brownies for me.  I think Miranda certainly captured how delicious these brownies truly are!
Macadamia Chip Brownies
Yield:
1 1/2 dozen brownies
Prep Time: 15 minutes
Cook Time: 30 minutes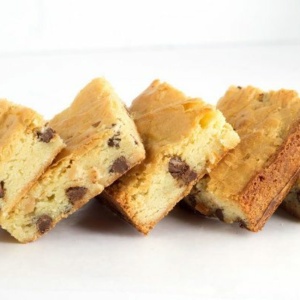 Ingredients:

1/3 cup butter
Four 1-ounce squares white baking chocolate, roughly chopped
2 large Eggland's Best eggs
1 cup granulated white sugar
1 teaspoon vanilla extract
1 cup all-purpose flour
1/4 teaspoon salt
1/2 cup chopped macadamia nuts
1/2 cup milk chocolate chips

Instructions:

Preheat oven to 325°F. Spray a 9-inch square baking pan with nonstick spray.
In a saucepan over low heat, melt the butter and white chocolate; remove from the heat and let cool slightly.
In a bowl, combine the eggs, sugar and vanilla. Add the chocolate mixture, flour and salt; mix well. Stir in the nuts and chocolate chips.
Pour into the prepared pan. Bake 30 to 35 minutes or until top is lightly browned. Cool on a wire rack. Cut into bars.
SOURCE: RecipeGirl.com (via Taste of Home Best Holiday Recipes 2006)
Here are a few more blonde brownie recipes you might enjoy: