These Mango Chili Quesadillas are a simple and flavorful quesadilla recipe.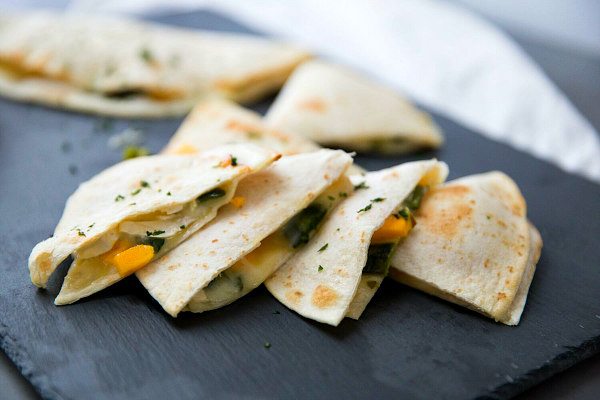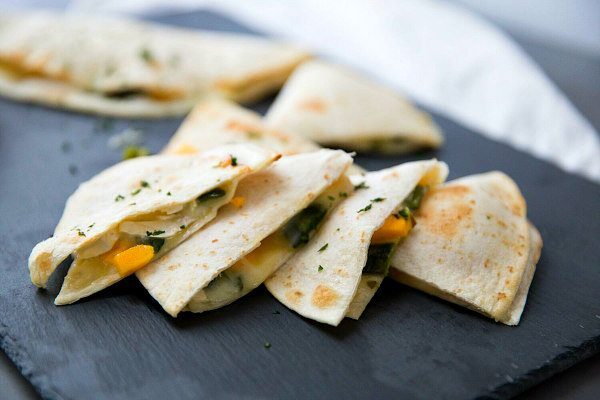 Here in Southern California, quesadillas are almost daily fare. Our kids grow up eating them for lunch, and they're on every appetizer and Happy Hour menu. We love our quesadillas!  So it's only normal to come up with lots of different ways to make them.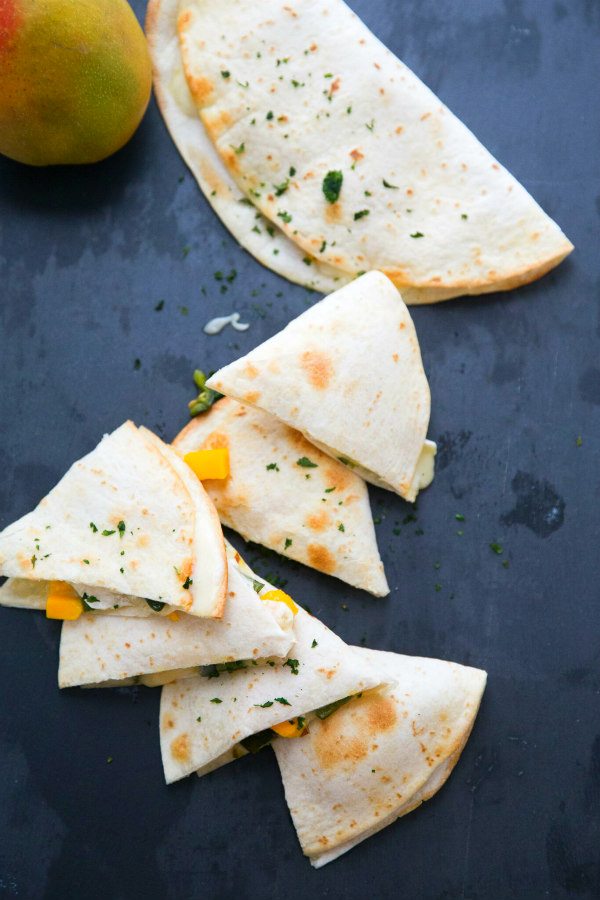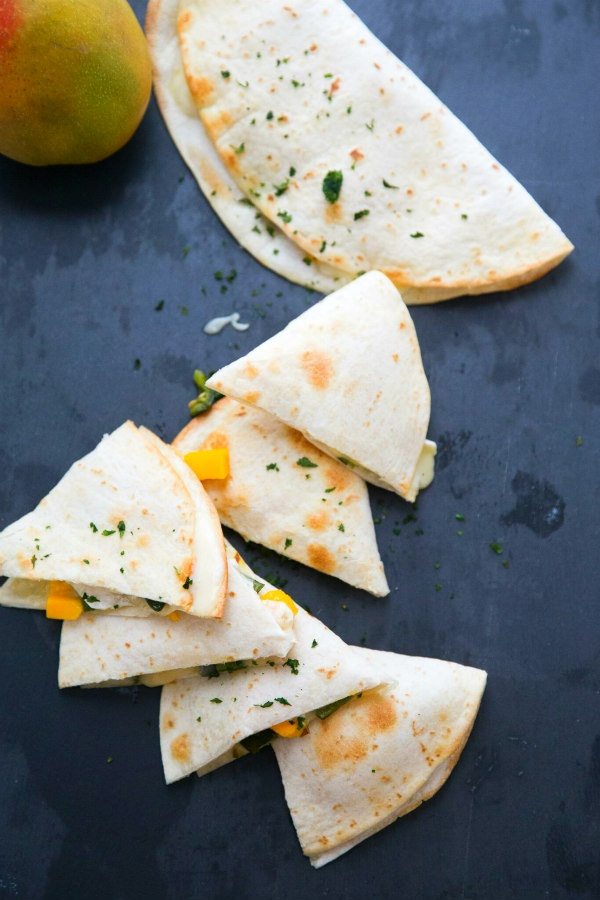 This recipe features a unique take on the quesadilla- melted brie cheese combined with roasted chilies and fresh mango.  It's delicious!
Mango Chili Quesadillas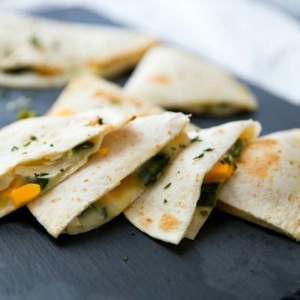 Yield:
30 quesadilla wedges
Prep Time: 15 minutes + chile roasting time
Cook Time: 10 minutes
Ingredients:
1 medium yellow onion, thinly sliced
1 tablespoon lime juice
10 flour tortillas
8 ounces brie cheese, thinly sliced
4 poblano chilies, roasted, peeled, seeded & diced
2 large mangoes, peeled and diced
1/4 cup unsalted butter, melted
1/4 cup safflower or canola oil
Directions:
Preheat oven to 475 degrees F.
In small pan, saute onion and lime juice with a splash of water for 2 to 3 minutes. Drain, rinse with cold water and drain again.
In small bowl, mix butter and oil. Set aside.
On one half of each tortilla, arrange 1/10 of the cheese, chilies and mango. Fold tortillas in half. Brush both sides with the butter and oil mixture and place on a cookie sheet. Bake for 5 to 10 minutes, until cheese has melted and tortillas are crispy. Cut each into thirds and serve hot.
Tips:
To roast chilies, roast in the oven at a high heat (425 degrees F) until turning black in spots- or use tongs to hold chile over an open flame until it's roasted and black. Move warm roasted peppers to a zip bag, close and let steam for about 15 minutes. Open the bag and the skins should slide off of the chilies. Cut open & remove seeds too.
SOURCE: RecipeGirl
Here are a few more quesadilla recipes you might enjoy: