This "cake" is basically just like rice krispie treats but made with popcorn. Cut a piece and just munch away!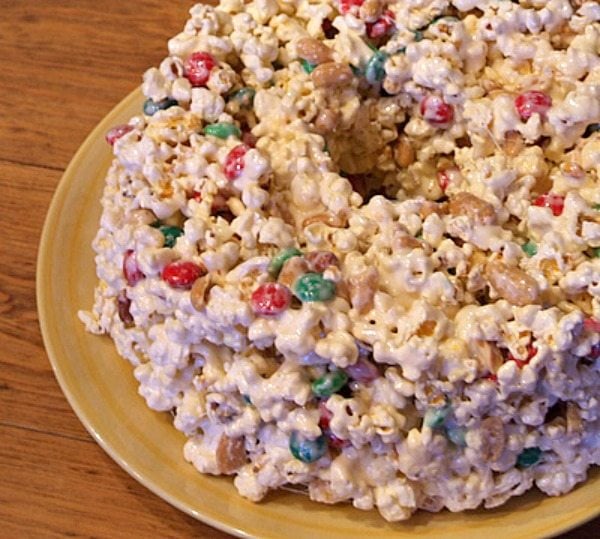 Popcorn Cake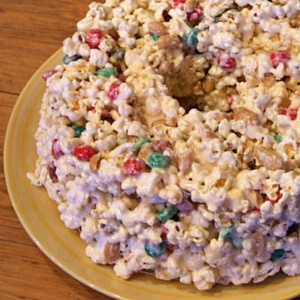 Yield:
12 servings
Prep Time:20 min
Cook Time:7 min
Ingredients:
25 cups popped corn (white hull-less)
1/2 cup butter
21 ounces miniature marshmallows
4 teaspoons vanilla extract
2 cups chocolate M & M's
1 cup salted peanuts
Directions:
1. Remove any un-popped kernels of corn from measured popped corn. Place popcorn into a very large bowl.
2. Make a syrup from the butter, marshmallows and vanilla by heating them together and stirring in a large saucepan. Pour over popcorn. Stir in candy and nuts.
3. With greased hands, firmly press mixture into a well-greased large tube pan. Allow to stand 10 minutes; then loosen and turn out onto cake plate.
4. Carefully cut slices using bread knife.