These Sour Cream Cinnamon Buns are a simpler cinnamon roll recipe with only one longer rising time.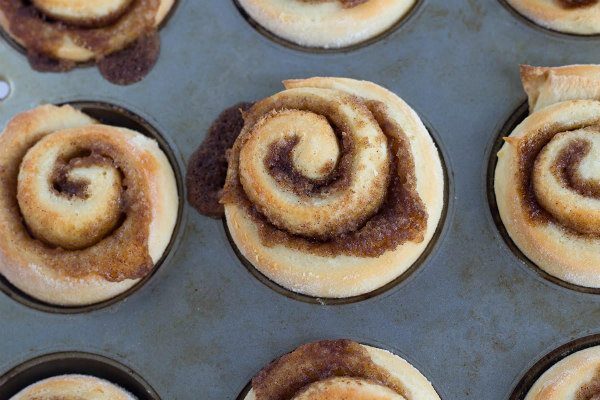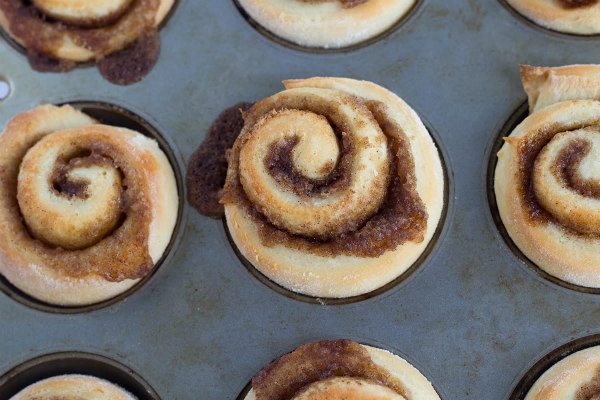 If there is one thing that my family is super excited about on a weekend morning, it's a day that I decide to surprise them with homemade cinnamon rolls.  There are many varieties of cinnamon rolls, and I'm always trying different recipes.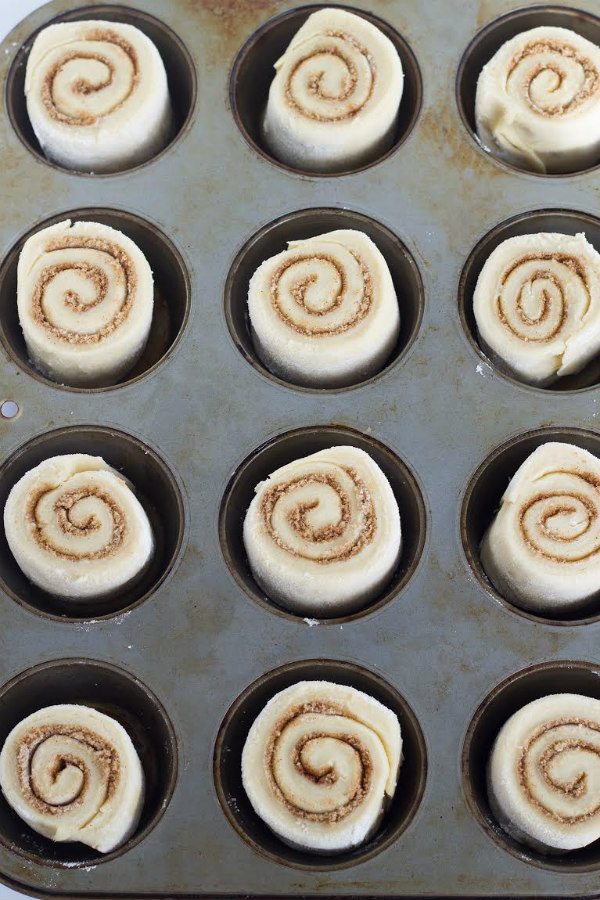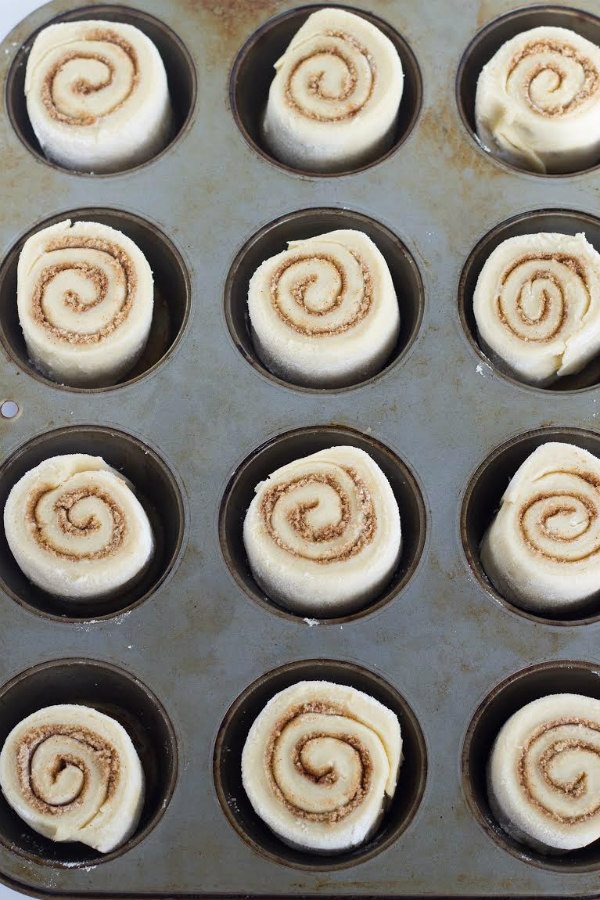 This one plops the cinnamon roll slices into a muffin pan, creating an easy place for the rolls to snuggle into, rise and bake.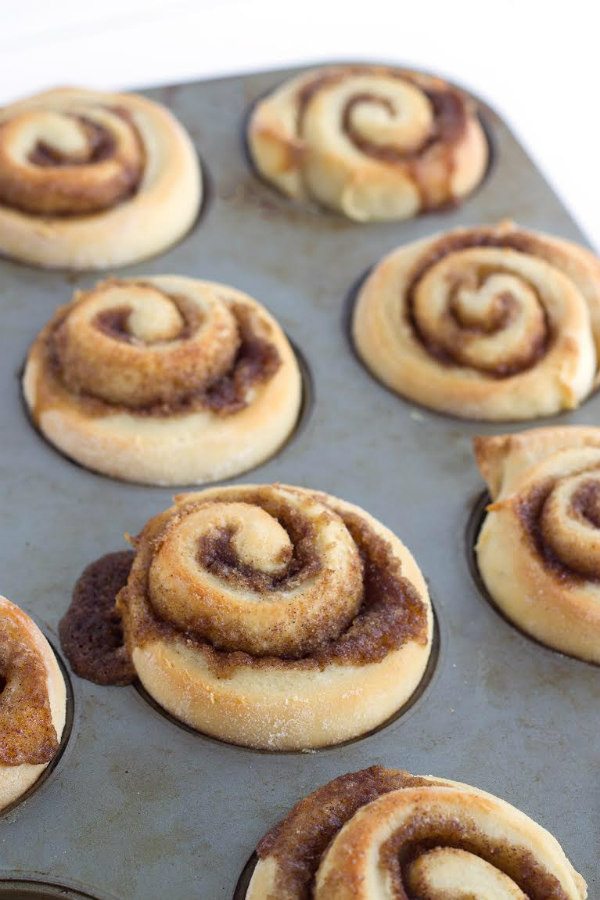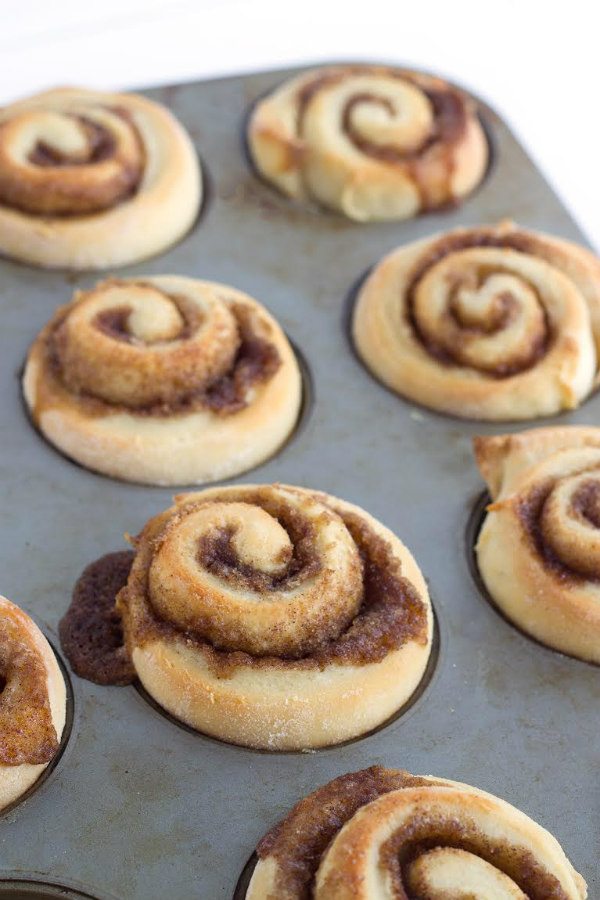 Just pop them out of the pan, and all of their gooey buttery, cinnamon and sugar juices will come along with them.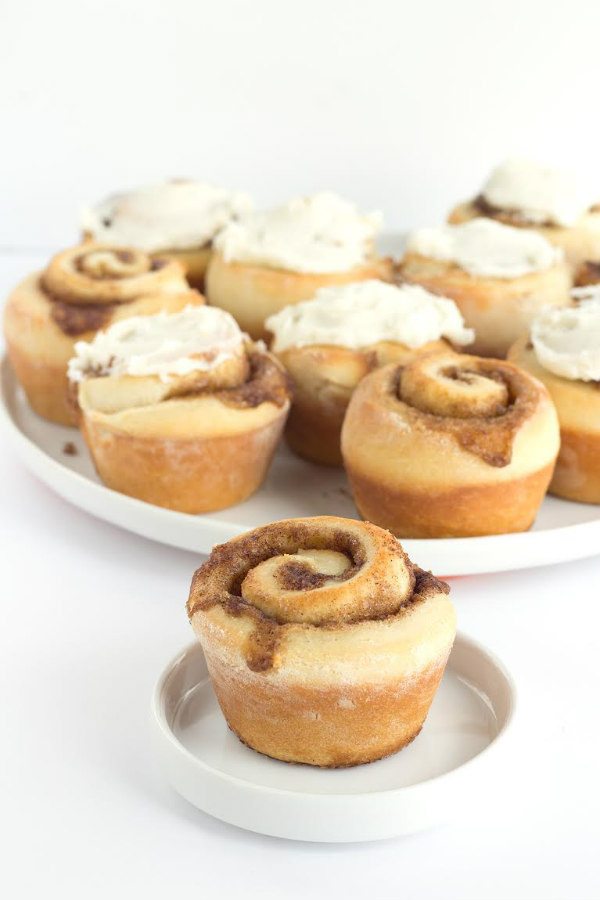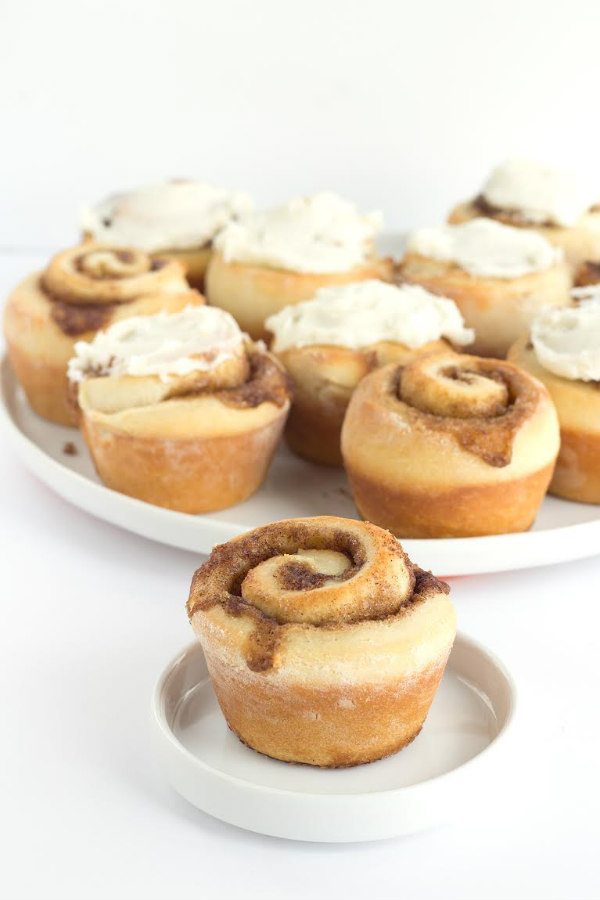 Top them with a simple cream cheese icing while warm and you've got a special weekend breakfast treat that everyone will love.
Thank you to Miranda from the CookieDoughAndOvenMitt.com blog for shooting these beautiful photos of the Sour Cream Cinnamon Buns for me.  I think Miranda certainly captured how delicious they truly are!
Sour Cream Cinnamon Buns
Yield:
16 to 18 rolls
Prep Time: 50 minutes + rising time
Cook Time: 15 minutes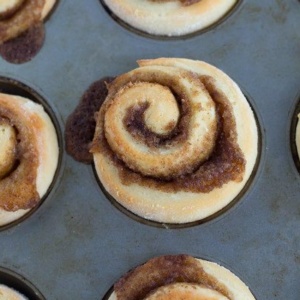 Ingredients:

ROLLS:

1 cup sour cream
2 tablespoons butter, melted
3 tablespoons granulated white sugar
1/2 teaspoon salt
1/8 teaspoon baking soda
1 large Eggland's Best egg, slightly beaten
1 package active dry yeast
3 cups all-purpose flour, divided
3 tablespoons butter, melted
1/2 cup brown sugar, firmly packed
1 teaspoon ground cinnamon
raisins and nuts are optional

ICING:

2 ounces cream cheese, softened
2 tablespoons butter, softened
1 1/2 cups powdered sugar
dash of vanilla

Instructions:

Heat the sour cream in a small saucepan over medium heat to 105 to 115 degrees (use a thermometer). Combine warm sour cream, melted butter, sugar, salt and soda in large mixing bowl. Add yeast, then egg; mix well. Add 1 1/2 cups flour and beat until well blended. Gradually stir in enough remaining flour to make a soft dough (you may not need to use it all).
Turn the dough onto a lightly floured surface and knead lightly 5 or 6 times. Cover and let dough rest 10 minutes. Roll dough into an 18x6-inch rectangle. Spread 3 tablespoons of melted butter over the dough. Sprinkle the brown sugar and cinnamon over the dough (add a few nuts and raisins at this point if you want).
Roll up the dough, starting at long side, pressing firmly to eliminate air pickets and pinching seam to seal. Slice into 1 1/2-inch slices and place cut-side down in greased muffin pans. Cover and let rise in warm place until doubled in size (about an hour). Bake in preheated 375 degree oven for 12 to 15 minutes, or until golden brown. Set on the counter to cool.
For the icing, combine the cream cheese with the butter; use an electric mixer to beat until smooth; add powdered sugar and vanilla. Spread icing over warm buns.
SOURCE: RecipeGirl.com
Here are a few more cinnamon roll recipes you might enjoy: