My Mom used to make these Stuffed Peppers all the time for our family when I was little. This version is very similar to what she made for us in the 70's!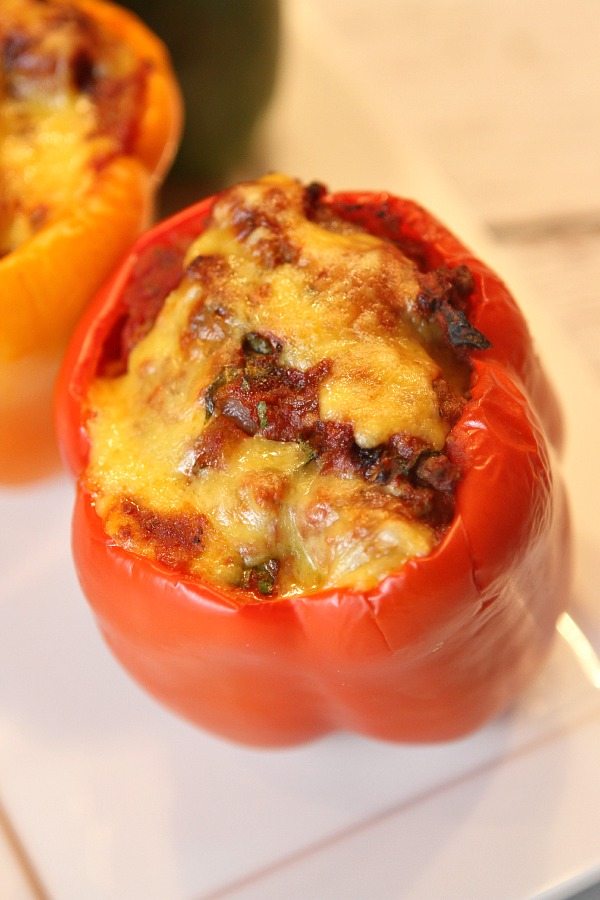 Stuffed Peppers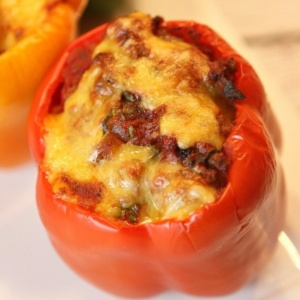 Yield:
6 servings
Prep Time: 25 minutes
Cook Time: 30 minutes
Ingredients:
6 large green, red and/or yellow bell peppers
1 medium onion, chopped
3 cloves garlic, minced
2 tablespoons olive oil
1 pound lean ground beef
1/3 cup tomato paste
One 15-ounce can chopped fire-roasted tomatoes
1/4 cup fresh parsley, minced
2 teaspoons oregano
3 teaspoons basil
1/4 teaspoon red pepper flakes
1 teaspoon worcestershire sauce
8 ounces sharp cheddar cheese, cut into 1/2-inch cubes (or use shredded)
Directions:
Preheat oven to 350 degrees F.
Cut tops off of the peppers, then scoop out seeds and membranes and discard.
In a large skillet, sauté onion and garlic for 5 minutes. Add the beef and cook until browned; stir in remaining ingredients.
Stuff the peppers and place in a rimmed casserole dish. Bake 30 minutes until hot and bubbly.
Tips:
*Try using varied spices, or substituting cheddar for a different type of cheese.