Last fall, my husband and I embarked on a Viking Ocean Cruise aboard The Viking Star. Our journey began in Berlin, and it ended in Bergen, Norway. Today, I'm sharing about our stops in Denmark: Copenhagen and Aalborg.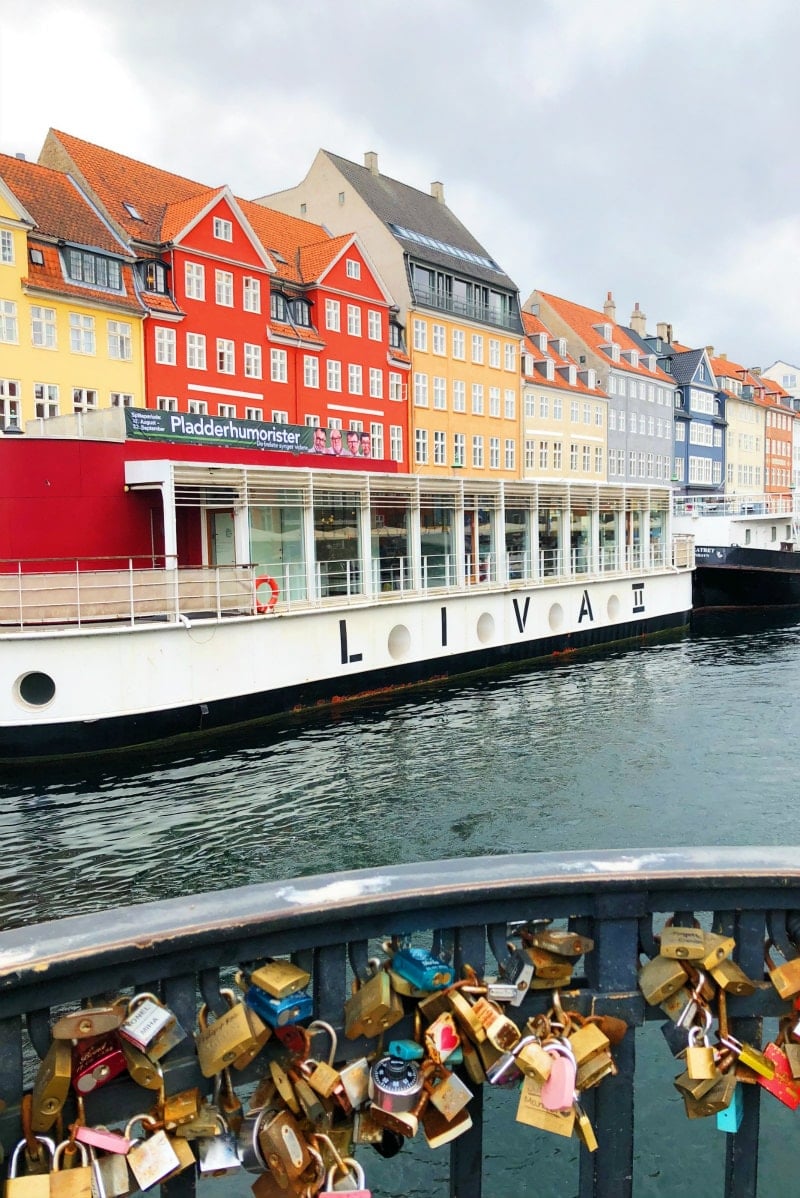 After leaving Berlin on our Viking Homeland's Ocean Cruise, our next stop was in Copenhagen, Denmark. My husband had visited Copenhagen before, but it was my first time. Although we had a pretty gloomy day there, Copenhagen is a beautiful city to explore! The locks seen on the bridge are "love locks." Couples sign their names on a lock, attach it to the bridge and throw the key in the water. This symbolizes their love being sealed forever.
Copenhagen, Denmark
Copenhagen is the capital and most populated city of Denmark. It was originally a Viking fishing village established in the 10th century. It is now one of the major financial centers of Northern Europe. June is the sunniest month of the year with an average of about eight hours of sunshine a day. July is the warmest month with an average daytime high of 70°F. By contrast, the average hours of sunshine are less than two per day in November and only one and a half per day from December to February.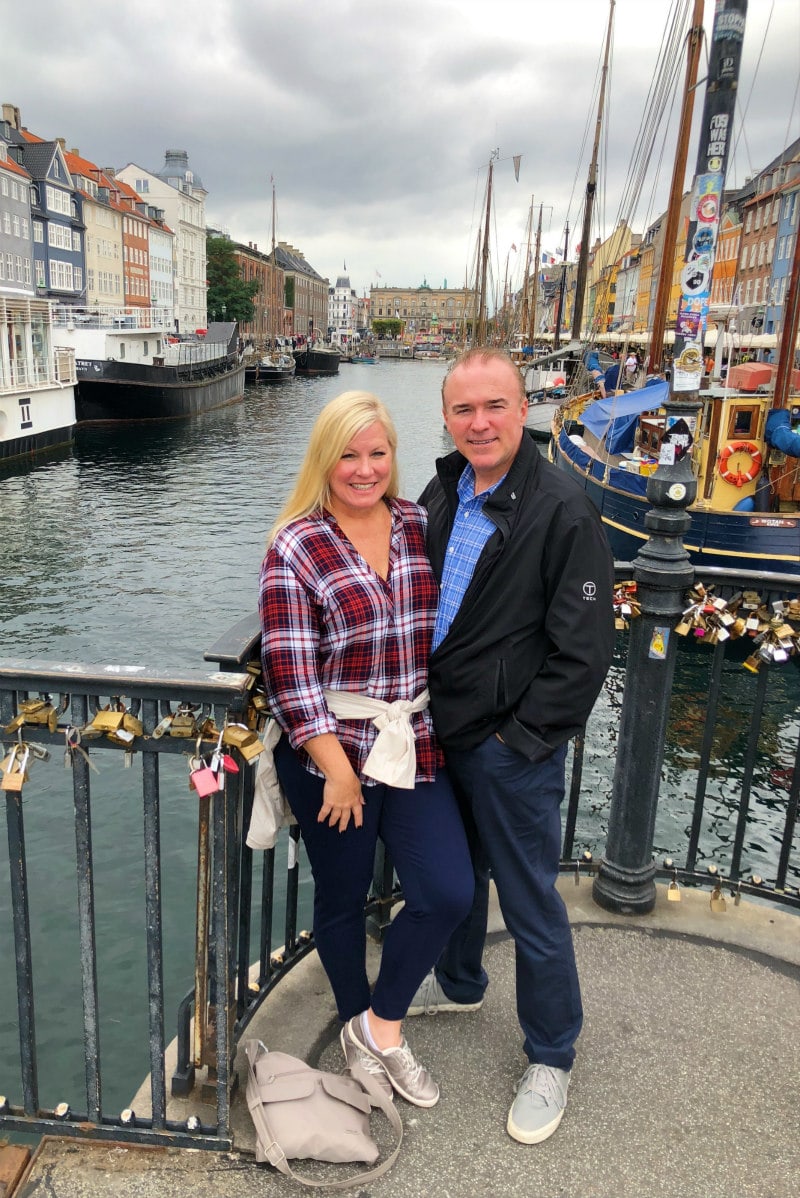 We were pretty interested in just wandering around Copenhagen on our own, but there were several excursions offered through Viking:
A walking tour of Copenhagen
Exploring coastal Copenhagen
Roskilde Viking Ship Museum & Cathedral
Christianborg Castle & Tivoli Gardens
Copenhagen Food Lover's Tour
Copenhagen Canal Cruise
Jazz Cruise through Copenhagen
We ended up hopping on one of the canal cruises, which was a fun way to see the city. And we spent the rest of our time looking in shops, trying out restaurants and ending the day with wine tasting.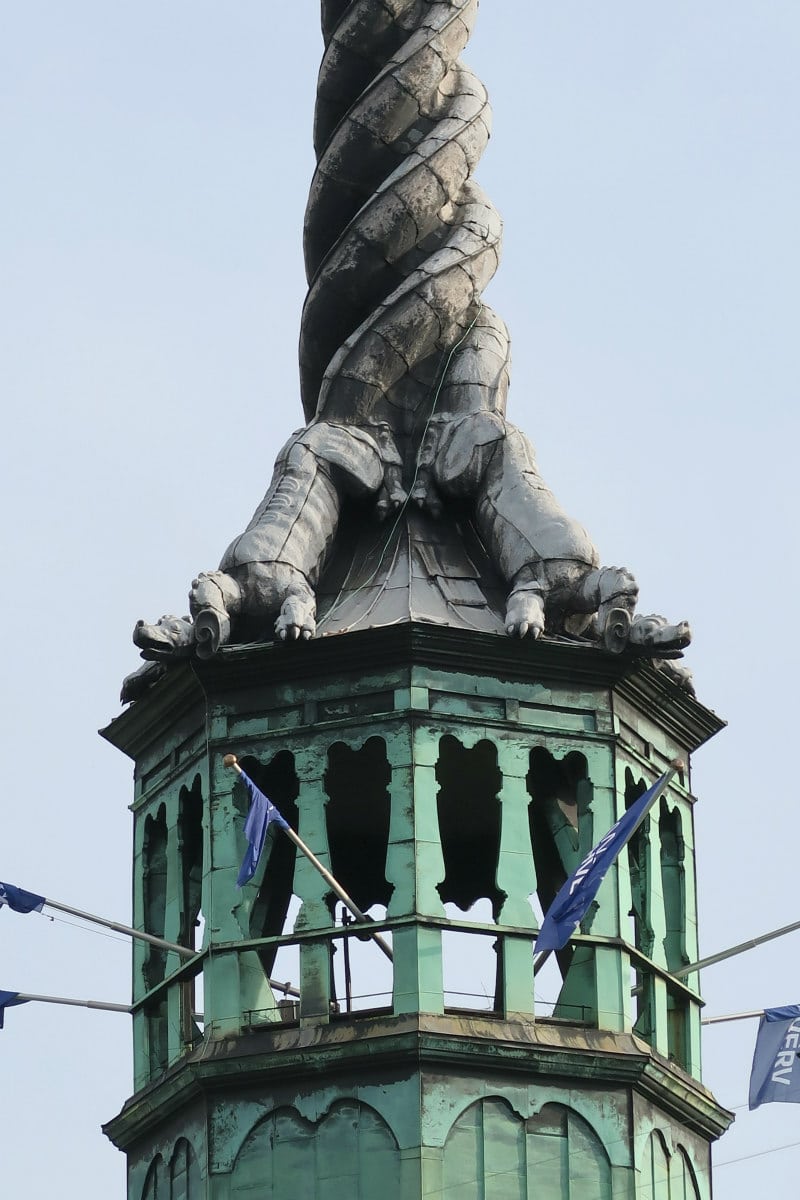 Copenhagen is very much a low-lying city geographically. There are plenty of architectural elements that sour above the city with church spires and palace towers. In fact, Copenhagen is often referred to as the "City of Spires." I really loved looking at the detail of some of these great sights. I mean… look at the creatures on this one!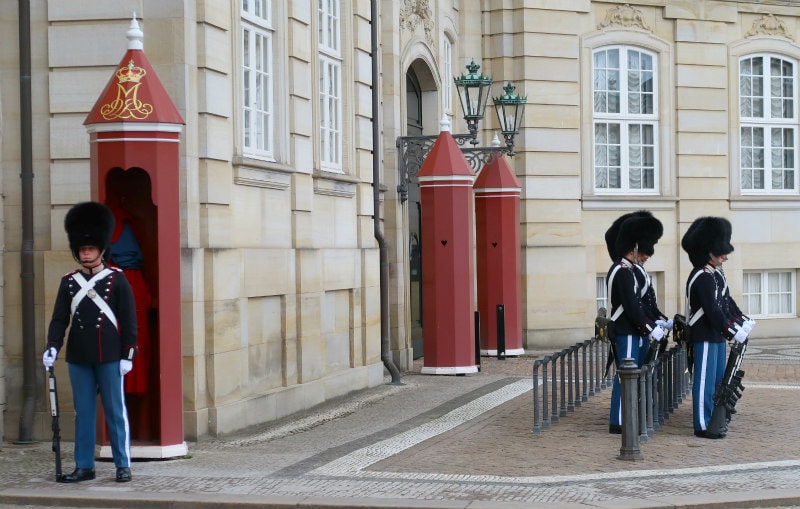 Amalienborg Palace where Denmark's royal family resides. It's famous for its Royal Guard, called Den Kongelige Livgarde. Every day you can experience the changing of the guards, as they march from their barracks in 100 Gothersgade by Rosenborg Castle through the streets of Copenhagen and end up at Amalienborg, where the changing of the guard takes place at 12:00 noon.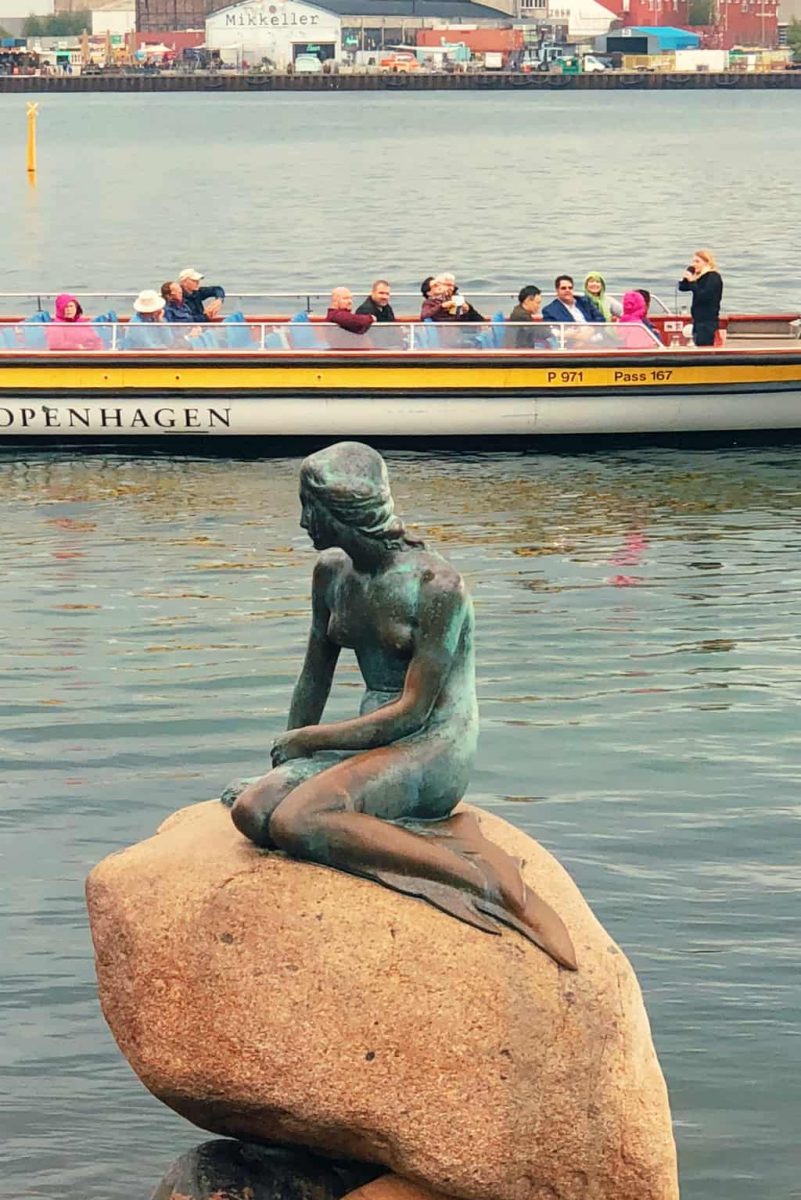 This is the famous Little Mermaid Statue in Copenhagen (a major tourist attraction since its unveiling in 1913). Our ship was docked near this statue. You'll find tons of tourists in this area trying to get a glimpse of her.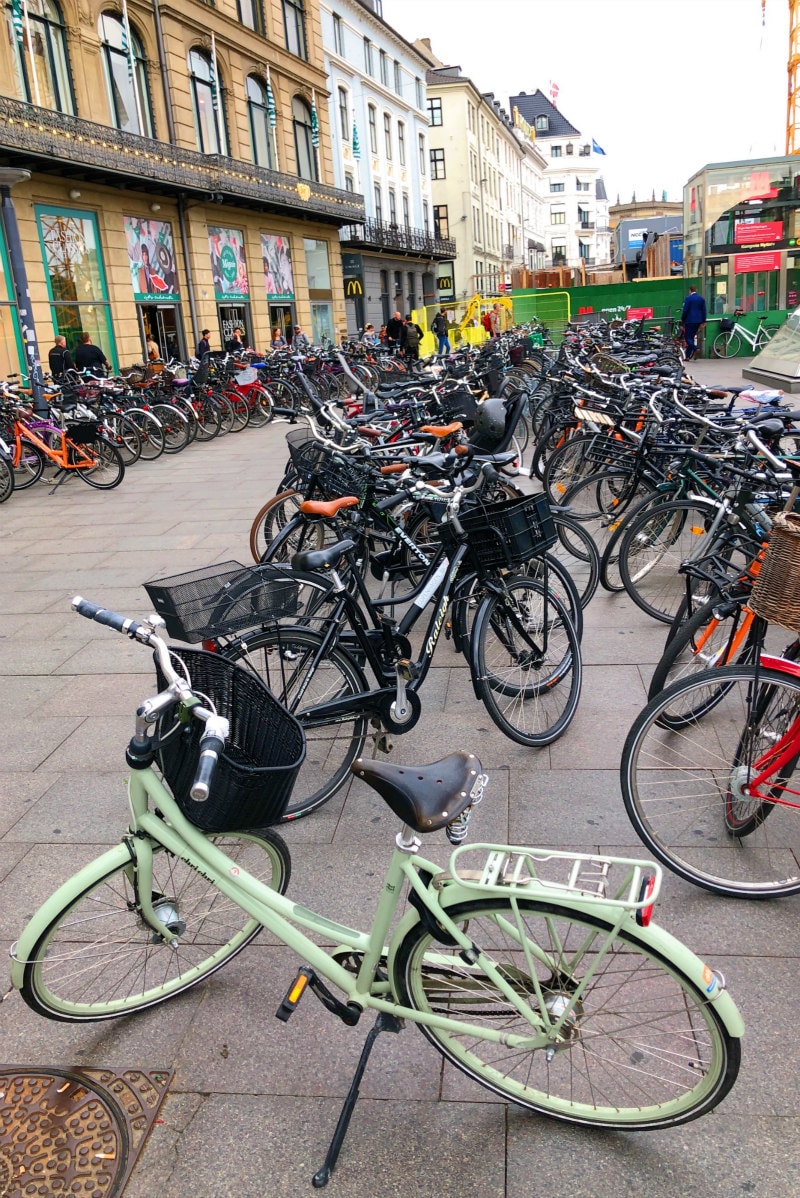 The one thing I found most interesting about all of Denmark was the number of bicycles in the cities. It seems as though everyone uses bicycles as their mode transportation. And there are so many of them that most people just park them without even locking them!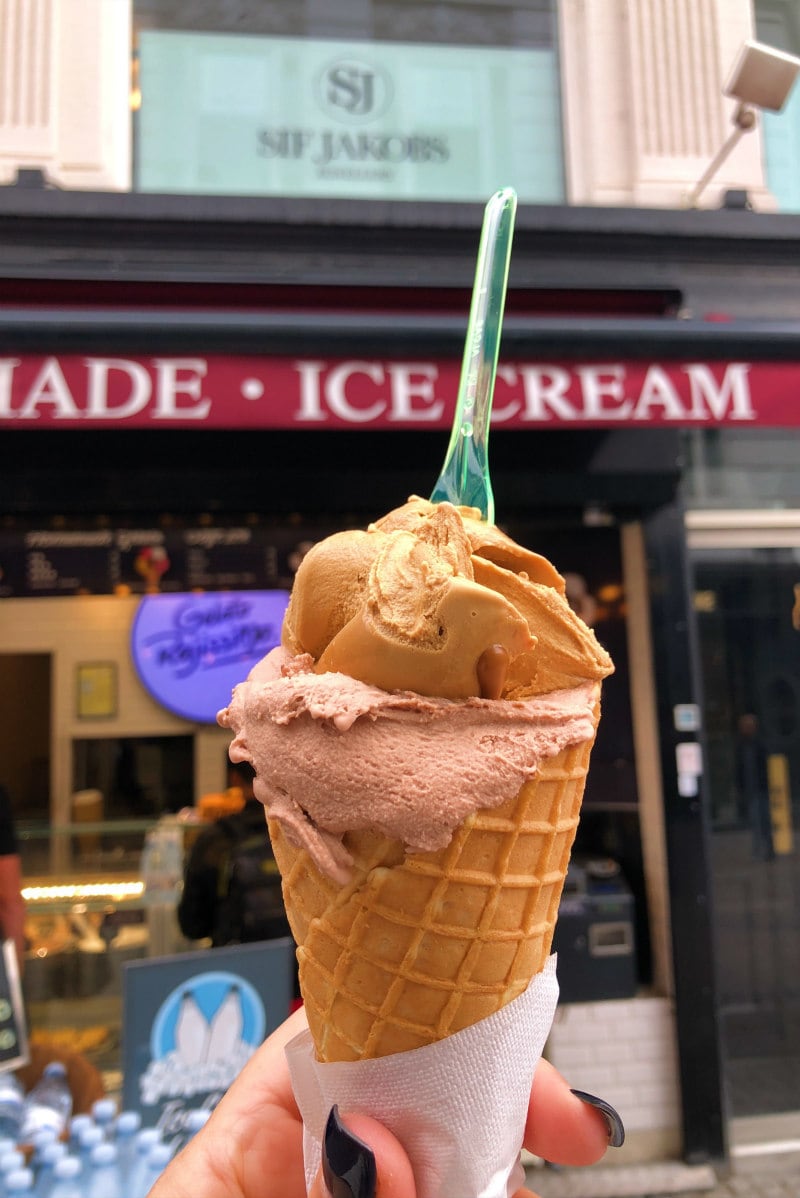 There are plenty of gelato places in Copenhagen!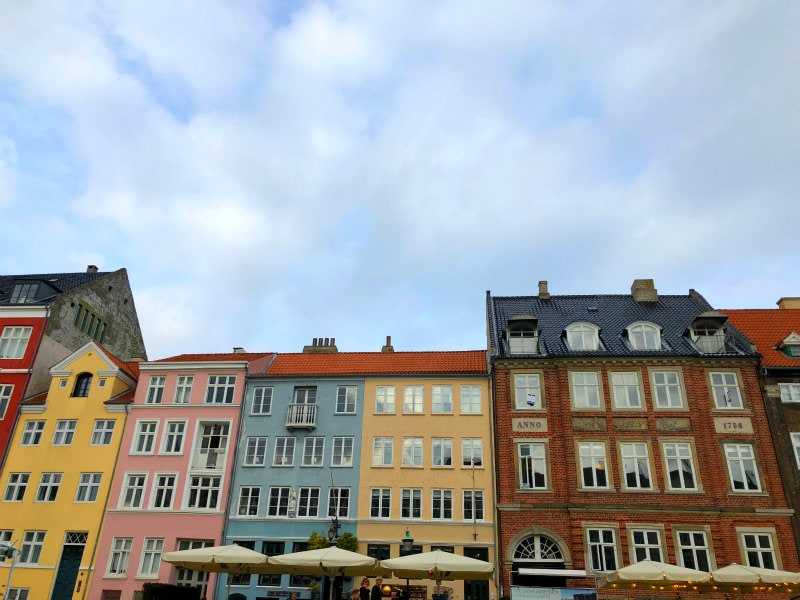 Nyhavn is the name given to the 17th-century waterfront, canal and entertainment district in Copenhagen, Denmark. It's lined by 18th and 19th century colorful townhouses, bars, cafes and restaurants. It's so pretty!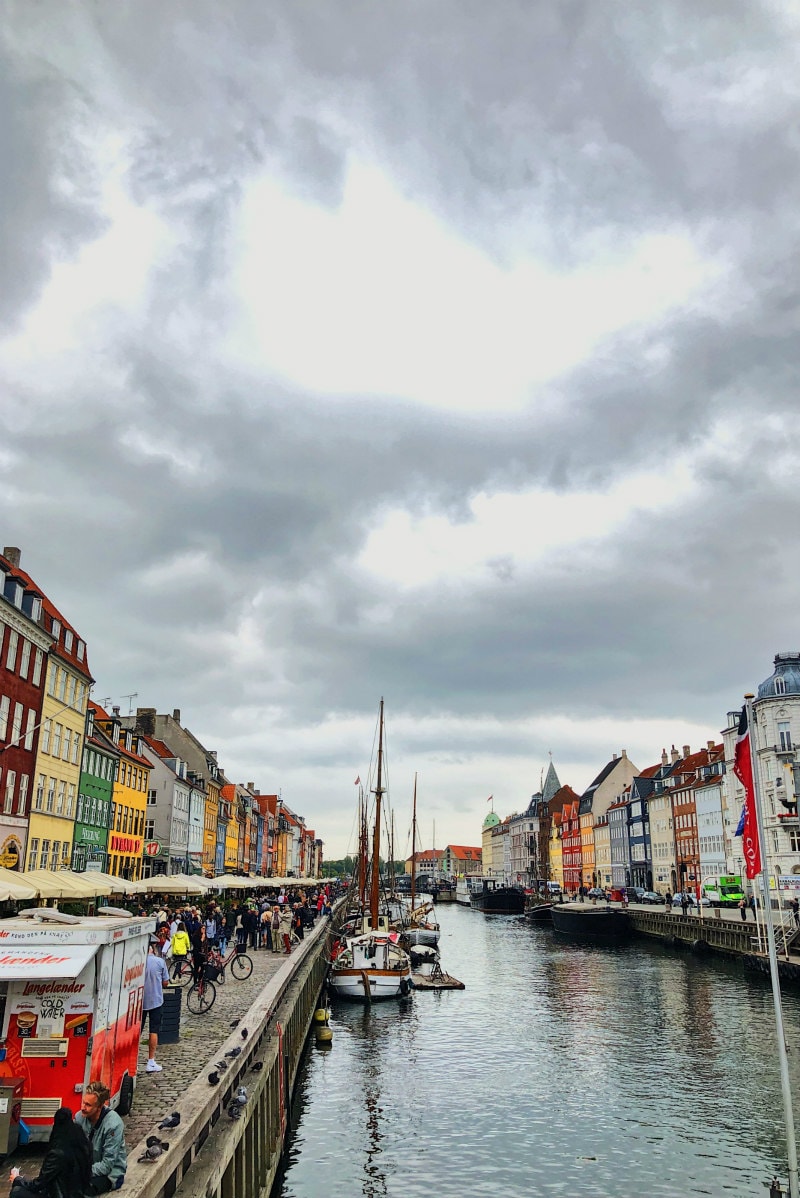 Plenty of wooden ships are docked along the canal. This is a very popular tourist destination in Copenhagen.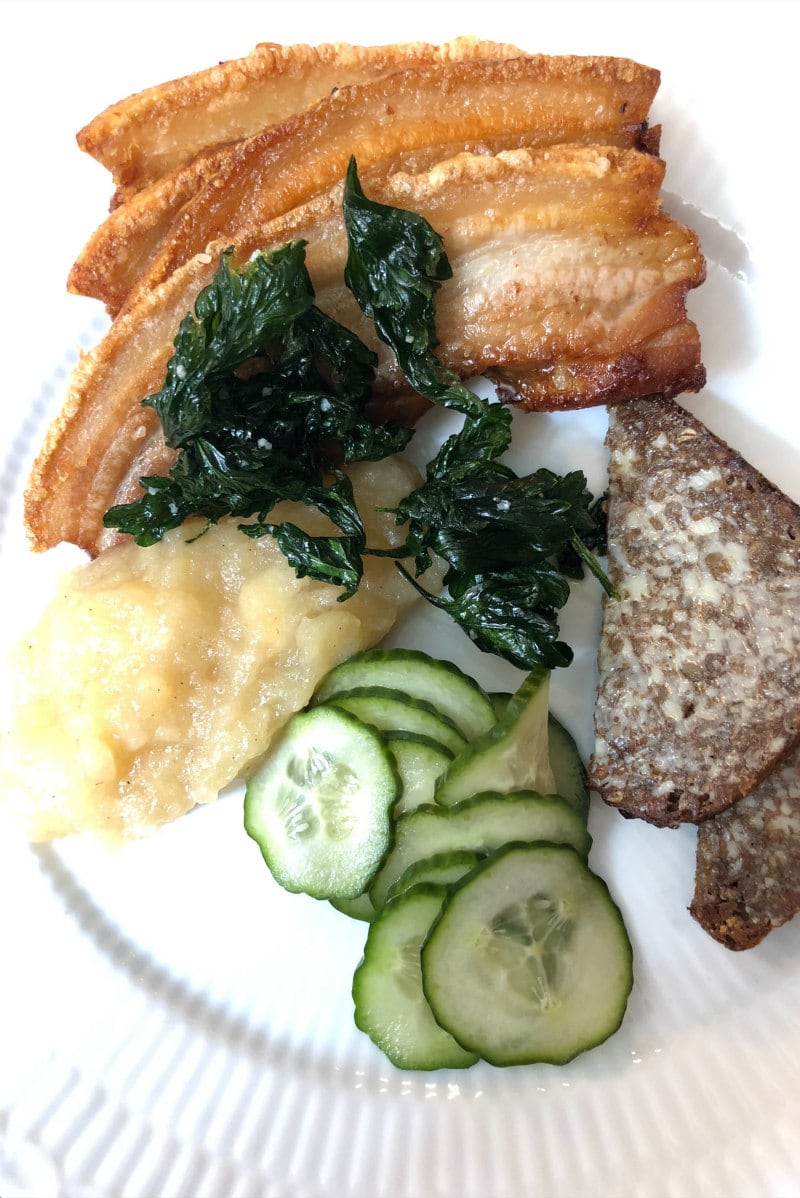 We had to try some of the local food too. This is crispy pork with applesauce, rye bread and cucumbers.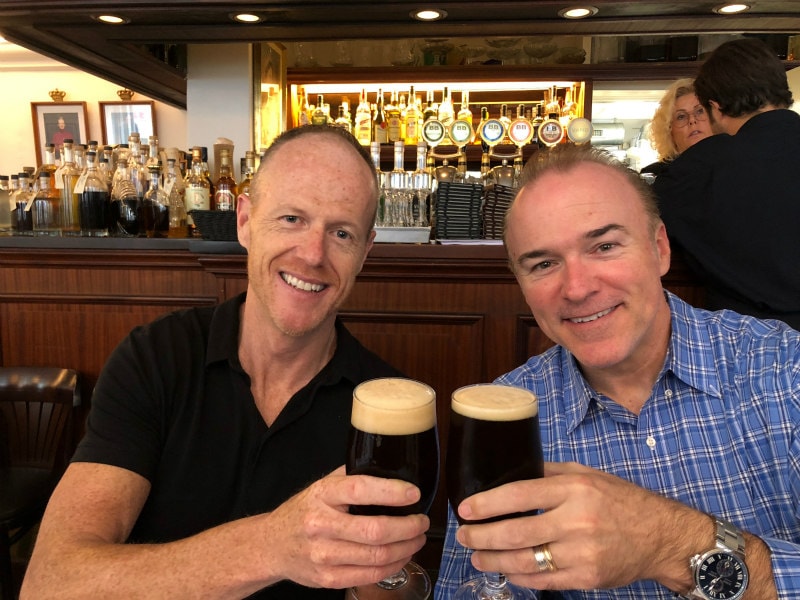 I mentioned before my friend Sandy and I traveled on this cruise with our husbands. Here are our husband's, enjoying some of Copenhagen's finest beer- of course!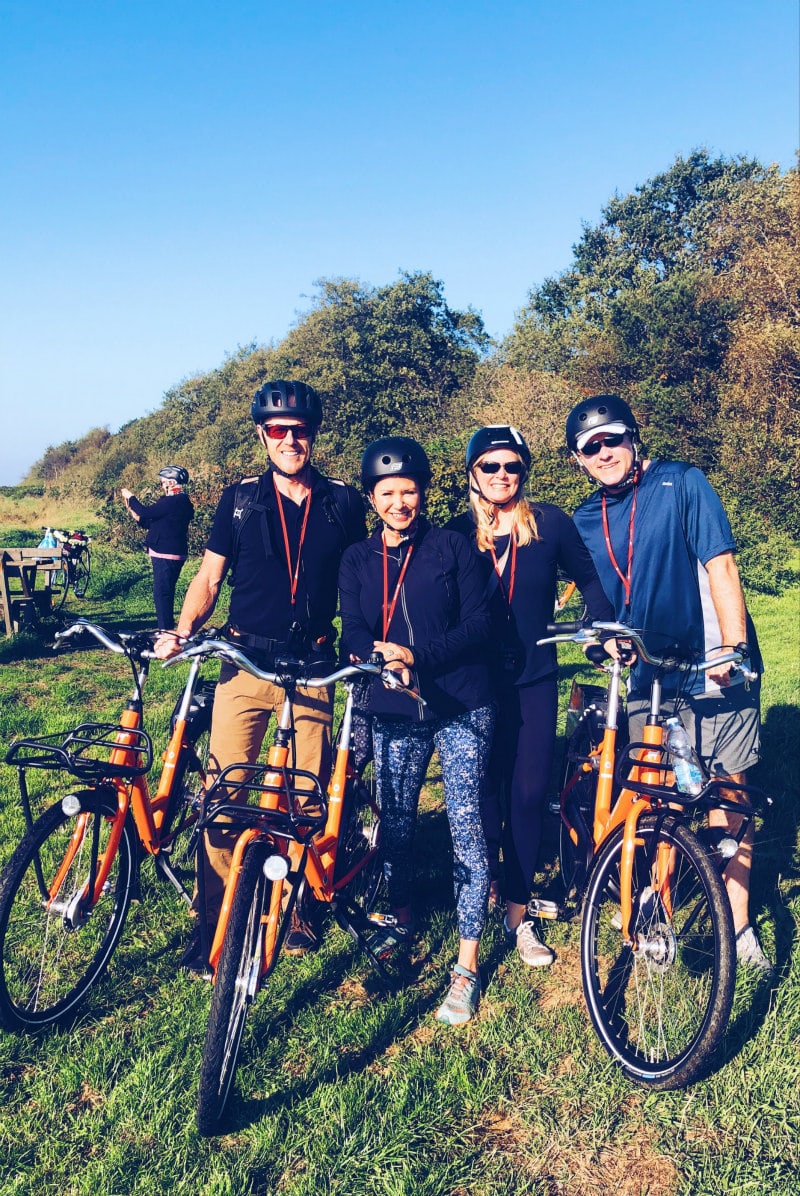 The next stop on our Viking Cruise was the city of Aalborg, Denmark. It's an adorable city- Denmark's 4th largest city (about 136,000 people). It's known for being one of the happiest cities in Europe. Apparently the people of Aalborg are very satisfied with their city!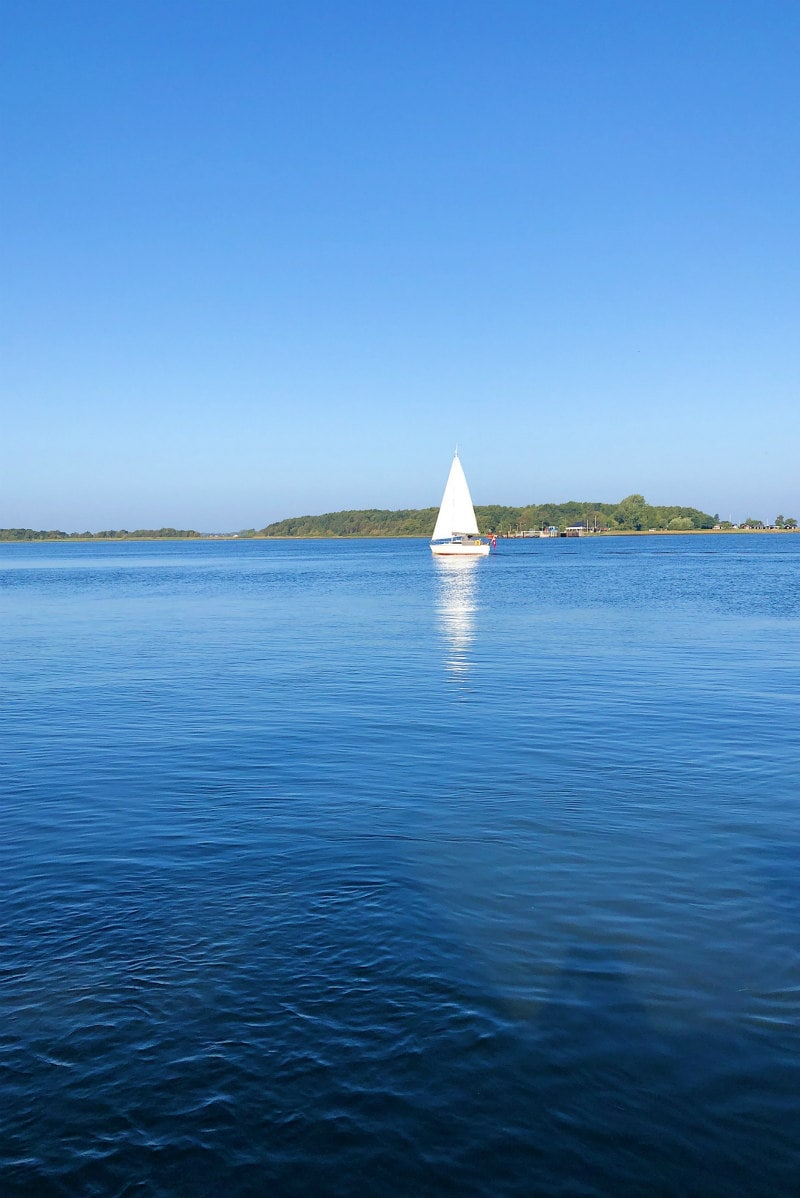 Aalborg felt so small and relaxed to me. The people there were so friendly, and the landscape was quite beautiful.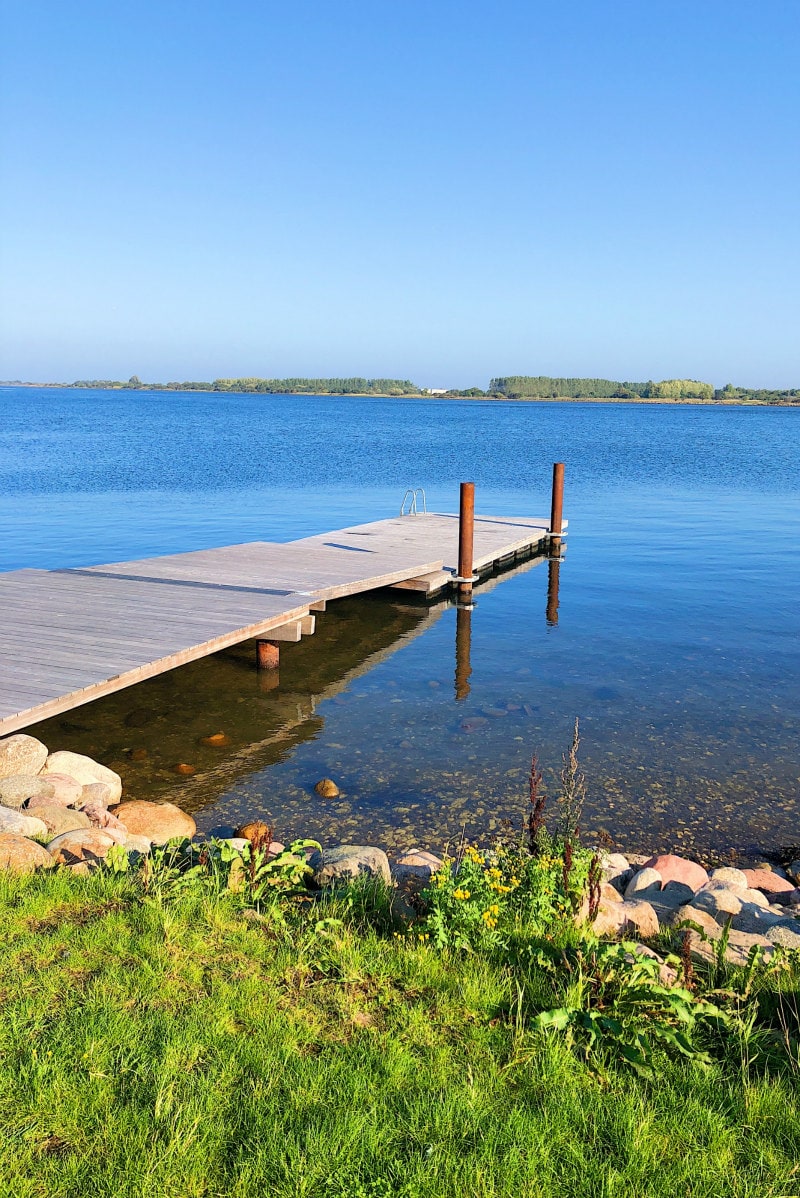 We had signed up for a biking excursion around Aalborg, and we even took our bikes on a ferry to a little island for a picnic.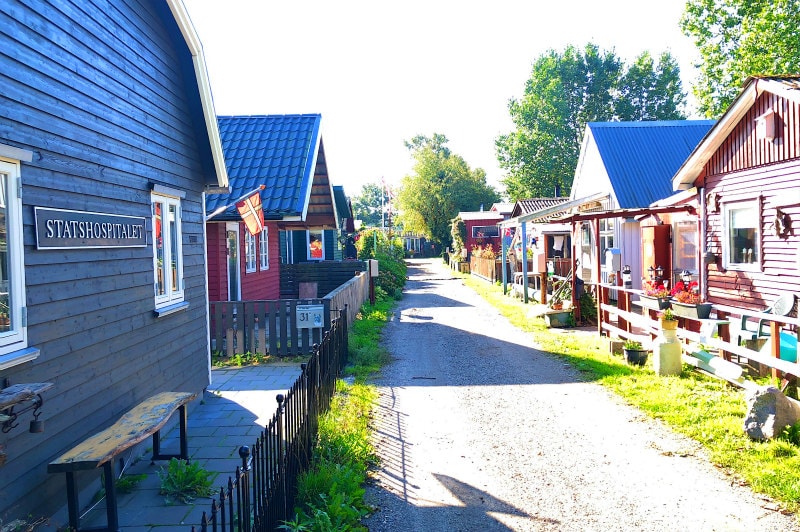 These are super cute houses that are adjacent to the waterfront in Aalborg. Every one of them is quite unique.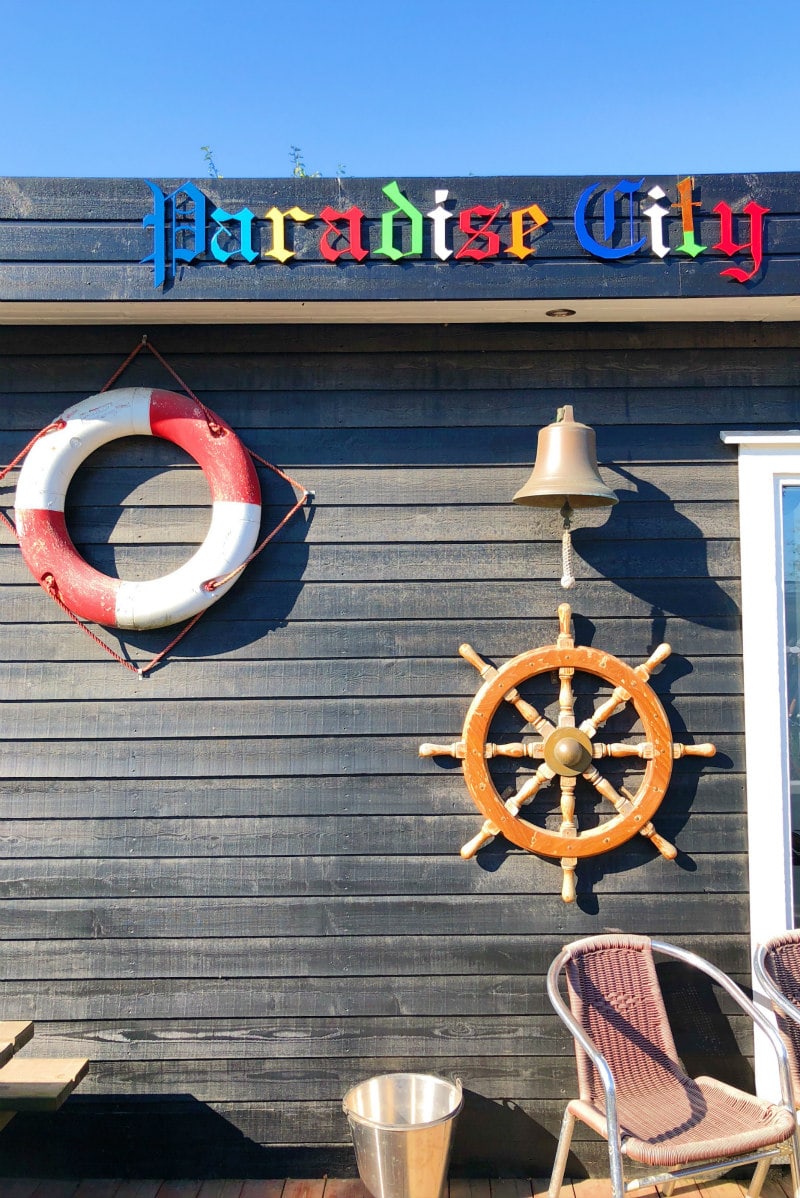 They're all decorated in interesting ways. There must be a lot of artists who live in this area.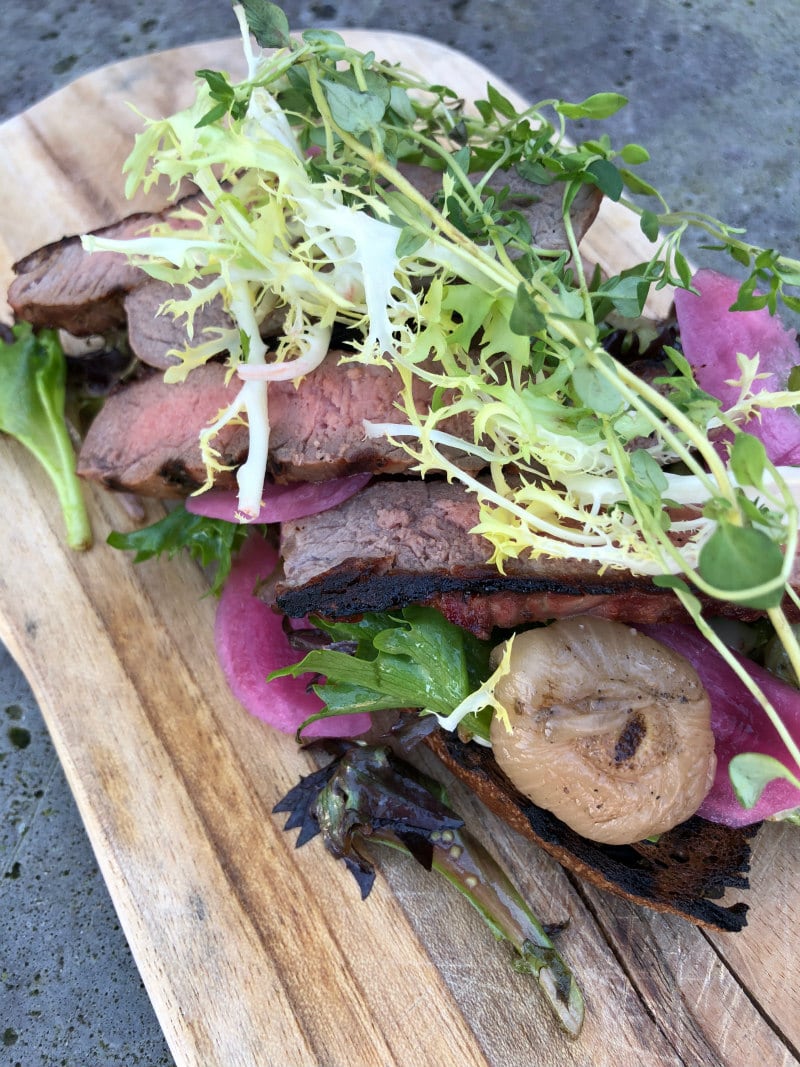 Before heading back to the ship, we grabbed some open-faced sandwiches at a local restaurant in Aalborg. Open-faced sandwiches are quite popular in Denmark.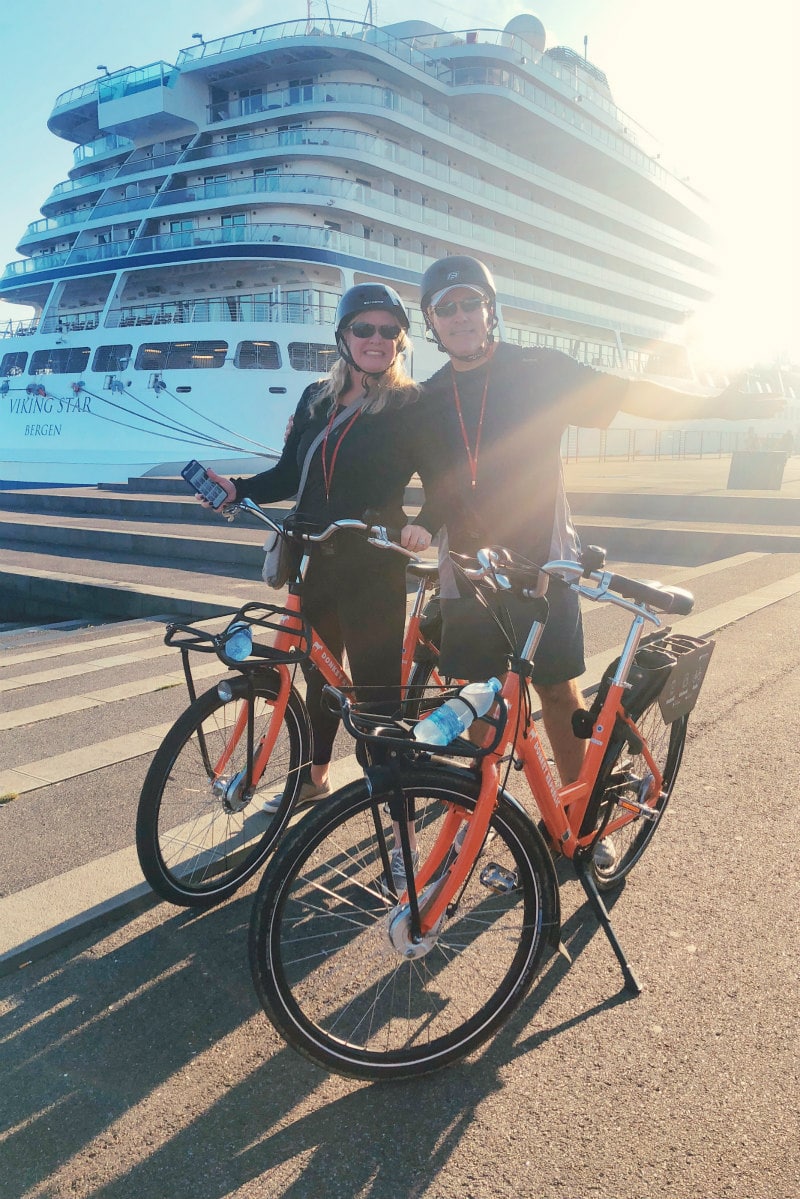 And then it was back to the boat to end our tour of Aalborg. I really loved this city. It seems like such a calm, low-stress kind of place to live. I'm so glad that Viking Cruises has included it on their itinerary.
More excursion opportunities in Aalborg:
A walking tour
West Coast & Rubjerg Knude Lighthouse
A Day in the Life of a Viking
Meet the Danes
Danish Beer and Walking Tour
Next stop: Norway!
If you'd like to read about the beginning of our Viking Cruise, check out: 24 Hours in Berlin, Germany and Viking Ocean Cruises: Tour of the Viking Star
FOR MORE INFORMATION: