I have a very exciting recipe challenge to announce today- the Pacific Natural Foods Everyday Chef Challenge- and there are some great prizes involved!  I was all cool and confident and feeling like hot-stuff when I entered this same contest last year with my Baked Penne w/ Roasted Red Peppers and Bacon… and a 2nd entry with my Roasted Pumpkin Bisque w/ Gruyere Crostini.  I didn't win.  Turns out someone else was more hot-stuff than me.  That's okay, because I get to JUDGE the contest this year!  Yahoo!  There are four categories of the contest- Drinks (my judging category), Appetizers, Main Dishes and Desserts.  All you have to do to enter is to use your creative juices to come up with a holiday-inspired recipe for entertaining that includes at least one Pacific Natural Foods product in the ingredients.  Their products can be found in the health food or milk alternatives section of many markets- Store locator HERE.  If I were entering this year, I'd enter this Caramel Corn Hot Chocolate.  I'm gonna show you how to make this caramel corn-infused drink after I tell you a little bit more about the contest and the PRIZES!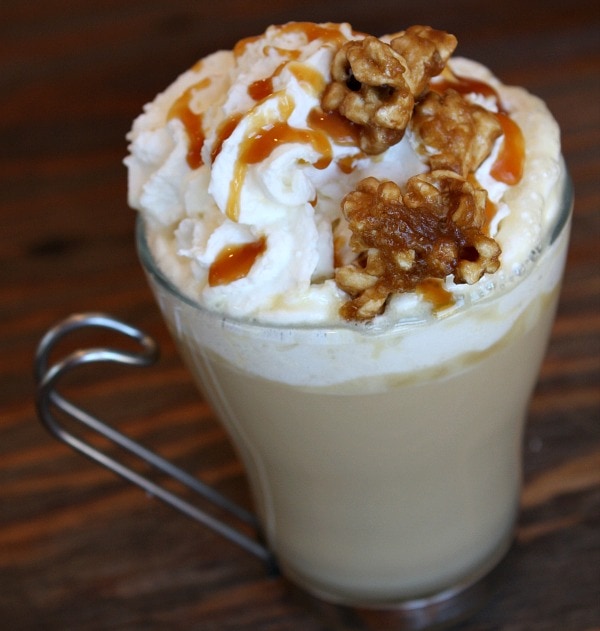 This year, there are four blogger judges, judging each of the challenge categories.  You might know some of them!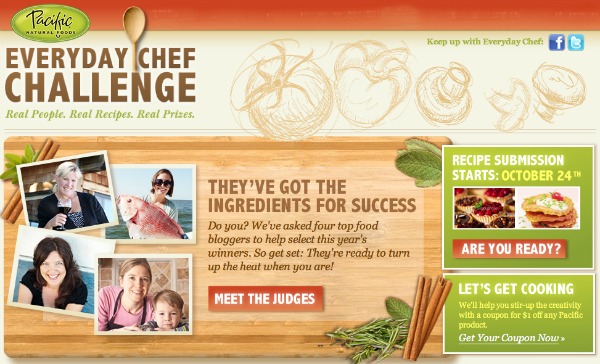 Prizes!  Yes, there are prizes… good ones.  Here are the details- how the winners will be chosen, and a list of what prize/prizes will be awarded to the winner of each category.  The winner of my Drinks category will receive a $450 Vita Mix Pro.  WIth the Vita Mix you can make drinks and smoothies of all kinds and it blends ice perfectly.  It can also make soups, food process and ice cream too!  In addition to the judge's winners, there will be a People's Choice Winner too- the recipe that receives the most votes in the challenge will receive an 11 piece Le Creuset Cookware Set!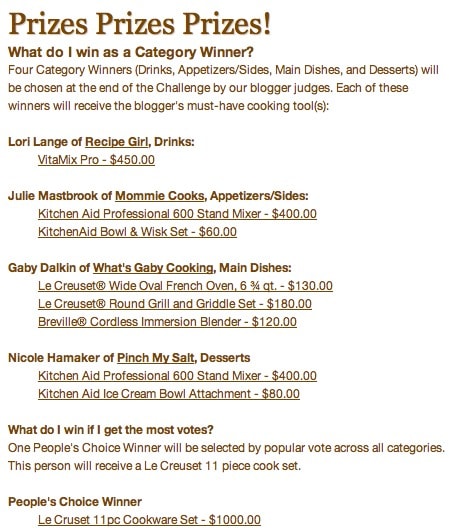 The full details on the challenge, questions you may have and deadlines, etc. can be found HERE.  If you decide to participate in the Drink category, Pacific Natural Foods has a boatload of things to choose from to work with.  There are non-dairy nut and grain beverages.  There are also soy beverages.  And if you really want to get wild, you can try creating a drink with one of their soups.  Drawing inspiration from the "Holiday Entertaining" theme, choose at least one Pacific Natural Foods ingredient and create a recipe for a dish in one of the four categories: Drinks, Appetizers, Main Dishes or Desserts.  Of course, I'd like you to create a drink… so I can judge you

 I encourage you to enter!  GOOD LUCK!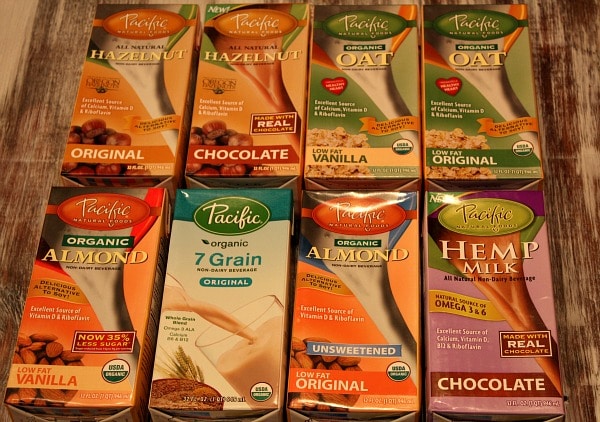 For my Caramel Corn Hot Chocolate, I used Pacific Natural Foods Almond Milk.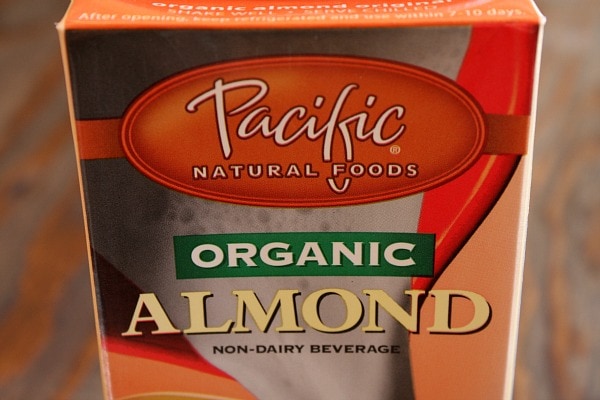 And some of my best-ever homemade caramel corn.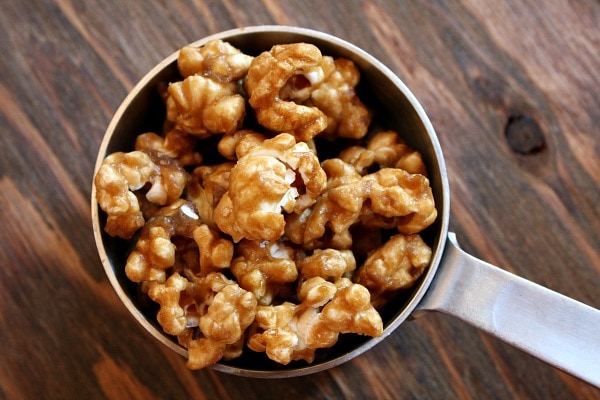 Here's how you make it: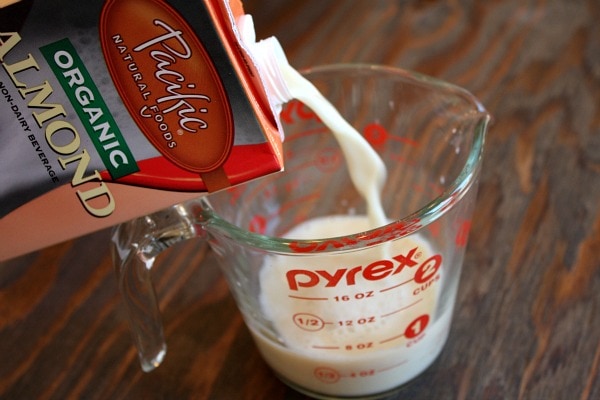 You'll need a cup of the almond milk.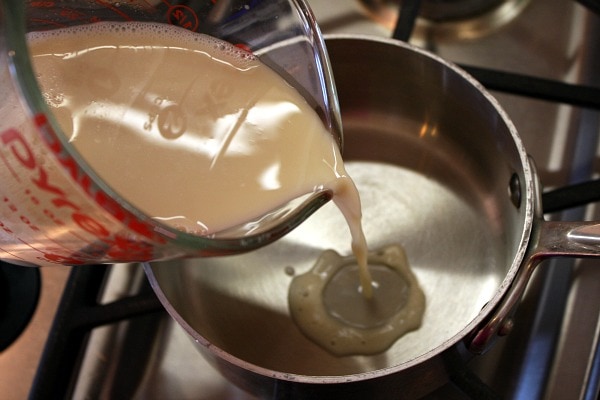 Pour it into a small saucepan.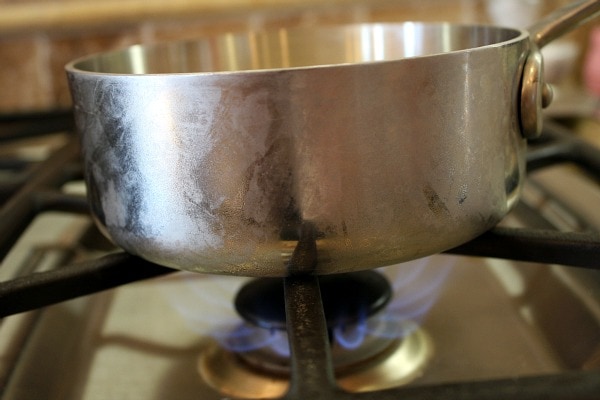 Heat it up…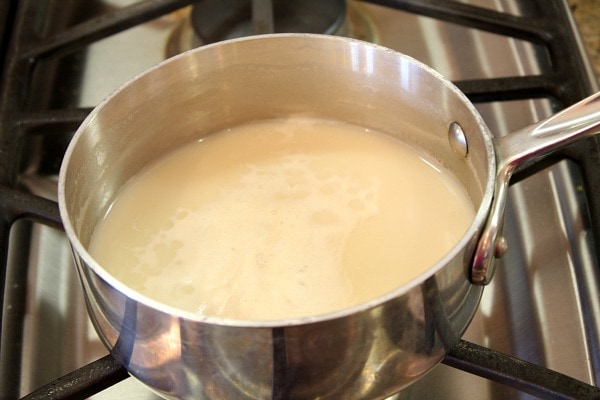 …until it is nice and toasty hot.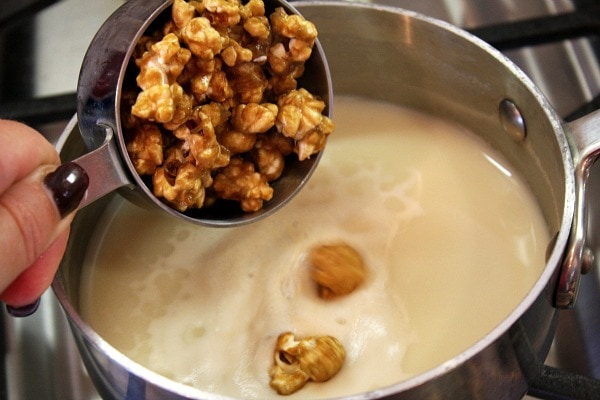 Add caramel corn to the hot almond milk.  Yep, you heard that right.  You've gotta trust me on this one.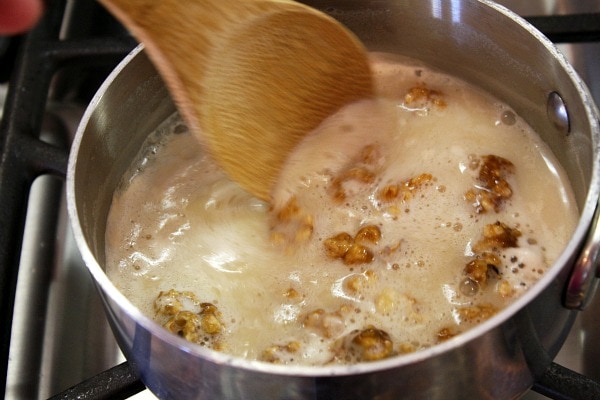 Stir it up.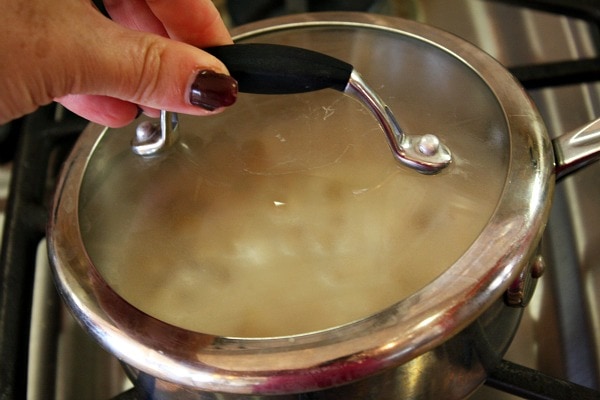 Put a lid on top.  And don't take food pictures with a broken fingernail.  Oops.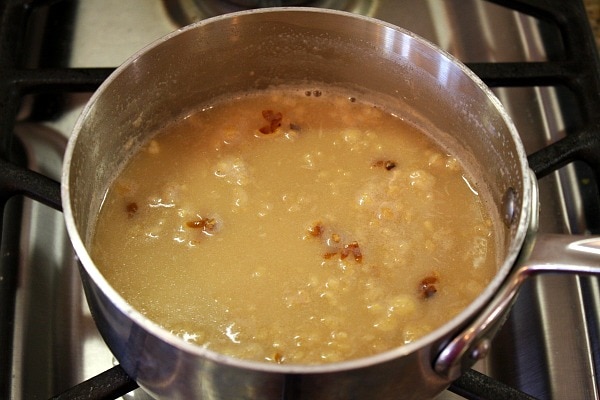 After the caramel corn sits in the almond milk for a few minutes, it will have infused all of its wonderful flavor into the almond milk.  But you don't want the popcorn in there any more.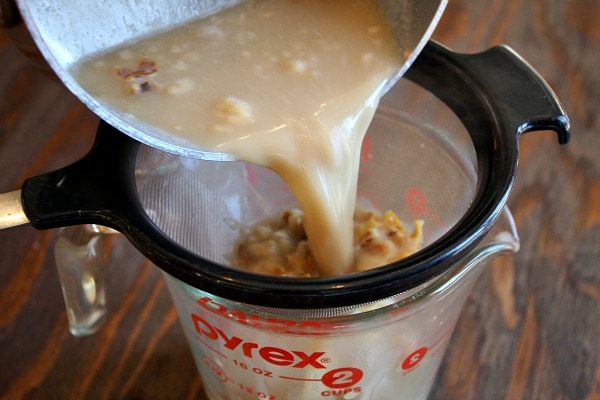 So get rid of it by pouring through a fine sieve (or strainer, for you folks who aren't into sieve-terminology).  Then you can dump that popcorn gook out.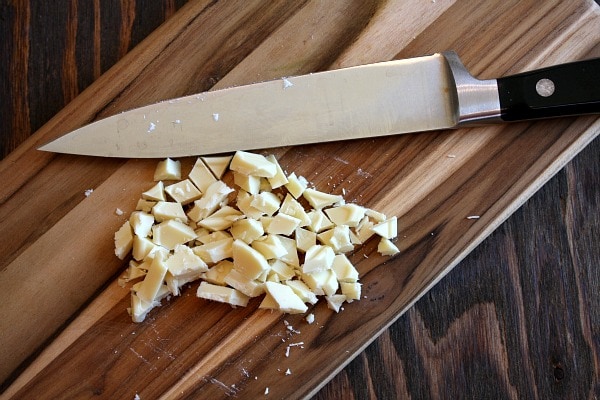 Chop up some white chocolate.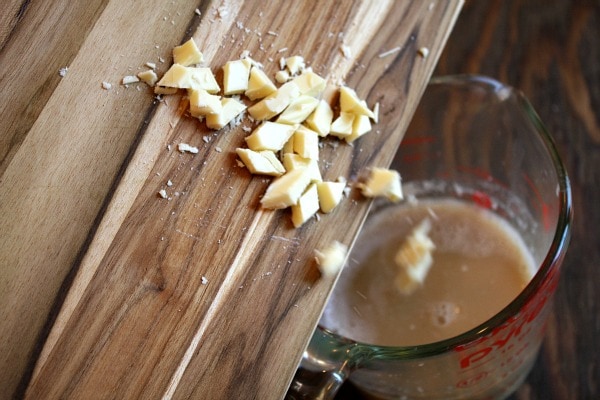 Add it to the caramel corn- infused almond milk.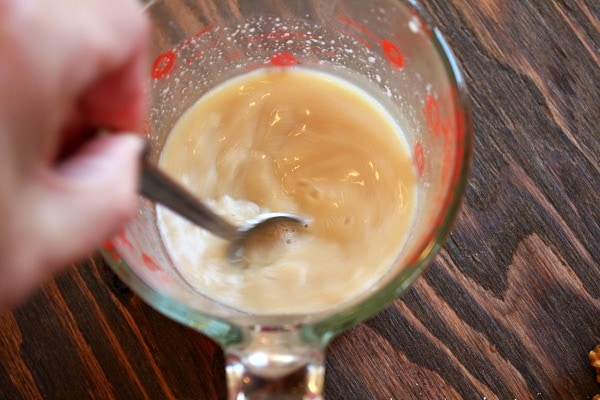 Stir it up until the white chocolate is melted and your drink is nice and smooth.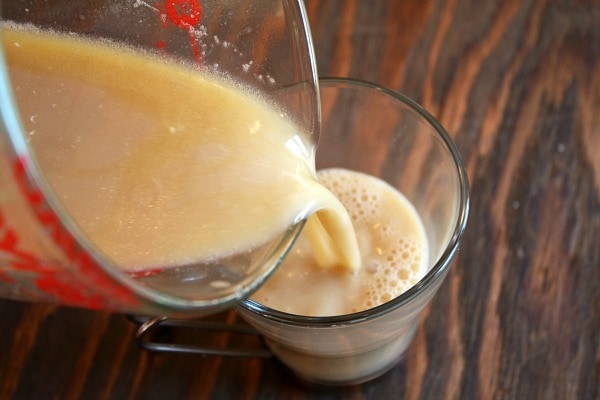 Pour it into a mug.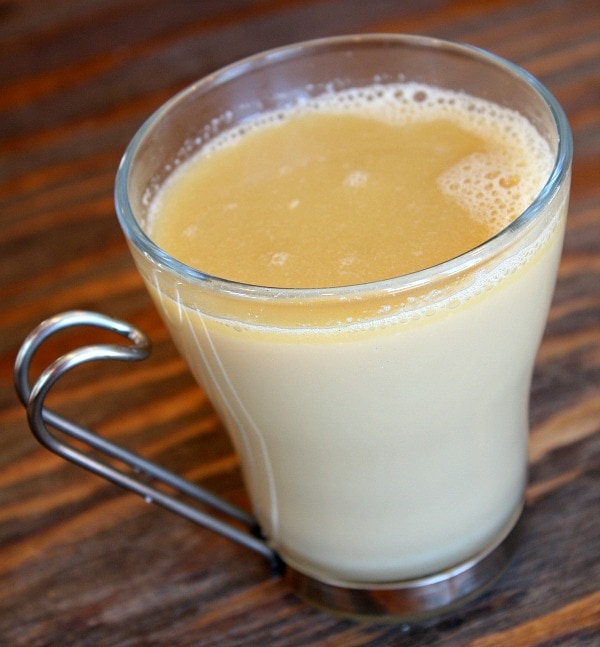 I like these clear kinda mugs so you can see what exactly is going on in there.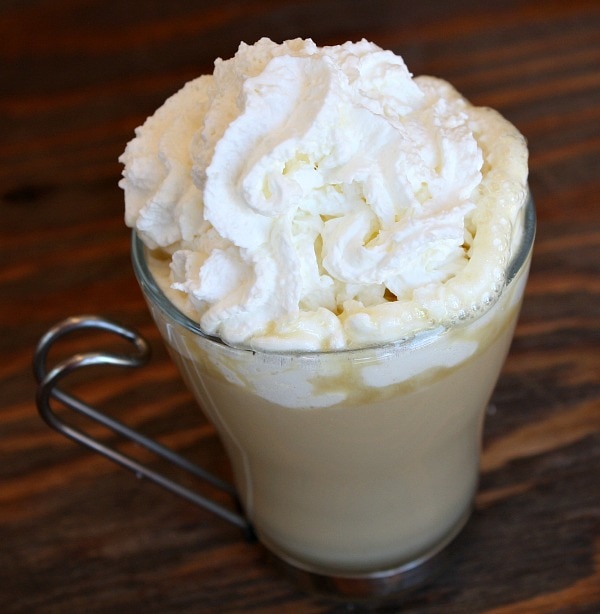 Top with whipped cream.  If you've read my blog before, you may be experiencing deja vu here with the whipped cream action.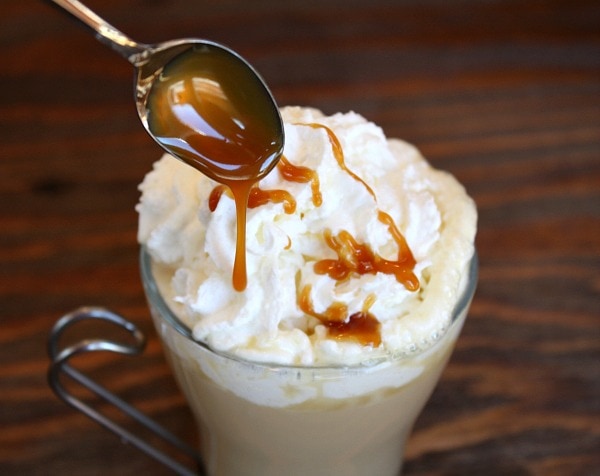 DRIZZLE real-live caramel syrup on top of the whipped cream.  I just used sundae syrup that was hidden in the back of my refrigerator.  It was hidden for reasons that might be obvious to anyone who reads my weight loss woes.  Oh well, it's just a drizzle for goodness sake.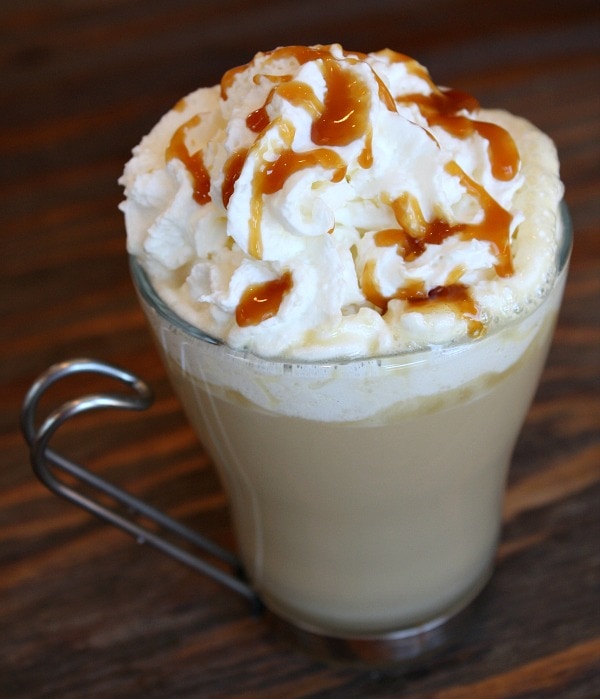 You can drink it at this point.  You'll be tempted to.  It's like drinking caramel corn in a… um… drink.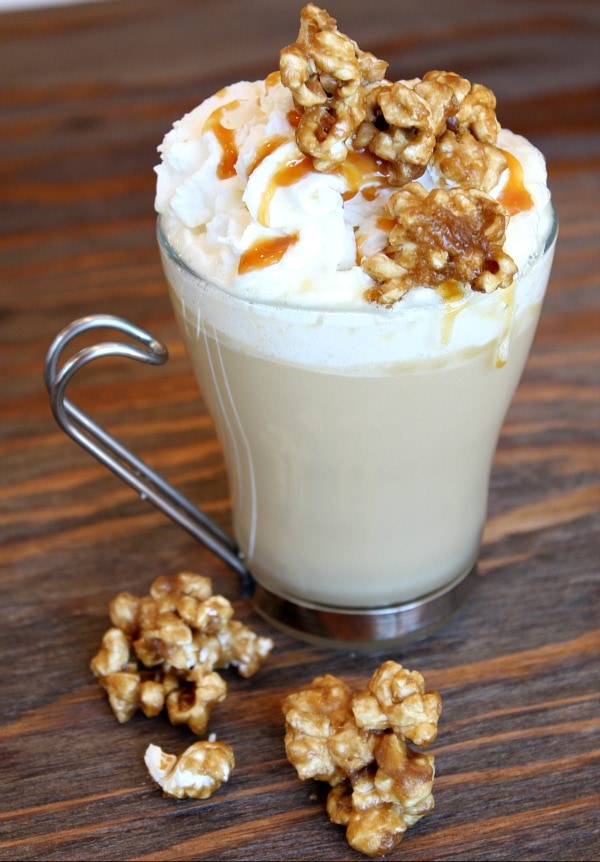 Hey, here's the best part!  Top it with some more caramel corn!  Drink and munch.  It's hot and warm and comforting and sweet.  And it's perfect and interesting enough to serve during the holidays as a special treat.
You can't use my fun recipe for your entry into the EveryDay Chef Challenge, but you can certainly create your own!   Your drink creation can have alcohol, no alcohol… it can be hot, cold… it can be frothy or frozen or blended, whatever!  The more unique and/or unexpected and festive for the holidays, the better!  Can't wait to see what you guys come up with!
Caramel Corn Hot Chocolate

Yield: 1 drink

Prep Time: 25 min

Cook Time: 3 min

Caramel Corn infused milk is paired with white chocolate in this hot and festive drink recipe...

Ingredients:

1 cup unsweetened almond milk (see *Tips below)
1/2 cup caramel corn, homemade or store-bought
1 to 2 tablespoons finely chopped white chocolate (or chips)
whipped cream
caramel sauce
additional caramel corn

Directions:

1. Heat the milk in a small saucepan until it is hot and beginning to bubble. Remove the pan from heat, add the caramel corn to the milk, stir and place a lid on the top of the pan. Let the milk absorb the flavors of the caramel corn for about 15 minutes. Pour the infused milk into a glass measuring cup or small bowl through a fine sieve that will catch all of the solids. Discard the solids.

2. If the milk is not hot to touch- go ahead and microwave it for 20 to 30 seconds to warm it up again. Stir in 1 tablespoon of white chocolate. Give it a taste to see if it has the sweetness you prefer. If not, stir in a little more of the white chocolate. Stir until the chocolate is melted and the drink is smooth.

3. Pour the caramel corn hot chocolate into a mug. Top with whipped cream, a drizzle of caramel, and a few nibbles of caramel corn. Serve with caramel corn, of course.

Tips:

*You can use any sort of milk or non-dairy milk substitute for this recipe. The almond milk works nicely because it tends to be creamier than regular milk.
Disclosure:  I have been provided with compensation and products for my task in creating an original recipe and participation as a judge in the Pacific Natural Foods EveryDay Chef Challenge.