The Great Big Pie Bake Off
Some blogging friends and I got to chatting about pie recipes one day on Twitter.  Remember the  movie "Waitress?"… all the pies with the funny names that the main character would bake up as she daydreamed of a life without her deadbeat husband?
If you haven't ever seen this movie, you simply must rent it- it's pretty hilarious.  All of the pies in the movie look delicious,  so some food blog buddies and I decided to get together and bake up a few pies from this movie   We're calling our event:  The Great Big Pie Bake Off!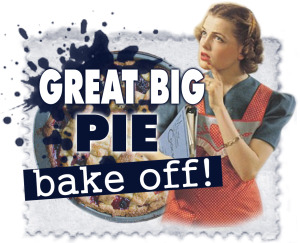 My pie recipe is called:  I Can't Have No Affair Because It's Wrong & I Don't Want Earl to Kill Me Pie
The instructions I found for this pie were a little sketchy, so I made the pie twice and adapted the recipe to make it work.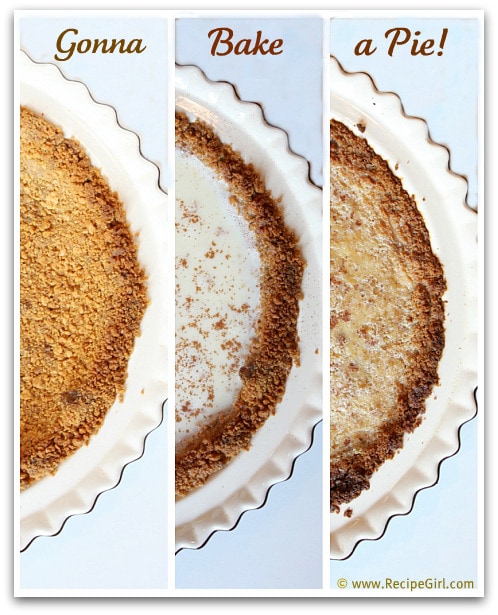 I wasn't at all certain that this pie would be a hit.  A graham cracker crust is filled with custard and baked until firm.  Toasted meringue tops it off.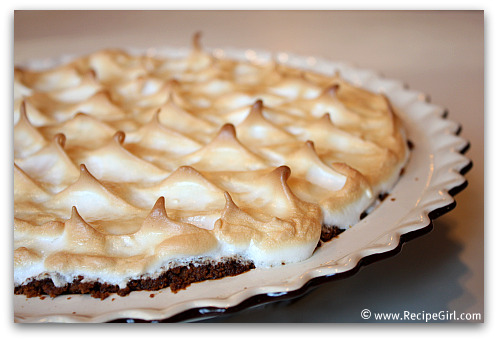 The way that it's made, part of the thick layer of graham crust migrates a  bit into the custard layer.  I was a little worried about that, but it ended up turning out just fine.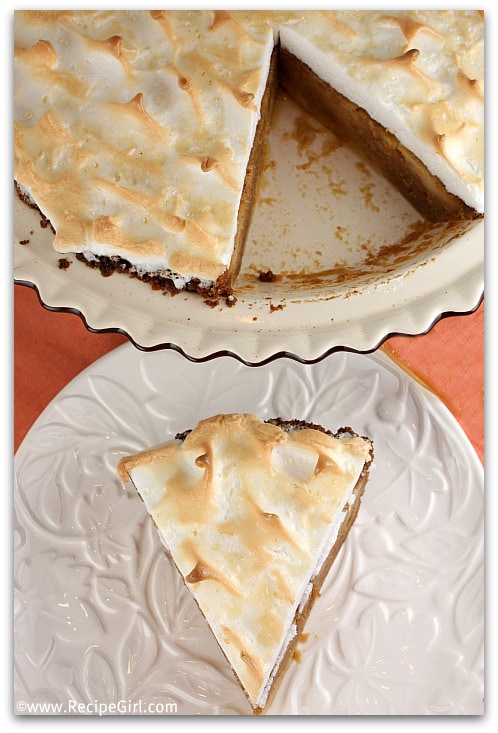 My husband's reaction after his first bite:  "Wow!  This is really, really good."  Not a super descriptive guy, I know… but it was rather good.  It's your basic custard pie that takes on a grahamy flavor of sorts with meringue on top.  My kiddo liked it too.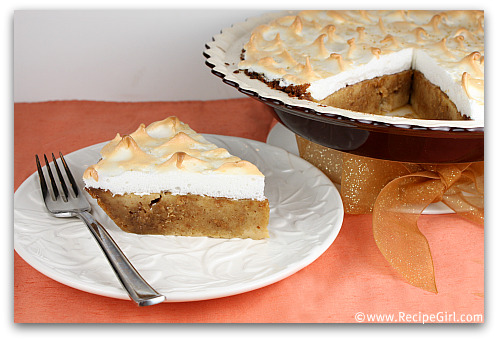 This recipe can be found here:  Waitress Pie
I can't seem to stop singing the "pie" song from the movie:
29 Responses to "The Great Big Pie Bake Off"
Leave a Comment