The Four Seasons- a trip to Austin, Texas
In the middle of Texas sits a town that oozes a funky, cool vibe, houses an abundance of amazing eateries, and offers some unique activities and shopping for the traveling family.  Austin, Texas is the place.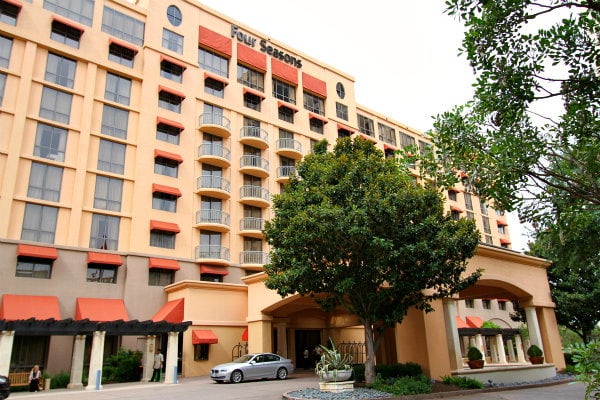 Its lively downtown area and highly regarded restaurants are just a short walk from the Four Season's Hotel and Resort.  It was the perfect place to stop for a couple of nights on my family's cross country road trip.  A little bit of luxury and pampering were just the thing we needed after two long days of driving from San Diego.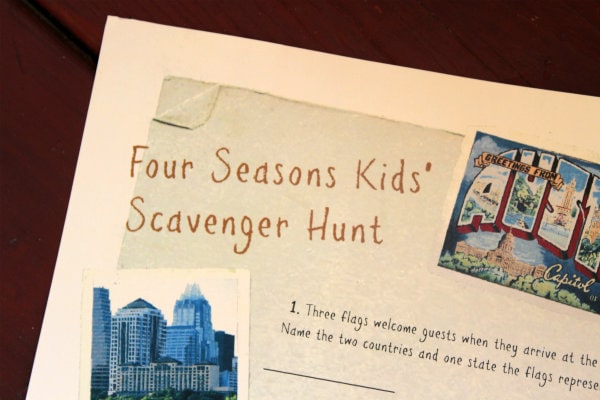 Upon arrival and check-in, my son was handed a Scavenger Hunt to complete.  It was the tool to learning a little bit more about the resort, city and state.  His eyes lit up when he was told there would be a prize for locating all of the items on the hunt.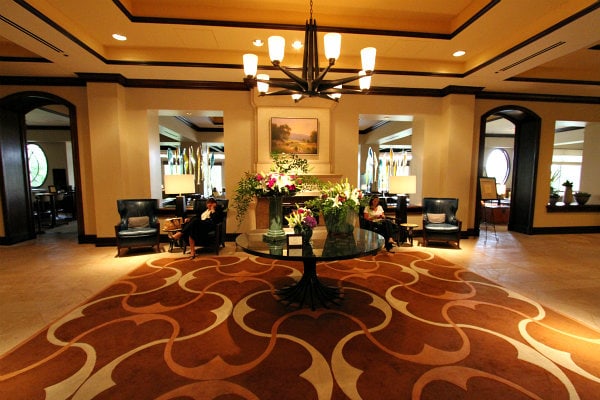 We explored the large lobby, and began looking for scavenger hunt clues.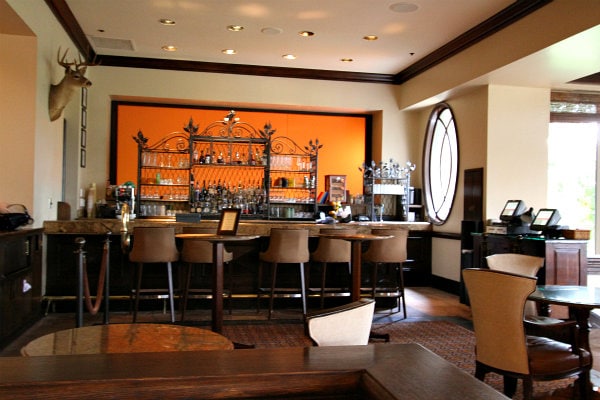 I eyed the cozy bar for future, relaxing happy-hour reference.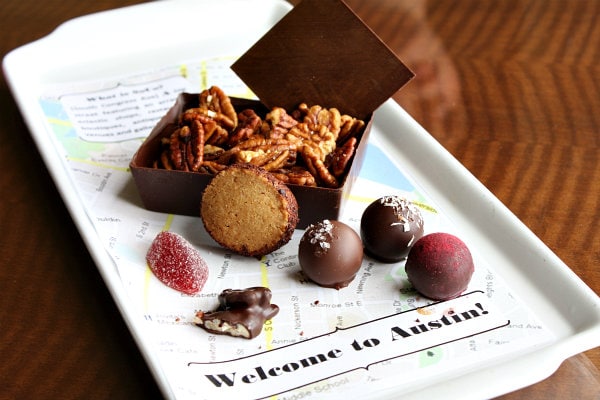 Awaiting us in our room was a much-needed sweet treat after such a long day of travel.  This is the sort of thing The Four Seasons is known for… treating guests to small surprises such as this.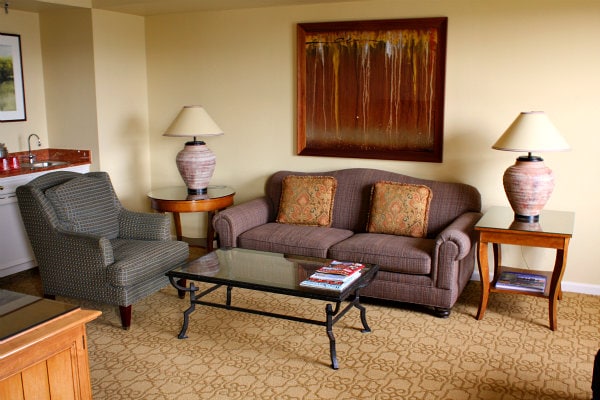 We stayed in a spacious suite with a pull-out sofa for the kiddo…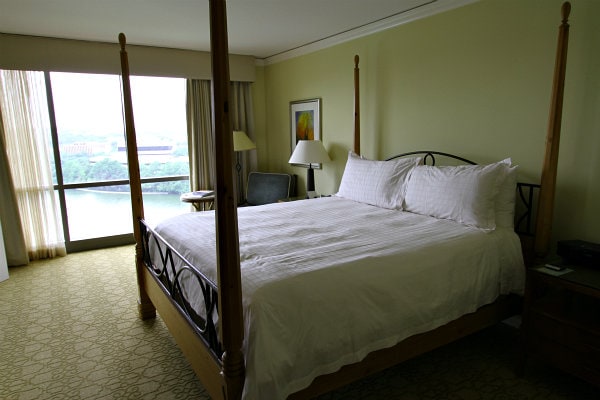 … and the most comfortable bed I've ever slept in.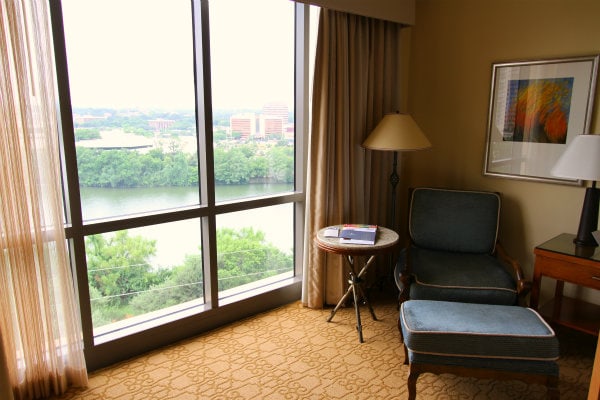 We were lucky enough to have a gorgeous view of Lady Bird Lake, which sits directly behind the hotel.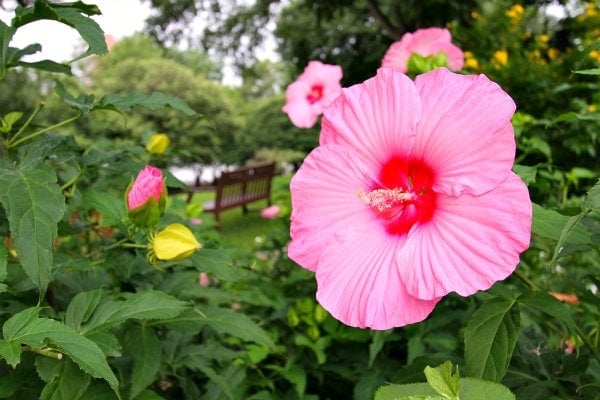 Exploring the grounds, we took in the beauty of the landscape and flowers.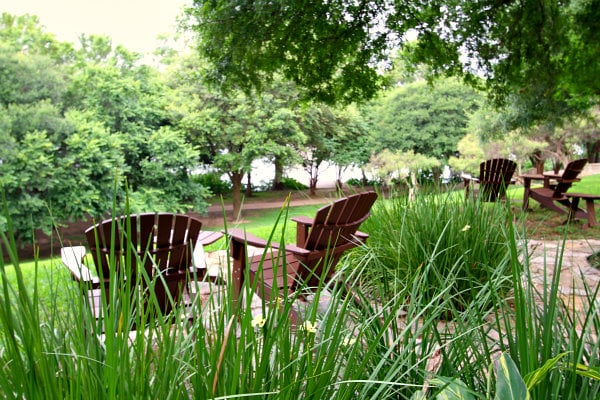 Chairs are set up everywhere, inviting you to relax and enjoy the peace and serenity of the resort.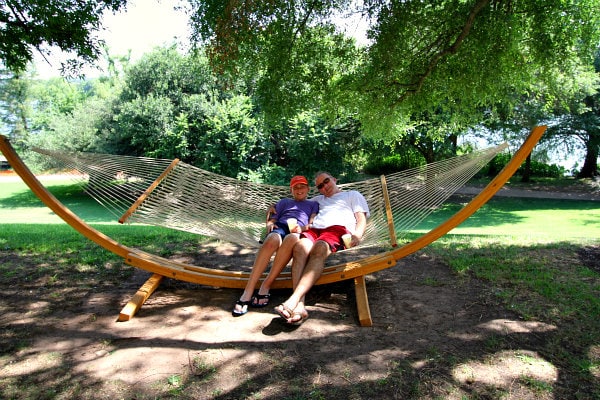 This enormous hammock on the property is large enough for two.  Snuggle up with a loved one, or hog it all to yourself.  Snoozing is optional.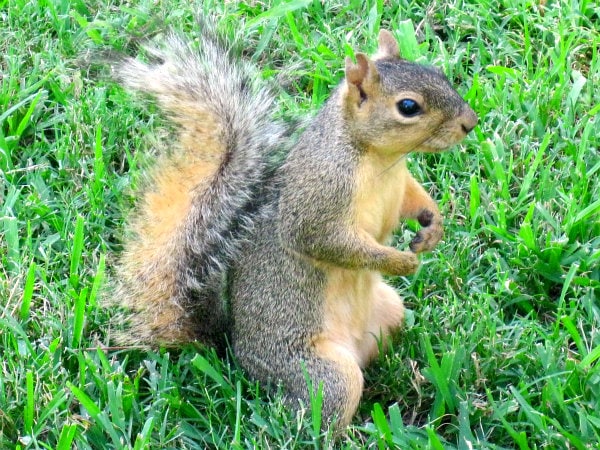 You'll see quite a few of these adorable squirrels scurrying up and around the trees.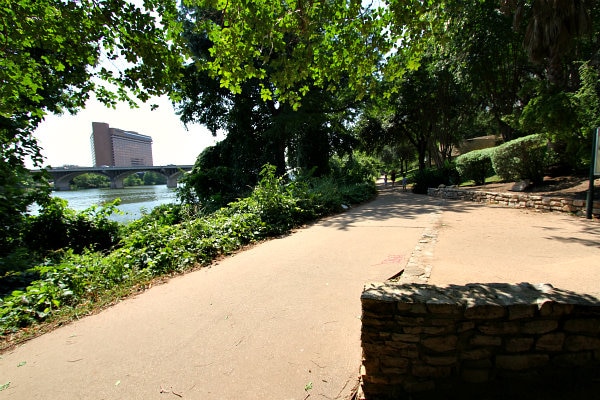 And you may even wish to go jogging or walking along this path that hugs Lady Bird Lake.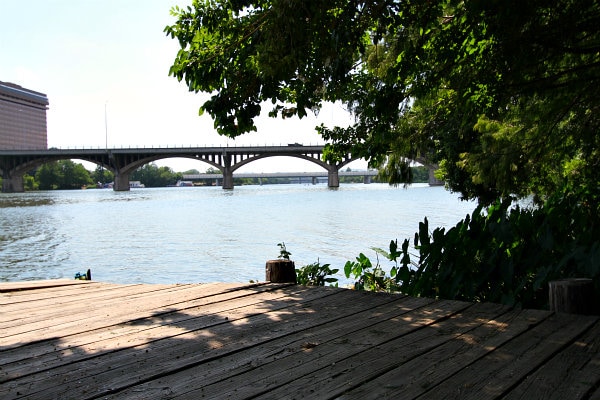 A huge bonus of staying here:  No Mosquitos!  See that bridge?  There are thousands of Mexican Free-Tailed bats sleeping under the bridge.  Stand on this platform at dusk, and you'll observe the bats swooping out from underneath the bridge to gobble up their dinner  (mosquitos).  It's really fun for the kids to watch.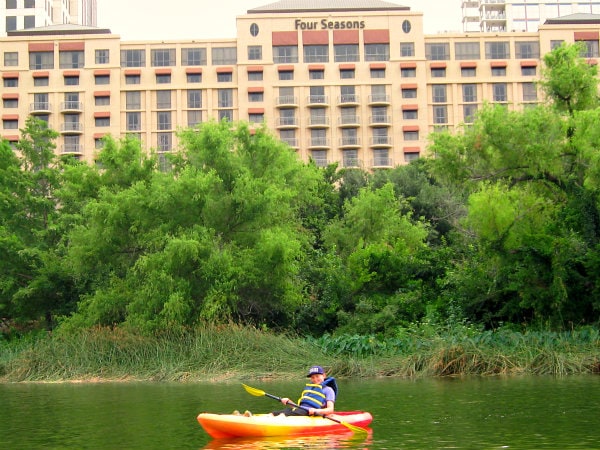 Kayak rentals are available directly behind the hotel ($10 per hour!)  We paddled underneath the bridge and could hear the bats squeaking in their sleep!
For a tour of the city, drive or walk into town and hop on a Segue Tour around the capital.  It's great fun to learn how to drive it, and it's a unique way to get around the city.  Ages 11/12 and up are good to go on a Segue.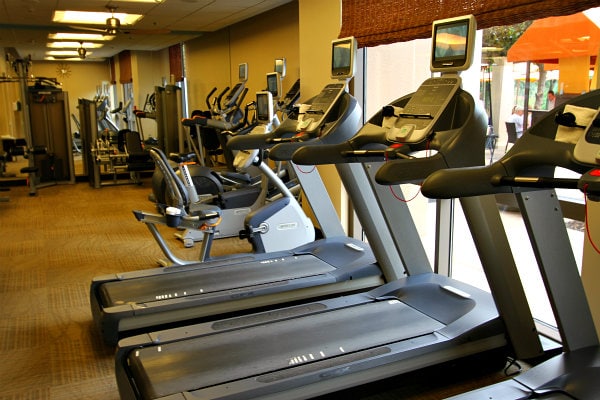 Head to the fitness center to get in a good workout and grab a piece of fruit.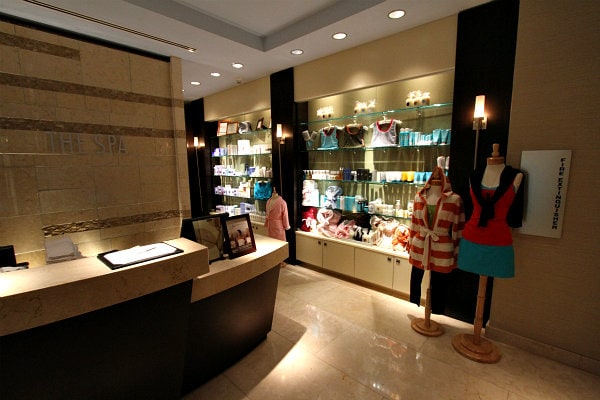 Or you may wish to relax at the spa instead.  Spa Happy Hour was offered when we were there- a discounted rate during certain hours.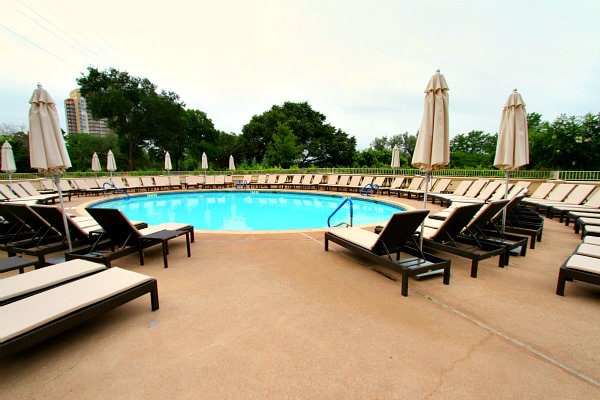 Kids go bonkers over this pool area (at least mine did).  We were only there two nights, yet we swam in the pool at least 4 times.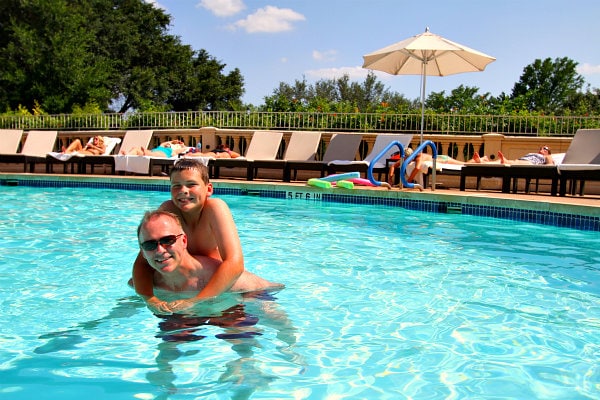 The pool area is full of floating noodles and other kid-friendly toys.  Food and drink may be ordered from a pool attendant as you relax under a shady umbrella.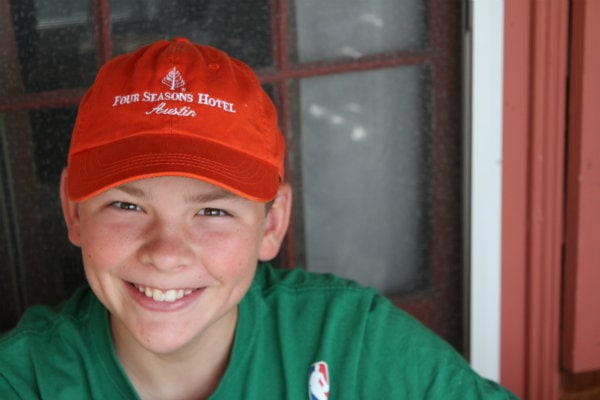 Our stay at Four Seasons- Austin was a happy and relaxing one. Scavenger hunt complete (with prize hat on head), we were ready to continue on our journey. Goodbye cozy bed, irresistible food, flying bats, refreshing pool and fun city.
For details on all of the FOOD we tried in Austin, please visit this post.
Disclosure: Four Seasons Hotel in Austin hosted me and my family as their guests. I was not paid to write this post. All opinions shared are my own.
11 Responses to "The Four Seasons- a trip to Austin, Texas"
Leave a Comment