Apple Pie Bars (For Fall)
If you've ever been to San Diego, you'll probably agree that it's a little bit of a dreamy place… warm-ish weather all year long, palm trees gently swaying on the horizon, year-round Farmer's Markets & herb gardens, lots of great beaches, and jaw-dropping sunsets. The down-side to living in such a beautiful place… we don't really have seasons, per se. The weather does cool down come October but not really more than about 10 or 20 degrees, and the leaves begin to fall off the trees but they don't really turn the autumnal colors that you see in other areas of the country. Luckily, we can drive just an hour to the local mountains of Julian to experience the change of seasons and pick apples along the way.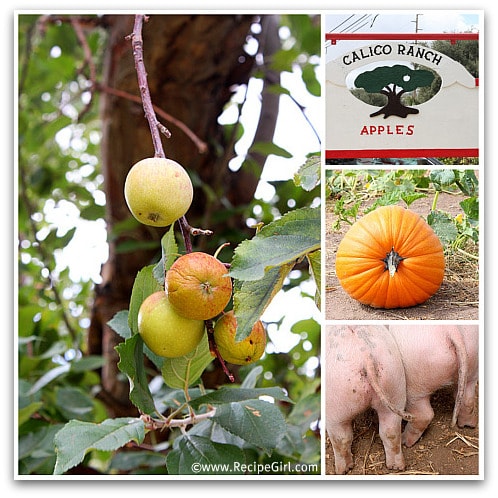 We look forward to our family's annual apple-picking trip. My son marches around the orchard picking everything he can reach, and we come away with several pounds of apples that are fit for baking up a storm. A stop at the Pumpkin Farm on the way home adds to the fun. Ride home discussion revolves around what Mom is going to make with all of those apples. My first apple baking project of the season: Apple Pie Bars.
Here's the How-To:
A spiced-up shortbread crust is pressed into the bottom of a 12×17-inch rimmed pan (a half sheet pan) & baked until golden.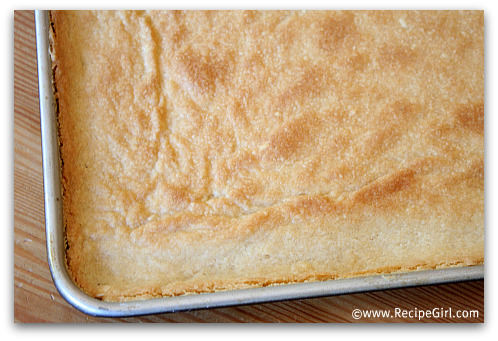 6 pounds of apples are sauteed in butter, sugar and spices until lightly caramelized, then spooned onto the baked crust.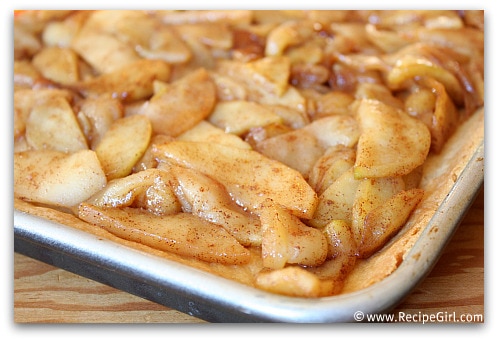 An oat topping is pressed on top.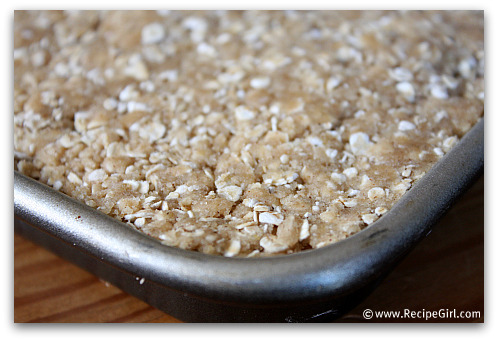 The whole thing is baked until browned, and cut into bars when cool.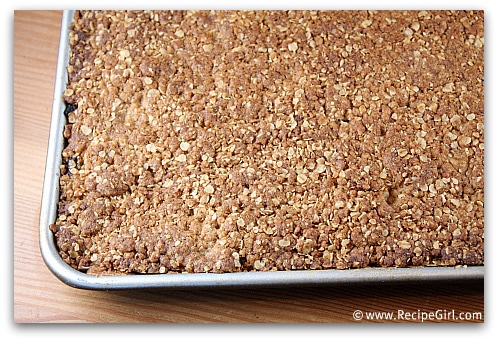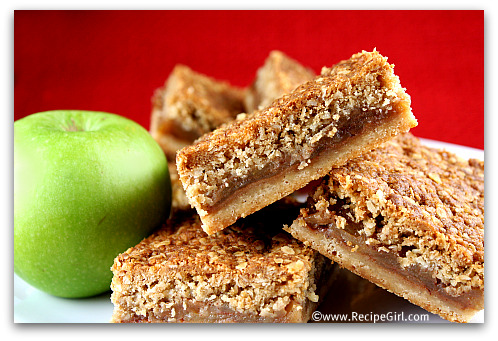 Hope you're hungry, cause this recipe makes a whopping four dozen bars!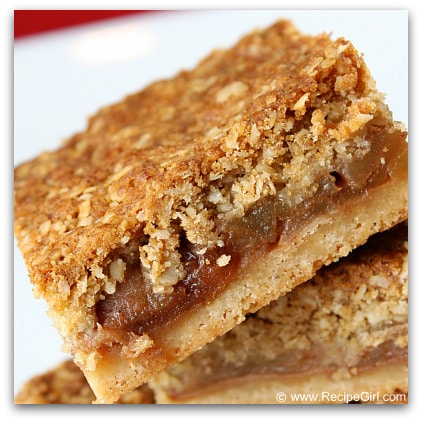 And they truly taste… just like apple pie. Eating these helps bring a bit of fall to an (otherwise) dreamy place to live.
This recipe can be found HERE.
———————————————————————
Check out these bloggers, who are also writing about fall:
A Southern Grace: Fragrant Fresh Apple Cake
Bittersweet: Chai Latte Persimmon Muffins
Sweetnicks: Pumpkin Spice Pancakes
Food Blogga: Fresh Fig Cake
Phe/MOM/enon:  Maple Pecan Scones
49 Responses to "Apple Pie Bars (For Fall)"
Leave a Comment