This dish is gluten-free adaptable- see tips below the recipe…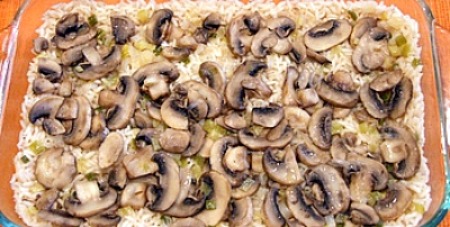 Baked Mushroom Rice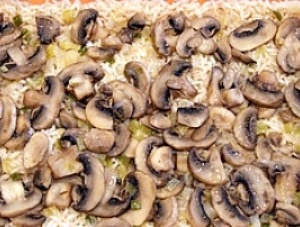 This very simple to throw together rice dish is stress-free since it baked up in the oven and not on the stove. The sherry gives it a unique flavor that you'll love but the kids won't detect. It's one of my favorites...
Yield:
6 Servings
Prep Time:15 min
Cook Time:45 min
Ingredients:
1 cup white rice, uncooked
1/2 cup green onions, sliced
1 Tablespoon butter
8 ounces fresh mushrooms, thinly sliced
1 1/2 cups chicken broth
1/2 cup dry sherry
1 teaspoon salt
1/2 teaspoon pepper, freshly ground
Directions:
1. Preheat oven to 375 degrees F.
2. Butter 7x11" baking dish (or similar size) and pour in uncooked rice.
3. In a medium saucepan, sauté green onions in butter until softened. Add mushrooms and continue to sauté until mushrooms are softened. Pour in chicken broth, sherry, salt, and pepper. Bring to a boil, remove from heat and pour over rice in baking dish.
4. Cover dish and bake for 25-30 minutes.
Tips:
*If you are preparing this as a GLUTEN FREE recipe, make sure the brand of chicken broth you have purchased is designated as GF.
Nutrition:
Nutritional Information per serving:
Serving size: 1/6th of the recipe
Calories per serving: 126
Fat per serving: 2.5g
Saturated Fat per serving: 1.3g
Sugar per serving: 1g
Fiber per serving: 1g
Protein per serving: 4g
Cholesterol per serving: 5mg
Carbohydrates per serving: 17g
WW POINTS per serving:
Points Plus Program: 3 Old Points Program: 3