Baked Pumpkin Doughnuts are a delicious fall sweet breakfast treat.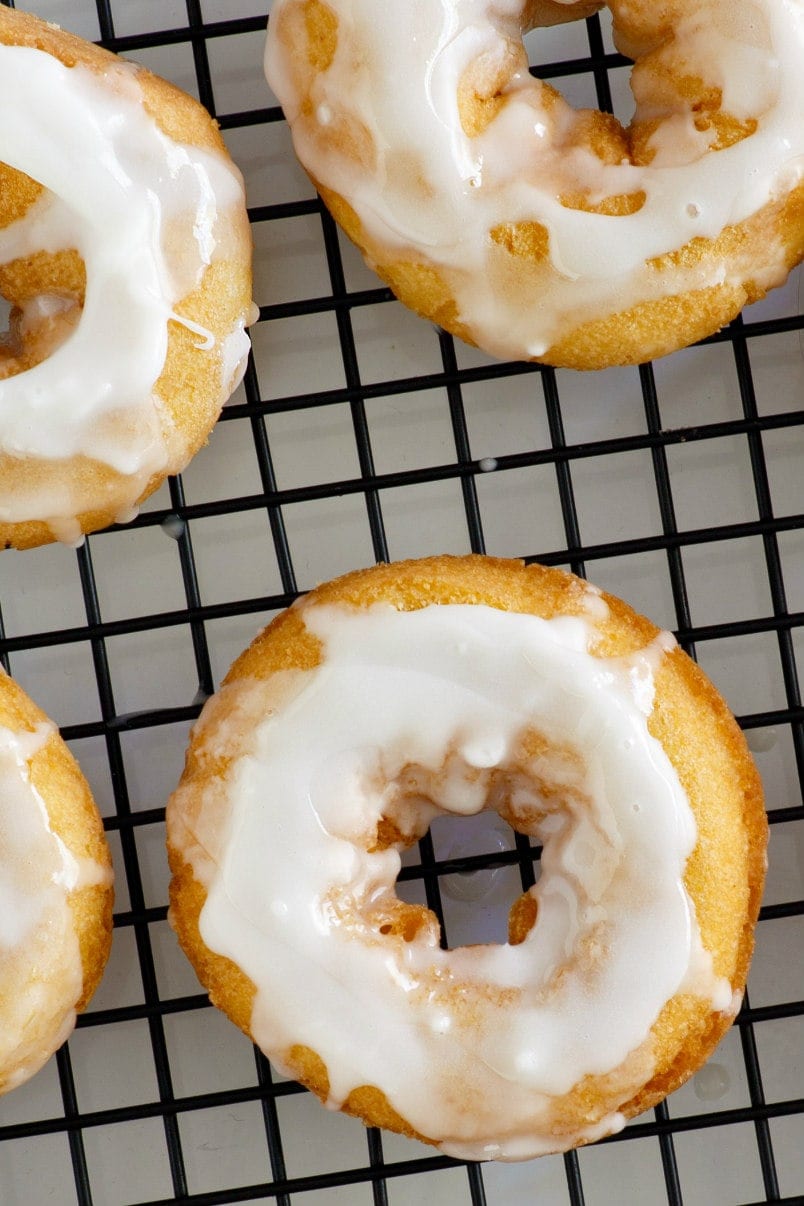 How do you make homemade donuts in the oven?
There's nothing like a good, fried doughnut topped with rich, sugary glaze from a donut shop. But donuts can be baked in the oven too! It's a good way to lighten up this decadent breakfast pastry.
If you really want them to look like nice, round donuts, it's best to have a couple of donut pans on hand. You can order them on Amazon (or look for them at a store like Bed, Bath & Beyond). They're only $13.50 for two pans. I use mine quite often!
You'll mix up the batter for these baked pumpkin doughnuts and pipe the batter into the cavities in the donut pans. They'll bake up nice and round, and they turn out like cake doughnuts.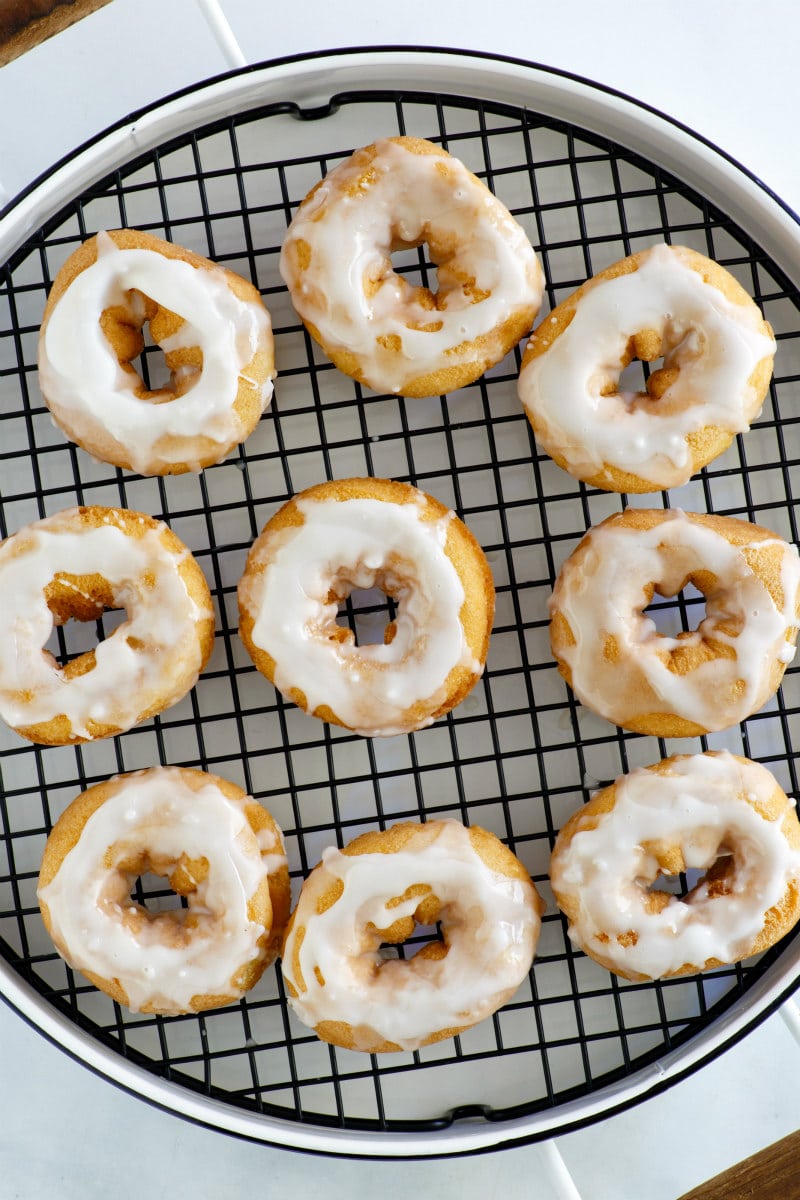 How do you make glaze for donuts?
After your donuts have finished baking, it's important to let them cool for a bit. The glaze for these baked pumpkin doughnuts is super simple. It's just a mix of powdered sugar, vanilla and milk. And it's just enough to add a sweet little something to the tops of these donuts.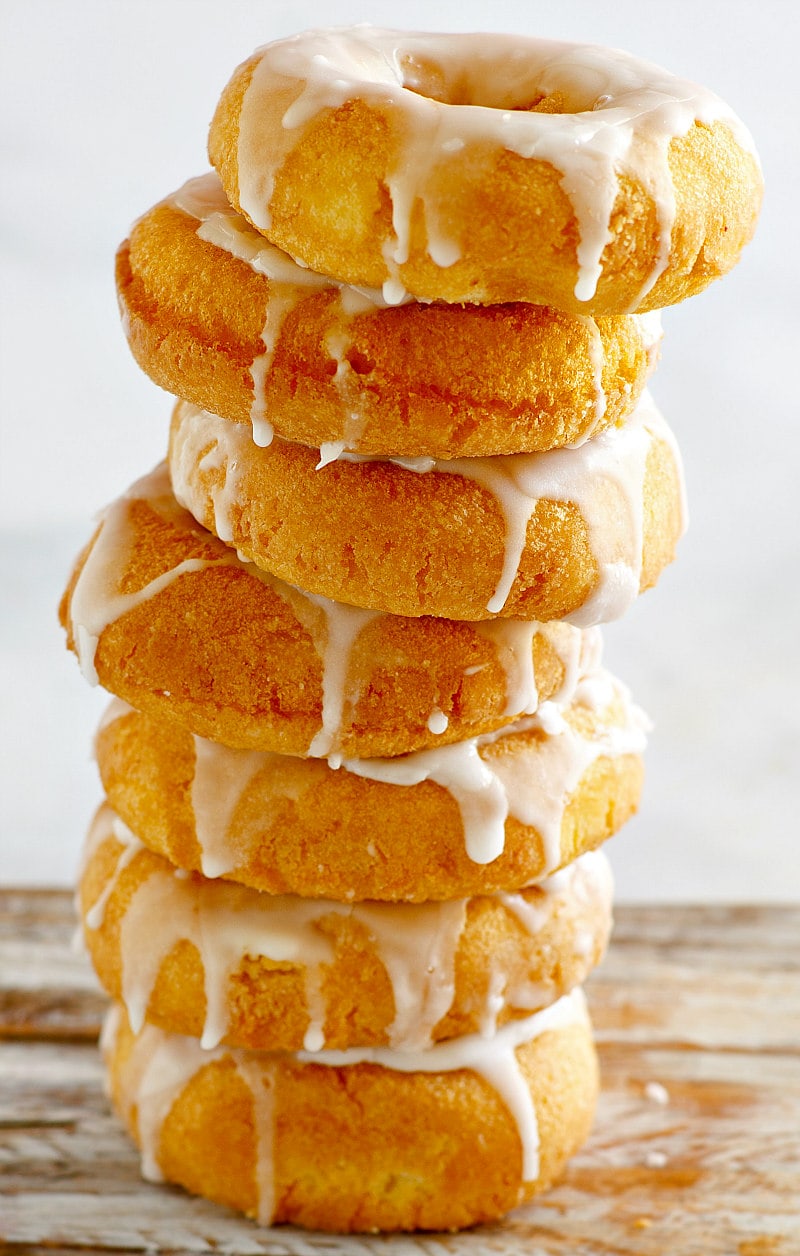 It's crazy to think that you can actually eat a doughnut if you're on the Weight Watchers WW plan, but you can! You will find a link to WW Points on the recipe card at the end of this post. These are baked, so they have not been submerged in hot oil like most doughnuts! Go light on points on the day you'd like to treat yourself, and you can count one of these Baked Pumpkin Doughnuts. It's totally worth it!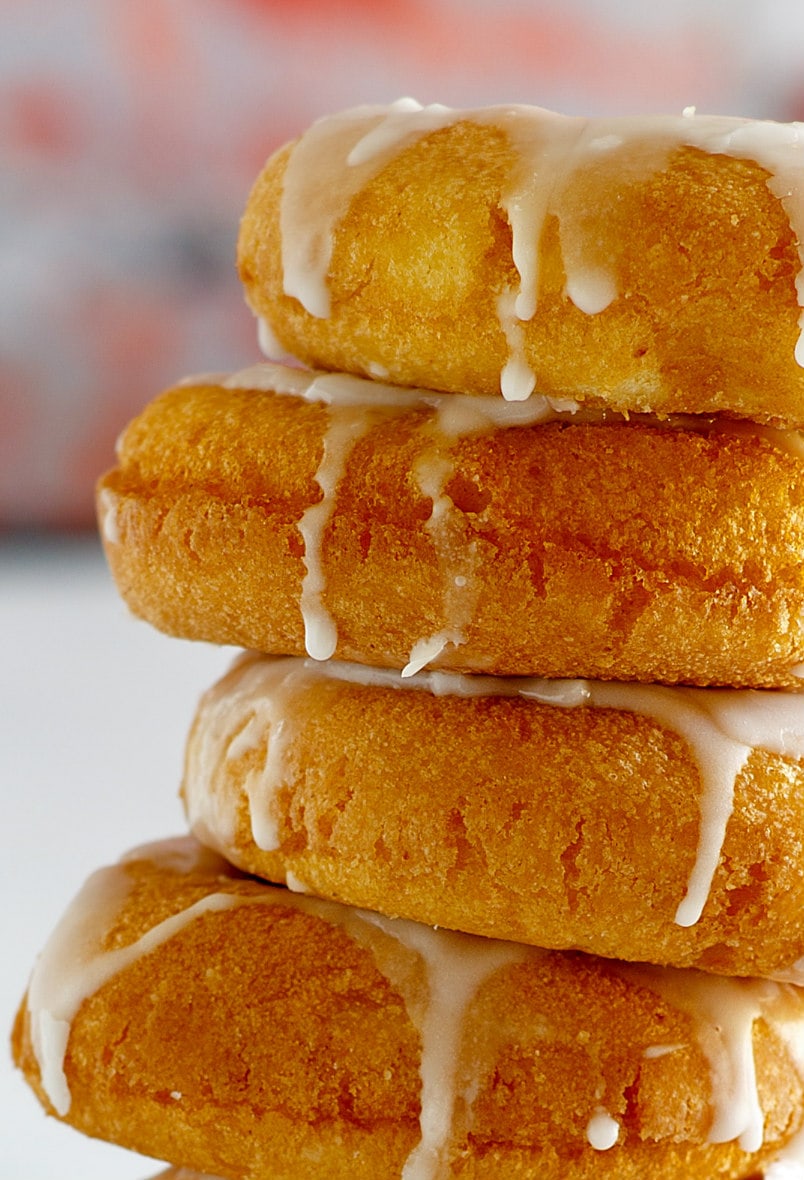 Is there a difference between Doughnuts and Donuts?
I've always wondered why there is a difference in how people spell doughnut vs. donut! There is no difference between a doughnut and a donut. It's just the spelling. "Doughnut" is the official dictionary spelling of the word, and it's the way you'll more likely to see it spelled across the United States and internationally.
"Donut" is the shortened, "lazy" spelling of the word. It's not necessarily an incorrect spelling of the word but it's less common than it's counterpart.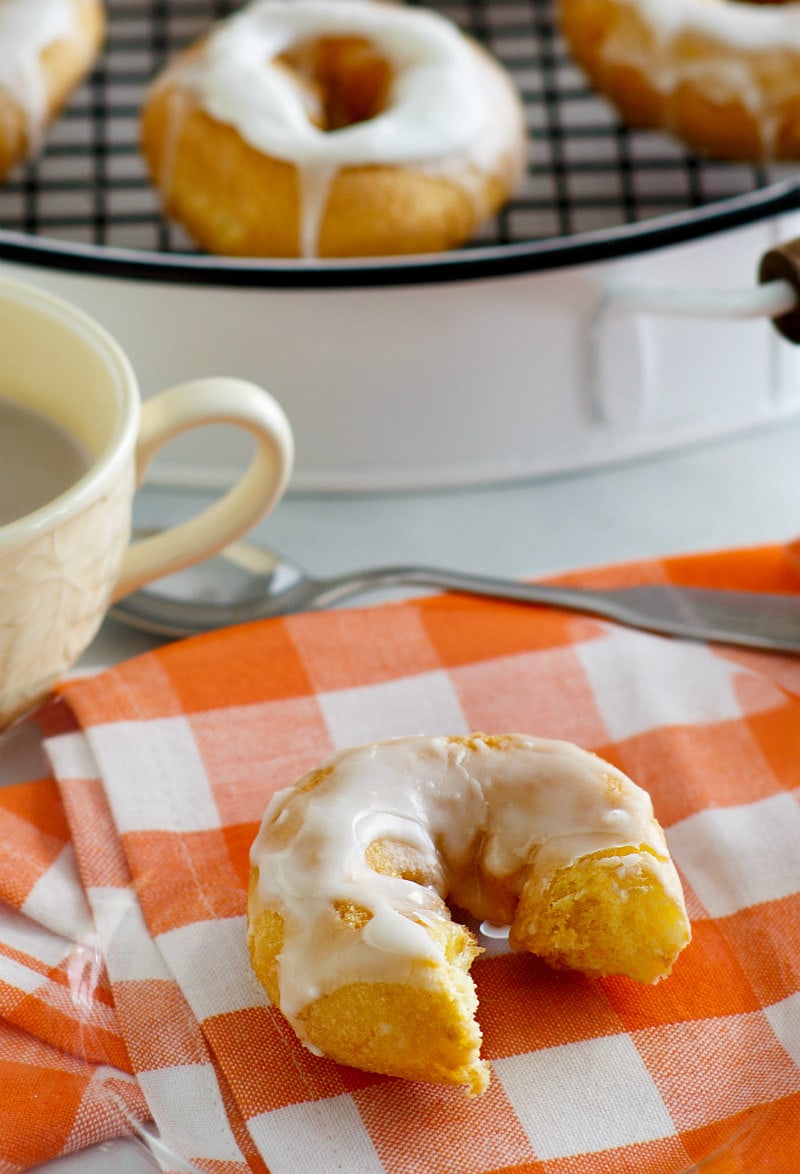 Try baking these for your next fall breakfast!
If you're looking for more delicious fall breakfast treats, you might also like to try my Pumpkin Steel Cut Oats or this Apple Puff Pancake. Gingerbread Pancakes, Spiced Apple Waffles and Pumpkin Granola are great breakfast recipes for fall too!
Baked Pumpkin Doughnuts
Love this fall-themed doughnut recipe for fall mornings!
Recipe Details
Ingredients
DOUGHNUTS:
2

cups

all purpose flour

½

cup

packed light brown sugar

1½

teaspoons

baking powder

1½

teaspoons

pumpkin pie spice

½

teaspoon

salt

¼

teaspoon

baking soda

½

cup

canned unsweetened pumpkin puree

2

large

eggs

¼

cup

nonfat milk

¼

cup (½ stick)

butter,

softened
ICING:
1

cup

sifted powdered sugar

¼

teaspoon

vanilla extract

3 to 4

teaspoons

nonfat mik
Instructions
Preheat oven to 375°F. Spray two donut pans with nonstick spray.
PREPARE THE DOUGHNUTS:
In a medium mixing bowl, whisk together the flour, brown sugar, baking powder, pumpkin pie spice, salt and baking soda. Add the pumpkin, eggs, milk, and butter; beat with an electric mixer on low speed until combined.

Spoon the mixture into a pastry bag fitted with a large tip with a 1/2-inch opening. Pipe onto donut pans. Bake 10 minutes, or until golden brown. Cool the doughnuts on a rack over waxed paper.
PREPARE THE ICING:
In a small mixing bowl stir together the powdered sugar and vanilla. Stir in enough milk to make a smooth icing of glazing consistency. Spoon the icing over the doughnuts.
Nutrition
Serving:
1
doughnut
,
Calories:
202
kcal
,
Carbohydrates:
36
g
,
Protein:
3
g
,
Fat:
4
g
,
Saturated Fat:
2
g
,
Cholesterol:
41
mg
,
Sodium:
172
mg
,
Potassium:
125
mg
,
Sugar:
19
g
,
Vitamin A:
1760
IU
,
Vitamin C:
0.4
mg
,
Calcium:
50
mg
,
Iron:
1.4
mg