This Better Than Robert Redford recipe has been around for a very long time!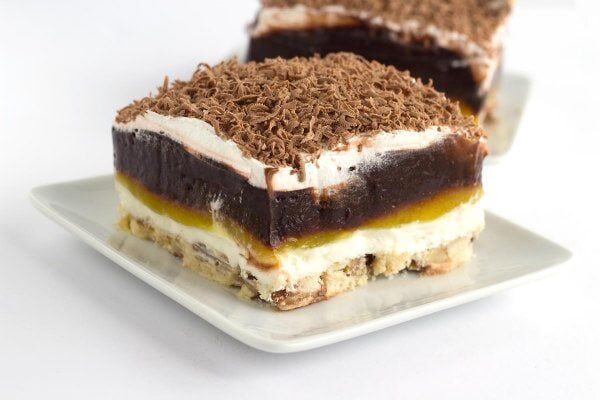 I remember my mother making this when I was in high school.  So somewhere along the line, someone created this recipe and they thought it was so delicious that they dubbed it as "Better Than Robert Redford."
I guess Robert Redford was kind of a big deal back in the day.  I'd personally call it "Better Than George Clooney."  I'm sure everyone has their own version.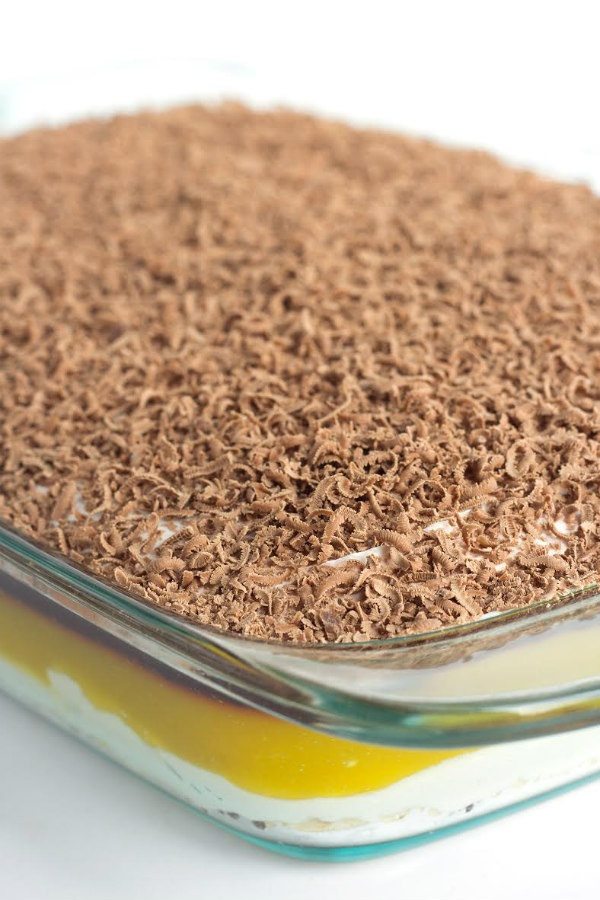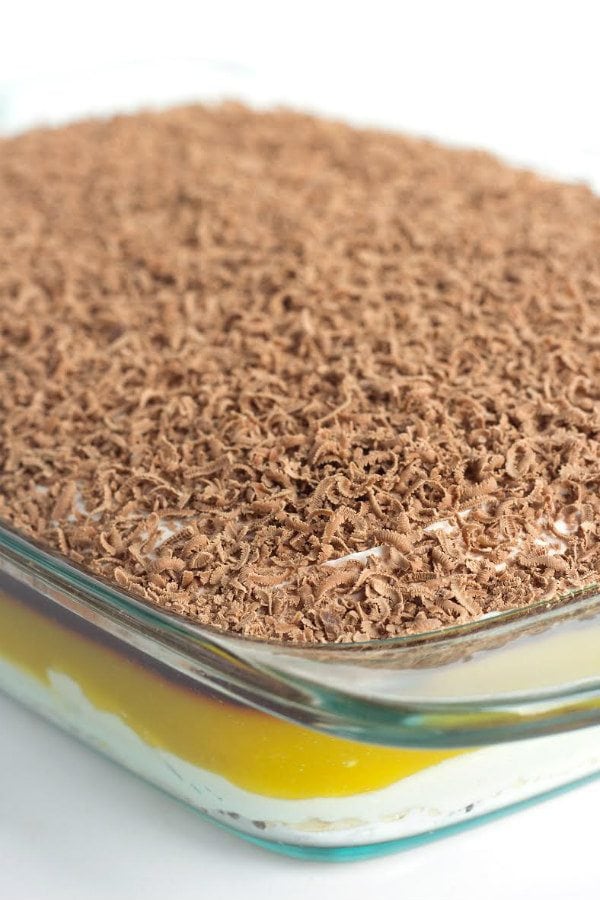 It's a simple layered dessert with a pecan shortbread crust.  The layers are made of of pudding and a creamy no-bake cheesecake layer.  If things like instant pudding and Cool Whip aren't your thing, then this is not the dessert for you.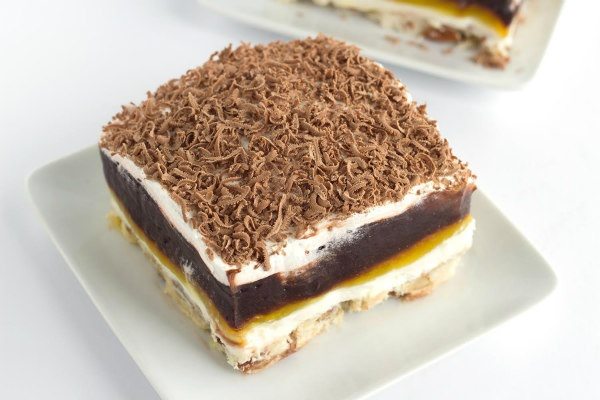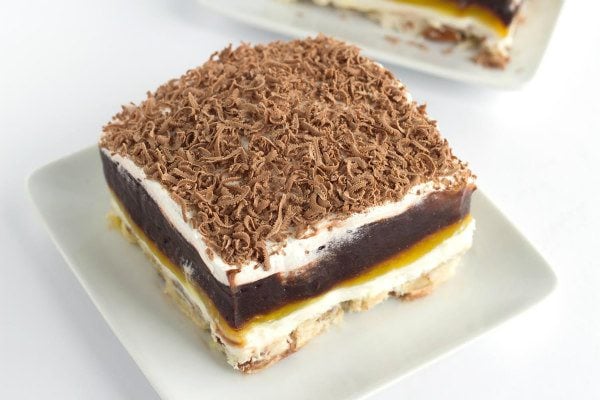 I must say… I served this recently at a summer barbecue, and every single bite was eaten up rather quickly.  It's an easy dessert recipe that everyone seems to love.
Better Than Robert Redford
Yield:
12 servings
Prep Time: 25 minutes
Cook Time: 15 minutes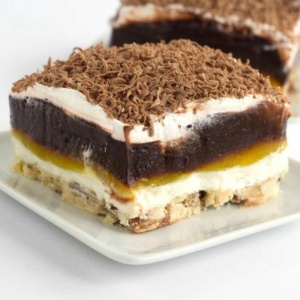 Ingredients:

1 cup all-purpose flour
1/2 cup (1 stick) salted butter, softened
1 cup finely chopped pecans
One 8-ounce package cream cheese
1 cup granulated white sugar
One 9-ounce tub Cool Whip
Two 3.4-ounce boxes instant vanilla or French Vanilla pudding (prepare it as directed on the package)
Two 3.4-ounce boxes instant chocolate pudding (prepare it as directed on the package)
One grated milk chocolate bar

Instructions:

Preheat oven to 350 degrees F.
Prepare the crust: In a medium bowl, mix together the flour, butter and pecans. Press into a 13x9-inch baking dish and bake 15 to 20 minutes, until set and lightly browned. Let the crust cool completely.
Prepare the filling: In a small bowl, use an electric mixer to beat the cream cheese with the sugar until smooth. Fold in half of the Cool Whip.
Spread the cream cheese mixture over the cooled crust. Then spread the vanilla pudding. Then spread the chocolate pudding. Spread remaining cool whip on top.
Sprinkle with grated chocolate and serve. Or refrigerate and serve later.  It's best if served the same day it's made.
SOURCE: RecipeGirl.com (recipe given to me wayyyy back in high school)