Here's a super simple and delicious recipe for Butterscotch Pudding.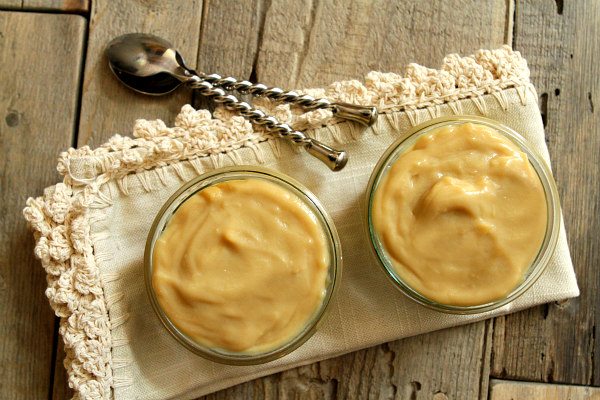 I can't even believe it has taken me this long.  I mean… butterscotch pudding is pretty much one of my most favorite desserts to eat in the ENTIRE WORLD… and I just made it homemade for the first time last week.  Phew.  It's good.  This recipe is a keeper.  I'll be making it again and again and again!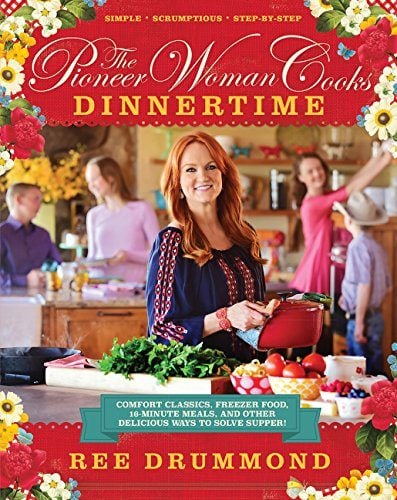 I have been meaning to make this recipe for the past 5 MONTHS!  It comes from the newest book by Ree Drummond-  The Pioneer Woman Cooks: Dinnertime.  Ree is a super sweet friend of mine.  She started blogging right about the time that I did 10 years ago… and we have been friends for a good many years now.  It's so neat to see her career to take off- now she's a sought-after celebrity!  I love her newest book.  It's similar to her others with beautiful photos of her ranch life with family and step-by-step photos of recipes.  I've bookmarked to make: some of the delicious breakfast Egg Scrambles, Ginger Steak Salad, Chicken Taco Salad, Cheesy Cauliflower Soup, Salisbury Steak, Red Wine Pot Roast, Chow Mein, Quick Fudge and the Quick and Easy Apple Tart.  I also really love her chapter on Freezer Foods- things like Ready-to-Go Meatballs, Chili and Baked Ziti!  This is a great cookbook to have in your collection.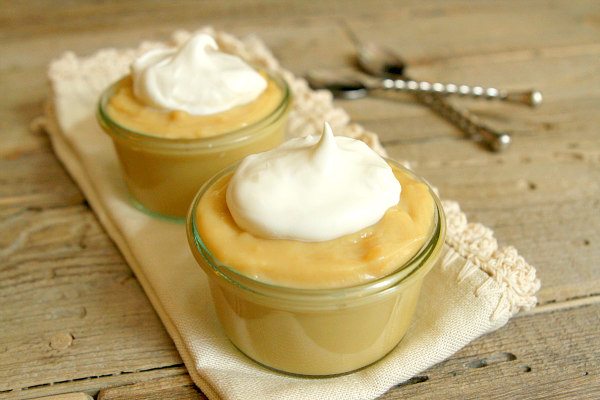 This recipe takes all of about 20 minutes to make.  It couldn't be simpler.  And it turns out absolutely perfect!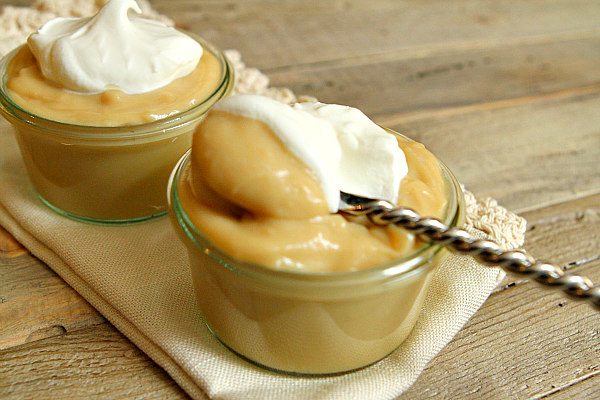 And by "perfect," I mean creamy and sweet and totally butterscotchy.  My Mom used to make the stuff from the box, which is when I fell in love with butterscotch pudding, but making it homemade is infinitely better.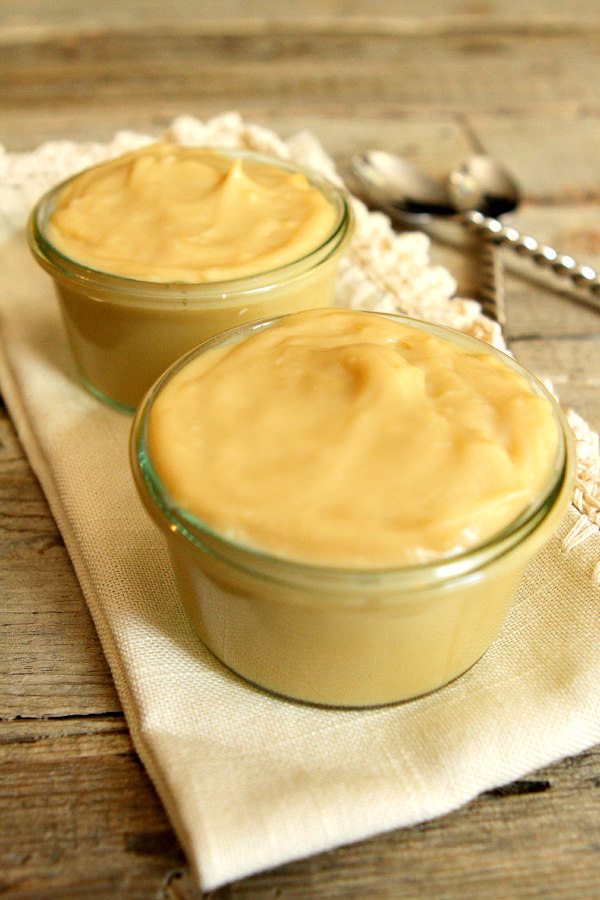 We liked ours with a little bit of whipped cream, but I can attest to the fact that eating it plain and simple works out just fine too.
Butterscotch Pudding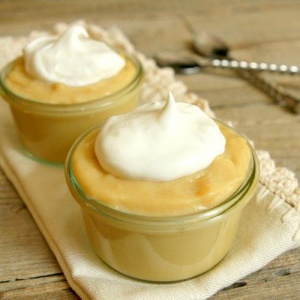 Yield:
6 to 8 servings
Prep Time:20 minutes
Cook Time:8 minutes
Ingredients:
1 1/2  cups brown sugar
1/4 cup cornstarch
1/2 teaspoon salt
3 cups whole milk
4 large egg yolks
2 tablespoons butter
unsweetened whipped cream, for serving
Directions:
In a medium saucepan, gently whisk together the sugar, cornstarch and salt.  Pour in the milk and egg yolks; whisk to combine, and stir the together over medium heat.  Continue to whisk... it will look like not much is happening for 3 to 4 minutes... but soon it will be bubbling away!  Cook, stirring, while the mixture thickens.  Once it seems like it has a nice, thick texture for pudding- pull it off the heat and stir in the butter.
Spoon the pudding into small glasses or dishes and chill for at least 2 hours.  Top with whipped cream before serving.