Great flavor combo: Apple Butterscotch Bread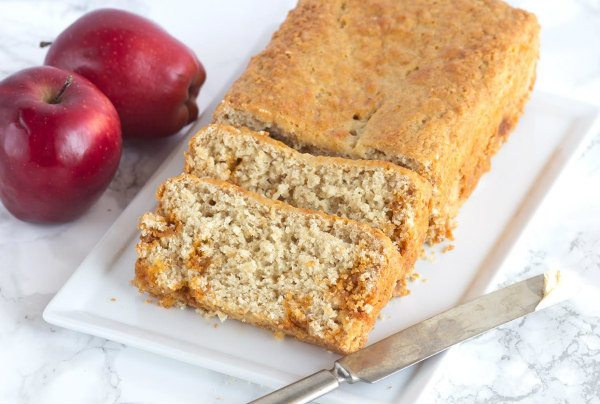 I sent this bread on a camping trip with my husband and son's Dad/Son Indian Guide tribe. According to my husband, it was devoured immediately. They loved it, and it is simple to make too.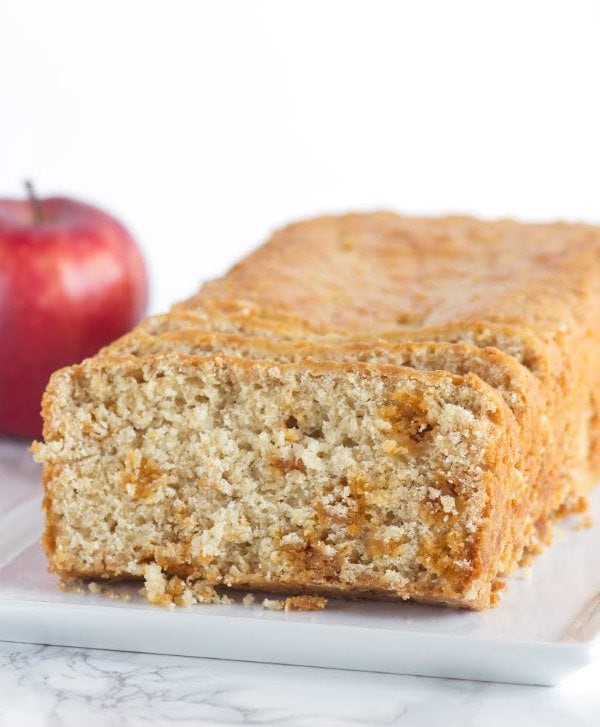 Apple Butterscotch Bread
Yield:
1 loaf (12 servings)
Prep Time: 15 minutes
Cook Time: 55 minutes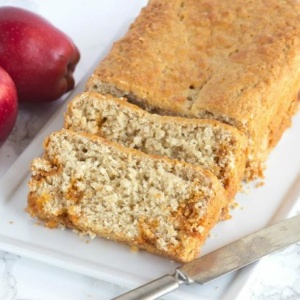 Ingredients:

2 cups biscuit mix (such as Bisquick)
1 cup quick-cooking oats
3/4 cup granulated white sugar
1 teaspoon baking powder
1/4 teaspoon salt
1/2 cup butterscotch chips
1/3 cup milk
1 tablespoon orange juice
1 large egg
1 cup applesauce

Instructions:

Preheat oven to 350 degrees F. and grease and flour one loaf pan.
In a large bowl, stir together the biscuit mix, oats, sugar, baking powder and salt. Add the butterscotch chips.
In separate bowl, combine milk, orange juice and egg. Stir into the dry mixture. Add applesauce; beat vigorously by hand for 30 seconds until well combined.
Spoon into pan and bake for 50 to 60 minutes, until toothpick placed into the center of the loaf comes out clean. Cool before slicing.
SOURCE: RecipeGirl.com