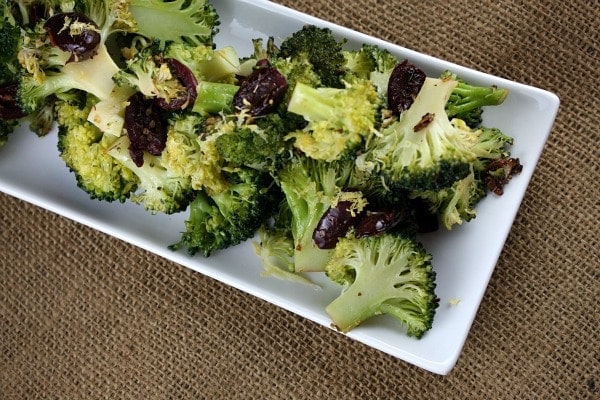 Broccoli with Black Olives, Garlic and Lemon
Yield:
6 servings
Prep Time: 20 min
Cook Time: 12 min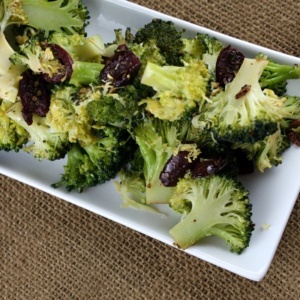 Ingredients:

1 1/2 pounds broccoli crowns
1/3 cup extra-virgin olive oil
1/3 cup pitted Kalamata olives
1 medium clove garlic, finely chopped
1/2 teaspoon kosher salt
1/2 teaspoon crumbled dried oregano
1 medium lemon
freshly ground black pepper

Instructions:

1. In a large pot (one that accommodates your steamer), bring about 2 inches of water to a boil over high heat.

2. Meanwhile, trim and cut the broccoli into 2 to 3 inch florets. When the water is boiling, steam the broccoli in a steamer basket until it's just cooked, 7 to 9 minutes.

3. While the broccoli steams, heat the oil in a small saucepan over medium-low heat. Add the olives, garlic, salt, and dried oregano. Cook until the garlic is lightly colored, 3 to 5 minutes. Remove the pan from the heat. Finely grate the zest from the lemon; set aside. Squeeze 4 teaspoons juice from the lemon and add the juice to the oil. Season with pepper.

4. Spread the broccoli on a warmed serving platter. Reheat the dressing until it begins to bubble and then pour it over the broccoli. Sprinkle with the lemon zest and fresh oregano. Serve immediately.

Tips:

*If you are preparing this dish as gluten-free, just be sure to use a brand of olives that is known to be GF.