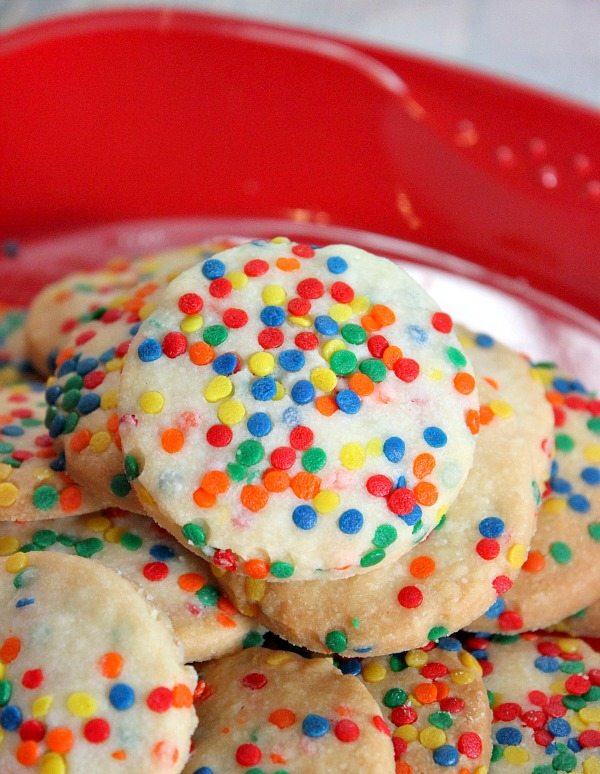 Celebration Cookies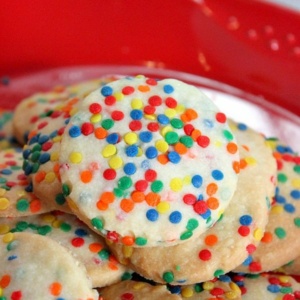 Yield:
2 dozen cookies
Prep Time: 15 min
Cook Time: 20 min
Ingredients:
1/2 cup powdered sugar
2 sticks salted butter
2 cups all-purpose flour
colored sprinkles
Directions:
1. Preheat the oven to 350 degrees. Line two baking sheets with parchment paper or silpat mats.
2. In a large bowl, use an electric mixer to combine the powdered sugar and butter. Add in the flour and continue to mix until the dough comes together and is well-combined.
3. Roll out the dough on a well-floured surface to about 1/4-inch. Press sprinkles into the top of the dough and use a round cutter to cut cookies. Place on the baking sheet. They won't spread much at all, so you can put them fairly close together. Re-roll dough scraps and press more sprinkles into the top, if needed. Cut the rest.
4. Bake 18 to 22 minutes, or until lightly golden.