This recipe has been a party favorite for many years:  Vodka Party Punch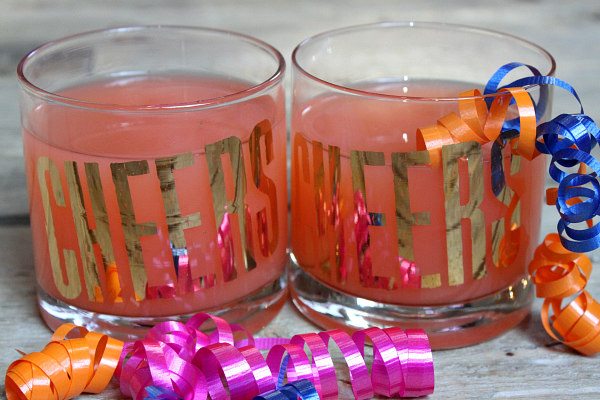 When I was very little, my Mom started having Christmas parties where she invited all of the neighbors, friends and relatives.  She made loads of appetizers to share, and she always made this vodka punch.  Everyone always loved it the punch, and she had to be prepared to make many batches!
It's a super simple recipe where everything just gets dumped into a punch bowl.  She always pre-made the mix ingredients so she could re-fill the bowl easily during the party.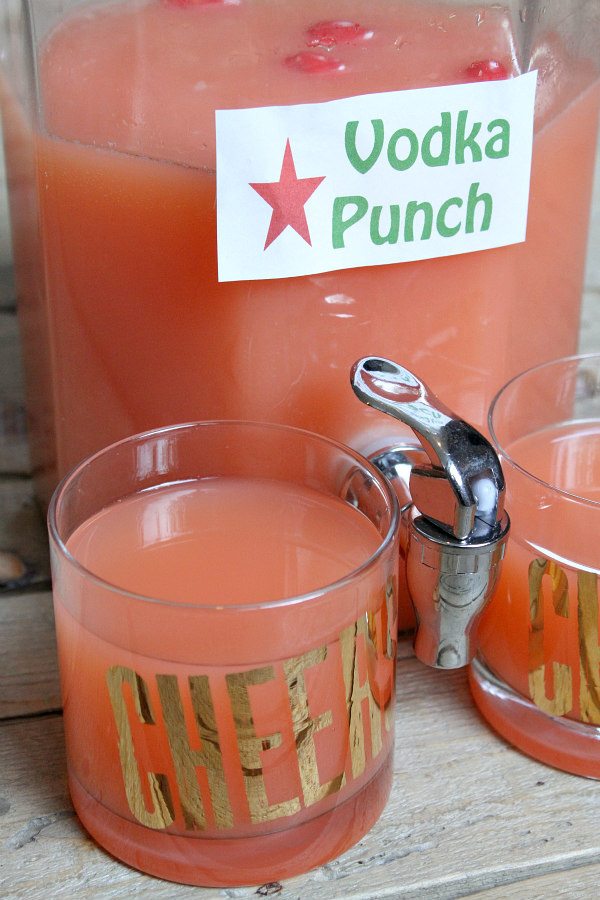 At my Christmas party last weekend, I decided to give Mom's 'ol vodka punch recipe a try.  Instead of a punch bowl, I chose to serve it up in this party beverage dispenser.
Mom used to make fun ice rings to go in her punch bowl.  She used a small jello mold, filled it with water (or orange juice), dropped some maraschino cherries into it and popped it into the freezer.  A little warm water run along the bottom, and the ice ring pops right out.  I wasn't able to do that since I used a smaller dispenser, but I froze some juice and cherries in a plastic cup and made that my big ice chunk for the punch.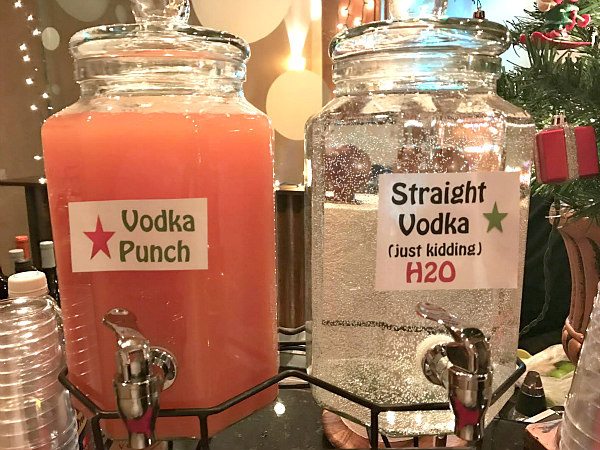 Here was my little display at my party- haha.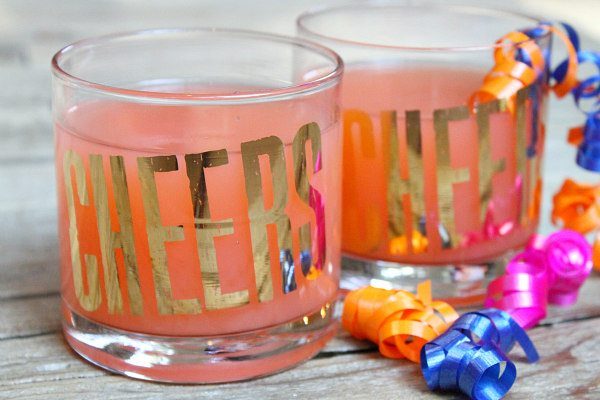 This punch recipe can be served for any occasion.  It would be an especially good one for New Year's Eve.  Watch out for that vodka… it does "pack a punch," so to speak, but you can adjust the recipe to use less vodka if you'd like.
Party on!
Yield: A big bowl of punch!
Prep Time: 10 minutes
Vodka Party Punch
My Mom has been making this punch for parties for as long as I can remember. It's always, always a big hit!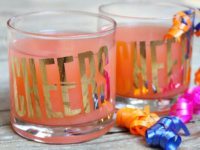 Ingredients:
1  1/2 cups freshly squeezed lemon juice (or bottled)
2 quarts fresh orange juice
6 ounces grenadine
1 quart vodka
2 liters of club soda
ice ring studded with maraschino cherries
Directions:
In a large punch bowl, mix lemon juice, orange juice, grenadine and vodka. Add club soda and ice ring (see tips below) when ready to serve.
Tips:
To make ice rings: pour water into jello mold ring- you can add maraschino cherries for color. Freeze. Run warm water over bottom of mold to remove the frozen ice ring. You can also freeze a mixture of lemon and orange juices. This will keep your punch from becoming "watered down."
SOURCE: RecipeGirl.com
Here are a few more punch recipes you might enjoy:
Comments