My family has been making these Easy Stuffed Mushrooms for parties for many years now…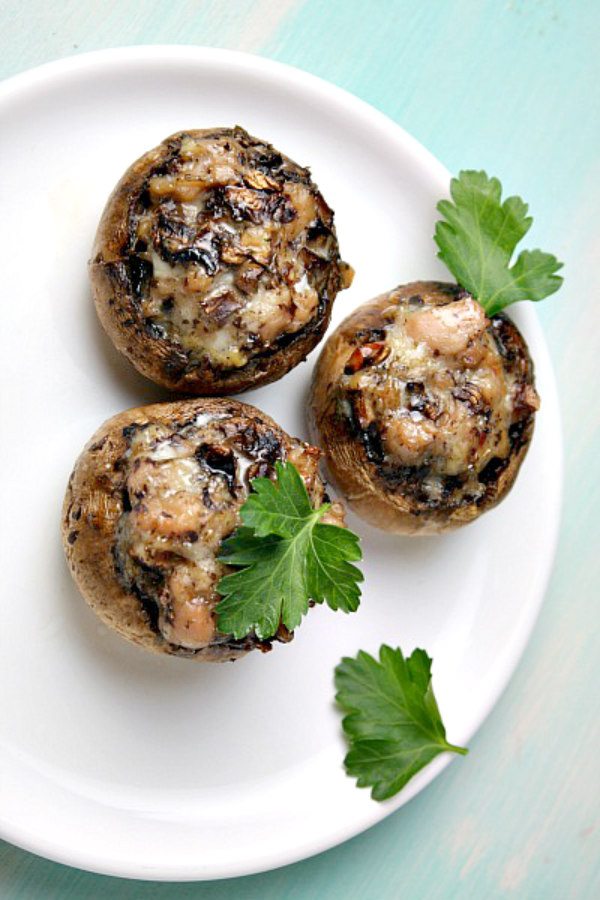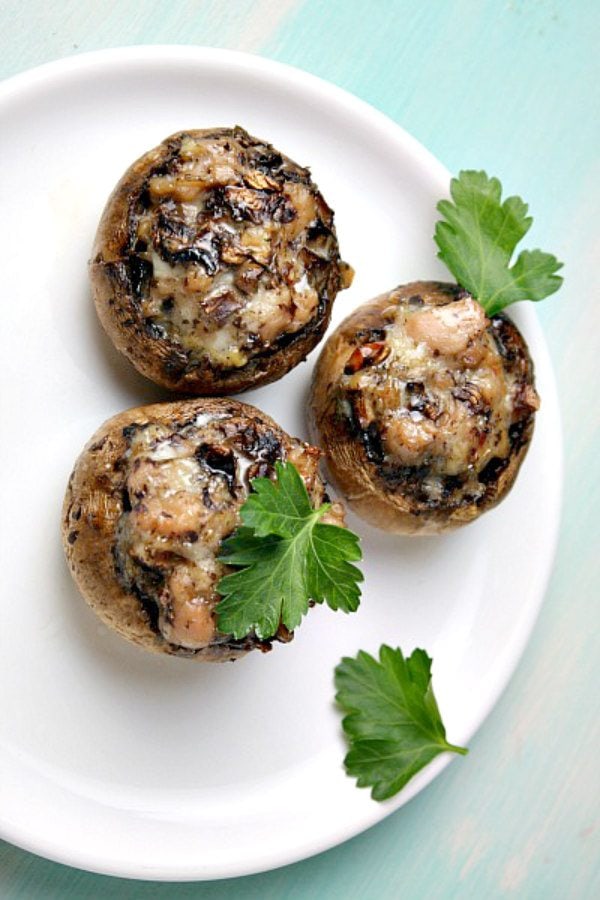 Easy Stuffed Mushrooms
My Mother has been making this very simple two-ingredient appetizer recipe for a long time. Year after year, she impresses people at her annual Christmas party who huddle around her as they come out of the oven because they disappear so quickly!
Yield:
24 appetizers
Prep Time: 25 minutes
Cook Time: 45 minutes
Ingredients:

1 pound white button mushrooms
1 10-ounce tube Jimmy Dean Pork Light Sausage (or 10 ounces of any sausage)
sprigs of Italian Parsley for garnish, optional

Instructions:

Clean mushrooms. Pat dry and gently pull off stems. Cut rough ends off of the stems & then chop the rest of the stems finely. With a small spoon, gently scoop out centers of mushrooms.
In a medium bowl, mix chopped stems and mushroom meat from the centers with the sausage. Fill mushrooms with a spoonful of sausage mixture. It's okay to mound up the sausage slightly since it will tend to shrink down when cooked.
Arrange in glass baking dish with 3 tablespoons water in the bottom of the dish.
Bake, uncovered, at 350 degrees for 45 minutes.
Top each mushroom with a tiny sprig of Italian parsley (if using) and serve immediately.

Tips:

Prepare these ahead of time so that they are ready to pop in the oven. Stuff the mushrooms and then place them in the refrigerator (covered) until ready to bake. You'll then have steaming hot appetizers to pass on a tray and they'll be devoured quickly!
A reader recommends: For a different spin on this recipe, brown the sausage, drain and cool. Mix with one package 8-ounces of cream cheese. Fill the mushrooms with the mixture and cook for the same amount of time at the same temp.
If you are preparing this recipe as gluten-free, just be sure to use a brand of sausage that is known to be GF.
SOURCE: RecipeGirl.com