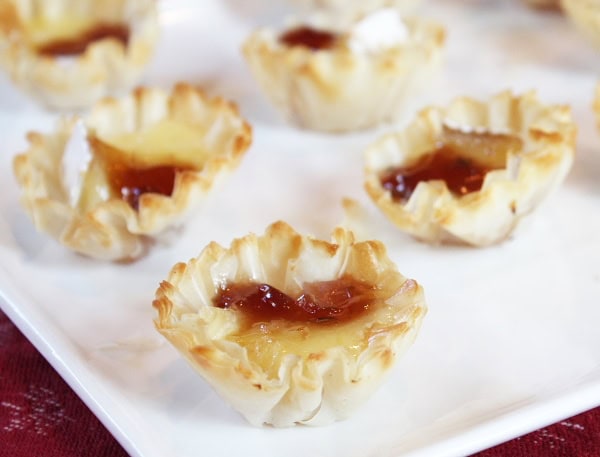 Hot Brie Kisses
These are a quick and easy appetizer that can be made ahead and then popped into the oven when you're ready to serve.
Yield:
30 appetizers
Prep Time: 15 minutes
Cook Time: 7 minutes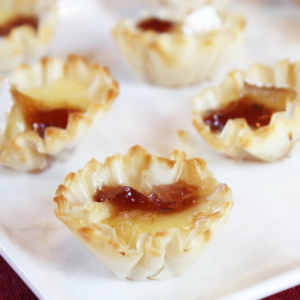 Ingredients:

2/3 lb. brie cheese
2 boxes phyllo mini shells
hot pepper jelly

Instructions:

1. Preheat oven to 400 degrees F.

2. Cut small pieces of brie and place them into frozen phyllo mini shells. Top with a small scoop of pepper jelly. Place on rimmed baking sheet.

3. Bake 5 to 7 minutes, or until cheese is melted and shells are golden.

Tips:

*Sometimes the mini-shells are tough to locate. Call your local markets to see if they stock them. Whole Foods and other gourmet markets usually always carry mini phyllo shells. Regular markets often only carry them in stock during seasonal times (fall).
*Make Ahead Tip: Fill shells in their trays with brie and pepper jelly, and then slide them back into the boxes. They can be placed back into the freezer until ready to bake (2 or 3 days ahead).